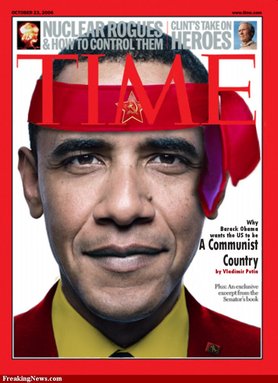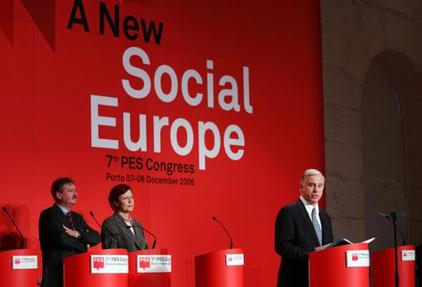 Communist Traitor Obama............................Democratic Party Chairman Howard Dean Speaking Before Party of European Socialists...
The EU is the driving force behind the UN's Codex Alimentarius Commission's genocidal effort to ban consumer access to high potency vitamins and minerals and to the most effective dietary supplements as they have been ramming through draconian Directives intended to ban access to all natural products- but the FDA already has an identical plan waiting in the wings via their Trilateral Cooperation Charter with Canada and Mexico.
Unless we can successfully defend America from its Bilderberg planned destruction in the fall election, we won't be able to stop Codex from coming here via FDA's Trilateral Cooperation Charter.

VALUE YOUR ACCESS TO DIETARY SUPPLEMENTS?
If you value your access to dietary supplements, and want to continue the access you currently enjoy under DSHEA the Dietary Supplement Health & Education Act of 1994, you must vote with you feet on November 2 against the communist usurper and the collectivist traitors in Congress who back his failed (communist) policies.
During the Lame Duck session prior to the swearing in of most of the new Congress in January Obama is going to try to destroy America by ramming through a slew of nation destroying legislation including
1. Amnesty for Illegal Aliens, 2. Cap and Trade, 3. FDA Food Safety Bill 4. VAT TAX (intended to dessimate the middle class) 5. Lieberman's internet takeover act (and several other equally dangerous pieces of legislation)
Numbers USA Has produced this non partisan guide to assist in removing people from both parties who aren't helping defend our borders. The Globalists are actively trying to especially destroy our southern border with Mexico in their bid to destroy America and force us into the CFR/Bilderberg planned NAU.
THE FOUR SPECIAL SENATE ELECTIONS (WINNERS TO BE SEATED DURING THE LAME DUCK CAN HELP FILIBUSTER DANGEROUS NATION DESTROYING BILLS THAT THREATEN TO USHER IN BACK DOOR CODEX)
1. Mark Kirk (R) is narrowly leading by 4 points in the Illinois Senate race according to the latest Rasmussen poll. He deserves all of our help
! If you live in Illionois please vote for him, put up yard signs for him, contribute to him, alert friends and family to the extreme importance of getting him elected especially if they take dietary supplements!
2. John Raese (R) is behind by 1.5 points according to Real Clear Politics poll He needs our help to come from behind to win! Especially If you live in West Virginia, please educate friends and family to the importance of voting for him- contribute to him, put up yard signs- health freedom hangs in the balance, our nation hangs in the balance!
4. Christine O'Donnell (R) Marxist Ken Coons has a 17.2 lead according to Real Clear Politics O'Donnell deserves our support regardless. It is imperative that we get as many of these key 4 people elected as possible or we're going to lose whats left of America during the Lame Duck session, and that includes our health freedom unless a lot more people get off their butts and GRASP whats at stake!
ADDITIONAL VOTING GUIDANCE:
For the past several months I've been urging all of you to get active on Resist Net where you can join patriot groups in all 50 states to help save America from its Bilderberg/CFR planned destruction. I created this special Health Freedom section on Resist Net and urge you to join if you haven't already.
IAHF NEEDS YOUR SUPPORT
IAHF is

the only health freedom organizatio

n

which has been helping consumers connect the dots on how to keep genocidal Codex measures from being foisted off on us in America. I was the first to ever call Codex to global attention via an article in Life Extension Magazine in 1996, and I was the first to ever call the FDA's Trilateral Cooperation Charter to National and World Attention.
In this alert I'm calling things as I see them, guided by my own genetic need for the supplements I use. My back is to the wall, and I'm acting purely out of a destire to protect my own health and life.

None of us benefits under collectivism

. None of us benefits if we allow America to be destroyed by communist traitors who destroy our God given unalienable rights per the wishes of the CFR and Bilderbergs.

Our country is dangling by a thread as IAHF struggles to keep its doors open

. Your donation is
badly needed
at this time: PAYPAL or please send your most generous check or money order to: IAHF 556 Boundary Bay Rd., Point Roberts WA 98281 USA.
THANK YOU
for your SUPPORT!

Please forward

!