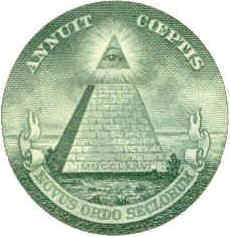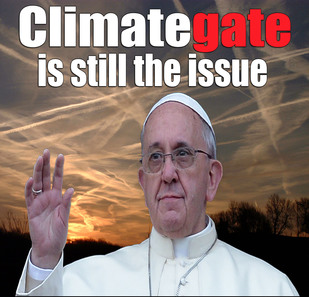 IAHF List: In this newsletter you will be shown several ways to fight back against the New World Order to protect your health, your life, and your liberty. Please alert more people to the information provided below and please take the recommended action!
The photo on the right shows the so called UN Meditation Room which contains a very large slab of black granite which is an alter to satan. The room was paid for by the Lucifer Trust which later changed its name to the "Lucis" trust in an attempt to disguise themselves. The sacred geometry on the room comes out to 666 and it has been very completely exposed in this video and in this article.
VIDEO SHOWS JOSH TOLLEY INTERVIEWING A MISSOURI WOMAN WHO HAS ATTENDED SEVERAL
UN REFUGEE RESETTLEMENT MEETINGS IN MISSOURI- SHE IS SOUNDING AN ALARM
URGING ALL OF US TO TAKE ACTION TO STOP TOTALLY UNVETTED REFUGEES, MANY CARRYING DISEASES, FROM BEING USHERED INTO AMERICA UNDER COVER OF DARKNESS!
Please watch this youtube video showing Radio Host Josh Tolley interviewing a woman from Missouri who has been attending UN Refugee Resettlement Meetings in Missouri. She has documented that right NOW (March 2017) thousands of totally unvetted illegal aliens, including people from the allegedly banned countries such as Syria, are being clandestinely flown into America under cover of darkeness! Many of these people are carrying diseases including TB and HIV. When they arrive they're being given passports, Social Security Cards, and Money. They're being given places to live. This is not being done for humanitarian purposes, this is being done to create chaos needed to usher in the New World Order, and it must be STOPPED!
We need to contact Trump, en masse, to demand that this be stopped immediately! This is happening RIGHT NOW on his watch, and he must not be aware of it, but it is a direct attack on our sovereignty, identical to whats been happening in Europe where the European Commission is now threatening to fine member states that attempt to block this gigantic influx of muslim refugees.
We need to

contact our Senators and Congressmen

demanding this stop! They can all be contacted via

1-877-SOB-U-SOB (Capital Switchboard)

where you ask for them by name. If you don't know who your Senators are or who your congressman is, give the switchboard operator your zipcode and they will tell you, and connect you. When you get connected, ask them how you can forward this information to them and demand action, demand that they respond, in writing, to your concerns about this!
WHAT YOU CAN DO TO PROTECT YOURSELF AND YOUR FAMILY FROM THE NUMEROUS VECTORS OF DISEASE
BEING ARRAYED AGAINST US FOR POPULATION CONTROL PURPOSES
By ingesting sulfur water twice a day you make your cell membranes more porous, more permeable allowing optimal oxygen transport to the cells. Oxygen pushes toxins out, and binds with all the toxic heavy metals being sprayed on us via chemtrails, pulling them out of your body so you won't get cancer, Alzheimer's disease or other illnesses. Sulfur helps you to have regular bowel movements, and it gives you energy so you will exercise more helping to counteract a huge trend towards obesity, type two diabetes, and heart disease. Sulfur is a mineral that MUST EXIT the body, so it is ideal for chelating heavy metals- it binds with them and pulls them out so they can't hurt you. We are all deficient in it because Big Pharma deliberately broke the sulfur cycle back in the 40s and 50s in order to make everyone sick because they have a BUSINESS with disease!
They broke the sulfur cycle by going to the US Department of Agriculture (and their international equivalents) and saying "Go to the farmers! Tell them they'll get increased crop yields and will make FAR more MONEY if they'll just STOP USING MANURE as fertilizer, and INSTEAD use synthetic petroleum based fertilizers!" (The farmers didn't understand the implications of what they were being told, so they made this change. They did make a lot more money via increased crop yield, but they DEMINERALIZED the soil when they stopped using manure! This removed SULFUR and all the OTHER important trace minerals from our soil causing a huge increase in !! EVERY SORT of degenerative disease, especially CANCER!! You can see a chart showing the correlation between the demineralization of the soil and the rise of degenerative disease BELOW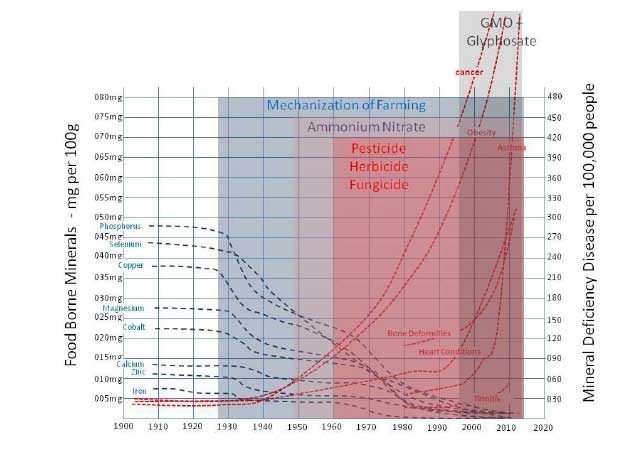 To get your OTHER trace minerals, I recommend you start making homemade BONE BROTH, see how HERE!
Keep in mind that we are being sprayed with billions of metric tones of toxic heavy metals, toxic chemicals including ethylene dibromide and mycoplasma, and weaponized parasites including calembola and others which were designed in a bioweapons lab at Stanford University for the purpose of hijacking specific biological processes in our bodies including our RED BLOOD CELLS ABILITY TO CARRY OXYGEN!! We have all ingested the Morgellons microorganisms and we're all in jeopardy of develping full blown Morgellons disease with open skin lesions, horrible itching, severe depression, and parasites crawling under our skin. Via Morgellons disease the elite intend to hijack our bodies and turn us into non reproducing cyborgs! People whose immune systems are the weakest are the most at risk of developing full blown Morgellons disease! The best way to fight back is to learn all you can about detoxification and to practice it daily!
To further detoxify yourself, beyond what you can do from ingesting sulfur, I strongly recommend you systematically detox all your organs of elimination: your

BOWEL

, LIVER/GALLBLADDER, KIDNEYS, and BLOOD. To begin this process read this and follow the instructions for detoxifying your BOWEL! By doing this, you can increase your energy level by 70% by jettisoning the thick layer of mucoid plaque that has been building up on the walls of your bowel your whole LIFE, blocking proper absorption of NUTRIENTS! It is well worth the effort to do this.
Questions? Contact me at jham@iahf.com or call me at 1-800-333-2553 H&W Pacific time.