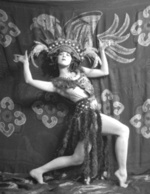 "I have performed for thousands when they found me exotic, the vogue, daring, but I have danced, at any given time, for about ten people. They were the ones that left the theater forever different from the way they were when they came in. All of my life I have danced for those ten."
— Ruth St Denis (1879-1986)
Grand Marshal DJ

Louie Vega Ignites
Lift Off 2014!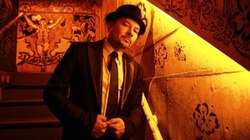 Dance Parade presents LIFT OFF 2014, the official launch party for its exciting 8th Season, with an all night house music extravaganza headlined by Grammy nominated Producer and legendary DJ Louie Vega who was honored as a Dance Parade's Grand Marshal in 2013.
Special Guest DJs:
Louie Vega (Vega Records)
Anane Vega (Vega Records)
Mr. V (Sole Channel)
Carlos Mena (Ocha Records)
& Opening Set by Cuba (Ritmo y Tumbao)

Saturday September 28, 2013
9pm to 4am @ Bobby's Nightclub 141 Chrystie St @Delancey
Dear Dance Lovers:
I am often asked why we launch our season in September when the Annual New York City Dance Parade and DanceFest isn't until May. I answer with a resounding "BECAUSE WE LOVE WHAT WE DO!"... For the first time in Dance Parade New York history, our 8th year will be broadcast LIVE on public television WNET Channel 13 in the New York metropolitan area, the largest market demographic in the country. So mark your calendars for May 17, 2014 and present your dance on Live TV, streamed across the world to 20 countries.

Sincerely,
Greg Miller
Executive Director
Sincerely, Greg Miller Executive Director
Dance Parade Brings Dance Back to the NYC Schools and Communities in 2013-2014
Core to this annual tradition, DPNY brings dance curriculum to New York City schools and senior recreation centers through its Community Engagement Program. This twenty-four week session of classes,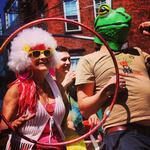 seminars and workshops foster physical fitness, inspire the creative process, and offer participants of all ages a rare opportunity to "Be Stars on Broadway" by dancing in the parade in May.
How Do You Market and Develop a Dance Extravaganza for 10,000 of your closest friends? And a city rejoice? You can help 10,000 dancers make it to Broadway and make an entire city cheer!
Marketing, PR, Sponsorship and Development Pros who love dance and diversity!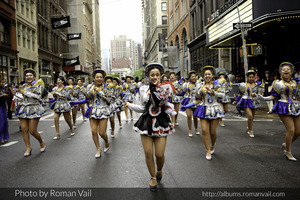 Why wait until the official launch party to sign your group up for New York City's finest day? 
Click here to register for The 8th Annual New York City Dance Parade & Festival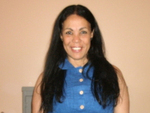 Meet : NYDP Co-captain
Marcia Monteiro
How did you first find out about Dance Parade?
My friend Stephanie and I were close to Washington Square and saw the end of the Parade crossing to Tompkins Square. We just followed it. At the Festival we had classes with Broadway Bodies and we had a lot of fun. We stayed there all afternoon. This was 2010. We came back for the whole Parade in 2011 and I came back by myself in 2012 (Stephi moved to New Jersey). In 2013 I saw the volunteer opportunity and joined the team.
      Click here for full interview...
House dance is a social dance primarily danced to house music that has roots in the clubs of Chicago and of New York. The main elements of House dance include "Footwork", "Jacking", and "Lofting". House dance is often improvisational in nature and emphasizes on fast and complex foot-oriented steps combined with fluid movements in the torso, as well as floor work.
Read more...
What is Dance Parade?
Dance Parade originated as a reaction to a 2006 lawsuit against New York City's 1926 Cabaret License Law that restricts social dancing. After New York State Supreme Court Judge ruled that social dancing was not considered expressive activity protected by the State Constitution's freedom of expression amendment, the organization leveraged an outpouring of vibrant cultural and dance expression into what became a nonprofit artistic and cultural event.
Dance Parade New York is an entity of Dance Parade Inc. whose charitable mission is to promote dance as an expressive and unifying art form, while educating the public about opportunities to experience dance. Dance Parade celebrates diversity by showcasing all types of dances around the world through sponsorship of a yearly, citywide parade and festival. Additional programs include education outreach, residencies and artistic partnerships to increase public awareness and showcase dance on multiple platforms.
A Podcast Collection from Dance Parade to you!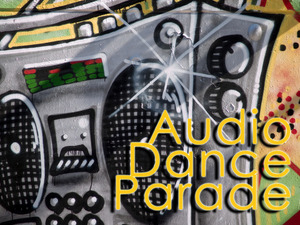 Click image above to hear the music!