I remember doing my National Professional Quali
fication for Headship (NPQH) way back in 2003 and the joy of 
being with like-minded professionals eager make a difference in children's lives.
The trouble was I only met with these folks on the infrequent face-to-face days or the occasional meeting with my study group. As a deputy head teacher I could not afford to be out of the school for many days, literally, the costs of supply teachers was crippling for a small school like ours.
What kept me going, however, was the ability to use the discussion networks on the then National College virtual learning environment so I could get some feedback on my own thoughts from colleagues and get some solutions for the issues I faced.
Those who shared in this may remember it was Oracle's 'think.com' with Henry the Dog the resident mascot. This was replaced in 2004 by Fronter and talk2learn which continued until the demise of the college's online LMS in 2014.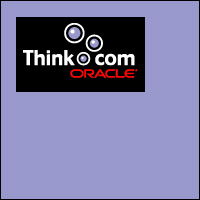 Back to 'think.com'
, 
although it wasn't perfect I persevered. Why? Because as a teacher in 1998 I joined an email group of teachers, quite a novelty
at the time, as part of the 'laptops for teachers' scheme. Our interactions had taught me how powerful a group of like-minded teachers can be when they get together sharing information and good practice as well as life's highs and lows. 
Think.com
 wasn't perfect but our desire to connect overcame the technological barriers.
So, having gained my NPQH in 2004 I moved from my school and joined the National College for School Leadership determined to help colleagues have an equally life enhancing experience as one of a national team of 19 online facilitators. I learned lots of lessons during those 7 years about what makes for great online learning, despite the technology.  During that time I did my MSc in Advanced Learning Technologies focusing in my dissertation on the impact of online facilitation on outcomes for school leaders learning.
Fast forward a dozen years and I'm now lead online learning facilitator at Best Practice Network leading my own team of 16 online facilitators across various blended learning programmes including online facilitated and tutor led courses, based around online discussion and web conferencing which regularly achieve scores of 100% good/very good for learning development and facilitator impact.
But my real interest lies in the qualitative feedback we get. Why? Because this shows the 
transformative
change
 

that happen to people when they engage with great content, expert facilitation and peer support. For me, the knowledge that each person who records a change in their perception or skill set is going to impact on hundreds of children and young people over time keeps me motivated and focused on delivering the best.
Much of the success in our approach lies in 
making the technology as invisible 
as possible. It should be something that 
enhances
, not hinders the learning experience. It should make it easier for us to connect with each other to share experiences, encourage and help each other find solutions, and to know that we are not alone.
Why do we overcome obstacles in order to connect with each other? To quote Charlie Chaplin in The Great Dictator, 
"We all want to help one another. Human beings are like that. We want to live by each other's happiness - not by each other's misery."
For many people, the old National College LMS was source of misery! But with it's demise I had an opportunity to steer Best Practice Network towards on online learning platform that could enhance the happiness of the learners based on sound learning methodologies.
So how did I find a learning platform that could do this for us?
First, you have to know what it is you want at the outset. 
My focus
 was on people being able to make connections with each other, underpinned by my belief that we are stronger together.
The two theories which especially apply are Laurillard's conversational model of teaching (1995) and the Boyatzis self-directed learning model (2006). This latter model underpins all National College NPQ courses.
These models are both effective and can complement each other.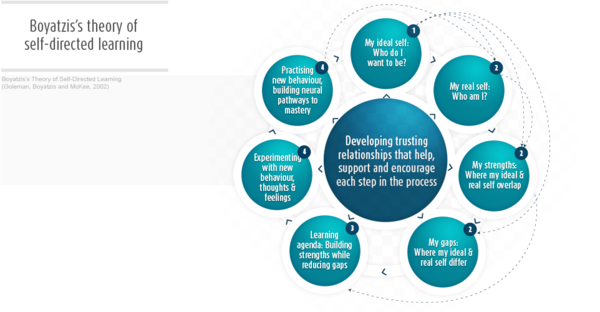 Further, I use the framework from Herrington and Oliver to ensure a sound model for situated learning within our online courses.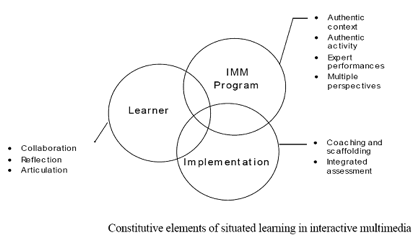 Link this with a bit of Kolb's learning cycle along with a smattering of Lave and Wenger and you get quite a sound model for blended and online learning.
Not the latest wizzy theories, but fundamental models of socio-collaborative learning. Ubuntu - becoming a person through other persons.
So, I collected feedback about the biggest barriers to learning that users faced, talked to facilitators and administrators about what would make their life easier and then did HOURS of desktop research looking at various systems and reading reports and reviews and looking at how other institutions had gone through their own procurement process until I had identified about 30 possible solutions.
I filtered these by sending out requests for proposals based on the needs evaluations I drew up, and then interviewed the top two, one a social-collaborative LMS and the other a talent management system before finally settling on Instructure's Canvas.
What did my ideal system have to include?
It had to allow learners multiple opportunties to engage with each other and their tutors/facilitators

It had to be flexible enough to model a variety of learning methodologies

It had given learners and facilitators control of their learning environment i.e. the tech fits around their learning or adapt to the facilitators style

It had to be easy to administer for the admin staff

It had to be simple to use and simple to navigate

It had to be future proofed so had to move with the times re mobile/handheld and apps
Obviously that was the headlines. I sent out a very comprehensive statement of requirements and we chose what I believe was the best system out there in 2014 and still is thanks to its constant development and open architecture. 
It was quite an investment, but has proved pivotal in the delivery of our highly rated blended learning programmes
So take the time to make sure you really know what it is you want from your system both now and in the future. If you are interested in taking a look at the original spec I sent out then please do 
get in touch
 and I'll happily send it to you if you think you might find it useful.  If you're interested in seeing what we did with Instructure's Canvas once we got it, happy to show you that as well.
Tim McShane MSc BEd(Hons) NPQH
Lead Online Learning Facilitator
=======================================================
Wow, its been another 24 months since the last update. So much has changed - again!
I am now working 3 days a week an running an online community and designing programmes for educators. I do 1 day ferrying round bible exhibitions to school and the other day I spend on other stuff. I had to give up my singing lessons as we needed to focus our spending!
John (22) went back to Bristol Uni after a year out, did the year then left at the end, he decided he wanted to leave academia and get a job, so on the first of this month he started a 2 year apprentiship as an accounts assistant at O2 in Slough! He is also engaged to Ruth, who lives in Reading, and he's happy as they can now see more of each other as he goes to her mums for dinner each evening.
Lizzie is now 19, she finished college and got 2 A levels and 2 As's but she's now doing a BTEC  Health and Social Care for a couple of years. She wants to build up her skills before going into the caring profession! Her housekeeping work at the hospital is going well too. She got her Grade 8 piano and is now doing her Diploma in Music much to the joy of our piano teacher of 14 years (and mine)!
James (16) is doing well. I mentioned he was in a new 14-19 school which focuses on business and engineering. He has to wear a suit to work!  How smart is he.  James has always ploughed his own furrow, he got himself into this school. He's got a desire to work in the field of medical prosthetics.
Fiona, my fandabulous wife is as wonderful as ever, this year we've had a loft extention built which has meant that since May our dining room, shed and garage has been filled with STUFF!  She has got a three day a week contract working on the Oncology ward, she loves it, and there is 24 hour access to chocolate from grateful patients. : )
How are you? do get in contact and say, it would be lovely to hear from you folks who have followed our adventures for years.
PS seating arrangement on image from left
John, Ruth, James, Fiona, Lizzie and me behind the camera on holiday in Wales!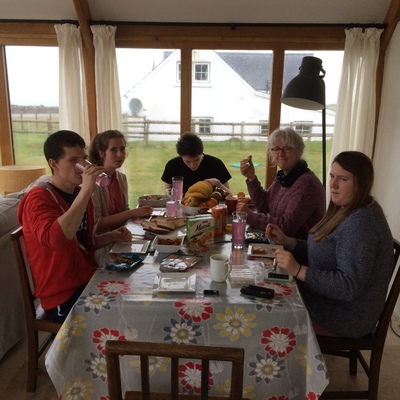 \
The happy couple!