Why not bookmark this AMPS Newsletter and read at your leisure!

AMPS Newsletter February 2018
This month - Baby Driver wins AMPS award, AMPS AGM report, Membership subs, AMPS Cable Clinic, CAS winners for AMPS members, AMPS Awards update, history of film dubbing, 'boom' disasters, Peter Gleaves & Lewis Gilbert, NFTS receives BAFTA and Museum of Magnetic Sound Recording.
Image courtesy of Gerard McCann: Micing up a Yamaha Disklavier at Abbey Road for Florence Foster Jenkins. Full article in the latest AMPS Journal.
Bristol Social - Wednesday 28 March 2018

Brewhouse & Kitchen, 31-35 Cotham Hill, Clifton, Bristol, BS6 6JY - 7.00pm on the last Wednesday of each month is the place to meet up with other AMPS members and like-minded people!
More about the venue here.
London Social - Tuesday 6 March 2018

Make sure that you attend the AMPS Social at the De Lane Lea bar in Dean Street on the first Tuesday of every month - be social with your AMPS members! The first Tuesday in every month - 6.00pm.
Media City Social, Manchester - Friday 6 April

Date confirmed, venue to be announced. All welcome.
Not in Bristol, Manchester, London…

Andrew Wilson reports, "Very pleased with AMPS 'Social' progress across the UK. If anyone elsewhere in the country would like to get something going in their region please let me know and I'll get you started. I'll do the admin and emails, we just need someone local to host!"
All events are open to AMPS members and guests. They are a great chance to put faces to names, to network and to chat. It's a rare opportunity for production sound and post sound folk to get together… plus there's beer and food!
---
Hearing Voices in the Noise Tuesday 20 March 2018
De Lane Lea, London
AMPS Award for Excellence in Sound for a Feature Film
Goes To Baby Driver

Left to right - Mary H. Ellis, Tim Cavagin & Julian Slater

The AMPS Membership has voted Baby Driver winner of the 5th Annual Award for Excellence in Sound for Feature Film. The innovative and extremely creative soundtrack drives the movie with energy from the start to the last frame of the end roller. The sound and action is brilliantly syncopated, resulting in a masterpiece of cinematic sound design and mixing. You will want to see it more than once and each viewing will reveal further delights.
 
AMPS congratulates our winners, Mary H. Ellis - Production Mixer,  Julian Slater - Sound Designer and Tim Cavagin - Re-Recording Mixer.
 
All those who contributed to this brilliant soundtrack can be rightfully proud of this thoroughly deserved recognition by their fellow Sound Professionals, the voting membership of AMPS.
AMPS Film Awards are sponsored by Dolby Laboratories.
It was a welcome return to the NFTS for our Annual General Meeting this year. Paul Davies delivered his final report as chairman, he has served his full term and he thanked the Council for their support during his time in office. He outlined some of the AMPS activities over the last twelve months, which were much appreciated according to the feedback from those who attended. Paul had special thanks for the volunteers who run and organise training, events and the awards. A major leap in the international recognition of AMPS, is the inclusion of AMPS Awards successes in members' IMDb entries. The continued invaluable support of our Sustaining Members was highlighted with gratitude. The AMPS Journal published this year was well received.
 
There are plans to expand the scope of events, awards and the website in the future for the benefit of the membership. This will require increased costs for administration and publicity. The Treasurer's presentation of the annual accounts, along with a predicted budget for 2018, showed that we need to increase our subscriptions this year. AMPS Membership fees have remained static for the last seven years. A table of proposed increases across the board was the subject of lengthy discussion from the floor. There were some valuable suggestions about Student and Retired Member rates. The proposed increase received general approval and the incoming Council will follow up on all suggestions. The increases will be introduced from 1st April 2018. Members are reminded that any new membership applications accepted, and current members' subscriptions received before 1st April will be at the old rates. An incentive for recruitment and prompt payment. There was robust appreciation from the floor for the Treasurer's diligence throughout the year.

Questions followed about our Mentor Scheme, and there was an appeal for Mentors to come forward as there are more enquiries from members than there are willing Mentors. Anyone willing to participate should contact the Admin Secretary.

The continued success of the Cable Clinic received special thanks from the floor, and it was suggested we look to organising courses for Post Production skills in the future.

The Membership Secretary reported on the healthy state of AMPS Membership, but even with our proposed new subscription rates, we need to increase our membership numbers and attract more Sustaining Members, as well as securing additional sponsors for our awards.  The Council welcomes any suggestions and support from Members who feel they can volunteer to help organise and run events.
 
The result of the ballot for Council was announced with the following members elected: Emma Butt, Paul Paragon, Simon Bysshe, Rob Walker and Fraser Barber. Council welcomes the new members and those returning for another term.
 
The meeting closed with a vote of thanks to Shelly for all her tireless work, and thanks to Sustaining Member NFTS for the use of the venue.
 
The Sustaining Members show proved a lively event as Members mingled and caught up with some of the latest offerings on display. NFTS Tutor and AMPS Member Simon Clark lead a large contingent of those present on a comprehensive tour of the facilities at the school, much appreciated by all.
 
The lunch served by NFTS caterers was excellent, and there has been very positive feedback from the membership on this important event in the AMPS calendar.
 
Thanks to John Crossland and NFTS students who made a video of the AGM which is available in the 'Library' section on the AMPS website.
 
Graham V. Hartstone AMPS
Television Drama Sound Ballot

The ballot to determine the Nominations for the 5th Annual Award for Excellence in Sound for a Television Drama is about to open. Over seventy titles have been suggested by AMPS Voting Members throughout the year. Look out for the email invitation to cast your vote.
You can vote for up to five (5) productions, please be sure to verify your vote before submitting.
But there's not much time! The ballot will close on Monday 12 March at 6.00pm.
AMPS Membership Subscriptions

Could we give everybody a friendly nudge please… AMPS membership subscriptions were due by 1 February 2018. If not received by the end of March, your membership will become lapsed and void, and no-one wants that!

If you've already paid, then many thanks and please disregard the above.
AMPS Accredited Cable Clinic

On Saturday 17th February 2018 AMPS presented 15 people with their certificate for completing the 4th AMPS cable clinic. This 4 day clinic was held at the NFTS and was run by Jim and Mark McBride. A big thank you to the NFTS for providing the room and to Richard Daniel, Ivan Sharrock, Tarn Willers and David Giles for donating spare cable and connectors.
 
The following people have successfully completed the course -
Benjamin Gandy, Joanne Andrews, Taz Fairbanks, Adam Ridge, Luke Hollingworth
Debs Gordon, Andy Thomas, Rory Hammond, Darryl Peat, Ethan Hopkins, Jen Annor, Matt Jones, Kyle Pickford, Robert Chen and Bridget Bradshaw.
CAS Wins for AMPS Members

AMPS members Ronan Hill and Richard Dyer won their fifth consecutive Cinema Audio Society Award (Outstanding Achievement in Sound Mixing) for their work as Production Sound Mixers on Game of Thrones season 7, episode 6 Beyond the Wall. This win comes hot on the heels of a fifth win for their work on Game of Thrones at the TEC awards in January.

The CAS awards were presented at a ceremony in the Bunker Hill Ballroom of the Omni Los Angeles Hotel California, on Saturday 24 February.
Congratulations also go to AMPS member John Rodda for his work on Black Mirror: USS Callister whose team won the Television Movie or Mini-Series category.
Very well done chaps!
An Update on AMPS Awards -
and Some Questions Answered
As we mark our fifth year of AMPS Awards, a brief update on how far we have progressed. The Film Awards Group continues to persevere to get the Studios to include all AMPS Full Members in their lists to receive Screeners and Screening invitations through the Awards seasons. After Chris Munro's instigation and follow up by Jules Woods, AMPS Awards are now included in members' IMDb entries.This is great progress towards this aim. Indeed we already receive invites to some Academy screenings. Our ambition is to reach the level of recognition by Studios that CAS enjoys.

The Association's decision to compress the time schedule in order to have influence over later awards ballots has proved pretty successful over its brief five year history. In previous years our winners for Gravity, Whiplash and Arrival have gone on to BAFTA and OSCAR success.The schedule is finely tuned each year to allow maximum time for voters to see the eligible films (some of which will only just have been released in the UK) and announce our results before the BAFTA final ballot closes.

Other bodies have been running awards programs for many decades, and comparison between the way we run our Awards and the ceremonies of well established organisations is unfair. We are in our infancy and have nowhere near the budget to emulate them. Our Awards are run with integrity by a small group of volunteers with the assistance of our part time Administrator. With more input from our members and and more sponsorship we will grow in the future, but we have to expand slowly and with care to maintain the distinction of the honour.

At present, our rules allow for HOD's in each department to receive the prestigious bronze trophy. However, in order to acknowledge valuable input by other members of the teams, AMPS introduced Certificates of Merit. Whilst not the full cast bronze trophy, it recognises that every winning HOD enjoys the support of a talented band of dedicated contributors. A list is compiled by the respective HODs, which can be a time consuming process. It has been suggested we make lists for all the nominated films in advance, but that would be an onerous task in the timescale and if rushed could result in omissions. Most of the time taken would have been wasted, as only those who worked on the winning soundtrack will receive Certificates of Merit.

It is a given, that since awards for talent in any field were first presented anywhere, there have always been people who believe they have been overlooked! There always will be! Organising and running a fair awards program requires a strict set of rules and abiding by them. That doesn't mean the rules can't change - indeed we hope they will as our awards progress and expand. However, integrity has to be maintained in any given year by adherence to the current rules. You can be assured, that in an imperfect system, the volunteers that form the AMPS Council and the Awards Groups will endeavour to make our Awards as fair and relevant as possible.

The main objective of AMPS Awards is to raise the prestige of the Association and reinforce the significance of the added value that talented sound mixers and sound editors bring to success of all moving pictures. An Oscar, a BAFTA and an AMPS Sound Award should be an aspiration for all creative Sound Professionals.

We welcome all feedback, and invite all members to volunteer, participate and contribute to AMPS activities.

AMPS FILM AWARDS are sponsored by DOLBY LABORATORIES

Graham Hartstone for The Awards Group

On a lighter note - a couple of quotes from the Blade Runner 2049 Sound Nominees:
When when having trouble on set, the production mixer says, "I'm losing artist performance!" Sounds much better than, "I'm getting unusable sound!"
From the Post Production team, "We like to remind voters - the award is for the best sound - not the most sound!"
A Brief History of Film Dubbing
If you fancy a relatively 'long read', we'd like to suggest a historic article written by Maxwell Steer.
As well as a comprehensive history of Sound for Film in part one, he interviews several past and present AMPS Members in part two.


Worth a look.
Some (Distastrous) Tales of Boom Operating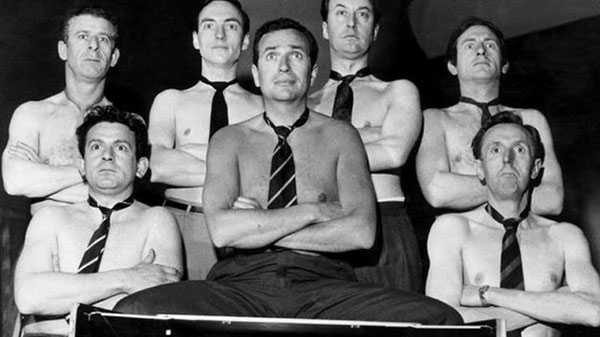 AMPS member Pat Heigham offers us the first in a short series of tales when events haven't particularly gone to plan.
IT'S A SQUARE WORLD

On Square World - the winning episode of the Golden Rose - I was on the boom over Mike Bentine's counter, there was a large cup of coffee in front of him. Superimposed was a telecine cartoon figure who wanders on, then dives into the cup! At that moment, the special FX man under the counter squirts a jet of liquid from underneath the cup - rather too hard! The jet hit the microphone fair and square and for the rest of the scene was dripping everywhere!

On another play, luckily on rehearsal - remember that the Mole booms had a support wire cable that ran over the top of the pivot to either end of the fixed tube. I had to do a fast swing between sets, and the sparks had left a safety cable hanging from one of the lighting barrels. What were the chances of the boom wire catching and latching the snap carabiner on the end? It did! And the momentum of the arm caused the whole barrel to lurch sideways. Too far to lean forward and detach the snap hook so everything came to a grinding halt while a stepladder was found to climb up and release. That would have been fun if on a live transmission!
Another play had a change of lighting, right at the end. To my amazement, a key light right behind me was lit and the largest possible shadow, of mic, me and the dolly boom was highlighted on the back wall! The Lighting Supervisor did come down to the floor and apologise to me that he had accidently brought up the wrong light.
** Come on, don't be shy, any 'not so perfect' events occur on a film, TV… project that you've been involved with? Do share with us.
Many in Post Production are mourning the tragic loss of Peter Gleaves AMPS, who sadly died recently after a short illness.

 

Peter, Senior ADR Mixer at Goldcrest in London, was one of the most popular ADR Mixers in town. With over 450 titles on IMDb, Peter has been the all too often unsung hero of Dialogue Post Production, with his work seamlessly incorporated in this vast number of film and television soundtracks.

Peter was Nominated three times for an Emmy,  and four times by CAS, including this year for Sherlock - The Lying Detective, and was winner for Sherlock - His Last Vow in 2015.  He also won the ASSG Award in 2017 (Australian Screen Sound Guild) for his work on Hacksaw Ridge.

 


Dialogue/ADR Supervisors and Re-Recording Mixers worldwide were always reassured when they learnt Peter would be recording the ADR. His friends and colleagues have described Peter as talented, patient, kind, generous and a true gentleman who exuded warmth. Peter will be deeply missed by all who knew him.

AMPS Members offer sincere condolences to his family - Louise, Olivia and Toby.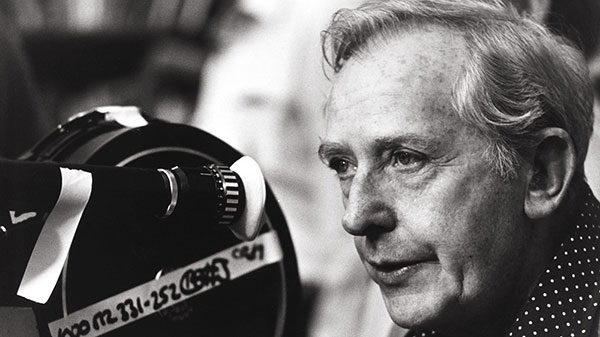 Lewis Gilbert started his prolific career in the post-war years as a director, writer and producer. His work encompassed a wide range of genres, from the dramatic war stories such as The Sea Shall Not Have Them, Reach for the Sky and Carve Her Name with Pride, to comedies like The Admirable Crichton. One could list multiple titles that have become classics of the era.

Through the sixties and seventies, Lewis demonstrated his versatility with the humour and grit he injected into the Oscar Nominated Alfie, and the contrasting action spectaculars of three James Bond films You Only Live Twice, The Spy Who Loved Me and Moonraker. I had the privilege of contributing as a Re-Recording Mixer on those three, and I'm sure there are senior sound members like me who found the time working with Lewis to be an enjoyable and rewarding experience.
Lewis crowned his multiple BAFTA Nominations with a well deserved win for Educating Rita in 1984. He will be remembered as one of the most influential forces in British cinema throughout the fifty odd years of his involvement.

With fond memories -
Graham V. Hartstone AMPS
Image courtesy of Acorn Ltd/Kobal/Rex/Shutterstock.
The National Film and Television School (NFTS) was recently honoured to receive the 'Outstanding British Contribution to Cinema Award' at the EE British Academy Film Awards on Sunday 18 February at the Royal Albert Hall in London.

Marc Samuelson, Chair of BAFTA's Film Committee, said: "I am thrilled that the National Film and Television School will receive this honour. The NFTS provides a fantastic training ground for the next generation of creative talent - each year many of BAFTA's talented scholarship recipients receive their training at the school, and an overwhelming number of its students and alumni go on to become BAFTA-winners and household names. The NFTS is a truly integral part of our industry, and is hugely deserving of this award."
Museum of Magnetic Sound Recording
Extremely interesting website, and if you're ever in Austin, Texas, a must-visit!
AMPS has been running a Mentor Scheme for a number of years; we currently have a number of Members waiting for mentors.

If you think you can spare a couple of hours a month and would like to pass on your experience and knowledge to someone just starting out in the industry then please send an email the address below and we will send you an information pack about the AMPS Mentor Scheme.

We are particularly looking for Production Sound Mixers who are London based to mentor students based at the NFTS, Beaconsfield.
Did you know that the Directory pages on the AMPS website are some of the most frequently visited?

 

Make sure that your profile is up to date - you never know where your next work enquiry will come from!

 

 
Can we help with your Professional Development?
We're keen to hear from you with ideas for seminars and training sessions which would contribute towards Continuing Professional Development.
We're very aware that keeping up with techniques and updates can be a full time job in itself, so if there's any way that AMPS can contribute towards maintaining and developing your industry knowledge and skills, please get in touch.
AMPS Address & Phone Number
27 Old Gloucester Street
London
WC1N 3AX
Tel: +44 (0)1753 669111
AMPS, 27 Old Gloucester Street, London, WC1N 3AX
www.amps.net / +44 (0)1753 669111