photo by Chao-Chi Tong
Thank you New York City!   Saturday, May 17th, over 155 groups expressing over 77 various styles of dance and culture paraded their way down Broadway in one of the largest displays of diversity in the world!   Fabulously crafted floats gallantly made their way down Broadway from 21st Street down to University Place, taking a left on 8th Street and into Tompkins Square Park for DanceFest.  This year we honored Savion Glover, Jawole Zollar and Hex Hector as Grand Marshals who could all be seen in the parade atop one of those beautiful floats!
At the park, specatators were immersed in an explosion of all things dance featuring four curated stages of performances including lessons by New York's finest and a social dance area filled with hundreds of music lovers sweating to the beats of NYC nightlife staples including Grand Marshal Hex Hector as well as a showstopping performance by Queen of House Barbara Tucker.  The city was certainly ablaze that day with the magic and power of dance, uniting us all for one special day.  We hope that feeling will last throughout the year!
Children and adults alike were introduced to art forms and dynamic disciplines they would never have been exposed to otherwise.  The joy and passion of Dance Parade resonated throughout the city along the parade route and sent shockwaves throughout the East Village for sure!   New York Dance Police officers were out in full force keeping everyone dancing throughout the parade and festival.  
Learn more about the NYDP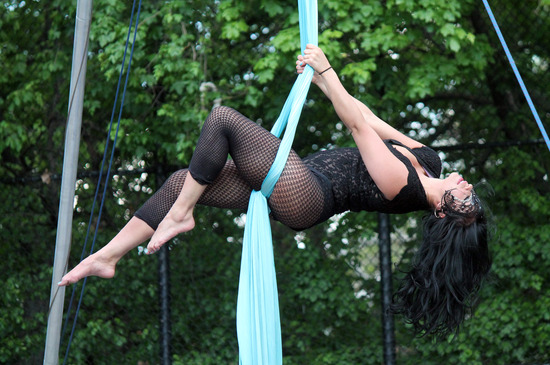 photo by Jon Jon Federic Chua
This year's theme 'Be The Momentum' was a call to action, an invitation to dance, participate, experience and share.  You were proof that it worked!  
Please take our post parade survey to give us feedback on how we can make next year, The 9th Annual New York City Dance Parade & Festival bigger and better!
Click here...
Want to join the team and help make next year's parade and festival happen?  
Click here to become a volunteer!
"To touch, to move, to inspire. This is the true gift of dance."
- Aubrey Lynch
We appreciate your support!