Dear hearttime friends...
It was a honour to cocreate ceremonies with real authentic shamans at the
Worldcongress for Holistic Medicine
last weekend in Munich. I
n their mirror I was able to recognize

again

the meaning and the efficiency of my 17 years of learning ancient wisdom with my Mayamasters and am very grateful for this.
Thanks for all the interest in this work towards a new earthed (!) Cosmic Consciousness from the heart, and thank you to all the voluntary helpers from Hearttime and the great team of the congress.
You are still in our hearts!
Like in previous years, all the net profit of the Europe-Tour will go to the charitable
Association Tiempo del Corazon / Hearttime
which is uprising the healing centre at the Sierra Norte de Puebla in Mexico. What if your parents and ancestors all stand behind you? - we will ask in Berne at the  unique and 100% practical ANCESTORS AND LIGHT MASTERS workshop. You can still join us as participant on the tour or support the charity project with your donation or membership. Thank you!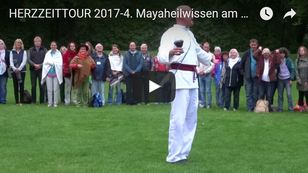 Whoever is willing to take this direct path from the heart without dogma under his blessed feet, to take over his total responsibility, and to enter into his own mastery, I am ready and have the permission now to share all I have learned in this and other lives, without fancy and distorted
knowledge. The time has come for your direct connection.
(For private contact with me please by whatsapp +52 1772 264 1383).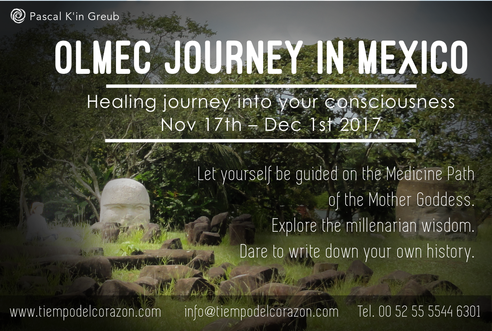 This year Mother Goddess-Journey to the Ancient Olmec high culture of the planet is held in English too, and it is one of the last opportunities to stay at the humble home of Abuela Julieta (from the Council of the 13 indigenous grandmothers), she still was a friend of Maria Sabina and tells us beautiful stories of her beloved rainbow!
I don't want you to miss this unique journey which no one offers except of us, which will bring you to places that you wouldn't have imagined in your best dreams. The energy on this sites you cannot compare to any other ancient site. It is zero point energy, one of the child cultures from Lemuria, it is so old like Stonehenge as I understand. I garantee that it will transform your life and redirect it on your path of LOVE, FEMININE ENERGY AND ONENESS. The contact to the more than 5000 year old Olmec culture has changed my life. I would be pleased to open the doors for you which I have found during all these years here in Mexico.
I hope to know you soon in person, with a rainbow hug and a big bow, Pascal K'in
Who were the Olmecs?

The Olmecs chose the fertile region in the southeast of Mexico, between the states of Veracruz and Tabasco, a country that is also called "Olman". On this trip we'll heal our collective unconscious through sacred ceremonies unravelling their secrets, which are not yet in the textbooks: of a peaceful civilization, led by priest-kings and their superior knowledge, probably navigators of the oceans, skull deformers as a symbol of beauty and intelligence. Read more:
I am half way on my charity tour funding SEMUK healing centre in the Sierra Norte de Puebla, Mexico. See what's left the following 3 weeks: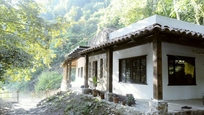 The first building of the Healing Centre in San Lorenzo, thank you for all your blessings, donations and the volunteers!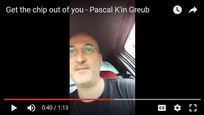 17.11.-1.12.17
The Medicine-Path to the Mother Goddess
- wholy places of the Olmecs (ceremony with Grandmother Julieta of the famous indigenous council of Grandmothers)
only 10 seats left in the bus - reserve today!
(German info) and holy places of the star brothers
3-6 August 2017
(Culiacan Mountain, Craters of 7 Luminarias etc.)
planned for summer 2018: MYSTIC EUROPA (from celtic Bretagne to Alpine- power places, to Peace
in East-Europe and Bosnian Pyramids)
Online Sessions
"Distance does not matter"!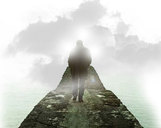 Regressions, Master contacts, Maya-Healing.
We work using Skype Video-Conferencing.
Some days more: 30% reduction...