Back to local issues. This newsletter is primarily a continuation of our community discussion on adult use recreation cannabis. Specifically, the recent decision on the Hudson Tavern location, how we got here, and changes we are hoping to make to have cannabis be a better fit within Hoboken's community. Two other quick items before we get started:
Tonight 3/7 – Mayor Bhalla is giving his 3rd State of the City address. You can watch on the city's

Facebook

and

YouTube

pages. I was asked to consider providing a rebuttal, but instead after my signature below is what I sent you after the 2021 election about quality of life issues that surfaced in that election that our community felt needed a change of direction.
Wednesday 3/9 - City Council meeting. You can watch on the

city's website

,

Facebook

and

YouTube

pages. And you can participate via

ZOOM

. A few notables on the agenda:

2nd Reading

to make outdoor dining areas permanent;

a resolution

to do an updated appraisal on the former Union Dry Dock to support the current process;

a resolution

asking the administration to hire professionals to design a new recreation center; and

a resolution

reappointing CP Russo to the Cannabis Review Board as the City Council representative.
Back to Recreational Cannabis in Hoboken…
A FRUSTRATING FIRST VOTE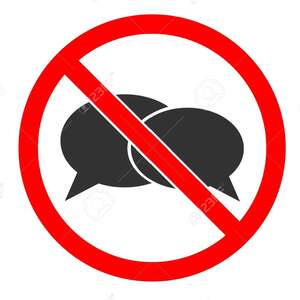 As most of you probably know by now, Hoboken's Cannabis Review Board gave the first local approval for an adult use recreation cannabis dispensary at the former Hudson Tavern site…It came after a five-hour hearing with over 150 neighbors attending, in the face of overwhelming opposition. From the onset, our neighbors, the people I represent, were not given a fair chance to have a say in their neighborhood. We should all have input on what happens in our community before a vote is taken, and that didn't happen. And that should never happen again.
We are still reeling from this decision.
Especially my 2nd ward neighbors who own homes directly above and adjacent to the potential dispensary. As you can imagine, concerns about quality of life for their families and young children and the value of what is probably their biggest investment – their home - are front and center to them right now. Put yourself in their shoes. They didn't ask for this.
The fight is long from over, the CRB board is just the first step, not the last one.
Neighbors' voices will be better heard by the Planning Board, who has a history of taking into account the needs of the surrounding neighborhoods.
I am hopeful that Mayor Bhalla and my City Council colleagues will support this 2nd Ward neighborhood and come out publicly against this application.
Because the dispensary has not yet submitted their application to the Planning Board as of this writing, the earliest an application for this location could be heard is May. I will be monitoring and you can too by checking here frequently:
Planning Board Calendar
Please know that I am gutted by this outcome and that I didn't do more to stop it from happening.