ALIENS PROBE NEW TERRITORY
LOCKE A KEY RELEASE FOR LIONSGATE
WEB SALES EXPECTED FOR SPIDEY
WARNER SETS A SHINING EXAMPLE
ARROW'S DEAD EXCITED AT FF
"WE DEMAND PERSONALISED PACKAGING"
SCI-FI SEASON CATCHES FIRE
HBO WHACKS OUT SOPRANOS BLU-RAY
AMAZONS PILOT PLANS COMPLETELY TRANSPARENT
NETFLIX WANTS MORE HORSES
---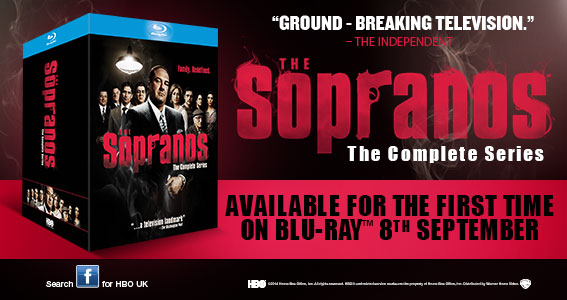 ---
If you can't read this newsletter or see the ads, please click
here
It Was A Good Week For…
A few titles doing well above expectations out there…
It was a bad week for… The post-FrightFest comedown among genre fans…
It's been busy out there for the past week or two, with Disney's Captain America: The Winter Soldier helping drive consumers into stores, thanks in no small part to the major's marketing and the ongoing fascination with superheroes. There are still strong performers of the non-costumed kind and sales from titles released on August 25 have been impressive too. Another success from Signature comes in the shape of Alien Abduction. As we write it looks set to hit the five figure mark in terms of units sold in its first week on sale. Commenting on its success, the company's Kaz Mills said: "It's been a great week for Signature, with Alien Abduction on track to achieve 10,000 units OTC this week. The culmination of outstanding creative, and finely tuned fan-facing marketing has paid dividends on this title and we're thrilled to see how many sci-fi fans have rushed out to buy it week one, despite the bank holiday diversions. In other great news, we are seeing outstanding results on The Longest Week, in its digital window – which is currently ranked at number 3 on the iTunes film chart, showcasing that the right product in that environment can bring home blockbusting revenues."
Meanwhile, Lionsgate's strong run looks set to continue, with Locke following recent hits The Quiet Ones and Legend Of Hercules. Its bright start has been aided by some impressive PR, which has seen, as previously reported here, Empire magazine readers put together the next phone call from Tom Hardy's character, while Little White Lies and Don't Panic regulars have helped design bumper stickers. It culminates in a screening at the VICE-owned Old Blue Last pub in London's Shoreditch on Tuesday September 2 for competition winners, with director Steven Knight carrying out a Q&A after the film. Given it's in a boozer, it's smartly entitled the Locke-in. The activity has given rise to a strong early showing. As Lionsgate's Claire Richardson said: "We're really pleased with the week one performance of Locke so far. We've had an exceptionally creative PR campaign with some great fan produced activity, such as artwork and writing competitions and support from the director, Steven Knight. The activity is set to continue for the upcoming week with a special Locke-In screening to continue to maximise sales as much as possible."
---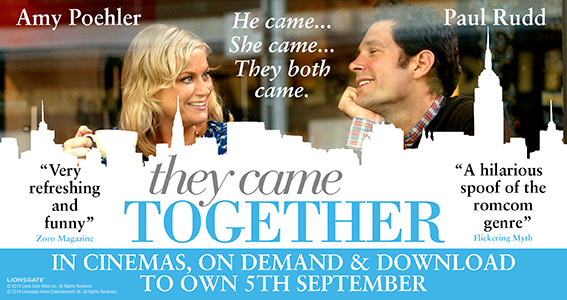 ---
HBO's latest, penultimate outing for the excellent Boardwalk Empire has enjoyed a notable success too, entering the Official Charts Company TV charts at number one and exceeding the TV giant's expectations. Commenting on its release, HBO's Grace Alexander said: "We're thrilled with how well Boardwalk Empire Season 4 is doing, with the week 1 number exceeding our forecasts. To ensure we not only engaged existing fans but also captured the attention of a new audience, we mixed vod, online and press advertising with standout PR activity. Our partnership with Jazz FM enabled us to promote the release within a perfectly suited, but slightly alternative environment, an interview with Timothy Van Patten attracted die-hard fans, and joining forces with Pins & Stripes tailors to offer fans a bespoke tailored suit, meant they could look as dapper as the characters in the show."
It'll be back to superheroes from Monday September 1 as the second Amazing Spider-Man film swings into stores courtesy of SPHE. Its success as a digital release bodes well for its bow on physical formats, it's early release has become Sony's biggest EST release ever. Commenting on the release, SPHE product marketing manager Chris Howarth said: "The biggest superhero in the world is back, supported by a campaign of heroic proportions. The webbed crusader will be impossible to miss this weekend with media spanning TV, press, cinema, online and outdoor. Targeted spots will emphasise the electrifying action, the broad family appeal and Spidey's trademark humour – everything that makes him the most popular and iconic comic book character. The PR campaign has focused on engaging core fans, tapping into their incredible love for the brand. To highlight a couple of examples: an Empire magazine fan art competition to create a new poster artwork that will be given away in HMV stores on day of release scored over 150 entries, with comic legend Stan Lee announcing the winning design. Similarly, we recruited a trio of social media superstars (and diehard Spidey fans) to visit the webslinger's hometown of New York for a video blog to excite their 4 million plus YouTube subscribers." SPHE director of sales for grocery and wholesale Simon Smith said: "The trade has really got behind this title, coming on board to make Spider-Man a truly amazing event. Spidey is swinging into stores at exactly the right time. We are extremely proud of our incredible set up, which maximises cross-category opportunities with the huge range of consumers products available."
---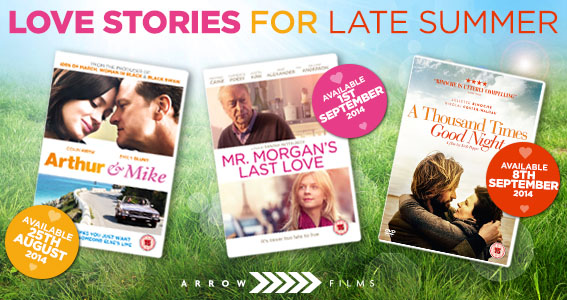 ---
Meanwhile the August Bank Holiday weekend was, as we've noted here and has picked up plenty of coverage elsewhere, the top date on any genre fan's calendar, Film4 FrightFest. The great and the good from in and around the industry were out in force, including retailers, distributors and, of course, legions of devotees too. We've rounded up opinions from some of the key people attending, which will be going up on our website shortly, but in the meantime, here's hmv's Tim Scaping on some of his highlights: "The Guest was a great opening film; a deft mix of action, suspense and humour, and Dan Stevens looks like a star in the making.
There seemed to be a notable horror-comedy slant this year; Housebound and Life After Beth being highlights.
The Babadook stood out both in terms of quality and the imagery of the Babadook itself, which should prove a major asset when it comes to marketing the film.
Of the films I caught on the 'Discovery' screens, Honeymoon was well executed and featured strong performances from the two British leads, while Creep featured some of the weekend's more chilling moments." FrightFest's own Paul McEvoy added: "The festival this year was a huge success, with more incredible films, guests, attendees than ever before. The atmosphere over the weekend was electrifying and the community aspect was extraordinary and overwhelming."
One of the most notable sightings at FrightFest – certainly from our brief visit on the Saturday (where sometime Raygun contributor and designer Dan Auty had his short film airing) – was Warner's involvement. The major aired the extended cut of Kubrick's classic The Shining, complete with a Q&A with producer Jan Harlan. It was the first burst of activity in a campaign leading up to a new box set due in November. It even recreated the iconic door Jack Nicholson puts his axe through so fans could take pictures and put them on social media sites. It aired A Nightmare On Elm Street, with Robert Englund taking part in a Q&A after the film, celebrating its 30th anniversary, incidentally, while it literally took over the toilets, festooning doors and space above the urinals with its films, encouraging catalogue purchases (we'll have pictures of these on our site soon). FrightFest's Paul McEvoy said: "The publicity generated around the special screening of The Shining was incredible with fans really enjoying having their photo taken peeking through the famous door. Coupled with the literally wall to wall toilet Warner titles, it really added to the atmosphere at the festival." Pictures of Warner's activity will be up on the site as part of our wider feature soon…
The aforementioned opener at the event, The Guest, is from Icon, the rejuvenated distributor that has picked up a raft of titles due to make their way to market in the coming months. A few of those, including another much talked about film, The Babadook, aired at FrightFest. Commenting on their performance, Icon's Chris Warrington said: "It was an honour for us to open Frightfest with The Guest and the perfect way to kick off its theatrical launch campaign. Four of our films featured in some way during the festival: Maika Monroe introduced clips for our 2015 highly anticipated horror title It Follows, Extraterrestrial screened with its popular director Nacho Vigalondo in attendance and The Babadook was the buzz title of the fest with sellout crowds and a bag of Total Film FrightFest awards to boot. Thanks to Alan, Ian, Paul, Greg and the team for making it such a great event as ever."
---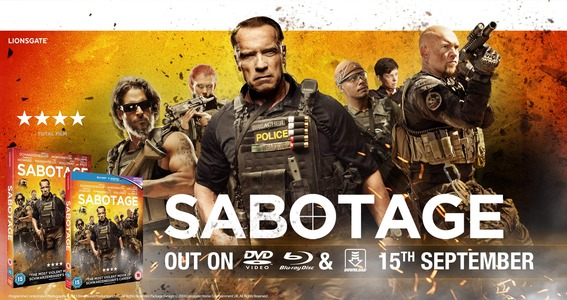 ---
Sticking with Icon, and Monday September 1 sees the first release from the company in its newly revitalised form, Next Goal Wins, and it really ramps up with the planned October 20 release of Cold In July, the acclaimed thriller. Commenting on its release, Icon's Chris Warrington said: "The DVD and Blu-ray release of Cold In July follows a theatrical bow that generated great awareness for the film via an elevated media and PR campaign, including the legendary Don Johnson's appearance on The Graham Norton show. It's a film that appeals to genre fans, collectors and the broader audience in search of a good thriller. Many people compared it to No Country For Old Men and our own Drive and like those films it's unpredictable, hugely entertaining and eminently re-watchable. The release will be supported by a multi media ad campaign, PR and social media activity. We're also excited by our limited edition Steelbook, the look of which has been inspired by VHS rental sleeve designs from the 1980s - the era in which the film is set. Kudos to the designers at OTMe and anyone who can spot the reference to the film in the design." We've seen some of the design work for this and its gorgeous, we'll have the image up on our website shortly, keep checking or follow us on Twitter, where we'll be revealing all…
Back to FrightFest and another distributor with plenty going on was Arrow Video, with attendees all showing off their rather swish bags emblazoned with the company's logo at the event, as well as other activity, much of it surrounding its forthcoming Nekromantik. Commenting on its presence there, Arrow Video's Ewan Cant said: "It was an absolute delight to be onboard as sponsor for this year's FrightFest event. As the UK's biggest and best genre film festival, FrightFest is the most natural of homes for Arrow Video – a brand which prides itself as being one of most revered cult movie labels in the world. Having been an audience member for every FrightFest going back 10 years, it was a personal thrill to be involved behind the scenes this time around. It was particularly exciting to see first-hand the audience response to our screening of the highly controversial cult classic Nekromantik, for which we conducted a Q&A afterwards with director Jörg Buttgereit who provided some great insights on the film. Festival organisers Ian Rattray, Paul McEvoy, Alan Jones and Greg Day truly made us feel like part of the FrightFest family and we're looking forward to doing bigger and better thing with them in the future." More on FrightFest on our website shortly…
Staying with Arrow Video, the label unveiled its October line-up to its legion of devotees via social media this week, practically sending the Internet into meltdown thanks to one innovative idea as part of the package. For the company's lavish release of classic British flick Withnail & I sees it offering limited edition, personalised copies of the film for its fans. The title is available in a selection of variants, which can be personalised either for the buyer or as a gift. As ever, it comes with all the extras you'd expect from an Arrow Video release. As if that wasn't enough, its October slate also includes The Incredible Melting Man, weird sci-fi classic The Visitor and hard-boiled classic The Naked City (which comes with the classic There Are Eight Million Stories In The Naked City, This Is One Of Them tagline). Commenting on the release, Arrow's Francesco Simeoni said: "We're extremely proud to be the first home video company in the world to offer personalised products to our customers. This brand new technology is so unique the promotion is basically self-fulfilling because it's so fresh. Though of course we've backed this up with a solid social media campaign and promotion will continue throughout Q4 as we feel this is an ideal product for gifting. Our website has been carefully crafted by Obviously creative with exciting transmission of information, great images to upsell as well as a live feed on how many products are left. Limited Edition sets are great but to have something totally and genuinely bespoke is next level and then some." Further comment on this industry first came from Alex Carter from Obviously Creative, who said: "It's an exciting time in the industry and we are proud to be behind the creative and print process for this launch product with Arrow video. We have utilised cutting-edge digital print technology to offer this fully personalised solution and believe adding value to physical product in this way will be a large growth area for us and our clients."
---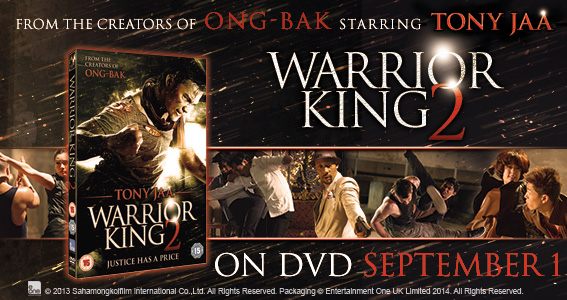 ---
As if its October slate isn't enough to contend with, Arrow is also working not just on Nekromantik, but, in a departure from the shocker, The Burbs. The Tom Hanks flick is currently getting film fans somewhat breathless with anticipation. Commenting on the release, Arrow Video's Ewan Cant said: "We're thrilled to be bringing to cult movie fans the definitive edition of this late-80s horror comedy classic. Sorely under-appreciated upon release, Joe Dante's subversive tale of small town terror has built up a huge following over the years and is now rightly considered as one of his finest movies alongside other fan favourite such as Gremlins and Innerspace. Featuring a dazzling array of tour-de-force character performances from the likes of Tom Hanks, Carrie Fisher, Rick Ducommun and Academy Award-nominee Bruce Dern, The 'Burbs will now look better than ever before in our stunning new 2k restoration, which we carried out exclusively for this release. Joe Dante gave us a great deal of invaluable input during the production process, approving the new transfer and going so far as to record his own commentary for one of our video featurettes – this was truly a labour of love for all involved and we're sure it shows in the finished product."
To the Odeon in London's Shaftesbury Avenue and, afterwards, The Press Club nearby for the high profile premiere of Metrodome's The Guvnors, out this week at cinemas. The film is the first of what promises to be an impressive production slate from the independent. It's a hugely commercial offering (as the coverage for the event showed), boosted by the presence of half of Rizzle Kicks, Harley Sylvester, who excels in the lead role. It's co-produced by former West Ham hooligan turned film man Cass Pennant and is a cut above the average hoolie film, while still boasting all the elements necessary to turn it into a hot video property. Metrodome is eyeing the key Boxing Day release slot for the home entertainment bow, a date that has already proved to be profitable for the company with St George's Day. Commenting on the film, Metrodome's Kalina Jones said: "We're proud to be releasing The Guvnors this weekend, following its UK premiere at Edinburgh Film Festival and a number of successful preview screenings. We've secured national coverage with a number of outlets including Soccer AM, MTV, The Sun, and Mail Online, supplementing a very strong social-media campaign. All of which has given the film great visibility, raising awareness which we will capitalise on for the upcoming home ent release later in the year."
To the rather grand surroundings of the British Museum night where the BFI kicked off its forthcoming sci-fi season in style with a screening of The Day The Earth Caught Fire. The 1,000-plus paying punters at the open-air event saw sleeve images from the BFI's sci-fi themed slate for 2014, including two titles, The Boy From Space and The Changes, released on August 25. The feature itself, due on Blu-ray and DVD in November, has been restored with the kind of devotion and attention to detail you'd expect from the BFI and it is a film that's long overdue a reappraisal. We met director Val Guest's grandson Harry, who seemed visibly moved by the great work done by the BVA. More on this in the coming weeks…
---
---
An interview with Sopranos creator David Chase published in the past week has raised the old chestnut of what really happened to gang boss Tony at the end of the series, which acts as a perfect prelude to HBO's forthcoming and eagerly awaited Blu-ray bow for the seminal series. It's due on September 8 and we can't wait. The campaign for the title is now kicking in, as the company's Grace Alexander said: "We're really excited for The Sopranos: The Complete Collection to be released on Blu-ray for the very first time on September 8. Pre-orders are performing brilliantly and our PR campaign is already kicking into action, this week we've sent journalists off on a food tour of Naples where they'll be visiting Avellino, where Tony Soprano's ancestors are said to come from. We'll also be hosting a screening in the week of release to showcase the never before seen, star-studded featurette about how The Sopranos has defined the TV landscape. And, this year marks the 15th anniversary of the show and for all those fans that have missed it, we've produced features that take a look back at all the best moments and Tony's top quotes from the show, as well as a great interview with the Creator, David Chase."
Talk of HBO, of course, leads us on neatly to the Emmys, the US TV awards ceremony which took place over the past seven days. As ever, HBO titles fared well, even if Game Of Thrones didn't do nearly as well as expected, alongside a raft of other US TV biggies, while it was also good to see our own Sherlock, from the BBC, performing well too. And just after the event, an interesting press release landed on our desks courtesy of Wuaki.tv. The fledgling vod operator used its own analytics to assess the winners and losers according to Twitter. Big winner, both in terms of awards and tweets, was Breaking Bad, with more than 80,000 tweets, nearly double that of the second most talked about, Sherlock. This too had double that of its closest rival, Modern Family. Commenting on the figures, Wuaki's Jacinta Roca said: "The Emmy Awards are the most prominent international awards in the TV calendar, so it is no surprise to see so many viewers talking on social media about their opinions and excitement for the winners. We're also pleased to see that the public largely agreed with the Emmy judges. Congratulations to the winners." Wuaki also set up its own Emmys page highlighting its award-winning programming, you can see it here…
Meanwhile, Amazon Prime Instant Video has been busy again. Its latest series of pilots has gone live on the UK service as well as its US arm (see here for the story from The Raygun a few weeks ago) and its also unveiled a September 26 bow for the first of its 2013 pilot series that has been developed into a full, 10-episode programme. Transparent stars Arrested Development's Jeffrey Tambor. Commenting on its release, Amazon Studios' Roy Price said: ""We couldn't be more pleased to offer our customers all episodes of Transparent in late September. Jill Soloway has an amazing ability to create deep, engaging and rich stories and characters. We think customers will enjoy this fresh, humorous, and touching series." Soloway, who has been behind the likes of Six Feet Under, added: "I am beyond excited to share Transparent with the world through Amazon. They've been so supportive of me through this incredible process. Artistically, it's been a dream come true. I got to make the show I wanted to make, and I can't wait for everyone to see it."
Not to be outdone, Netflix has revealed the first images from Marco Polo, its historical epic due to make its bow in December, as well as pushing its new series Bojack Horseman. This has already been commissioned for its second series, despite only airing on Netflix services around the globe for little more than a week.
---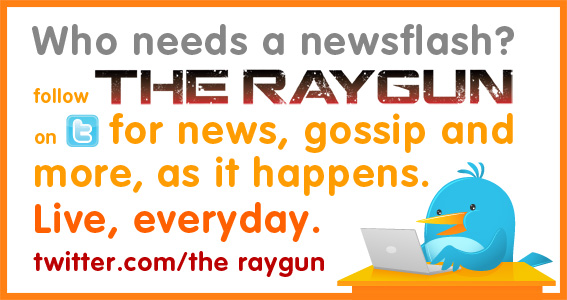 ---
EVENTS OF THE WEEK
The Guvnors premiere saw a wildly varied turnout of actors, sporting stars, singers and, er, former football hooligans. We rubbed shoulders with the likes of Pixie Lott, Kevin Pietersen, Freddie Flintoff, both of Rizzle Kicks (we're not sure which one's Rizzle and which one's Kicks), Jack Whitehall and more. It's garnered plenty of coverage for the film too… And we were lucky enough to view the first episode of the new series of Doctor who in London's Leicester Square and witness, in person, the Q&A with the latest incarnation of the Timelord, Peter Capaldi, his assistant as played by Jenna Coleman and current Who supremo Stephen Moffatt. The episode itself, as you've surely seen, is a belter and justifies BBC Worldwide's decision to release it as a standalone title (see last week's newsletter)…
QUOTE OF THE WEEK
"I think the consumer ultimately has to decide what they want to do with the content, and what we're finding with UltraViolet is a majority are streaming, and very few are downloading. When we started UltraViolet, we thought it was going to be a download model, and a lot of technical planning within DECE was for common file formats for downloading, so consumers could access their content across devices by downloading. Within the last four years, streaming has completely taken over. It's about access, not downloading. I think when people forecast future growth they base it on what they see in the marketplace, and today's marketplace isn't a great consumer proposition. We still see a lot of proprietary platforms out there, trying to capture the consumer, and it's [because of that] we see consumers finding other ways to access content. We're moving toward it slowly, but we need to make sure consumers have access to a huge amount of content, whether it be TV or movies. The big screen isn't going away. People will be able to view content on the big screen and mobile, but the acquisition experience needs to be easier. The impulse buy we have with DVD at the checkout line at Walmart doesn't exist yet with digital."
Mitch Singer, president of the cross-industry DECE behind UltraViolet in the US…
AT THE MOVIES
Scarlett Johansson is on something of a roll at the minute, with Lucy being her latest outing and one that has impressed both critics and, judging by its opening weekend performance, audiences too, taking more than £3 million in its opening frame. Other new entries include Into The Storm (£1.15 million), Deliver Us From Evil (almost £630,000), What If (just under £600,000), while the aforementioned Doctor Who earned more than £520,000 at the box office.
1, 2, 3, 4… Our favourite film news is the story emerging this week that legendary New York punk rockers The Ramones will be the subject of a forthcoming Martin Scorsese film. Yes, for our younger readers, The Ramones were an actual band before they became a T-shirt franchise, and Scorsese's film will chart their tempestuous career. We can barely contain our excitement, as it matches one of our favourite directors with one of our favourite bands. So excited, in fact, that we may be to be sedated…
One of our most embarrassing moments in our lengthy time in the industry was telling Charlie Hunnam that his Cockney accent in Green Street was authentic (we hadn't yet seen the film and had to wing it), but to be fair, his career hasn't been damaged by either meeting us or doing a Dick Van Dyke. Latest news is that, as Sons Of Anarchy comes to an end, he is, according to reports, being lined up to play King of the Britons, Arthur, in a Guy Ritchie adaptation of the legend of the lights of the round table…
TWEET OF THE WEEK
TRAILERS OF THE WEEK
Here it is, the second Shaun The Sheep teaser…
Set for London Film Festival, as announced this week, this is eagerly awaited…
Another week, another new Gone Girl trailer…
Jon Stewart off the telly done a film…
To subscribe to The Raygun newsletter, please email info@theraygun.co.uk
with subscribe in the subject matter
To unsubscribe, email info@theraygun.co.uk with unsubscribe in the subject
For editorial or advertising queries, contact tim@theraygun.co.uk