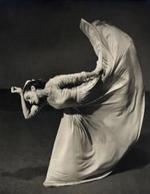 '

There are times when the simple dignity of movement can fulfill the function of a volume of words'.
~ Doris Humphrey
Ovation TV to be made available once again to Time Warner Cable Customers in New York starting January 1, 2014! 
Read more...

What is Dance Parade?
Dance Parade originated as a reaction to a 2006 lawsuit against New York City's 1926 Cabaret License Law that restricts social dancing. After New York State Supreme Court Judge ruled that social dancing was not considered expressive activity protected by the State Constitution's freedom of expression amendment, the organization leveraged an outpouring of vibrant cultural and dance expression into what became a nonprofit artistic and cultural event.
Dance Parade New York is an entity of Dance Parade Inc. whose charitable mission is to promote dance as an expressive and unifying art form, while educating the public about opportunities to experience dance. Dance Parade celebrates diversity by showcasing all types of dances around the world through sponsorship of a yearly, citywide parade and festival. Additional programs include education outreach, residencies and artistic partnerships to increase public awareness and showcase dance on multiple platforms.
A Podcast Collection from Dance Parade to you!
Click image to hear the music!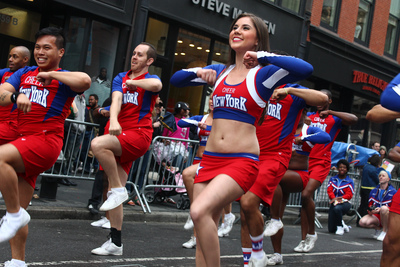 It's Outreach Month at Dance Parade New York! Register Your Group…Become A Volunteer!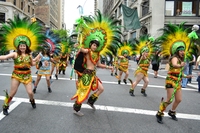 Each year since 2006, many people come together to produce the annual Dance Parade and DanceFest. So now that preparations for the 2014 season has officially begun, October has been coined Outreach Month – well, not just October. Outreach will go on up and until the parade on Saturday, May 17th, 2014.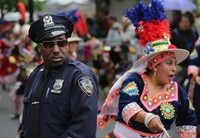 2014 is shaping up to be a milestone year and we are working towards and looking forward to Dance Parade being televised. And televised means being TV ready. We want to see dancers and groups who are expressive, visual, cultural and vibrant. Do you have any suggestions on who you would like to see as a grand marshal for 2014? Let us know! Parade Grand Marshals are actively being solicited, but we want to hear from you too. 
Read more...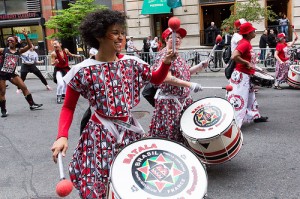 photo credit : (from top) Josef Pinlac, Matt Behr, John Moore, Steven C. Cohen
LIFT OFF 2014 Launch Party Recap and Preview Of Upcoming Events!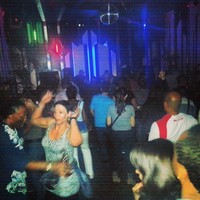 With LIFT OFF, the end of September was the start of our production season and a successful start it was! On Saturday, September 28th, over 600 guests contributed their proceeds to Dance Parade 2014 with a great fun and friendly vibe and got down with some serious dancing by 2013 Grand Marshal Louie Vega and more!
Next up on the DP calendar is Winter's Eve at Lincoln Center and NYC Gratitude in December!
photo credit : Chauncey Dandridge
Core to this annual tradition, DPNY brings dance curriculum to New York City schools and senior recreation centers through its Community Engagement Program. This twenty-four week session of classes,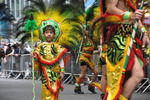 seminars and workshops foster physical fitness, inspire the creative process, and offer participants of all ages a rare opportunity to "Be Stars on Broadway" by dancing in the parade in May.
Read more...
photo credit : Richard Renda (top) Matt Behr (r)
How Do You Market and Develop a Dance Extravaganza for 10,000 of your closest friends? And a city rejoice?
You can help 10,000 dancers make it to Broadway and make an entire city cheer!
We are on the lookout for Marketing, PR, Sponsorship and Development Pros who love dance and diversity!
  Read more...
photo credit : Matt Behr

You Can Help Get Dance Parade on Live TV!
After producing Dance Parade and DanceFest for 7 years, thousands have come together to create the world's largest display of the diversity of dance.
  We now have an offer to put Dance Parade on PBS but we have to raise the money for production costs.
photo credits : Matt Behr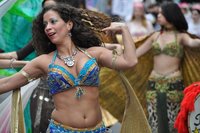 Dance Parade is a 501©3 non-profit organization—Please help to share the incredible energy and artistry of over 75 styles of dance on LIVE television Saturday May 17, 2014. 
Click the button below to donate toward the cause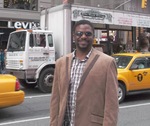 What dance group are you most looking forward to seeing this year in the parade?
A group from the Alvin Ailey School for the Performing Arts.
If you could share the stage with anyone in history famous or not, living or deceased, a trained dancer or not, performing a routine choreographed by yourself…who would it be?
   MC Hammer.
Genre Buzz : The Magnificent Evolution of Vogue Dance From The Underground To The Mainstream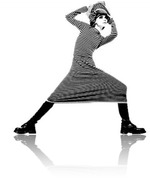 Vogue, or voguing, is a highly stylized, modern house dance that evolved out of the Harlem ballroom scene in the 1980s. It gained mainstream exposure when it was featured in Madonna song and video "Vogue" (1990), and when showcased in the 1990 documentary Paris is Burning (which went on to win the Grand Jury Prize at the 1991 Sundance Film Festival). After the new millennium, Vogue returned to mainstream attention when the dance group Vogue Evolution competed on the fourth season of America's Best Dance Crew. 
Registration is now open and of course, dancers and dance groups top our list. The earlier dancers and groups register, the better it is us to coordinate and curate. And while we are proud of the number of individual dancers who have previously registered and the over 70 different dance styles, we continue to seek out more dancers, more dance groups, additional dance styles and more, more, more! 
Click to participate!
                                                                                                photo credit : Roman Vail
Dance Parade Social : Sunday, October 27th at Lucky Cheng's
The magic of the ballroom scene & the NYC underground dance scene makes it's debut at New York's most legendary drag bar Lucky Cheng's featuring
the ICONA POP "ALL NIGHT" (click to watch video) dancers serving as hosts and judges.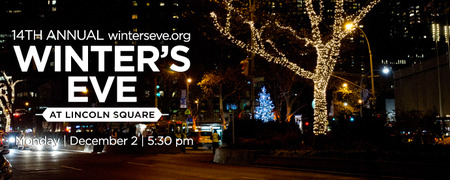 Lincoln Square's sidewalks and public spaces will come alive with music, performers, processional groups, jugglers, stilt-walkers and more, making for a festive fun-filled evening along the streets of this dynamic Upper West Side neighborhood.  Click for details
- NYC*Gratitude Party  (location to be announced)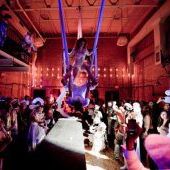 NYC*Gratitude is dedicated to creating exceptional events which uplift and transform participants and provide a livelihood for cutting edge artists and performers in the New York City area.
Dance Parade has been a marquis beneficiary of the party for the past two years and we definitely want to show our own style of gratitude by supporting such a fantastic NYC event.