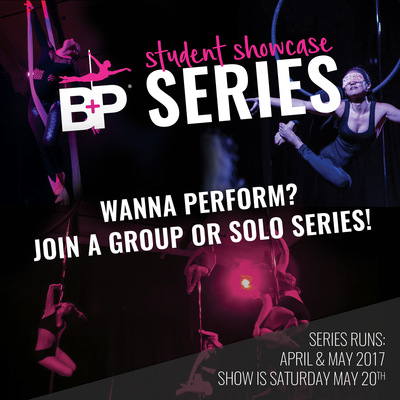 COST: $349 - $499
SOLO SERIES ARE FILLING UP FAST!
Our next Student Showcase is Saturday May 20th, 2017! Now's the time to join a Solo or Group Performance Series for a low-stress yet exciting way to show your friends and family all the skills and passion in your practice! We are offering a lot of ways to participate,
check out our site
for more details!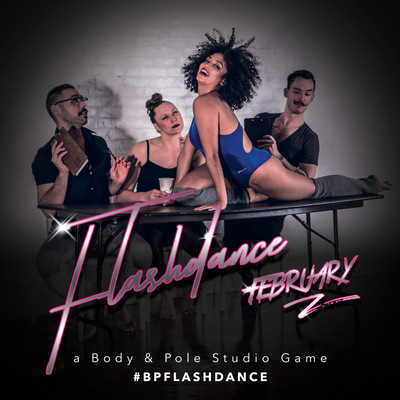 FLASHDANCE FEBRUARY ENDS TODAY!
Don't forget to turn in your playing cards at the front desk to redeem your prize!
THE FIRST 10 PEOPLE TO FINISH RECEIVE
30% OFF ANY CLASS PACKAGE OR OFFICIAL B&P MERCH!
THE SECOND 30 PEOPLE TO FINISH RECEIVE
20% OFF ANY CLASS PACKAGE OR OFFICIAL B&P MERCH!
THE REMAINING WHO COMPLETE THEIR CARD RECEIVE
10% OFF A CLASS PACKAGE OR OFFICIAL B&P MERCH!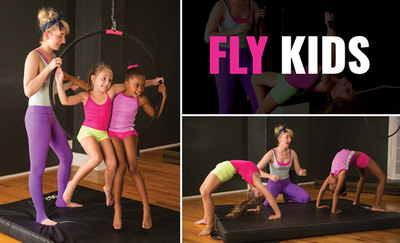 *NEW* FLY KIDS 9 WEEKS SERIES
COST: $269
EVERY SATURDAY
APRIL 22 - SATURDAY JUNE 17, 2017
EVERY SUNDAY
APRIL 23 - SUNDAY JUNE 18, 2017
2:15 - 3:30 PM
FOR KIDS 8-13 ONLY
Body & Pole has created an immersive 9 week kid's class series that incorporates elements of gymnastics, dance and aerial. Students will gain knowledge and awareness of their bodies on the ground and in the air while developing skills and tools that will last a lifetime. Join the fun!

2017 FLY KIDS SUMMER CAMP
COST: $599/1 WEEK OR $949/BOTH WEEKS
MONDAY - FRIDAY
AUGUST 14 - 18 & AUGUST 21 - 25, 2017
9:00 - 12:00 PM
THE DETAILS:
• Suitable for kids ages 8-13
• Choose 1 or both weeks
• Performances every Friday
• Includes Gymnastics and Aerial Dance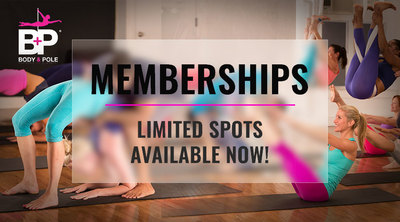 We are almost sold out of our unlimited memberships so don't delay and scoop one up fast! Click below for details.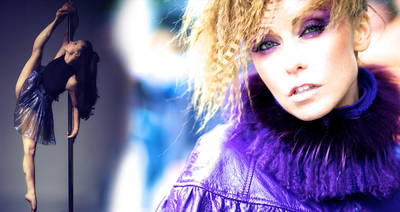 JENYNE BUTTERFLY 
PROFESSIONALLY POLISHED (LEVEL 3 + 4)
WEDNESDAY MARCH 9, 2017
1:45 - 3:15 PM
$65
This workshop is designed to focus on all the ways to perfect your movement. Feet, lines, hands, and everything in between. We will learn to condition, and stretch, then invert, transition, and perform a combination with musicality.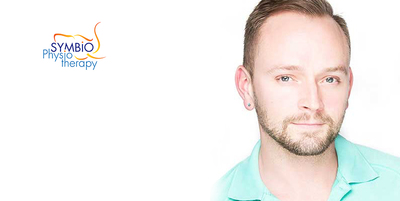 DR. CHAD
INJURY PREVENTION
SUNDAY MARCH 12, 2017
5:45 - 7:00 PM
$25
Join Dr. Chad Woodard and his team from Symbio Physiotherapy to learn about the anatomy, movements, and injury prevention for pole and aerial work. Information, interactive learning, and time for Q&A will be offered to keep you moving!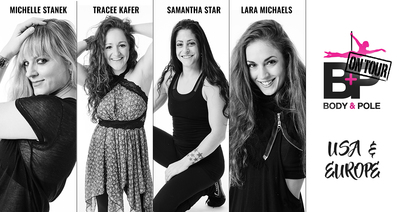 COST: $449
Michelle Stanek and Tracee Kafer
Diva Den in Portland, Oregon
Sam Star and Lara Michaels
Studio noXcuse in 
Belgium
September 30 & October 1, 2017
Le Studio Francoise in France
THE DETAILS:
• 5 B&P Signature Pole Classes
• 2 B&P Signature Cross-Training Classes
• Signed photo of your B&P On Tour Instructors!
• 2 Levels Available: Beginner/Intermediate and Intermediate/Advanced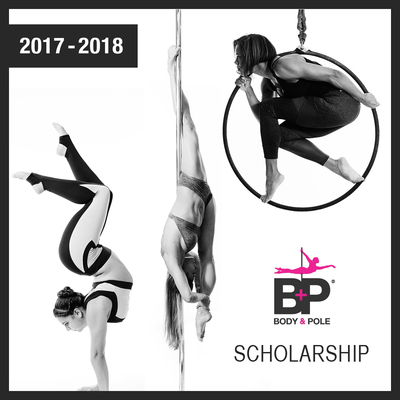 FEE = $0
SEPTEMBER 5, 2017 - JUNE 5, 2018
This is a once-in-a-lifetime opportunity for a young pre-professional who is serious about becoming an elite pole or aerial dance athlete and performer. This 9 month curated program is led by our world-renowned Body & Pole directors to optimize your potential, exposure, and growth. This scholarship year culminates in a showcase where you will be featured in front of industry leaders, talent scouts, and the pole and aerial community.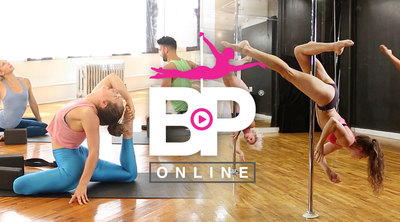 - PRACTICE ANYWHERE IN THE WORLD
- ONLY $19.99 A MONTH
- POLE, AERIAL, & FLEXIBILITY TRAINING FOR ALL LEVELS
- WORLD-RENOWNED BODY & POLE INSTRUCTORS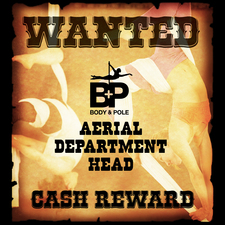 WANTED
(CODE NAME - DH)
Extremely efficient human that is immersed in the Aerial Community and can handle multiple responsibilities including, but not limited to, auditing classes, monitoring and maintaining schedule, class performance tracking, etc.
If this is you, please turn yourself in to Kyra Johannesen. (kyra@bodyandpole.com)

Reward: CASH MONEY!... and working with a group of supportive team players in a growing small business.
We are now accepting applications for our June 2017/2018 Work-Study Group! Applictions are due by April 3, 2017.
Our work-study program is designed for people who are serious about pole and aerial and want to make it a bigger part of their lives. Whether it is competing, teaching, or switching careers, this program has helped countless others reach their goals.
CLAIRE
Our work-study of the month for February was Claire! She is always approachable, hard working, and totally efficient! Not to mention her awesome positive attitude! 
To show our appreciation, Claire will receive a free private lesson with the instructor of her choice! Thank you for everything you do!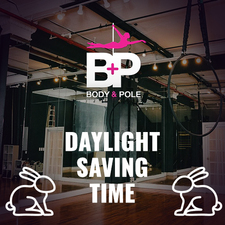 REMINDER:
DAYLIGHT SAVING TIME!
Don't forget to Spring Forward this Sunday, March 12th for Daylight Saving Time!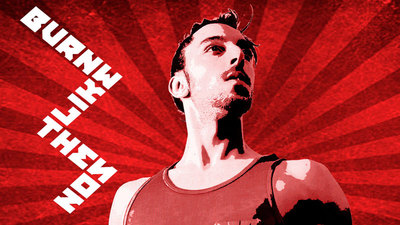 AERA PRESENTS
THIS THURSDAY MARCH 9, 2017
@8:00 PM AT HOUSE OF YES
21+ 
Last chance to see ÆRA's newest show BURN LIKE THE SON, an aerial dance story, about how one man's desire for power can persist to the point of self destruction.
A great leader in his own mind our main character "The Son", played by Samuel Doblick, searches for a way to fulfill what he believes is his true destiny. The line between what is real and what "The Son" imagines, becomes blurred to the point where neither matters.
"The Son" is driven by this maxim, "If you want to shine like the sun, first you have to burn like it."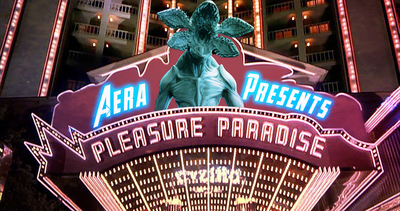 AERA PRESENTS: PLEASURE PARADISE
FRIDAY MARCH 10, 2017
DOORS AT 7:30 PM / SHOT AT 8:00 PM
$20 ADVANCED / $25 AT DOOR
AERA is back with our newest show Pleasure Paradise. Our reality seems to be cracking at its core ... so let's ditch this dimension and journey to the other side. Pleasure Paradise is an experimental show that uses the artistry of elite pole and aerial acrobats to peel the skin off this "reality". Check out the performers
here
.
ATLANTIC POLE CHAMPIONSHIPS
APRIL 1 & 2, 2017
HYATT REGENCY DULLES
The 2017 Atlantic Pole Championships are back on April 1st and 2nd at the Hyatt Regency Dulles! Come cheer on 200 of the region's pole dance amateurs and then watch the professionals as they compete to move on to the National finals.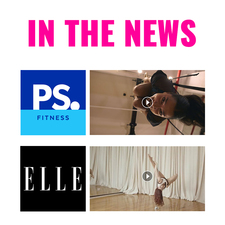 Pop Sugar recently featured Ring Thing at Body & Pole and Elle Magazine filmed at Body & Pole with "O.G." Marlo Fisken pole dancing! Both videos are amazing, check them out!
Jeni heads to Ireland this month for the Liquid Motion teacher certification course at the Irish Pole Dance Academy.

SHAINA CRUEA - EUROPE
Shaina continues her tour through Europe this month with workshops in France and Portugal, as well as judging the World Pole Art Championship in Turin, Italy.
IG: 
@shaina66
@contemPOLEaryDANCEWEAR

SAM STAR - FLORIDA
This month Sam will be teaching workshops and judging the ISPAF event in Jacksonville, FL.

ROZ "THE DIVA" - USA
The Diva is continuing her West Coast Curves Pole Tour this month, visiting studios in California and Hawaii.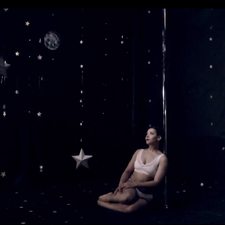 JESSI COLON
Jessi's Pole Dance film "Lone Signal" was featured last month in the Dance on Screen at Roxey Ballet. It will be recognized again March 10th-12th at the Vieques International Film Festival. For more information about the festival, click
here
.
BECOME A CERTIFIED POLE INSTRUCTOR!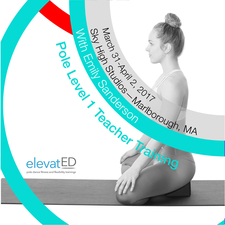 JOIN OUR POLE LEVEL 1 TEACHER TRAINING IN MA AT SKY HIGH STUDIO
Have you been dreaming about becoming a pole instructor? Join us and learn how to structure a class, teach spins and tricks, spotting techniques, and more! Pole Level 1 Teacher Training this March 31-April 2 at
Sky High Studio
!
Additional info: Email valerie@elevateducation.com for details, discounts, and payment plans.
Thank you all for being such loyal students, and supporting us as we grow and evolve.
We are honored to teach you and help you all become stronger, leaner, more fluid, and more flexible!
- The team of Body & Pole
elevatED TEACHER TRAININGS