CRITERION COMING TO THE UK… AT LAST
EDDIE GETS HIS OWN MOMENT
PRECISION FINE TUNES ITS SLATE…
…AS SIGNATURE PREPARES BIGGEST THEATRICAL
HMV AND FOPP IN ARROW PROMO
TRAILER SECRETS REVEALED…
…AS FUEL AND THINK JAM UNVEIL NEW SYSTEM
AT THE MOVIES
SITE OF THE WEEK
TWEET OF THE WEEK
---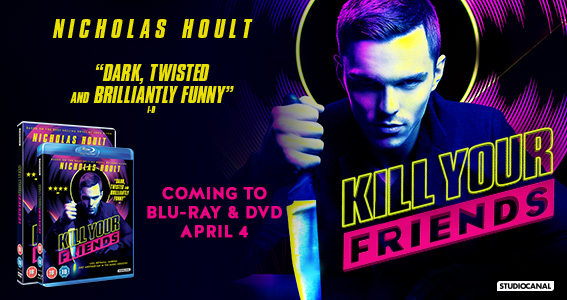 ---
If you can't read this newsletter or see the ads, please click
here
It Was A Good Week For... Lady In The Van, taking up residence at number one…
It Was A Bad Week For… Google, taking down 100,000 pirate links an URLS every hour…
Welcome to the second Raygun newsletter of the week, following our Game Of Thrones special, and if the last few weeks has been all about Bond, James Bond, this week's it's been dominated by Van, Lady In The Van, as Sony Pictures Home Entertainment has enjoyed what it described as a "phenomenal" week one performance for the tale of the titular old dear camped outside Alan Bennett's house starring Maggie Smith. It shifted some 130,000 units in its first few days on sale according to the Official Charts Company's midweek bulletin. It's an impressive feat and shows that the silver pound is still a firm believer in physical product. Commenting on its success, SPHE's senior product manager Kate Jeremy said: "We targeted our core ABC1 35-year-old plus 'van fans' with a quality print and TV campaign that highlighted the pedigree of the creative team, the widespread critical acclaim and, most importantly, put Dame Maggie Smith's extraordinary performance front-and-centre. We also had truly standout support from our retail partners, who really got behind the title and made it the week 1 success story it is. The result further proves the importance of quality British content to our consumers and we could not be happier with it!"
In the rest of the midweek charts, eOne has scored another sales success (proving, if further proof were needed) that its soon to be shuttered sales team were as good as anyone in the business, as The Last Witch Hunter landed at number two. The rest of the top five was Fox titles (Spectre, Suffragette, The Martian), with other new entries including Doctor Who The Complete Ninth Series at number seven, Scouts' Guide To The Zombie Apocalypse at number 11 and, further down the charts, Rambo is enjoying another lease of life at number 31, David And Goliath at number 37 and Vera Series Six a place behind at number 38.
Back to that Doctor Who release and the current incarnation of the …, Peter Capaldi, was out and about on Monday on behalf of the BBC Worldwide release. He took part in a whistlestop tour kicking off at Lorraine Kelly's ITV morning show and ending up a mammoth stint at HMV's flagship Oxford Street store in the late afternoon and early evening, signing the new release for hordes of Whovians. Commenting on the activity and its week one success, BBC Worldwide's head of retail Matthew McNamee said: "We've had a good first week in sales as well as a strong pre-order sales window – due in part to the exclusive Steelbook version with Amazon and Peter Capaldi's first ever retail signing where he spent 3 hours with fans on Monday evening at HMV 363 Oxford Street." We'll have some pictures up on our website shortly…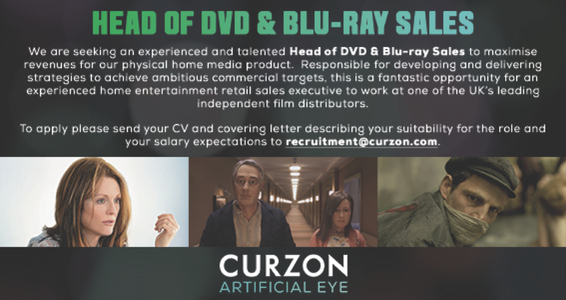 ---
Sticking with BBC Worldwide and any chart watchers will have seen the organisation's strong start to 2016 and it has this week reaffirmed its commitment to the physical market – as well as its nascent BBC Store. The move followed the announcement that it is closing its BBC Shop, its own online retail website, at the end of March. In a statement for The Raygun, a BBC Worldwide spokesperson said: "
After nearly twenty years of trading it's time to bring BBC Shop to a close but customers can buy d
igital copies of BBC programmes from

bbcstore.com

and BBC branded merchandise from other websites.
Our DVD business remains profitable with wide distribution thanks to break out hits like War And Peace and Happy Valley while our digital retail business BBC Store allows us to release an unrivalled breadth of catalogue." On the BBC Shop website, it stated: "The DVD market has been in decline for a number of years as consumers move to digital viewing. The market no longer supports the commercial release of many of the titles we're able to make available on BBC Store. BBC Worldwide will continue to publish DVDs and Blu-ray discs which can still be bought from a wide range of retailers both online, on the high street as well as in supermarkets. BBC Worldwide will continue to make popular programmes available on DVD and Blu-ray disc. The cost of releasing programmes can be significant and we have to carefully balance decisions about which programmes to release against factors such as the number of people who may be interested in owning them."
Back to Sony Pictures Home Entertainment and the major has this week officially confirmed the plans first unveiled at its recent presentation. In recent years, since the advent of the DVD era, UK distributors and companies have beaten a path to the door of US operation Criterion seeking to do some kind of deal with the hugely respected US specialist film company, noted for its marvellous restorations of classics, both recent and old, sumptuous packaging and acclaimed additional features. None have been successful… until now, as SPHE has announced it has signed on the dotted line with Criterion. The deal sees the company releasing selected Criterion Classics from its catalogue and future releases. All will come in Criterion's famed newly designed artwork and with all the extra features. Previously only available in North America (and as expensive imports), cinephiles and film devotees will be salivating at the prospect. The first titles are due on April 18, and take in It Happened One Night, Polanski's Macbeth, Only Angels Have Wings, Tootsie, Grey Gardens and Speedy. Release details beyond this are sketchy, although it is believed that SPHE's releases over here will include not only gems from the Sony catalogue, but beyond this too. Criterion boasts a vast catalogue, with some 150-plus filmmakers having seen their works arriving on digital formats. Criterion Collection ceo Jonathan Turell said: "We are excited to launch the Criterion Collection in the UK. Starting with these six great titles, we are happy to be able to bring selections from Criterion to our very devoted audience in the UK. We are thrilled to build upon our strong relationship with Sony and look forward to expanding the Criterion audience." SPHE's executive vp Aodán Coburn said: "Criterion represents the very best of classic and contemporary filmmaking and we are delighted to bring this prestigious collection to the UK for the first time. This partnership demonstrates SPHE's continued commitment to growing our distribution business." More on this in the coming weeks…
It's been picking up rave reviews across the board, and now, ahead of its release on Monday March 28 at cinemas, Lionsgate's Eddie The Eagle has become the latest subject of the Industry Trust's ongoing Moments Worth Paying For trailer. It cleverly uses heroic failure Eddie Edwards' training from the feelgood film and links it to the work that goes into a feature. "True heroes spend years perfecting their craft," it notes, "it takes training technique and focus, all to deliver that perfect moment… because moments of glory are worth paying for." Lionsgate UK's head of theatrical marketing
Ross Cunningham said: "It's really exciting to be working with The Industry Trust again on their hugely successful Moments Worth Paying for Campaign. The work of the Trust is invaluable for our industry, with their consistent efforts to inspire audiences to choose official content and the great talent attached to the title, Eddie the Eagle really reinforces why the cinema experience is so important." The Industry Trust's digital communications manager Sylvia Wan said: "Eddie the Eagle's story is one that audiences of all ages can connect with and is the perfect fit for our Moments Worth Paying For campaign. It's a film the whole family can enjoy, moving and inspiring audiences whilst underlining the importance of a cinema experience worth paying for." We'll have the new trailer up on our website soon…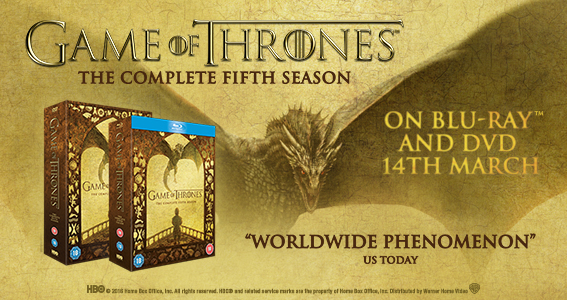 ---
In a week when we went down to Margate for the day to the opening of a brand new record store (the excellent Transmission, more on this on our Ransom Note column next week), it's good to see some heartening figures from ERA, launching its annual Yearbook. Fo the number of ricks and mortar stores selling music, video and games has hit a new high. There are now some 14,800 actual, proper, physical outlets selling records, DVDs, Blu-rays, CDs and more, a figure that has more than doubled since 2009 (one of the post-Woolworths and Virgin nadirs). The exact figures for video were 14,852, the organisation said, and, as ERA chief Kim Bayley noted: " "These are astonishing numbers. Conventional wisdom has always suggested that the internet spelled the end for physical entertainment stores, but these numbers show that traditional retail still has a place, particularly for impulse purchases and gifts. After all, you can't gift-wrap a download or a stream." Much of the growth has come from non-traditional outlets, with a whole raft of them, ranging from Argos to Boots and Homebase, now reporting sales for chart information. ""The addition of these outlets to the chart panel means it is difficult to make a direct year-on-year comparison," said Bayley, "but the trend is clear - just as the internet has demonstrated that accessibility and convenience are key to selling entertainment, physical stores are demonstrating that if you put entertainment in front of people, they will buy it." Digital is booming too ,with, ERA said, the Internet in all its forms accounting for almost 72 per cent of the entertainment industry's revenues in 2015, with 28.2 per cent coming from real stores. "Inevitably much of the focus has been on the investment by digital services helping the games, video and music industries develop new markets," concluded Bayley, "but these latest figures on physical store numbers show bricks and mortar is also investing in extending its reach." Were currently going through the Yearbook with a fine tooth comb, expect more coverage on our website shortly.
To thriving independent Signature's offices in the heart of London to discuss what is shaping up to the company's biggest quarter thus far, with the launch of a new imprint as well as its biggest theatrical release ever. We'll start with the former, as April sees the debut releases from its new Precision label, announced at the start of the year. Signature has taken on a new sales person to look after Precision releases. A sales executive, James Javes, has been appointed and Signature staffer Katie Hart has been tasked with handling the role of product manager for Precision. "The launch of Precision titles has been extremely well received by the market," said the company's Claire Loewenthal. "We're bringing the very best of non-theatrical titles to market. All our releases are extremely commercial with unique hooks across a broad range of genres." Titles on the way include The Joker (due in June), riding on the back of Batman Vs Superman; Sweeney Paris (also June, and with a premium VOD set up from Vertigo), which blends Luc Besson's high octane action nous with the Cockney crime caper; and, in the first month, on April 25, football comedy Kicking Off ("we had remarkable pick up from the to the trailer launch last week," said Precision label manager Katie Hart). Other titles due under the Precision logo in May include romantic comedy Jenny's Wedding, with Katherine Heigl and, in more football-related shenanigans, Hooligan Legacy. Also due under its ongoing deal with Vertigo is Doctor Proctor's Fart Powder. "We've got titles scheduled through to the end of the year," said Claire Loewenthal. "Precision is a great home entertainment platform for this product. And while Signature will be the theatrical label, some titles on Precision, such as Sweeney Paris, will get a platform release. We'll have a great flow of genre titles."
Eagle-eyed viewers, and especially those with children and the associated TV channels, will have noticed that Signature's campaign for Norm Of The North, with the film opening in a week's time on 250 screens, making it the independent's biggest ever theatrical. "Making sure we have maximum exposure with the right audience, Norm is a fantastic proposition and has been extremely well received with the family market and by all our partners," said Signature's Emilie Barra. The home entertainment release will follow later in the summer. Signature's slate is fewer titles a month than Precision's guaranteed one release a week, with all titles benefitting from a theatrical, day and date, or premium VOD release first. First among these is April's A Warrior's Tail, with other notable titles including Keanu Reeves' Exposed at the end of April and, into May, Mark Wahlberg and Oscar Isaac in Mojave (Barra: "There's a real buzz around this, it's getting five-star reviews across the board") and at the end of May, The Trust, which pairs "for the first time", Nic Cage and Elijah Wood. "We all know Cage is home entertainment gold," said Barra, "and this is him back to doing
what he does best and we are really excited to kick off our unique and fun campaign." June sees not only a day and date release for Kids In Love, starring model turned actress Cara Delevingne and Will Poulter who will turn out to support the star studded UK launch during its promotional campaign, but also the critically received political thriller Colonia, starring a-listers Emma Watson and Daniel Bruhl, which will be launched as a premium VOD. Homegrown big budget British sci-fi flick, Kill Command, is being backed by a Vertigo platform release before its home entertainment launch in June.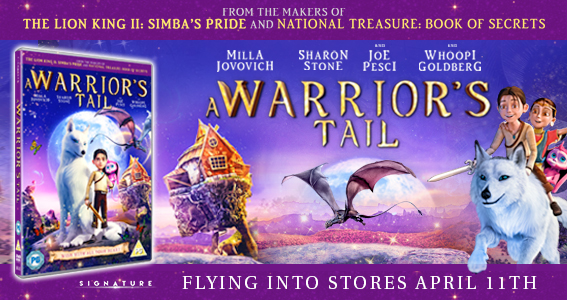 ---
Unlocking unprecedented levels of data, giving richer, deeper insights into film (and video) marketing campaigns… That's the promise of the new system unveiled last week in a launch in the West End by FUEL Intelligence and sister company Think Jam, who are certified partners of PYLON for Facebook Topic Data. FUEL has developed and customised a way for distributors and studios to see what audiences are watching their trailers and how they're engaging with them in a privacy-safe way. As FUEL's Marc Maley said: "We can unravel who engages with your content and give unparalleled access to audience insights." It is not, as the FUEL and Think Jam noted, just a new playing field, it's 99 more playing fields, this "huge shift" giving clients anonymous, aggregated information on interactions happening beyond their own pages and into users' engagements and beyond. How does this work practically? Well, by way of example FUEL's Marc Maley revealed four facts that illustrate just what it can do – the most engaged demographic interacting with Star Wars The Force Awakens in the lead up to the release of the final trailer was females aged between 35 and 44 years old; Morgan Freeman had four times more engagement than, say, Jennifer Lawrence during the Oscars; men discussing The Hunger Games were more likely to go to Pizza Hut than Dominos and there were more people talking about Aston Martin than Lea Seydoux when it came to Spectre. The access to this level of insight has been put together by FUEL's partner DataSift (a company that in a past life can claim to have been behind the Retweet button on Twitter), working with Facebook, with privacy still maintained.
Think Jam and FUEL outlined four case studies of unnamed films (a rom-com, a blockbuster, a literary adaptation and a comedy sequel), in each case breaking down elements from the trailer viewing under the key headings of analyse, inform and action - showing distributors what they could do to broaden their audience, or go after people who were keenest and showing most interest in seeing a film, or tailoring a trailer and marketing to capture those who hadn't yet come on board and other ways of driving interest. Intriguingly, it can break down different websites and trailer hosts to see what audiences are watching trailers through what platform, enabling distributors to work out who best to give an exclusive too. "We're working really hard to define audiences, how to understand them, their behaviours." concluded Think Jam founder Daniel Robey. We've been working on this for a couple of years. The landscape is changing so fast, there are so many permutations of how we can look at this data and how we can unlock this data. It's a whole new world. It's customised for film and entertainment industry, we're offering meaningful, statistically significant insight, so you can get the right content, at the right time and for the right audience. There is so much information here, we can help you with the questions you need to answer for the trailer you launch."
We don't know about you lot, but we've spent the last few days poring over an Ofcom report looking at online content and changes in distribution and consumption, both in the legal and pirate sectors. It suggests that online copyright infringement in all areas, except e-books, will fall in the next three years, while P2P illegal downloading is slowly being replaced by illegal streaming. Social media networks are increasingly becoming the focus for discovering illegal ways to view programming. Meanwhile, the report suggests, the growth in legal streaming services are making it easier for consumers to turn to legitimate services, rather than snide versions. There are caveats to that decline in copyright infringement though and film and video may not get off too lightly. It notes that illegal streaming sites and apps such as Popcorn Time are trying to replicate the ease of use of legal sites such as Amazon and Netflix, while illegal sharing of log-in details for svod services will become the "dominant form of online video copyright infringement ver the next three years". It continues: "While the consumption of legitimate online video services is set to increase over the next three years, constraints on the consumer appeal of these services and growth in the unauthorised sharing of logon details to legitimate services means that the number of illegally consumed video files is expected to remain broadly constant over the next three years."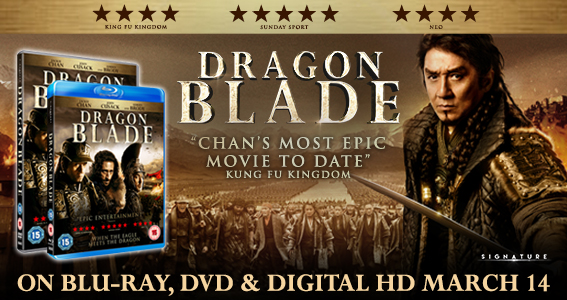 ---
QUOTE OF THE WEEK
"

When you look at the profile of our businesses outside of our parks, resorts and stores, all our IP is distributed through third parties, and in some cases very effectively, multichannel distributors, big box retailers and movie theatre chains, so there's nothing wrong with that. But our access to the consumer is very limited. We don't have any idea of who went to see Star Wars in the movies. And I think there are opportunities there that we need to figure out how to take advantage of.
"The games and the books are nice [for consumers], but they're subscribing to this for movies and television, and that Disney matters. Parents with kids under 12, even those that subscribe to Sky and a multichannel bundle are still interested in buying this as an add-on service for their children. So what we've accomplished, and we've really only just begun because we launched in December, is actually significant for us as a company because the opportunity to launch this in other markets is pretty great. We just haven't made any decisions about which markets and when."
Disney chief Bob Iger on the company's market research and its launch of Disney Life svod channel in the UK…
Lionsgate was celebrating after London Has Fallen brushed off the critical brickbats slung its way and took £3.2 million in its opening frame, more than double that of its predecessor Olympus Has Fallen. Commenting on its success and its achievement in knocking Deadpool off its perch, Lionsgate's Zygi Kamasa said: "
Having captured audience's attention in 2013 with Olympus Has Fallen we're delighted that London Has Fallen has proven once again that the UK cinema goers love to be entertained with a non-stop action thriller." Hail, Caesar! was the second highest new entry, with £1.5 million in its first weekend. Event cinema from the Met Opera, in the shape of Manon Lescaut, took just under £280,000, The Other Side Of The Door debuted with more than £260,000.
Daisy Ridley has been in the headlines this week for a couple of stories, although we're to going to go into body shape issues, concentrating instead that she's in the frame to star as Lara Croft in a rebooted take on game to film adaptation Tomb Raider…
Comic book news and the Kingsman sequel continues to attract big names, the latest rumoured to be involve in the follow-up to the Mark Millar graphic novel is Halle Berry…
And good news for fans of the more outré comic book-related fare, as it's been confirmed this week that The Tick, a live action turned animated superhero spoof could be returning. Amazon has commission a pilot for its Prime Video svod series that will once again bed offering up a live action take on the creation…
Not a film about a saucy vacuum cleaner, good luck Googling this…
James Franco's trailer of the week…
He's back… Yes, it's
Boss
Top Cat
Red Band business with that fella from Brooklyn 99…
And here's this week's biggie…
Here's this week's new Signature trailer…
To subscribe to The Raygun newsletter, please email info@theraygun.co.uk
with subscribe in the subject matter
To unsubscribe, email info@theraygun.co.uk with unsubscribe in the subject
For editorial or advertising queries, contact tim@theraygun.co.uk