Why not bookmark this AMPS Newsletter and read at your leisure!

AMPS Newsletter January 2017
This month - AMPS AGM and Sustaining Members Show, AMPS Film Award nominations, AMPS member nominations for OSCAR, BAFTA & CAS awards, winner of Pinewood book, sponsor Shelly and raise funds fro Progressive Supranuclear Palsy, new member, Ambient launches Mini XLR connections and are you being watched on your webcam?
AMPS SOCIALS
Bristol Social - Wednesday 22 February 2017 - NEW VENUE

Brewhouse & Kitchen, 31-35 Cotham Hill, Clifton, Bristol, BS6 6JY - 7.00pm on the last Wednesday of each month is the place to meet up with other AMPS members and like-minded people!
More about the venue here.
London Social - first Tuesday each month

Make sure that you attend the AMPS Social at the De Lane Lea bar in Dean Street on the first Tuesday of every month - be social with your AMPS members! The first Tuesday in every month - 6.00pm.
… not in Cardiff, Bristol, London or Leeds?
Andrew Wilson reports, "Very pleased with AMPS 'Social' progress across the UK. If anyone elsewhere in the country would like to get something going in their region please let me know and I'll get you started. I'll do the admin and emails, we just need someone local to host!"
All events are open to AMPS members and guests. They are a great chance to put faces to names, to network and to chat. It's a rare opportunity for production sound and post sound folk to get together… plus there's beer and food!
---
BSC Expo
3 - 4 February 2017
Battersea Evolution, Batersea Park, London
AMPS Annual General Meeting & Sustaining Members' Show

Sunday 19 February 2017
Elstree University Technical College, Studio Way, Borehamwood, WD6 5NN
See below for more information.
BVE
28 Feb - 2 March 2017
ExCel Centre, London,
AMPS AGM & Sustaining Members' Show
AMPS is pleased to confirm that it's 2017 AGM will be held at -
Elstree University Technical College, Studio Way, Borehamwood, WD6 5NN
Coffee & biscuits available from 10.30am.
AMPS EGM commences at 11.00am, AGM follows directly afterwards.
Refreshments will served following the AGM.
As an
AMPS Sustaining Member
, you are very welcome to exhibit your products and services at the Sustaining Members' Show directly after the AGM. Please confirm your space by emailing Shelly at
admin@amps.net
Nominations Announced for AMPS Award for Excellence in Sound for a Feature Film
Arrival
Sylvain Bellemare - Supervising Sound Editor
Claude La Haye - Sound Mixer
Bernard Gariépy Strobl - Re-Recording Mixer
Fantastic Beasts and Where to Find Them

Simon Hayes AMPS - Production Sound Mixer
Glenn Freemantle AMPS - Sound Designer/Supervising Sound Editor
Ian Tapp AMPS - Re-Recording Mixer
Andy Nelson - Re-Recording Mixer
Niv Adiri - Re-Recording Mixer/Sound Designer
Deepwater Horizon
Mike Prestwood Smith AMPS - Re-Recording Mixer
Dror Mohar - Re-Recording Mixer/Sound Designer/Sound Effects Designer
David Wyman - Sound Mixer
Wylie Stateman - Sound Designer and Supervising Sound Editor
Hacksaw Ridge
Peter Grace - Sound Recordist
Robert Mackenzie - Re-Recording Mixer/Sound Designer/Supervising Sound Editor
Andy Wright - Re-Recording Mixer/Supervising Sound Editor
Kevin O'Connell - Re-Recording Mixer
La La Land
Mildred Iatrou - Supervising Sound Editor
Ai-Ling Lee - Re-Recording Mixer/Sound Designer/Supervising Sound Editor
Steven A. Morrow - Sound Mixer
Andy Nelson - Re-Recording Mixer
* Voting ballot closes on Friday 3 February; winner to be announced on Monday 6 February. More information at
www.amps.net/awards/
Nominations Galore for AMPS Members in BAFTA, CAS & OSCAR Awards
Throughout the flurry of recent award nominations, AMPS members figure extremely well, listed below. Congratulations.
BAFTA
Fantastic Beasts and Where to Find Them
Glenn Freemantle, Simon Hayes, Ian Tapp

Deepwater Horizon
Mike Prestwood Smith
---
OSCAR
Rogue One: A Star Wars Story
Stuart Wilson - Sound Mixing
---
CAS
Outstanding Achievement in Sound Mixing for 2016
Motion Picture - Live Action
Doctor Strange
John Midgely - Production Sound Mixer

Rogue One: A Star Wars Story
Stuart Wilson - Production Sound Mixer

Television Movie or Mini Series
Black Mirror: San Junipero
Adrian Bell - Production Mixer

Sherlock: The Abominable Bride
John Mooney - Production Mixer
Howard Bargroff - Re-recording Mixer
Peter Gleaves - ADR Mixer

The Night Manager: Episode 1
Howard Bargroff - Re-recording Mixer

Television Series - 1 Hour
Game of Thrones: Battle of the Bastards
Ronan Hill -Production Mixer
Ricahrd Dyer -Production Sound Mixer
Kirsty Wright Wins a Copy of Pinewood - The Story of an Iconic Studio

 

 

AMPS member Kirsty Wright was the lucky person to win the Pinewood book in last month's competition. Well done Kirsty.

 

Thanks to everyone who entered this competition - if you feel that should own a copy, it is available to purchase from Amazon.




 
Sponsor AMPS' Shelly Jones and Raise Funds for
Progressive Supranuclear Plasy
As an AMPS member, you may, or may not have come across Shelly Jones. She's the person that works quietly in the background and keeps all the AMPS admin in fine shape.
Shelly would like our help. She's completing a 15 mile Sponsored Walk on Saturday 29 July in aid of Progressive Supranuclear Palsy and would really appreciate if we could find a few pounds to donate.
A lot of people haven't ever heard of PSP as there are only 4,000 sufferers in the UK, but it strikes home with Shelly as she lost close friend Peter Sarstedt to the disease at the beginning of the year. Shelly says, "Peter was as close to me as being an uncle, without actually being a family member."
Many of us will remember Where Do You Go To My Lovely which was No. 1 in the UK charts for 4 weeks in 1969 and also received an Ivor Novello Award.
New AMPS Member - Alex Marcou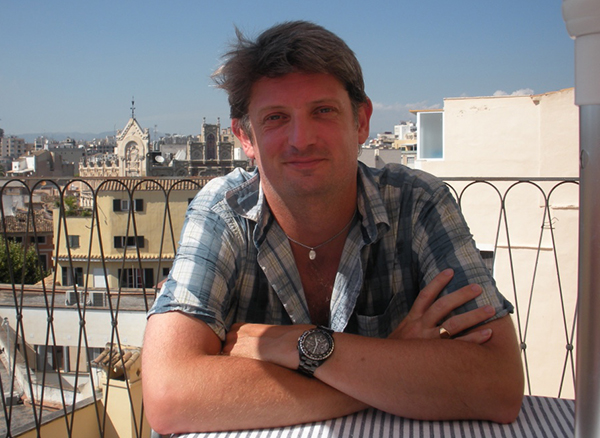 My career started with ten glorious years as a recording engineer at the most famous and successful recording studio in the world; Abbey Road. Working with the most talented solo artists, bands, ensembles and orchestras, I also had the privilege of travelling the world with the EMI Mobile Recording Unit, recording classical repertoire, live opera and concerts.

The highlight of my career with there has surely got to be when I was one of the recording engineers responsible for the broadcasting of the Three Tenors Live from Paris as part of the 1998 FIFA World Cup celebrations: a project I'll never forget. In fact, I received a BASF Master Award for my involvement.
In 1999, three colleagues and myself set up a Vivid Post Production, a small TV Post Production facility in Soho which specialised in short and long form documentary programming. During the years there, I am honoured to be able to add award winning Directors such as Mike Hodges and Tony Kaye to my credit list.
I have been working freelance since 2003 and have been fortunate enough to have worked with most of the top-ten Post Houses in London on some fantastic projects. Although I've specialised in short/long form documentary dubbing, I've also had a lot of experience working on light entertainment shows, the most enjoyable of which must've been dubbing five series of The Cube with Objective for ITV.
Ambient Launches Mini-XLR Connectors

Ambient says, "Together with our technology partners at Cable Techniques we have developed an all-new line of low-profile connectors for the broadcast and location audio market.

Being cable manufacturers for the professional audio industry we first of all wanted to design a low-profile connector line holding up to our own standards. The unique new design allows for a professional shield and connection, long term durability, simple serviceability and an exchangeable colour coding. Therefore we decided to not only use these connectors for our own cable manufactories but also to offer them as a new product line in our portfolio.

We offer TA3F and TA5F 'Mini-XLR' connectors. The TA connectors have either a fixed outlet Right or Left of the release button. The orientation of the panel TA socket will determine which exit version you need.

Internally threaded and equipped with a custom insert brace the connector is nicely held together with a precision-threaded knurled screw-down cap with color ID polydome."
Concerned that your webcam isn't secure?
This apparently, is the world's thinnest, most ergonomic and seamless mechanical webcam privacy cover. Works on mobiles as well!
A short video on delivery, made me laugh. certainly worth 5 minutes. Click on the image to go to YouTube page.
AMPS has been running a Mentor Scheme for a number of years; we currently have a number of Members waiting for mentors.

If you think you can spare a couple of hours a month and would like to pass on your experience and knowledge to someone just starting out in the industry then please send an email the address below and we will send you an information pack about the AMPS Mentor Scheme.

We are particularly looking for Production Sound Mixers who are London based to mentor students based at the NFTS, Beaconsfield.
Did you know that the Directory pages on the AMPS website are some of the most frequently visited?

 

Make sure that your profile is up to date - you never know where your next work enquiry will come from!

 

 
Can we help with your Professional Development?
We're keen to hear from you with ideas for seminars and training sessions which would contribute towards Continuing Professional Development.
We're very aware that keeping up with techniques and updates can be a full time job in itself, so if there's any way that AMPS can contribute towards maintaining and developing your industry knowledge and skills, please get in touch.
AMPS Address & Phone Number
27 Old Gloucester Street
London
WC1N 3AX
Tel: +44 (0)1753 669111
AMPS, 27 Old Gloucester Street, London, WC1N 3AX
www.amps.net / +44 (0)1753 669111