Here are some of the places you can hear us speak soon: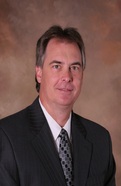 The DBS Companies

, Troy, MI Oct 11 2013
Nassau County Dental Society

, Long Island, NY Oct 25 2013

Metropolitan Atlanta Study Group

Oct 8 2013
Patterson Dental / Lai Financial

San Diego, CA Nov 8 2013

American Association of Orthodontists

Webinar Dec 4 and 10 2013 (AAO members only)

Arizona Orthodontists' Study Club

Jan 13 2014
TopsOrtho Software Topsfest

, Tucson, AZ Feb 1 2014
Thomas P. Hinman Dental Meeting

, Atlanta GA Mar 27 2014
Star Of The North Meeting

, St. Paul, MN Apr 24 2014
Western Regional Dental Convention

, Phoenix AZ Apr 3-5 2014

Denver Profitable Dentists Study Club

, Denver, CO May 8 2014
Pacific Coast Society of Orthodontists

, Anaheim, CA Oct 5 2014
Southern Association of Orthodontists

, Nassau, Bahamas Oct 11 2014
Prosperident investigator and speaker Dr. Pat Little, CFE
Are you working harder but earning less? 
See this
See Dr. Mike DiTolla's interview with Prosperident CEO David Harris in Glidewell Labs'
Chairside Magazine
A picture of the famous Sydney Opera House taken by David Harris

 

David Harris in Australia!

Prosperident CEO David Harris recently returned from a trip to Australia where he conducted field work for an investigation, gave a presentation and was interviewed by his good friend Dr. David Moffet for the Australian Dental Association.  David said "What an amazing place!  Great people, spectacular scenery, fantastic food". 

 

Chief Operating Officer Bill Hiltz's perspective was a bit different: "We get David out of the office whenever we can so that the rest of us finally can get some work done".
 

 

 

 

 

 

 

Here is David with Australian dentist and consultant Dr. David Moffet and Texas-based dental marketing guru Dr. Scott Peterson in Australia's beautiful Blue Mountains.

 

We talk quite a bit about embezzlement and embezzlers in our newsletter, but have consciously tried not to talk about our work.  I've recently had several readers of our newsletter say more or less the same thing to me -- that we provide good information but need more discussion on our products and services.  So here goes ...
As I am sure all of you know, our core business is embezzlement investigation.  We do three kinds of investigation:
Exploratory -- this is where someone has no strong concerns about embezzlement, but wants the comfort of knowing that it isn't taking place in their practice.  We perform a series of tests on their practice to look at the most pervasive techniques used by embezzlers.  These investigations are done on a fixed-fee basis.  Fees vary according to the practice's situation, and start at $4,500.


 

Directed -- these are used when there are strong indications of embezzlement in a practice.  Methodology used is similar to an exploratory examination, but may involve a longer examination period and more procedures.  Pricing may be fixed-fee or hourly, depending on the situation.
Comprehensive -- these examinations are done when defalcation has already been identified at a practice.  Comprehensive examinations may involve testing extended time periods for embezzlement, and applying additional tests, as well as working with law enforcement agencies and assisting with loss recovery. Costs for comprehensive examinations are normally billed on an hourly basis.
We als

o perform other work that makes use of our
investigative skills; for example, we are frequently called upon by purchasers who believe that some information about the practices they bought was misrepresented by the sellers, and we also are consulted on matrimonial disputes where a dental practice is involved.
While I completely understand that not everyone shares this perspective, our group of investigators find this work fascinating and attack it with enthusiasm.
If you have any questions about our work or whether we can assist in your situation, please feel free to call me at 888-398-2327.

David Harris, CFE


Prosperident -- The world's largest dental investigation embezzlement firm