RIDER ROARS UP THE CHARTS
DVD AS IMPORTANT AS EVER, SAYS BVA
FRIGHTFEST'S RECORD SELL-OUT
ELECTRIC CAR ZOOMS IN TO VIEW
MYMOVIES' GOT PERFECT MOTION
---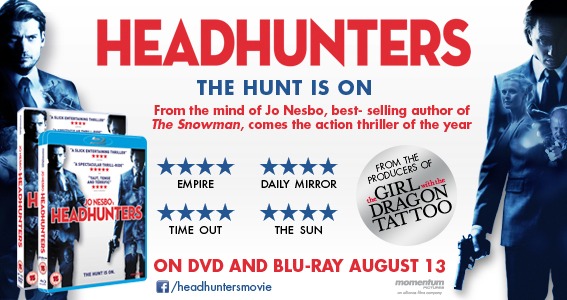 ---
If you can't read this newsletter or see the ads, please click
here
It Was A Good Week For… eOne, with Ghost Rider: Spirit Of Vengeance speeding away…
It Was A Bad Week For… ACTA, thrown out at the EU…
Ghost Rider: Spirit Of Vengeance has become one of the best converting titles not just of recent years but the past decade. That's the hugely impressive news from eOne which is celebrating after notching up a whopping 102,122 sales in its first week. The release exceeded expectations, both at retail and even eOne itself. The company had put its money where its mouth is, and got behind the title with TV, press and online advertising, as well as PR activity and lenticular packaging, eOne's head of sales and marketing Matt Brightwell said: "We are thrilled with the outstanding performance of Ghost Rider Spirit of Vengeance – a result that has exceeded all expectations by becoming the highest converting action film released in 2012. It caps a very successful month for eOne that has seen us deliver strong sales performances for Goon, A Monster In Paris, Man On A Ledge and now Ghost Rider."
Also performing well in its first week after a June 25 release was Metrodome's The Innkeepers. It's one of our favourites of 2012 and the second title from horror director Ti West to be released through the company, following House Of The Devil. Metrodome's Rebecca Johnson said: "We are absolutely thrilled with the fantastic week one results from the DVD and Blu-ray release of The Innkeepers. We had a really strong online and press campaign, including the cover of Little White Lies, and benefited from the building profile of Ti West, and it's great to see this independent film out-performing against two high-profile releases with strong talent and wide-scale theatrical releases." Next up from the independent is In Darkness, the Polish wartime feature that has been a huge theatrical success. Johnson said: "After a long-lead press and marketing campaign targeting the Polish community, it proved to be the highest-grossing Polish release in UK cinemas and we are working hard to convert these results to DVD sales next week."
---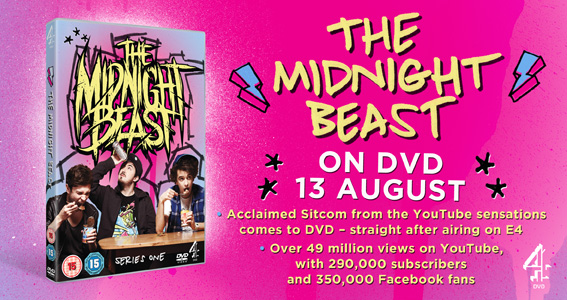 Off to a bright start on its July 2 bow was a film we've been banging on about for a while, Momentum's The Rise And Fall Of A White Collar Hooligan. Commenting in its strong performance in its fist few days on sale, The company's Adam Eldrett said: "We are delighted this week with the performance of White Collar Hooligan, our strategy of holding the release back until the end of Euro 2012 has really paid off and it enabled us to get the message out to our target audience during the tournament. I think what has also pleased us is that aside from the undeniable hook of football related violence the film is standing up in its own right as simply a very good British gangster film and as a result should now have a good shelf life following this initial new release period. Working closely with the producers and cast of the film also gave us a direct way to ramp up the social networking side of things and I believe this coupled with our clear media and PR strategy has given this release a massive boost. It says a lot I think about DTV and short window releases, an area of our market often claimed to be dead...is very much alive and kicking. Producer Jonathan Sothcott added: ""Well the White Collar Hooligan is definitely rising and we're doing some numbers that are just amazing. Momentum has done a brilliant job for us, particularly with its beautifully timed TV campaign and Nick Nevern and I rallied some heavyweight Twitter support from the likes of Noel Clarke, Jaime Winstone, Martin Kemp and Lucy Pinder which saw the film trending on Twitter for four hours on Sunday night. Word of mouth is crucially important on these genre titles and it seems that not only are people buying it, but they're telling their mates too. We're targetting facebook this weekend with a campaign to get people posting some celebratory artwork as their profile pictures. I'm really proud of this film and everyone at CHATA Pictures is thrilled with how everything is going."
And now, in the words of Ben Elton, time for a bit of politics. And the European Parliament has voted to throw out the Anti-Counterfeiting Trade Agreement, known colloquially as ACTA. The vote followed a campaign orchestrated across the Internet and social media by pro-piracy group[s, such as the UK's Piracy Party. More than 20 EU members had signed the Acta treaty, which was aimed at curbing piracy. This vote was to formally agree the agreement, but campaigners persuaded MEPs, who voted by 478 to 39 to reject the treaty. EU officials promised to find a solution to both online and physical piracy, both of which were targeted in the treaty. Pro-piracy groups hailed it as some kind of victory for democracy, with a Piracy Party statement claiming: "The European Parliament vote is a triumph of democracy over special interests and shady back-room deals. Without this opposition, our representatives would have waved this agreement through. It is now clear that it is becoming increasingly politically poisonous to be 'anti-internet'."
---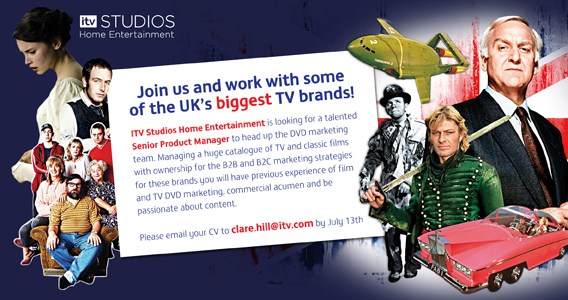 It's now a year, believe it or not, since the BVA launched its More Than A Support Act report, which highlighted the important contribution of our industry to film and television production, illustrating why piracy threatened the future of filmmaking in the UK (see here and here). Well, 12 months on and the BVA has issued a new, updated version now entitled Ready To Face The Future. The report states that video sales (taking in DVD, Blu-ray and digital formats) are the biggest source of revenue for homegrown film and TV production. And even in a rapidly evolving business, video revenue is still crucial – with disc sales accounting for almost 90 per cent of consumer spending. It uses new data from Kantar Worldpanel as well as new case studies looking at films such as Screwed (Lionsgate), Shank (Revolver), Sherlock Holmes (Warner), The Inbetweeners Movie (4DVD) and Paul and Senna (both Universal). The BVA's Lavinia Carey said: "The audiovisual industry is experiencing rapid and dynamic change as a result of digital technologies that create huge opportunities and challenges to a complex creative sector, which is shown in our report to be heavily reliant on video entertainment to generate returns on investment in film and television production. It is vital, therefore, that additional uncertainty is not introduced into the sector by simplistic copyright policy changes or hesitancy in enforcing copyright law while our industry evolves, offering more innovative digital services alongside the ever-popular DVD and Blu-ray Disc while maintaining the quality in video entertainment that is so widely enjoyed by British audiences."
Commenting on the case studies used in the report, Universal president Eddie Cunningham said: "As the BVA's report shows, video continues to be a critical part of the film industry's ecosystem and a significant driver of revenue. Working Title's Paul and Senna are two great examples of British filmmaking at its best, and the revenue generated from video – more than 60% coming from home entertainment on these titles – is hugely important in helping British producers like Working Title re-invest back into production and continue to create great films." 4DVD'S David Root said: "Channel 4 understands its audience and it was because of our confidence of a healthy DVD income from the previous success of the Inbetweeners TV series on DVD that Channel 4 could budget to see a return on its investment and was able to fund the making of The Inbetweeners Movie. Without this millions of Inbetweeners fans might not have been able to enjoy their exploits on the big screen." The report is available at the BVA's website, see here.
The Innkeepers we've mentioned earlier, is a title that's been heavily supported by the Film4 FrightFest organisation and it's been remarkable to see the flagship London event take another giant leap forwards this week. Weekend passes for the August bank holiday event sold out in record time, and all tickets bar those for individual films at the event at the Empire, Leicester Square, have now gone. And, of course, video-friendly fare makes up much of the material on show, with plenty of limited theatrical and DTV titles again being screened among e record near-50 titles on offer. FrightFest is also increasingly being used as the launchpad for DVD release - we've received a clutch of releases already this week, trumpeting the involvement of films such as EC: Genesis (eOne, September 3), Wrong Turn 4 (Fox, August 27) and Outpost II (Lionsgate, August 27) at the event. Greg Day, one of FrightFest's co-directors, said: "We're thrilled about the record sales of weekend and day passes and we anticipate record demand for individual tickets as well, when they go on sale on July 28. I think the festival's popularity reflects the growing demand for cinematic events that bring the filmmakers and distributors directly to their fans. It's an experience everyone can share. The buzz is addictive. Even die-hard film execs leave with a smile on their face. Once bitten...." For more on the ticket sales and the screening that accompanied them going on sale, read our screening correspondent Alex Kidd's column on our website.
---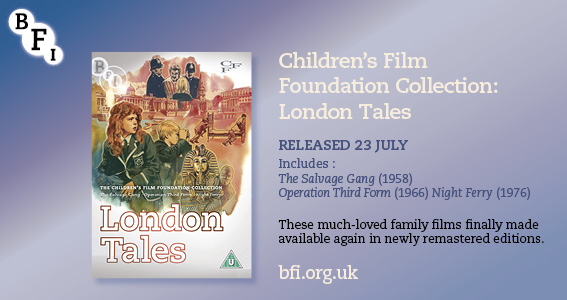 Thursday July 5 saw the launch of a new Channel 4 series, The Midnight Beast, and you can't have failed to have noticed some of the launch marketing for the series. Channel 4's launch activity for series is always impressive, but the promotion for The Midnight Beast, has been spectacular. The £1.5 million campaign included a three minute live ad – a Channel 4 first – and has set the programme up for a strong start. For the uninitiated, A Midnight Beast began life as a spoof comedy rap band, posting a parody of a Ke$ha song that turned into an Internet sensation. And now the band have been given their own series, a scripted comedy with music videos in the mix, following their ongoing rise to world domination. Pitched as somewhere between The Monkees and Skins, with a touch of Beastie Boys and Flight Of The Conchords thrown in for good measure, it will be released by 4DVD on August 13. The DVD launch will be accompanied by the band's first album. Given 4DVD's success with comedy such as Inbetweeners and reality shows such as The Only Way Is Essex, it understands both the title's prospects and how best to reach the potential audience. 4DVD'S Jess Scott said: "We have high hopes for this release - it's really exciting to be working closely with the band on a project which already has such a cult following."
Also on Thursday, The Raygun attended a first screening and launch for The Bruce Lacey Experience, a documentary about the seminal counter-culture figure made by Turner Prize winner Jeremy Deller and filmmaker Nick Abrahams. The film forms part of The Lacey Rituals, a DVD compilation featuring Lacey's work due from the BFI on July 23. Rising to prominence in the 60s, he starred in Help! and has worked with artists, musicians and more over the years. The film effectively reintroduces Lacey to a new generation and ties in with an exhibition at the Camden Arts Centre starting on July 7. The Q&A afterwards (or rather A, as there were only a few questions asked) was one of the best we've attended for some time too, Lacey is hilarious and a real character. The BFI's Phil Roberts said: "The Lacey Rituals DVD (Out 23 July) is a mammoth two-disc, six-hour retrospective of Bruce Lacey's 60-year film and art career. It ranges from his rare, restored early films, the Oscar-winning 1960 short The Running, Jumping, Standing Still Film (directed by Peter Sellers and Richard Lester) through to Nick Abrahams and Turner prize-winner Jeremy Deller's brand new documentary. Lacey was a legendary figure on London scene during the 1960s, and this DVD and Southbank season will bring his amazing work back into the public eye."
With the Olympics on their way, what better time for Arrow to be releasing a documentary about one of the pivotal events at the modern games. Salute, due on DVD on July 30 a few weeks after a platform theatrical release, looks at the story behind athletes Tommie Smith and John Carlos raising clenched fists and giving the Black Power salute, symbolising the civil rights struggle. It further focuses on the silver medalist on the podium, white Australian athlete Peter Norman. It's a powerful and moving documentary. To mark its release Smith is jetting in to the UK for a premiere and Q&A next week, and has a hectic schedule of interviews promoting the film. Arrow's Jon Sadler said: "We are really excited to be bringing this gripping, timely and relevant documentary feature to cinemas and soon afterwards to all home entertainment platforms. The film echoes other great docs such as Fire In Babylon and One Day in September insofar as it is more about politics and social issue than the actual sport. We are also privileged to have Dr Tommie Smith in the UK for press and a premiere and have an incredible PR campaign unfolding, which we are supporting with a heavy weight press advertising campaign, screening programmes and grass roots activity."
---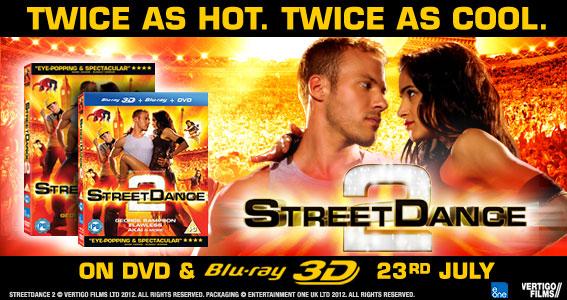 Another cracking documentary arrives a week later, with Dogwoof's release of Revenge Of The Electric Car, due on August 6, again after only a few weeks after a high profile theatrical release. It looks at the race to develop an alternative automobile and is a fascinating look at the future of driving. Narrated by Tim Robbins, it features, among others, Danny DeVito. The actor, currently appearing on stage in London, has already completed interviews to support the release, with more due to follow. Dogwoof's Terry Stevens said: "We're really happy to be able to bring Revenge of the Electric Car to DVD just two weeks after it hits cinemas. With Tim Robbins, Danny DeVito and Arnold Schwarzenegger all contributing we're expecting plenty of attention and are keen to open it up to the biggest possible audience as soon as possible."
An interesting package has landed on our doorstep… Following the arrival of some cider recently (from Paramount, promoting Young Adult), this time round we received a bottle of rosé from Showbox. It came in a package that included all the necessary cards to play a game of truth or dare, presumably using the bottle for spinning once you've drunk it. This was promoting the Cine Britannia imprint's August 6 theatrical and August 27 DVD and Blu-ray bow. The film is a homegrown shocker that's part Skins and part something a lot nastier. As the company's Steve Rivers said: ""Our new British label Cine-Britannia continues to strengthen with the addition of Truth or Dare to its range, which will get a small theatrical platform and has healthy retail and online support. We're very excited for the future of this brand and its releases."
MyMovies has inked a major deal with video platform Dailymotion, the 29th most visited website in the world, that will see some 22,000 videos created by the former being uploaded on to the Dailymotion website. It will include MyMovies content taking in trailers, clips, junket interviews and red carpet footage. MyMovies md Monica Chadha said: "The partnership with Dailymotion is the perfect fit – they have the platform and eyeballs and we have the content needed to satisfy consumer appetite. This mutually beneficial arrangement will widen the reach of our video and give Dailymotion more tools for executing advertising strategies." Dailymotion vp of international content Daniel Adams said: "Dailymotion is committed to partnering with creators of original content and providing a means of distributing that content to the widest global audience possible. We provide a wealth of video content tailored to localised audiences around the world. Our deal with MyMovies will bring an array of top quality short-form video content, from the latest interviews with celebrities to movie news and game previews, all delivered at the optimum level across multiple platforms."
---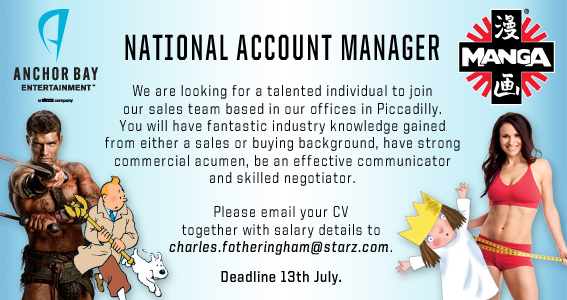 Some recruitment news now and it's good to see our old pal Chris Warrington, an industry stalwart most recently at Icon and with a CV that includes lengthy stints at Fox and Tartan, returning to the fray. He has been appointed head of marketing at agency Organic Marketing. Warrington said: "Organic has seen impressive growth over the last 18 months with the PR side of the business now setting the industry standard in film and entertainment PR campaigns. I am excited to join Organic at this time and develop their marketing offering to the same level. At a time when rights owners are reviewing how best to extract value from their distribution models, Organic and its multi-faceted parent company, Target Media Communications Group are in the perfect position to offer them unmatched through the line marketing campaigns that ensure the widest possible awareness and engagement." The company has also upped Caragh Cook to the role of head of publicity, reporting to deputy md Emma McCorkell. She said: "It has been an incredible 18 months at Organic and I am extremely proud to be a part of the company's rapid growth. It is a privilege to work with Emma as we continue to develop the business, and I could not be happier to be heading up such fantastic team of talented, enthusiastic and immensely hardworking publicists."
His name is one of the most instantly recognisable in our industry, but this week the BBFC has announced that its president Sir Quentin Thomas is set to retire after 10 years in the post. A new president isd now being sought and the post has been advertised. BBFC director David Cooke said: "I am very sorry that we have been unable to persuade Sir Quentin to stay on. His ten years as President have seen the BBFC's Classification Guidelines, based on wide public consultation, achieve high levels of public and industry trust. He has also overseen improved efficiency and speed of decisions, innovative new services for video-on-demand, and the provision of rich and helpful content information to the public. On behalf of all the staff at the BBFC I want to thank him and wish him well for the future." Thomas himself said: "It has been a great privilege and pleasure to serve as President. The Board has a great team under the effective leadership of its Director David Cooke. There is an enthusiastic staff with an unrivalled knowledge of film and of the regulatory issues; and I have been fortunate in my colleagues in the Presidential team and in the support of the Council of Management under Graham Lee and his predecessor Ewart Needham. When I was appointed Ali G said it was the best job in the world as you got to watch p*rn all day. He was wrong about the p*rn but right that it is a great job, with ample opportunity to sample the range, depth and diversity of film. I hope and believe the public and the industry appreciate the work the Board has done, now for some 100 years. It is important we retain their confidence as film continues to explore the full range of human experience, inevitably pushing at the boundaries as it does so."
Never let it be said that industry veteran Nick Gibbs-McNeil and his kids don't live the life, all in the name of research for their kidzcoolit.com website. Their most recent encounter, at this week's premiere of Paramount's Katy Perry 3D film, saw young Con not only meeting the songstress, but also getting a snog off the former Mrs Russell Brand too. And that gesture meant his picture ended up in newspapers and magazines not just in the UK, but around the world. You can see it here. It's also worth noting that he's previously met her former hubbie Russell Brand. Rumours the Gibbs-McNeil clan are somehow involved in the break-up are as yet unconfirmed…
---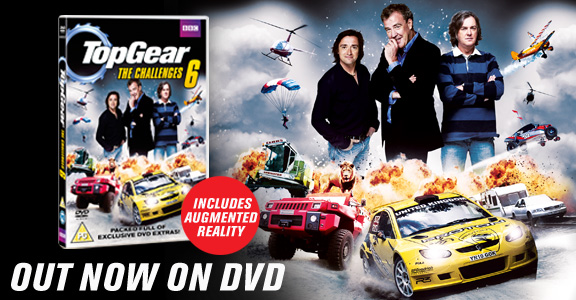 QUOTE OF THE WEEK
"Congrats to Ted Sarandos, and his amazing content licensing team. Netflix monthly viewing exceeded 1 billion hours for the first time ever in June. When House of Cards and Arrested Development debut, we'll blow these records away. Keep going, Ted, we need even more."
Netflix ceo Reed Hastings makes a surprise announcement via Facebook
It was a slow week for new releases and revenue at the UK box office, with the thought that England might get into the Euro 2012 final meaning most distributors avoided it. Irish, Northern Irish and Scottish punters got to see Ice Age 4: Continental Drift ahead of the rest of the UK, and the £853,226 they spent was enough to help it to number one at UK cinemas. The other new entries were Friends With Kids (£357,520) and Killer Joe (£208,553).
Seconds out, round one! A few weeks ago we were talking about Raging Bull 2, arguably the most delayed sequel ever. This week MGM, the studio that made the first film, has sucker punched the new film's producers by slapping them with a lawsuit, calling for a halt to filming claiming they own the rights to the film… Expect this one to go a full 15 rounds and end with the judges' decision…
August 1 2014. That's the release date that's been set for Marvel's next big franchise, Guardians Of The Galaxy, as mooted here (and all over the Internet) recently. Before that, there'll be Iron Man 3 and sequels for both Thor and Captain America. Expect another Avengers film too…
Fans of potty-mouthed Kenny Powers rejoice… For the crude, rude and bad boy of baseball, as played by Danny McBride, is et to return for a fourth season. HBO has confirmed that it has been commissioned another eight episodes of the series. It airs on FX and is released over here by HBO's UK arm…
The Inbetweeners Movie was one of last year's biggest theatrical hits and now expect another flurry of Inbetweeners based activity. MTV is working in a US version of the programme, in collaboration with its creators Damon Beesley and Iain Morris. Now expect a debut US feature film from the duo. The untitled project is set to be given the go-ahead at Paramount and follows four boys on a road trip in America. Sounds familiar? Well, it is inspired by their hit show, but will feature new characters…
SITE OF THE WEEK
We've been following the excellent tweeting of Rise And Fall Of A White Collar Hooligan producer Jonathan Sothcott, its cast, friends and assorted associates, relentlessly promoting the film… Follow us on www.twitter.com/theraygun…
And another Total Recall outing…
Be afraid. Be very afraid.
Tom Cruise takes his mind off his marital woes in this Jack Reacher trailer…