Follow us!

 

                     Share this!

             
For more information and to register for the conference, check out our 
website
. 
Confirmed Alternatives Conference 2017
Keynote Speakers 
Friday Night Dinner and Opening
Local Welcome Speakers TBA
Brenda Vezina
 

Brenda Vezina: Creating Trauma-Informed Healing Communities

 

The Six Principles of a Trauma Informed Approach include examples of safety, trustworthiness, empowerment, collaboration and peer support. This keynote will explore the data to connect the audience to the prevalence of trauma, the signs, and the dedication as a healing community to resist causing any further harm. The presentation will include day-to-day steps that help build trauma-informed communities and celebrate all efforts in raising our collective aptitudes.

 

Brenda Vezina is director of the Central MA Recovery Learning Community, where she focuses on relationships that support a person's recovery from trauma. Her expertise is in building trauma-informed practices in organizations using the research of the Adverse Childhood Experiences Study (ACEs). She is executive producer of the documentary, What Happened to You?, that speaks to the causes and effects of childhood trauma and their relationship to public health. Brenda shares her own recovery story, and has been published in the blog, You Call Me Crazy. I Call Myself a "9". 



Cathy Cave: 

Peer Support and Cultural Attunement

 

This keynote will link the human qualities of caring, compassion, and empathy to cultural attunement, defined here as "action taken to understand and adapt to another's values, priorities, and approaches to connection to create relational alignment." Participants will learn about how the values of peer support - connection, caring, choice, mutuality, empathy, and compassion - create cultural attunement.

 

Cathy Cave, founding partner, Inspired Vision, LLC; co-director, SAMHSA's Program to Achieve Wellness. Cathy provides technical assistance on trauma, cultural competence, wellness, and peer support through the National Center on Domestic Violence, Trauma & Mental Health, The Mental Health Empowerment Project, governmental agencies and advisory bodies, coalitions, and human service organizations throughout the country. Formerly the director for cultural competence in New York, she uses her survivor, family, community, provider, and administrative perspectives to facilitate organizational change at local, state, and national levels. 



 

Cathy Cave
Darby Penney

 

Darby Penney: 

The Lives They Left Behind 




This keynote presentation will discuss the 'Suitcases in the Attic' project. Using contents of abandoned suitcases from a state hospital attic, this presentation depicts the lives of many people in all their complexity and individuality. The letters, diaries, photographs, and personal mementos speak to aspirations and accomplishments, and to loss and isolation. The keynote will serve as a frame for many other conversations as the suitcase owners' experiences are still quite relevant today. For more information on the exhibit, visit:

http://www.suitcaseexhibit.org

 

Darby is a long-time activist in the psychiatric survivors' movement. She has had great impact serving in multiple positions including a decade in the role of Director of Recipient Affairs in New York. She is a Senior Research Associate at Advocates for Human Potential, Inc. (AHP) in New York State, working to demonstrate the value of Intentional Peer Support. She has co-authored numerous articles and books, including Engaging Women in Trauma-Informed Peer Support: A Guidebook, and The Lives They Left Behind: Suitcases from a State Hospital Attic. 



Erin Levesque: Culture, Community, and Healing

 

This presentation will discuss the value of having a connection to culture and heritage. This is a story of a Native Alaskan woman who lost connection with her cultural heritage. She will talk about the emotional impact of not being allowed access to her native language or traditional practices. Come learn about the healing power of community and the powerful process of reclaiming one's full cultural identity.

 

Erin is a Unangan woman (Alaskan native) born into a cultural vacuum. Using the wisdom gained from some of her most difficult experiences, Erin offers support throughout the community. As a lesbian and mother of four racially mixed children living in a small town, as well as a member of an indigenous group, she has become passionate about all the intersections of race, poverty, power, trauma, and emotional distress. She is part of the Western Massachusetts Recovery Learning Community's leadership team.



 

Erin Levesque
Sunday Morning Youth Panel

Emily Sheera Cutler
will highlight the importance of self-acceptance and neuro
divergent pride. She will talk about her journey of learning to accept and embrace herself as an Autistic person, a queer person, and trauma survivor.
Emily is a survivor, a neurodivergent woman, and a consultant organizer for Alternatives 2017. In addition to working at the National Empowerment Center, Emily is an editor for the web magazine Mad In America.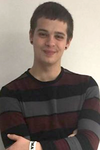 Danny Kochanowski
will offer a valuable discussion on creating more room for extreme emotions and experiences in clinical settings. As someone who has been diagnosed with a mental health condition and has been a peer advocate, he will discuss the importance of addressing extreme emotions such as sorrow, anger, and guilt with curiosity, compassion and kindness.
Danny is a former Active Minds President and Community Bridger at the Western Mass Recovery Learning Community. He uses his own mental distress and interactions with those in locked psychiatric units as motivators to envision a world where people facing challenges are not stripped of self-autonomy, and have immediate access to resources that lead to a more fulfilling life.

Angela Y. Law will talk about cultural barriers and mental health. She will share her history with mental illness and statistics on health in the Asian American community and LGBTQ community, as  her identity encompasses both. She is passionate about the need for more compassion, understanding, and research to benefit Asian Americans and other communities of color.
Angela is a youth writer, educator, and activist who hopes to find healing in herself and others through narrative. She is a guest blogger for TEAM: Together Empowering Asian Minds, a Boston nonprofit promoting mental health awareness. Angela uses her own narrative on surviving depression, anxiety, and trauma to inspire others.
Kimberly Marquez will share a story of being a second-generation trauma survivor who by chance found herself in a WRAP group run by someone who, like Kimberly, was both young and Latina. This experience showed her the power of peer support and meeting others who were "like her" both in age and ethnicity. Hear how Kimberly uses her voice to reach, engage, speak and provide hope to other youth. 
Kimberly is a student and peer specialist program trainer in California. She is the youngest person to become an Advanced Level WRAP facilitator in the world and co-authored the Youth WRAP book with Mary Ellen Copeland. Kim's efforts and strong advocacy work were recognized by Alameda County with the Transition Age Youth Leadership Award. She serves as the youth cultural diversity representative for Doors to Wellbeing's National Youth Advisory Council.

Ryan Tempesco
will talk about being an openly transgender young male who also is confronted with mental health challenges. In denying who he was, Ryan faced overwhelming stress, anxiety, depression and fear. He hopes by sharing his story, he can support others who find their spirit threatened by secrets they can't afford to maintain. Through speaking out on behalf of the trans community and for anyone who is forced to "keep secrets," Ryan believes people will come to understand positive mental health is dependent on living one's truth.
Ryan is an openly transgender male advocate for the Mental Health and LGBTQ+ Community. He is invested in raising awareness to eliminate discrimination within both communities. Ryan is a youth trailblazer for VOCAL, Youth MOVE VA, a local peer run wellness center, and Doors to Wellbeing's National Youth Advisory Council as a LGBTQ+ Representative. He works as a Certified Peer Specialist and Peer Bridger for Chesapeake Integrated Behavioral Healthcare.

Jonathan Gibbs
will talk about his experiences dealing with bipolar disorder and recovery from drug and alcohol abuse as a teenager. This story will highlight ways to prevent and recover from mental health issues and to be able to use these challenges to do positive work in the community to provide hope for young people.
Jonathan provides significant organizational skills and strategies for youth. Working with all age groups from elementary to high school and those bound for college, he is certified in Advanced Youth Development and has nine years experience educating and working with people in the mental health field. Jonathan seeks common ground and searches for self-improvement and ways to enhance any team with whom he works.
Lynnae Brown

 

Lynnae Brown: The Role of Forensic Peer Workers in Recovery-Oriented Services

 

This keynote will discuss racial identity and intentional disclosure in forensic peer support, using personal narrative in powerful ways with clear goals in mind such as: 1) Working with the criminal justice system to introduce trauma-informed ideas; 2) Reframing the incarceration experience as an asset; 3) Inspiring folks in jail/prison that life recovery is possible to reduce recidivism. Attendees will learn how personal story is a powerful way to move people.

 

Lynnae is Director of Howie The Harp (HTH) Advocacy Center, a peer-run program in New York City. While at HTH she spearheaded the standardization of the award-winning comprehensive peer training program which led to the program's replication in the Netherlands. Her ideas about effective employee development were included in the book A Happy Healthy Workplace by Beth Kanter. She was appointed by Mayor DeBlasio to serve on the Mental Hygiene Advisory Board in New York City. Lynnae loves presenting about the importance of peer workers in recovery-oriented services. 



Shain Neumeier: LGBTQIA, Autism and Intersectionality 

 

The histories and experiences of the neurodiversity and LGBTQIAP+ communities are intertwined for a number of reasons ranging from gender and sexual identities to the ongoing experiences of trauma. Respect for the identities and recognition of the unique support needs of neurodivergent LGBTQIAP+ people has only recently come into focus. This presentation will discuss both these developments as well as the ongoing challenges facing people belonging to both communities.

 

Shain a talented writer, visionary, scholar, and activist, is a member of the Massachusetts, Oregon, and New York bars and has tremendous passion and commitment to mental health recovery. A graduate of Smith College, he co-founded the Asexual Communication and Education Club, and then attended Suffolk University Law School. Shain has worked for the New Hampshire Disabilities Rights Center, the Massachusetts Mental Health Legal Advisors Committee, the Massachusetts Disability Law Center, and the Community Alliance for the Ethical Treatment of Youth. 

 

Shain Neumeier
For more information and to register for the conference, check out our 
website
.