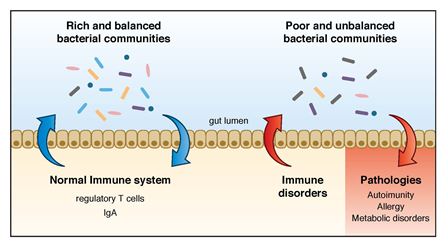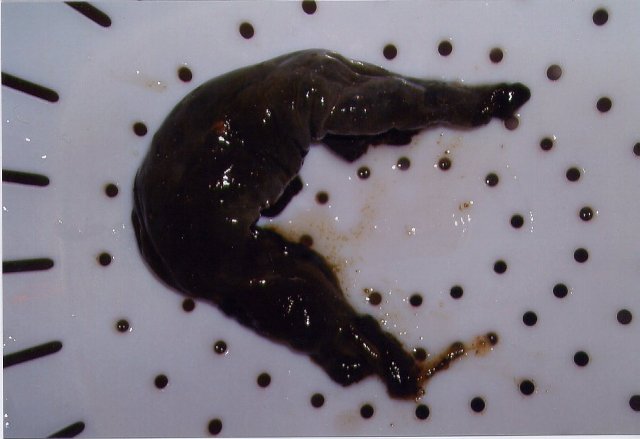 Top Right Photo Shows a Diagram of Leaky Gut Syndrome Which is a Cause of Numerous Illnesses Including

Allergies,

Autism, Schizophrenia, Bipolar Illness, ADD, ADHD
The health problems discussed in this alert, including allergies, can be minimized by making dietary changes discussed in the book
Gut dysbiosis
("leaky gut syndrome") and having your bowel clogged wi

th
th

ick mucoid plaque
are
two serious health problems that often go togethe

r
.
M

any of you have both problems and don't even realize it, but neither is difficult to solve, and you can be your own doctor with the info I'm providing here! You don't need to spend a lot of money to address either problem!

The purpose of this e-alert is to help you heal yourself of BOTH problems! By doing so, you will have a

vastly improved energy level,

and your immune system will be

MUCH stronge

r

!
Do you suffer from allergies and sinus congestion in the spring when pollen fills the air? Do you have food allergies also? Is your immunity low? Do you tend to have frequent colds, flus, inner ear infections, bronchitis, pneumonia, etc? Do you experience chronic fatigue?

If you do, you are far more in jeopardy of developing full blown Morgellon's disease from breathing the weaponized parasites that all of us have been breathing in, and you will need to take some specific actions that I will

make simple

in this alert in order to properly protect yourself and to turn your health around!
By taking these simple steps, you will have a vastly increased energy level, and even despite the massive biological assault we're all undergoing from chemtrails, you will experience a huge improvement in your health!
If you can follow a recipe while cooking, you can easily follow my simple instructions here and the effort will be VERY worthwhile!

GUT DYSBIOSIS- LEAKY GUT SYNDROME-
WHAT IT IS- HOW TO CURE YOURSELF:
All of us inherit the gut flora of both parents, but mostly that of our mother from passing through the birth canal

.

In my case, I was born behind the 8 ball. I inherited an overgrowth of the opportunistic yeast candida albicans from my mother, and it seriously compromised my immunity from birth.
I almost died from pneuomonia as a newborn, and suffered from frequent colds, flus, bronchitis, and inner ear infections while growing up which caused me to miss a lot of school.
I was forced out of college by schizophrenia which was directly tied to gut dysbiosis. After four years locked up in mental hospitals where they almost killed me, I was able to recover by smuggling in dietary supplements prescribed on a basis of lab work which I had to take secretly. You can read the story of my orthomolecular recove here.
I didn't learn the reason for these allergies and immune system problems until a few years ago when I finally healed and sealed my leaky gut and also jettisoned the thick mucoid plaque that was hampering my immunity by blocking me from properly absorbing nutrients from my food and from the supplements I was using. Since learning this I don't need nearly as many supplements as I used to and can do a lot more with food.

Candida, an opportunistic yeast, creates a maladaptive chemical factory in your gut by crowding out all the healthy bacteria that we need for proper digestive health including sacromycees boulardii, lactobacillus, and others.
Candida has microscopic hooks that tear holes in the walls of the small intestine allowing undigested food particles, some of which are neurotoxic, to escape into the blood and brain!
Dr. Natasha Campbell McBride, MD cured her son of autism by healing and sealing his leaky gut.

I

n the process, she figured out a solution for several serious health problems including autism, schizophrenia, bipolar illness, ADD, ADHD, and Allergies! Read her book Gut & Psychology Syndrome, and see this lecture of hers
Candida is fed by sugar and fast acting carbs such as rice, pasta, and potatoes. Getting it into balance requires minimizing intake of these foods, and also watching intake of proteins that break down into glucose.
Homemade bone broth
made from bones from grass fed animals that have never been fed gmo feed or injected with antibiotics provides us with all the mineral our body needs and enables us to manufacture all the amino acids our bodies are deficient in.
I also make homemade saurkraut and kimchi, fermented foods that also help heal and seal a leaky gut. You can learn to make these foods by joining your local chapter of the
Weston A. Price Foundation.
Bone broth helps to heal and seal a leaky gut. So does taking sulfur, and so does the probiotic Ultra Defense made by Garden of Life which contains Sacromycees Boulardii, the most important good bacteria that helps to seal a leaky gut.
JETTISON THE

THICK MUCOID PLAQUE

THAT

BLOCKS PROPER NUTRIENT ABSORPTION IN YOUR SMALL INTESTINE

&

INCREASE YOUR ENERGY LEVEL BY 70% ALONG WITH YOUR IMMUNITY

!! PROTECT YOUR NATURAL BIOLOGY FROM BEING TURNED SYNTHETIC BY THE WEAPONIZED PARASITES WE'RE INHALING FROM CHEMTRAILS!!
Healing and sealing your leaky gut, and detoxing your bowel to flush out the tenacious rubbery concrete like mucoid plaque that has been building up on the walls of your small intestine for your whole life, blocking the proper absorption of nutrients from the food you eat, and the supplements you take is imperative if you want to have a strong immune system!
It is imperative if you want to keep your natural biology from being hijacked and turned synthetic by the weaponized parasites being sprayed on us by chemtrails.
When I jettisoned my mucoid plaque a few years ago,

I couldn't believe what came out of me

! It was the most foul smelling feces that ever exited my body, and

I was very glad to be rid of it because my energy level increased by 70%

! I went on to detox all my other organs of elimination: liver/gallbladder, kidneys, and blood. Every change of seasons I do one quarter of this over again to maintain the health of my internal organs.