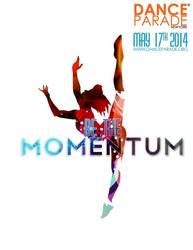 It is no surprise that one of New York City's premiere participatory events would choose such an exciting theme for its much anticipated 8th season. After reviewing hundreds of nominees, our selection committee made it's first choice.
This year's theme, 'Be The Momentum', is a call to action, an invitation to dance. We are planning on reaching out to as many new dance groups and styles this year, while further cultivating the vast variety of culture and talent that have appeared in the parade before to make this coming year our biggest and boldest yet! For seven years, we have showcased over one hundred different dance groups and styles from all over the world and we are just getting warmed up. As an added bonus this year, The 8th Annual Dance Parade and Festival will be broadcast live on television for the very first time ever! Won't you join the celebration this year and 'be the momentum'?
Introducing Our First 2014 Grand Marshal : Jawole Willa Jo Zollar!
From Kansas City, Missouri, Jawole Willa Jo Zollar trained with Joseph Stevenson, a student of the legendary Katherine Dunham. After earning her B.A. in dance from the University of Missouri at Kansas City, she received her M.F.A. in dance from Florida State University. In 1980 Jawole moved to New York City to study with Dianne McIntyre at Sounds in Motion. Jawole developed a unique approach to enable artists to strengthen effective involvement in cultural organizing and civic engagement, which evolved into UBW's acclaimed Summer Leadership Institute. She serves as director of the Institute, founding artistic director of UBW and currently holds the position of the Nancy Smith Fichter Professor of Dance and Robert O. Lawton Distinguished Professor at Florida State University.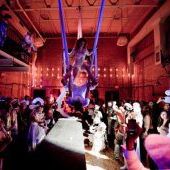 Gratitude*NYC is back again for the 4th year and bigger and even better than ever. RSVP, invite your friends and PARTICIPATE!
Gratitude*NYC is dedicated to creating exceptional events which uplift and transform participants and provide a livelihood for cutting edge artists and performers in the New York City area.
Dance Parade has been a marquis beneficiary of the party for the past two years and we definitely want to show our own style of gratitude by supporting such a fantastic NYC event.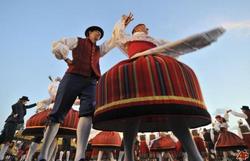 Quite a departure from our two previous Genre Buzz entries for House Dancing and Voguing, we travel across The Baltic Sea to Estonia, whose neighboring countries include Russia, Latvia and Finland, for our next dance style highlight! For the very first time, an Estonian folk dancing group will appear in our parade in May and we are exciting to showcase their traditional social dance style!
Read more...
Throughout the year, Dance Parade's Community Engagement Programs provide dance to under-resourced communities in all five boroughs. This year participants from these programs join Dance Parade on Live TV after doing our Family Fitness Winter Tour, Cultural Residencies and Ageless Action at Senior Centers.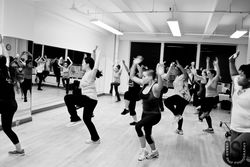 Adina Love
is a teacher in our
Community Engagement Program
from a group that has participated in the parade for many years. Jamaican Dancehall Aerobics is a combination between Jamaican Dancehall, which classifies as a popular street dance in Jamaica, and the blood pumping power of fitness. She has been dancing since she was ten years old and has been teaching a dancehall choreography called Str8 Fram Yaad Dance (straight from yard) since 2009 and added aerobics to the formula in 2011. She is one of the first instructors to join the Community Engagement Program when it began in 2012.
Read the full interview...
How Do You Market and Develop a Dance Extravaganza for 10,000 of your closest friends?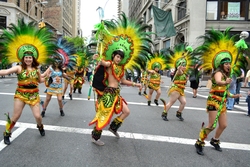 You can help 10,000 dancers make it to Broadway and make an entire city cheer!
We are on the lookout for Graphic Designers, Marketing, PR, Legal, Programming and Production Pros who love dance and diversity!
(photos by Richard Renda)
You Can Help Get Dance Parade on Live TV!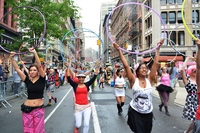 After producing Dance Parade and DanceFest for 7 years, thousands have come together to create the world's largest display of the diversity of dance.
We now have an offer to put Dance Parade on PBS but we have to raise the money for production costs.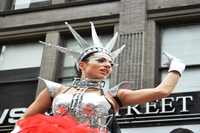 Dance Parade is a 501©3 non-profit organization—Please help to share the incredible energy and artistry of over 75 styles of dance on LIVE television Saturday May 17, 2014.
Click the button below to donate toward the cause
November 2013 Issue:

Click the button below to donate toward the cause
PHOTOS FROM THE 7TH ANNUAL DANCE PARADE & FESTIVAL!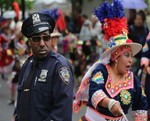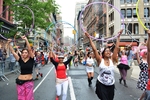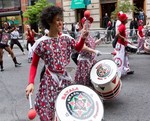 We appreciate our sponsors so much-- Click

to learn more about sponsorship opportunities and inquire about ad space on street banners

along parade route, booths at DanceFest or a

float

in the parade.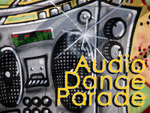 A very special podcast series from Dance Parade to you! Click image above to listen!