If you don't like us cluttering your inbox, sorry. Scroll down to unsubscribe.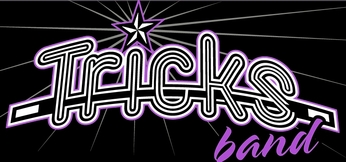 Final Tricks Weekend for 2017
Plus a handful of duo and trio shows in December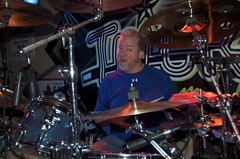 Steve's 60th birthday is Tuesday this week.
We're stretching the celebration into next weekend at AJ's in Dorr.
Steve says, "What a fun extended weekend at The Hotel. Hope everyone enjoyed themselves as much as I did. Playing all our favorite songs and having dancers really getting into it makes the place so alive and full of fun!
Thank you for all the birthday greetings, cards, balloons, and countless shots.
Hope to see you all again next weekend at AJ's for one last time this year."
---
• Dec 7, Thurs - Rick & Ozzy @ Village Inn, Holland
Krys is taking her dear ol' dad to Florida this week.
Time for a Rick & Ozzy acoustic show.
Dinner Hours / Family Friendly / All ages love pizza- 5:30 to 8:30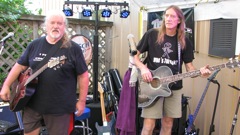 ---

Here's a few more guaranteed good times in December:
• Dec 16 - Krys, Rick, & Ozzy Trio @ Holiday Party
Tricks friends are invited to this Tricks Trio barn party.
An "Ugly Sweater" Christmas party. Eating, drinking, dancing!
Phelps Family Cabin, Fennville. Early hours, 7pm to 11pm - ish.
Potluck, BYO drinks. Reply for more details or RSVP.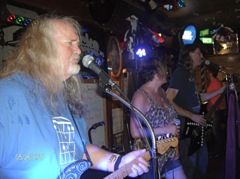 _______________________________
• Dec 22, Fri - Krys, Rick, & Ozzy @ Iron Bridge, Allegan
Again, early hours for you oldies. 6:30pm to 9:30.
Perfect for your after-work get-together before the long Christmas weekend.
Iron Bridge has great food. Very nice atmosphere. Love it!

_______________________________
• Dec 31, NYE - Krys, Rick, & Ozzy @ Lynx, Otsego
Early NYE Party, 6pm to 10pm
Dinner & Drink Specials for Couples
900 Lincoln Rd., Otsego
Call for reservations: (269) 694-5969
---
An add-on Tricks show
... before we hit the basement for winter break.
• Jan 6, Sat - Tricks @ American Legion, Holland
8pm to 12 midnight - non-members welcome, no problem
This will be Tricks Rocking in the New Year party.
10820 Paw Paw Dr., Holland, Mi

---
Thanks for your musical
friendship
,
Peace & Love,
Rick, Steve, Dave, Krystal, & Ozzy