New mechanical orange peel grab
Arrived loaded on our freshly painted truck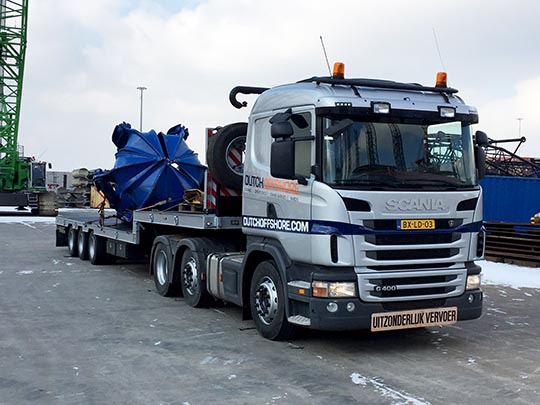 The grab is 2,3 m3 and is the first of a series of 3,5 and 5m3. In combination with our 300 ton heavy duty cycle crawler crane the grab is excellent for dredging and stone dumping.
Gulliver arrived @ ROG
Scaldis 4000 ton heavy lift vessel

We welcome the impressive Gulliver build by IHC to the ROG Terminal for final outfitting and commissioning. ROG (
www.rotterdamoffshore.com
), your partner for dockside and on-site services.
300 ton HD Crawler Crane
@Work in Amsterdam
Our 300 ton HD crane at work on USA terminal in Amsterdam, 45 ton line pull, 1000 HP and 42mm wire. The crane is for heavy duty cycle work, dredging, mechanical and hydraulic grab work, and also heavy lifting. Available for charter.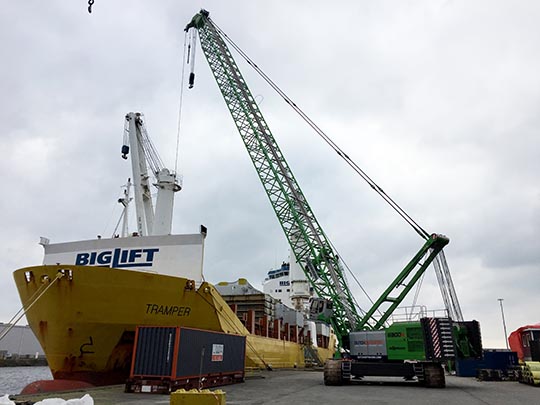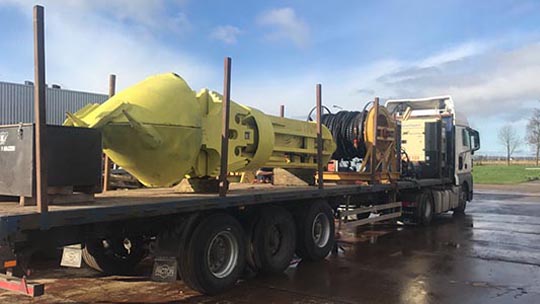 Hydraulic pile grab
24/7 service
We received an urgent call during the night and within a few hours a 16 ton pile grab with hydraulic powerpack and hoses are loaded and on its way to our client. Do you need cranes and special equipment like pile grabs, let us know!
Barges
76 and 60 meter barges
Dutch offshore also provides barges with crawler cranes, 4 point mooring and if needed accommodation.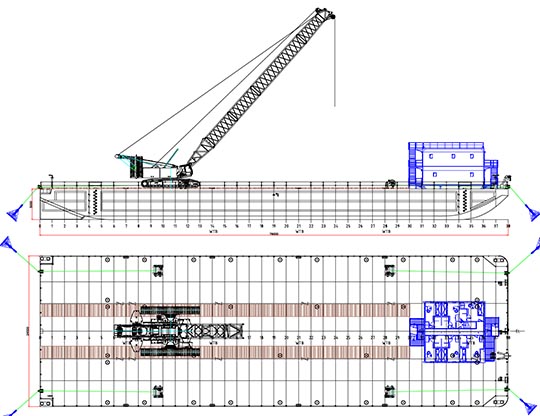 With kind regards,

Dutch Offshore

Ruijgoordweg 80

Westpoort 7070

1047 HM Amsterdam

The Netherlands

Phone

+31 20 74 00 527

Email

Website