OFFICIAL CHARTS MIDWEEK UPDATE
BABY DELIVERS AT BOX OFFICE
POST OFFICE PIRATE JAILED
A DOG'S LIFE FOR UNIVERSAL…
…AND STARFLEET STAFF RECRUITED
QUOTE OF THE WEEK
---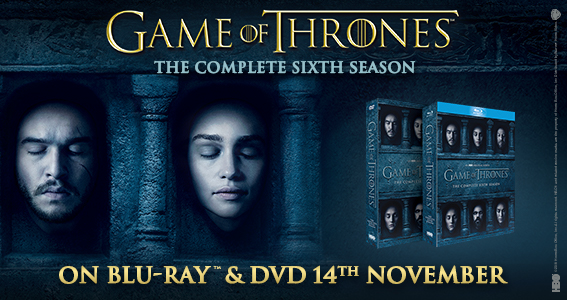 ---
If you can't read this newsletter or see the ads, please click here
It Was A Good Week For... FACT relaunching for a new age, as the X-Men's apocalypse arrives…
It Was A Bad Week For… The pirate Post Office manager, jailed for more than two years…
It may not have been planned, but the Apocalypse was launched in the week Donald Trump was elected president of the US. Not yer actual real-life end of the world with Trump and his cronies heralding the beginning of the end, rather the latest superhero film which saw the mutants facing a fictional apocalypse,… Yes, we are referring to X-Men: Apocalypse, released on Blu-ray and DVD the day before the US election. And timely as it was, unintentional or not, the title has gone on to perform admirably in its first few days on sale according to the Official Charts Company midweek bulletin. X-Men Apocalypse racked up sales of almost 100,000 units in its first few days on sale, showing that despite critical barbs and a million and one speculative features on websites, the public is yet to experience superhero fatigue. It will be Fox's second Marvel-related number one of the year if it remains in pole position when the full charts are unveiled on Sunday and also ushers in a busy period for the major, as Independence Day Resurgence joins the title in stores next week. Commenting on its week one success, the company's Christina Metzler said: "Following a strong digital performance, we're pleased to see momentum has continued into physical sales this week. We unleashed an apocalyptic marketing campaign including TV, digital, press & outdoor and have an exciting gifting campaign lined to put the X into X-mas!"
X-Men Apocalypse was ahead of the week's other big new release, eOne's Now You See Me 2, which was disappearing off the shelves faster than you can say abracadabra. The title was boosted by one of the finest new release stunts we've seen for some time, as TOWIE star Lydia Bright took part in an illusion, camouflaging herself in front of the London Eye for a photo shoot. The TV personality was painted by a special artist so she blended in with the background (you can see it here). It was the culmination of a campaign which has helped the film into its strong position; commenting on the title, the company's Ellie Davies said: "We are really pleased with the performance of Now You See Me 2 this week. With the themes of the film being illusion and sleight of hand, it seemed only fitting to launch it with some magic of our own. With some great PR courtesy of Instagram sensation Paperboyo and Towie's Lydia Bright, we've been making London Landmarks disappear as fast as DVDs and Blu-ray are vanishing from the shelf."
Sticking with the Official Charts Company's midweek bulletin, and a title featured here last week, Poldark, is a new entry in at number seven, with the sixteenth season of Family Guy a new entry in at number nine. Outside of the top 10, both Now You See Me films paired together are at 18, with Imperium at 21, Bones Season 11 at number 23 and Batman: Return Of The Caped Crusaders at number 36. Oh, and judging by the return of the likes of The Grinch and Elf to the higher reachers of the charts, the Christmas drafting season has started too…
---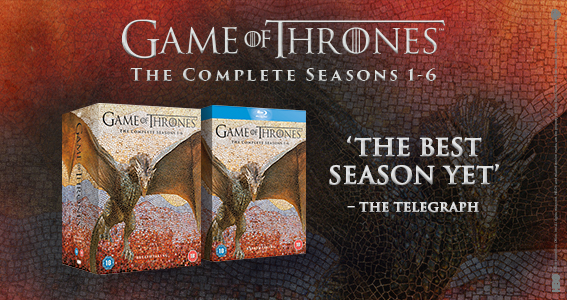 ---
Over to cinemas now, and it's interesting to note that in a summer dominated by big, effects friendly blockbusters, it's another franchise which has outdone them all – as Bridget Jones's Baby, the third film starring Renee Zellweger as the scatty singleton has now become the biggest box office earner of 2016 at UK cinemas. Its current haul – it had taken more than £47 million by the end of last weekend (up to November 6) and is still pulling in the numbers this week too. Universal has now announced the film is heading for a January home entertainment release, with the title slated for its physical bow at the end of the month (January 30 to be precise). Commenting on its success and release early in 2017, Universal's Poonam Chudasama said: "We are thrilled with the theatrical success of Bridget Jones' Baby, and are really happy to welcome everyone's favourite singleton back into our lives after her twelve year absence. We are looking forward to executing a creative and exciting marketing campaign to bring Bridget Jones's new arrival to Blu-ray and DVD in the New Year. Watch this space!"
To the Game Of Thrones Gallery in east London, a pop-up venue open until this Sunday (November 13) to mark the release of the sixth season of Game Of Thrones on DVD and Blu-ray on Monday November 14, where none other than Bran Stark himself, Isaac Hempstead Wright, in attendance to see the work created by professional artists and fans celebrating the world's most popular series. Of course, you should have seen our Game Of Thrones special by now – you can see it here – but here's Colin Smith from HBO, taken from the special on the release: "A franchise as big as Game Of Thrones presents many different demands, and we are always trying to outdo ourselves with how we present the product to consumers and maintain our phenomenal sales momentum. From retail exclusives with many key partners, to premiums – this year we have a special Amazon exclusive including a bronze bust of the Night's King – to our limited edition Steelbooks, we try and offer something for everyone. In addition we are constantly reviewing our catalogue and drafting strategy to ensure we are continuing to drive new customers."
To the RSA Vaults burrowed beneath the Strand, for the relaunch of a new look FACT, one primed for life after the MPA pulled its funding and went its separate ways from the anti-piracy organisation. Introducing the event, held on Wednesday morning ("we thought it would be a slow news day," joked director general Kieron Sharp, as the event launched within hours of Donald Trump becoming president elect), the organisation has, Sharp noted, "the opportunity to take FACT in a new and different direction, to build on the successes of the past, its reputation and good name". Sharp noted: "What we want to be able to do is keep supporting the film and TV industries, our remaining members, on top of that, offer [those services] to others within the IP industries." People had often said they wanted to work with FACT, but its strict remit prevented them, but now, with FACT operating as a company able to offer its services for money and as a profit-making company, the opportunity was there. "There's a strong brand, a strong name, it's an opportunity for us to thrive and grow, to provide a service for those that always had it as well as others."
FACT will, of course, still be working closely within our sector (eOne and Studiocanal are still working with the organisation, while Sky and the Premier League are still using its services) and its standing within the IP world was highlighted by the turnout at its relaunch. There representing the world of politics was John Whittingdale MP, who spoke and discussed his involvement with IP and copyright (much of which came from work in and around his Essex constituency, which, he said, had an "entrepreneurial spirit"). He said an organisation such as FACT, which is becoming a far more commercially driven operation, hiring out its anti-counterfeiting, copyright-based expertise and enforcement to a wider field beyond just TV and film industries, is needed to back up government work. "The truth is, while the government gives greater attention to copyright and more resources into enforcing copyright, it's a massive challenge, and there's never enough from government," he said. Later, in an official statement, FACT chairman, Mike Barley, said: "We are about to embark on a new and exciting chapter for FACT which offers great opportunities to intellectual property rights holders both in the UK and overseas. FACT is valued and trusted by industry, government and law enforcement and its history of success is testament to its expertise and experience."
---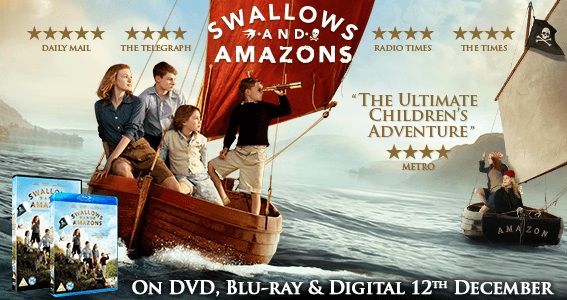 ---
The FACT relaunch, which includes its website (see below for more), came as Inner London Crown Court provided a stark reminder of the ongoing battle against piracy as Post Office manager Varinder Singh Saini was jailed for 25 months for running a pirate DVD operation from his home and the Post Office in Southwark Park Road, south east London. His wife Samiti must now undertake 50 hours of unpaid work for her part. Both had admitted to assorted offences relating to the scam, with Saini admitting offences relating to 7,000 discs. He imported them from China, then offered them for sale through ebay, sending them out through the Post Office after packaging them at the flat. Counterfeit Disney hologram sticks were also seized, titles ranged from Frozen through to Breaking Bad. Saini's wrongdoing was first uncovered by FACT officers, who worked with Southwark council trading standards officers on the investigation. Councillor Barrie Hargrove, Southwark Cabinet Member for Communities and Safety said: "The considerable jail sentence should serve as a stark reminder of just how seriously DVD piracy is taken. Mr Saini thought he could make easy money from duping thousands of customers into buying dodgy DVDs whilst at the same time depriving legitimate businesses of their trade. I am pleased that thanks to the investigative skills of our trading standards team the business was halted and any profits he made are likely be confiscated."
In case you hadn't noticed, Tuesday was election day in the US and props must go to Sony Pictures Home Entertainment for its smart piece of marketing on the day. For as Americans went to the polls to decide between Trump and Clinton, Democrat and Republican, the studio sent out its own verdict on who best to put a cross next too. Using the hashtag #votefrank, its smart PR people sent out a copy of the first four series of House Of Cards, as well as a mock polling card and a pack of House Of Cards themed playing cards (there have been 52 episodes of the series across the four separate outings – the same number as a pack of cards). The collected 1-4 and the standalone fourth season of the Kevin Spacey starrer, which sees him playing vile politician Frank Underwood, has just been released (although it must be noted, its writers would probably have found some of recent real-life goings on in US politic too far-fetched for fiction). It comes as SPHE enjoys something of a purple patch for its TV fare, with November 14 seeing the release of both Better Call Saul, and our current favourite family viewing at home, The Goldbergs. Commenting on its electioneering, SPHE's head of PR and promotions John Biggin said: "52 episodes and 52 cards in a deck was too good an opportunity to miss. We challenged the amazingly creative readers of Little White Lies magazine to produce 52 original designs that capture iconic moments from across all four seasons – and the results are incredible. We then played a great hand by sending decks to key influencers, encouraging them to make the right choice on election day and #VoteFrank." You can see more via our Twitter account here.
Back to Universal, as next week sees the studio bringing out one of the year's most successful, and finest animated outings, The Secret Life Of Pets to physical formats. The release has strong marketing behind it, including a "petmiere" – a pet-friendly premiere for the uninitiated – in the West End of London. Commenting on the release, Universal's Lucia Magadan said: "We've been thrilled to the early response to our Secret Life of Pets marketing campaign, which has truly confirmed that the UK is a nation of animal-lovers – we've had thousands of photos of people sending in images of their pets to feature in an ad in the Sun on the day of our DVD and Blu-ray release on Monday, we've got celebrities (and their dogs) coming along to our special screening programme at the Prince Charles Cinema and taking part in our Twitter party, we have fantastic set-up from our retail partners and with a free sticker sheet, three Mini-movies and a digital download in-pack, we believe that The Secret Life of Pets is going to be the purr-fect DVD or Blu-ray purchase this Q4." We'll have an on the spot report from the petmiere on next week's newsletter…
And finally from Universal, as part of its ongoing deal with Paramount, this week has seen the launch of a major promotional initiative to support the release of Star Trek Beyond. It sees Universal teaming up with Manpower to launch a recruitment event to find Trekkers willing to sign up to be considered for Starfleet training. A temporary Starfleet Outpost has been set up in Liverpool Street, London, and on Friday November 18 would-be recruits will take a test (after having registered online), the winner getting their own costume and a trip to Paramount's studio lot in California. The test has been devised by Empire Online editor (and keen Trekker) James Dyer. Manpower UK's Krissie Davies said: "We are delighted to be working with Starfleet HQ to recruit the honorary role of Vice Admiral of Yorktown. We work with many different businesses across varying sectors, but it is the first time we have partnered with an intergalactic organisation! Manpower is proud of the full spectrum of workforce solutions we offer our clients to address the complex recruitment challenges that exist today. This includes our ability to identify and place the best talent within organisations. Our project with Starfleet HQ will be no exception - we've set a challenging interview process for the Vice Admiral of Yorktown and are looking forward to seeing the result." More on the release – the title is due on digital on November 14 and on physical formats a week later – next week.
---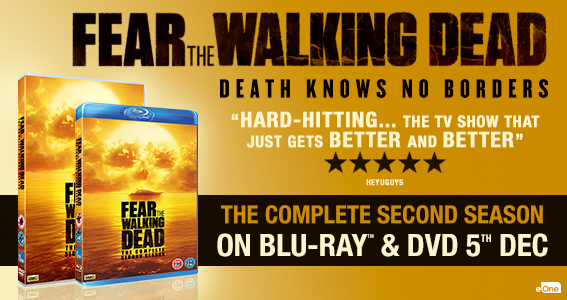 ---
Meanwhile there's still plenty more to come in Q4 too – after its success with Now You See Me 2, eOne is gearing itself up for the big release of another huge family favourite from the summer, The BFG, Steven Spielberg's magical adaptation of the Roald Dahl classic. The title is due on November 21 on physical formats and, as eOne's Stephanie Don said: "After a splendiferous year of Roald Dahl 100 celebrations, we are hugely excited to bring The BFG to DVD and Blu-ray on November 21. Our giganticus sized campaign launches next week across an extensive range of media, along with a programme of fantastic publicity, promotional and in-store activations to drive to consumers to take The BFG home this Christmas."
We reported in depth from the bi-annual event that is the MCM London Comic Con last week in the newsletter, but here's more from Anime Ltd and the rapturous reception from fans which greeted its lavishly packaged Ultimate Edition of Full Metal Alchemist. The set, which contains six Blu-rays and art cards all housed within a resin vault inspired by the series itself is officially released on Monday. The set contains a 260-page coffee table book and, for those that pre-ordered, there was a numbered, limited edition certificate. The whole package was managed and put together by Sony DADC in a truly international operation, with the vault being built from a 2D screenshot upwards. Commenting on the set, Anime Limited's Andrew Partridge said: "The team at Sony DADC have delivered something here which has gone well beyond our expectations. Petra and the team were brilliant to deal with, coming up with the ideas and components, my role was made very simple. The fact that one team can create and manage something like this from initial discussions to reality is awesome, a brilliant offering from Sony DADC." You can see it being unboxed here.
Appointment news from industry body BASE, the British Association for Screen Entertainment, which has this week unveiled a new head of insight at the organisation. James Duvall joins from Aptean, where he worked on the Disney account, and has also had stints at the likes of Sainsbury's and Warner. He will oversee insight for BASE as well as the Industry Trust and the Digital Entertainment Group Europe. Commenting on his appointment, Duvall said: "I'm incredibly excited about stepping in to this central role within the industry and using my past experience to drive actionable insights across the evolving category for the benefit of our members." Liz Bales, chief executive, BASE added: "James' skills and expertise dovetail seamlessly with the requirements of the three organisations, he will bring enormous value to this pivotal role and strengthen the already talented team that we have in place. I look forward to welcoming James and team and officially introducing him to members and stakeholders over the coming weeks."
---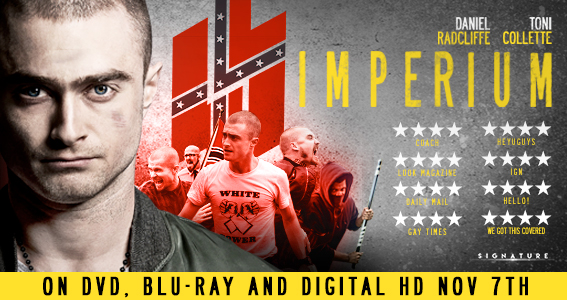 ---
"There could be over-supply in the market where the studio has overestimated the number that will sell. Storing product costs money and these days a lot of product is sold on a sale or return basis. So rather than accepting stock back to a warehouse, a studio may have done a deal with Amazon to shift the physical stock at a promotional price if it has not sold as well as they had hoped."
Unnamed former studio executive talking to the BBC about why downloads cost more than discs…
"The pricing of individual titles and formats varies according to retailers' trading and licensing deals with content owners, but across the board UK consumers have never enjoyed better value for money from their video content."
BASE chief executive Liz Bales in the same piece…
"The price of video to consumers either digitally or on disc ultimately reflects the prices charged to retailers and digital services by film studios. While some disparity may be a result of the timing of release or bundling individual episodes or seasons, it is as much of a mystery to retailers as it is to consumers why digital video with no packaging or storage costs can be more expensive than a DVD or a Blu-ray of the same title."
And ERA chief executive Kim Bayley calls on studios to address the price difference…
You can read this, arguably the most shared article of the week in the industry, here.
A clutch of new entries all in a row in the UK box office after the bonfire night weekend, with The Accountant leading the way taking more than £1.6 million in its opening weekend and landing at number three, ahead of A Street Cat Named Bob (just shy of £1 million), Nocturnal Animals (£755,427) and The Light Between Oceans (£733,421). Doctor Strange and Trolls retained the top two spots.
Wishing our lives away part 237: Deadpool 2 is still not up and running yet, and already film sites ar already looking forward to the third film in the series. For assorted film sites and magazines have seized upon a Hollywood Reporter feature on Fox and its X-Men titles that mentioned a third Deadpool film, compete with a crossover with X-Men spin-off X-Force. No, seriously…
And just as the original American Werewolf In London celebrates its new restoration with assorted screenings, so news emerges that Max Landis, son of John, creator of the original film, is planning to remake his old man's horror comedy classsic… That's right, there's going to be a new version of the much-loved film after Landis had initially denied rumours.
Meanwhile, TV news continues apace – this week The Simpsons has broken all records by being confirmed for another two seasons, which will, by the time it's finished, have more episodes than any other primetime series ever. outdoing precious record holder Gunsmoke. Meanwhile, Stranger Things 2 rumours still abound, with the latest seeing Sean Astin and Paul Reiser joining the cast of the sophomore outing. And finally, The Big Bang Theory is to get its own spin-off, with the comedy centring on a young Sheldon Cooper…
Heres this week's most talked about trailer…
The next from future president Will Smith…
Meanwhile, another Underworld is on the way…
And here's a new Star Wars trailer with some extra Rogue One bits…
To subscribe to

The Raygun newsletter, please email
info@theraygun.co.uk
with subscribe in the subject matter
To unsubscribe, email
info@theraygun.co.uk
with unsubscribe in the subject
For editorial or advertising queries, contact
tim@theraygun.co.uk