Newsletter Headline Here...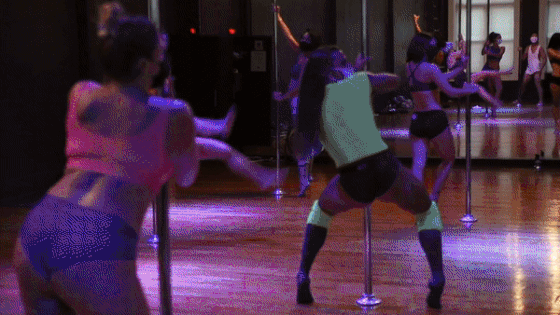 WE ARE READY FOR TAKEOFF!
STUDIO REOPENING MONDAY, AUGUST 17TH
Calling all students to the flight deck... 
We are thrilled to announce our official studio reopening date. 
Our new schedule is now LIVE and available for sign-ups!
Governor Cuomo has cleared schools for takeoff from the control center. Body & Pole is classified by the State of New York as a Fine Arts School and has been approved to resume under Sports and Recreation Guidelines. We are preparing for wheels up and will be complying with all guidance set by the State. 
Your safety is our #1 priority as we approach cruising altitude. Please take a moment to review our reopening policies. We have carefully modified our studio guidelines to ensure you experience a safe and socially distant aerial flight. 
See you in the sky! 
We will be honoring extensions on all class packages, you will need to email customerservice@bodyandpole.com to extend your package.
PRIME TIME PRIVATES & SPACE RENTALS
CHECK OUR INSTRUCTOR PAGE TO SEE WHO'S AVAILABLE FOR PRIVATES
This is the perfect time to get back on track in your aerial journey, one-on-one with your favorite instructor! Re-conditioning, technique, flow, or anything else that gets you back "dancing on the ceiling"!
You will need to email your instructor to book your private! You can also give us a call at (212) 334-6900.
STUDIO C WILL BE AVAILABLE FOR RENTALS
Studio C will be available during all open business hours (minus designated cleaning times) for your rentals!
Enjoy Chauvet lighting, floor-to-ceiling mirrors, and stereo sound in Studio C, which can be rigged with poles, silks, or hoops!
Your Starter Flight Kit Includes:
- BODY & POLE MINI TOTE BAG
- B&P POP SOCKET
- B&P WATER BOTTLE
- B&P MIRROR "STRONGER" DECAL
- DRY HANDS
- B&P PEN
To purchase, click below and we will have it waiting at the front desk for your first flight back at Body & Pole!
Free B&P Mask Giveaway:
Get a Golden Ticket! 🎫
10 lucky winners will find a limited-edition Body & Pole reusable mask in their Flight Kit. 
ALWAYS OPEN - TWO WEEK FREE TRIAL
We understand not everyone will be able to join us in person, so B&P Online is there for you - streaming & live.
- LIVE CLASSES FOR OUR MEMBERS
- WORKOUT WITH YOUR FAVORITE B&P INSTRUCTORS & YOUR FAVORITE CLASSES NOW & ANYTIME!
- QUALITY IN-STUDIO EXPERIENCE FOR EVERYDAY USE
- OVER 500 CLASSES, SEARCH BY CLASS OR TECHNIQUE
🤳🏽 B&P ONLINE: LIVE CLASSES 🤳🏽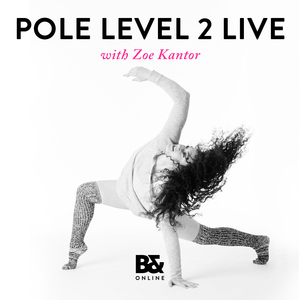 THIS FRIDAY:
FRIDAY, AUGUST 14TH
4:00 - 5:30 PM ET
Available only for our B&P Online Members! Enjoy these limited-run, exclusive live classes with your favorite B&P Online instructors and now, special guest instructors! Classes are capped to maintain an intimate class environment.
If you are a B&P Online Member, you will receive sign up details this week.
We are honored to help you own your unknown. Stay safe and stay moving.
- The Team at Body & Pole
Body & Pole, 115 West 27th Street NY, NY 10001