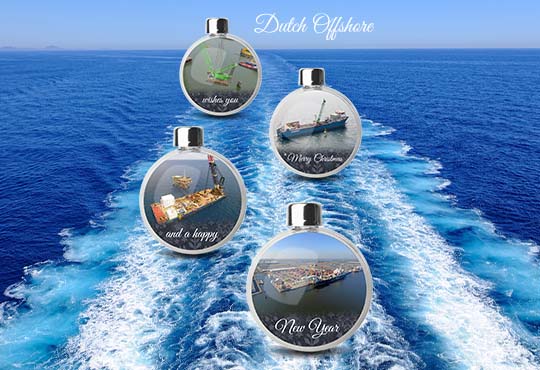 Merry Christmas
And happy Holidays
Dutch Offshore wishes you a Happy Holiday season filled with joy and a New Year of peace and prosperity.
We greatly appreciate the opportunity to work with our clients and turn gratefully to the effort of our employees.
Together you have made our success possible and we express our sincere gratitude and look forward to extend our business relation in the near future.
Tower segments on- and offloading
Work for Enercon at LiftPoint Zwolle continues
We unload inland shipping vessels that deliver the Wind Turbine Generator (WTG) tower segments from Germany or France. The elements are stocked until they are requested at the various project locations in Germany and the Netherlands. Heavy snow fall during the work, but eventually there was no delay.
Heavy duty 300 ton crane
Fully build at our site in Amsterdam
We are pleased to inform you the availability of our new Heavy Duty 300 ton crane.
Straight from the factory the crane was build at our yard in Amsterdam. Offshore certified with man riding, our crane is now ready to work.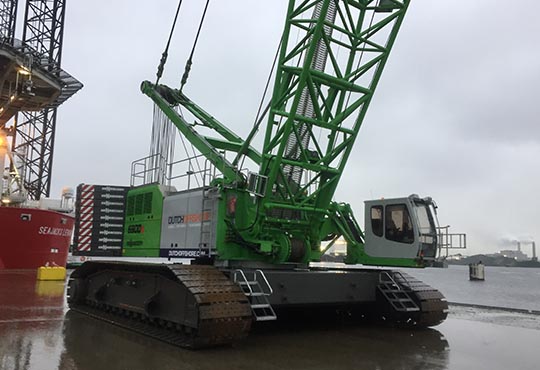 DP2 Crane Vessel
Looking for a DP2 Crane Vessel?
The multipurpose vessel has up to 110 mt SWL, 4500 mt capacity, up to 3000 sqm deck space and only 4 cbm consumption per day.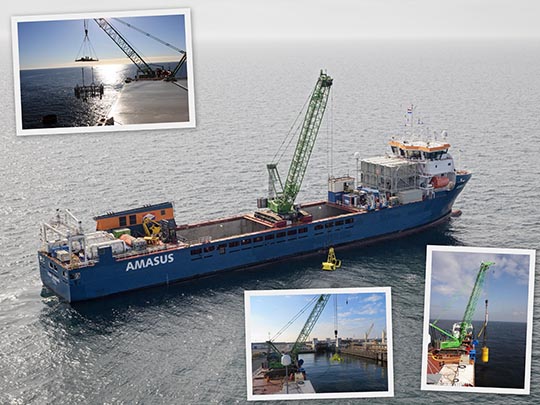 Hope to see you again in the new year,

Dutch Offshore

Ruijgoordweg 80

Westpoort 7070

1047 HM Amsterdam

The Netherlands

Phone

+31 20 74 00 527

Email

Website