Big thanks this month to everybody who came and attended our wonderful concerts during  Katy Carr's The Ribbon of memory Tour - Wstega Pamieci Tour 2017 in Krakow, Wroclaw and Warsaw and in Luxembourg. In this newsletter I am sharing with you all some lovely memories and look forward to seeing you all again soon at forthcoming concerts in the New Year 2018! Big thanks to our tour patrons and partners :  the Pomnik AK w Krakowie - WWII Resistance Memorial in Krakow,  Fundacja Wstega Pamieci - Ribbon of Memory Foundation, Polish Radio - Polskie Radio, the Narodowe Centrum Kultury - National Centre of Kulture, Poland, The City of Krakow
KATY CARR -  THE RIBBON OF MEMORY - WSTEGA PAMIECI CONCERT TOUR 2017 
COLLEGIUM MAIUS, KRAKOW
Fotos by Grzegorz from 6th Nov 2017 Aula Jagiellońska, Collegium Maius, Jagiellonian University, ul Jagiellońska 15, 31-010 Kraków which was a concert in honour of the Polish Professors who were transported to Sachsenhausen concentration camp for extermination in Germany at the beginning of WWII. 
Below Katy Carr performs on a Steinway piano in honour of the great Polish pianist Ignacy Paderewski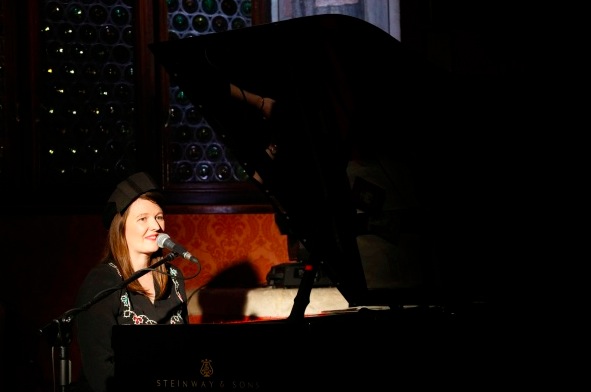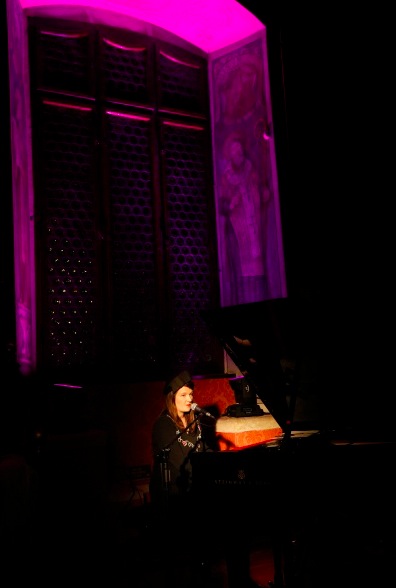 Pointing to Queen Jadwiga of Poland, the only lady featured in the Sala Aula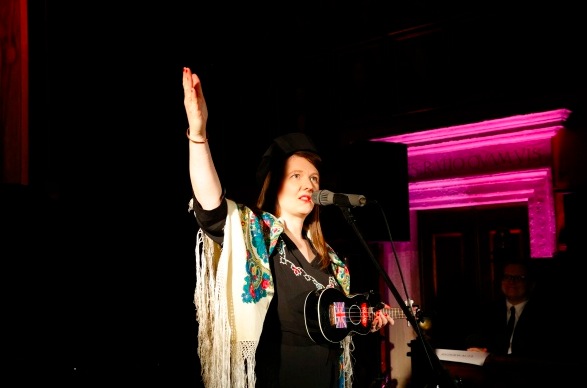 READ BELOW Review by Tomasz Cichocki or Click below on link : 
GB
KRAKOW. On Monday, November 6, at the Collegium Maius, a Katy Carr concert was held. The artist chose Collegium Maius as one of the stops of her "Memory Tour Tour". Katy Carr got to know this place two years ago by making a video for the song "Polonia" from a CD with the same title.
Polish-British singer performed works inspired by historical events and tragic fate of Poles during the war. The artist performed well-known works such as "Little Little Flower", as well as their own arrangements of Polish patriotic and military songs such as "Wojenko, wojenko" or "O my rosemary". Katy Carr also sang with Mieczysław Święcicki "Grande Valse Brillante", a song that once was performed by Ewa Demarczyk in Piwnica pod Baranami. Considering that the artist refers in her work to the most difficult moments of Polish history, and her concert fell on the anniversary of the arrest of professors In 1939, Katy Carr celebrated their memory. 
PL
KRAKÓW. W poniedziałek 6 listopada, w Auli Collegium Maius, odbył się koncert Katy Carr. Artystka wybrała Collegium Maius jako jeden z przystanków swojej trasy "Wstęga Pamięci Tour". Katy Carr poznała to miejsce przed dwoma laty realizując teledysk do utworu "Polonia" z płyty o tym samym tytule.
Polsko - brytyjska wokalistka wykonała utwory inspirowane wydarzeniami historycznymi i tragicznymi losami Polaków w czasach wojny.
Artystka wykonała między innymi doskonale znane utwory jak "Mała Little Flower", a także własne aranżacje polskich pieśni patriotycznych i wojskowych jak: "Wojenko, wojenko" czy "O mój rozmarynie". Katy Carr zaśpiewała też z Mieczysławem Święcickim "Grande Valse Brillante" , utwór który kiedyś wykonywała Ewa Demarczyk w Piwnicy pod Baranami
Biorąc pod uwagę fakt, iż artystka odnosi się w swej twórczości do najtrudniejszych momentów polskiej historii, a koncert jej przypadł w dniu rocznicy aresztowań profesorów w 1939 roku, Katy Carr uczciła ich pamięć.
KRAKOW PHILHARMONIC / Filharmonia Krakowska
An assortment of Fotos by Alicja Kondraciuk and Eliza Siegat from the concert on 11th November 2017 at the Filharmonia Krakowska in honour of Independence Day in Poland and Remembrance Day (GB) to commemorate the efforts of the Freedom Fighters who fought for an Independent Poland across the centuries. With special thanks to the concert partners : 
Ribbon of Memory Foundation
, the City of Krakow and the Narodowe Centrum Kultury and with very great thanks to teh wonderful Passionart Orchestra. Katy Carr performed her songs with the PassionArt orchestra with over 150 musicians who are based in Krakow.
Katy Carr singing with ukulele and orchestra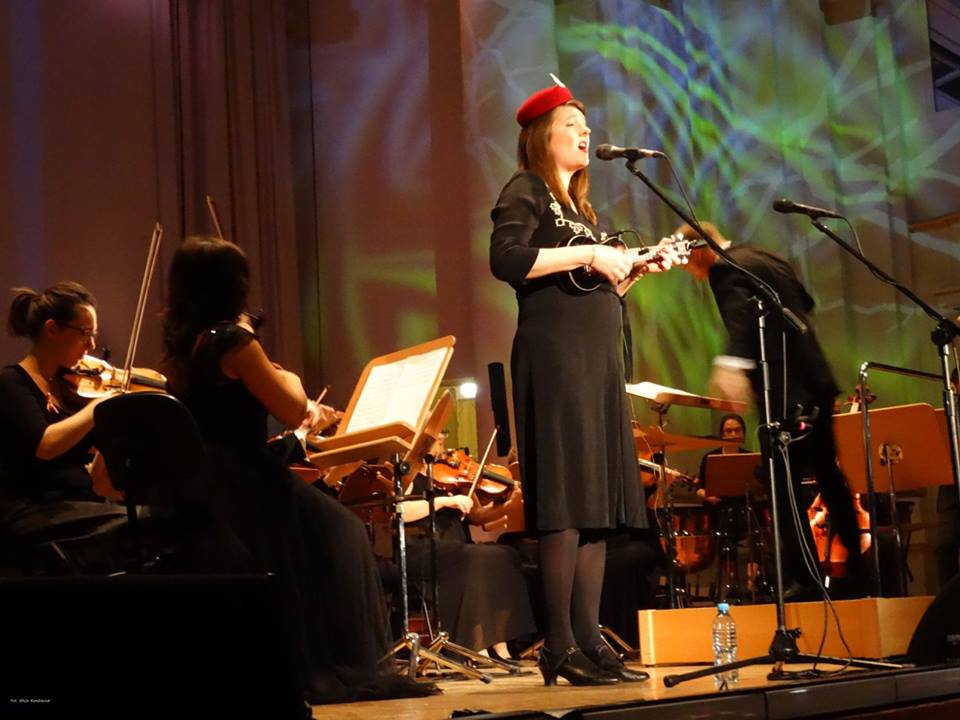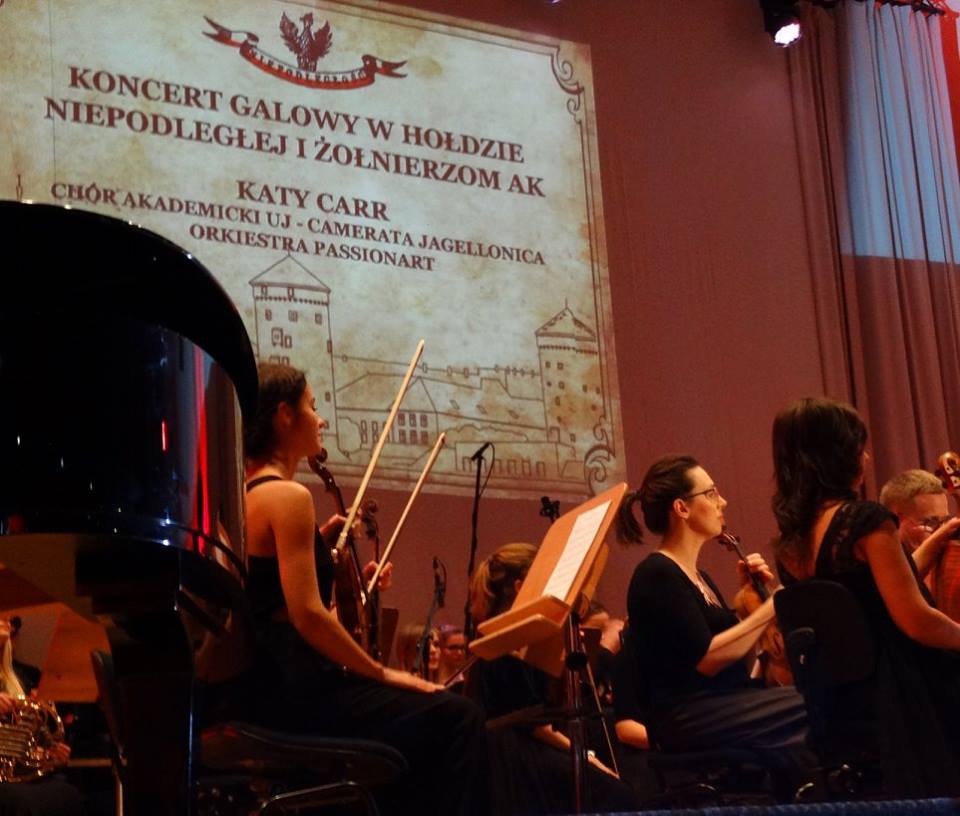 'Wojtek the Little ' Professor Wojtek Narebski attended and blessed out evening and joyfully commented to the audience on the performance of Wojtek the Soldier Bear by Katy Carr - Pan Prof. Wojciech Narębski ostatni żyjacy bohater Monte Cassino w Krakowie był naszym gościem honorowym podczas koncertu galowego
Katy Carr
w Filharmonii Krakowskiej w dn. 11.11.2017. Pan profesor z całego serca popiera budowę Pomnika AK pod Wawelem projektu z inicjatywy żołnierzy ŚZŻAK. Panie Profesorze, dziekujemy za silne poparcie i życzymy Panu dużo dużo zdrowia! zdj. Alicja Kondraciuk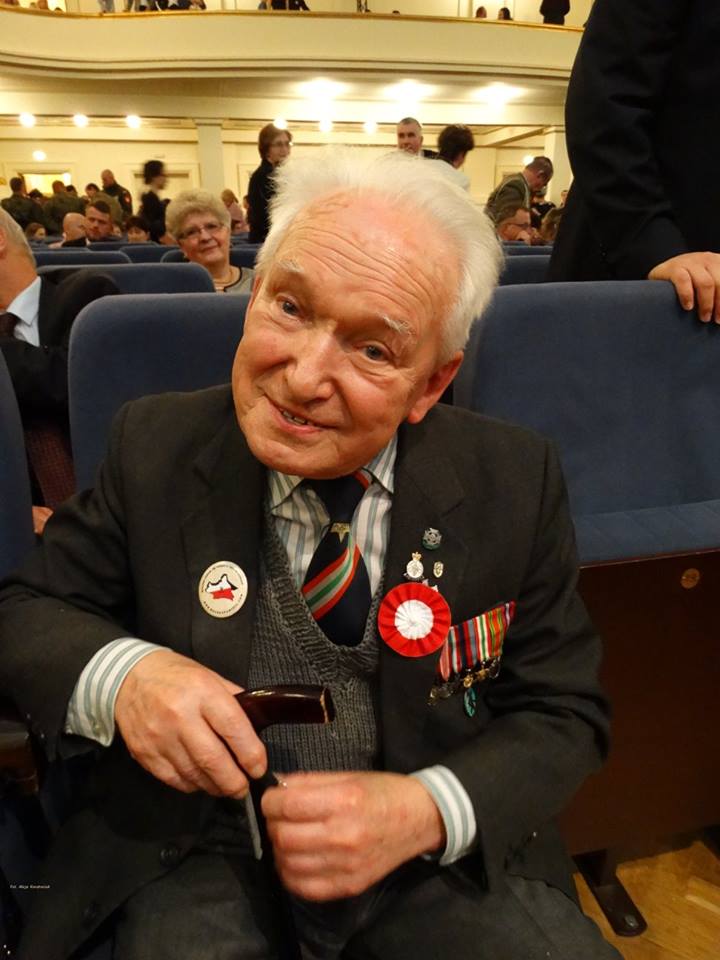 Packed audience at the Krakow Filharmonia - over 1200 people were admitted and people were turned away with regret as spaces were limited.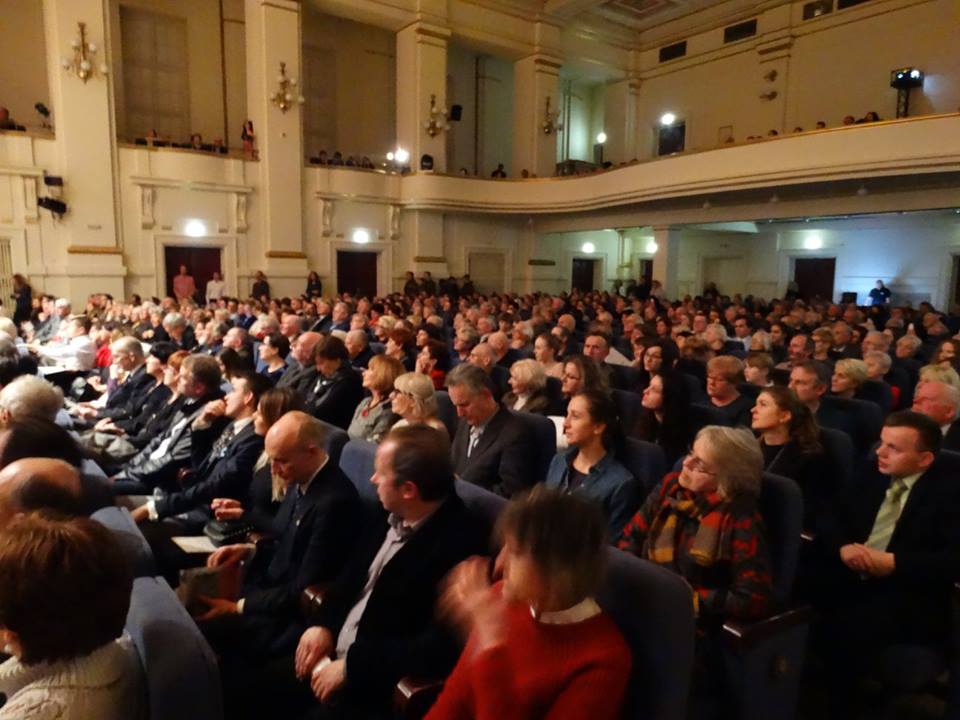 Visuals were carefully projected by British Film maker Hannah Lovell, flown in specially from Great Britain for this event. It was an honour to have Hannah with us for this tour :)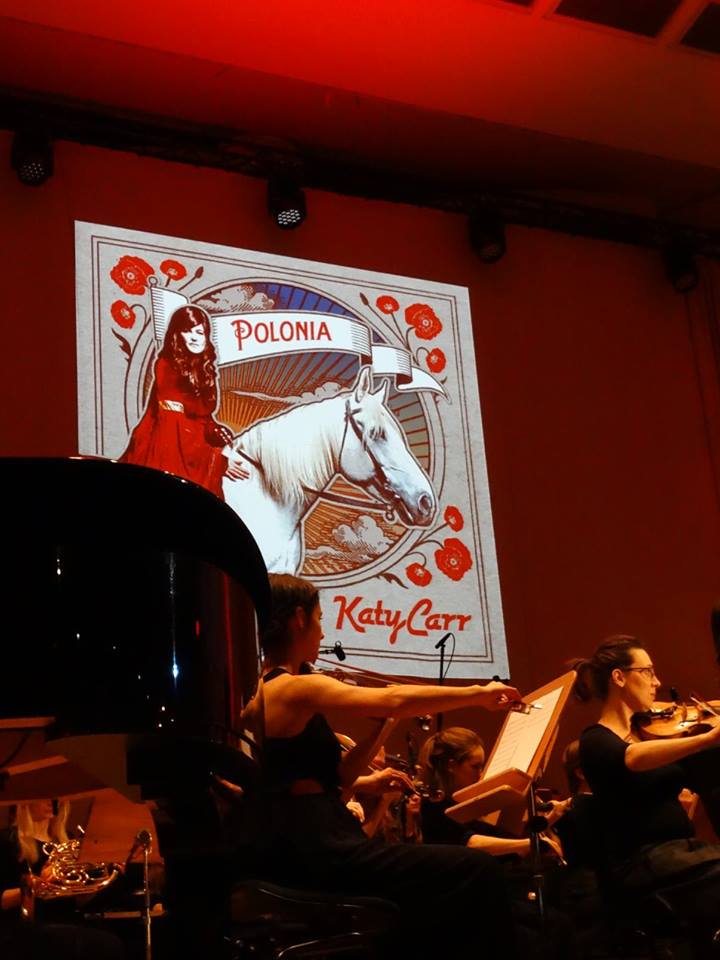 Katy's ukulele boasting simbols from British and Polish WWII friendship, the Polish II Corps, Polish Air Force 303 Squadron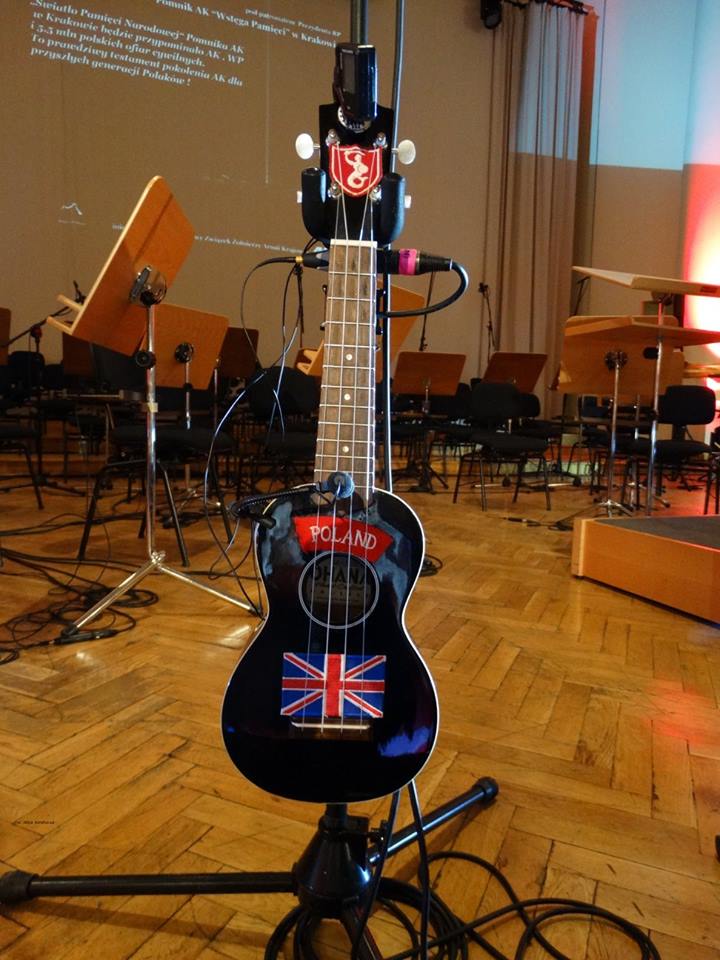 Post concert flowers with Polish WWII Home Army Veteran Dr Janusz Kamocki pseudonym 'Mamut' and two female Polish military cadets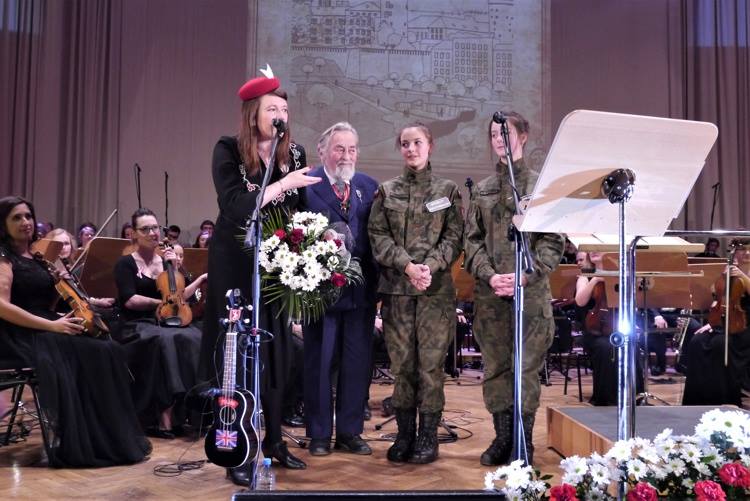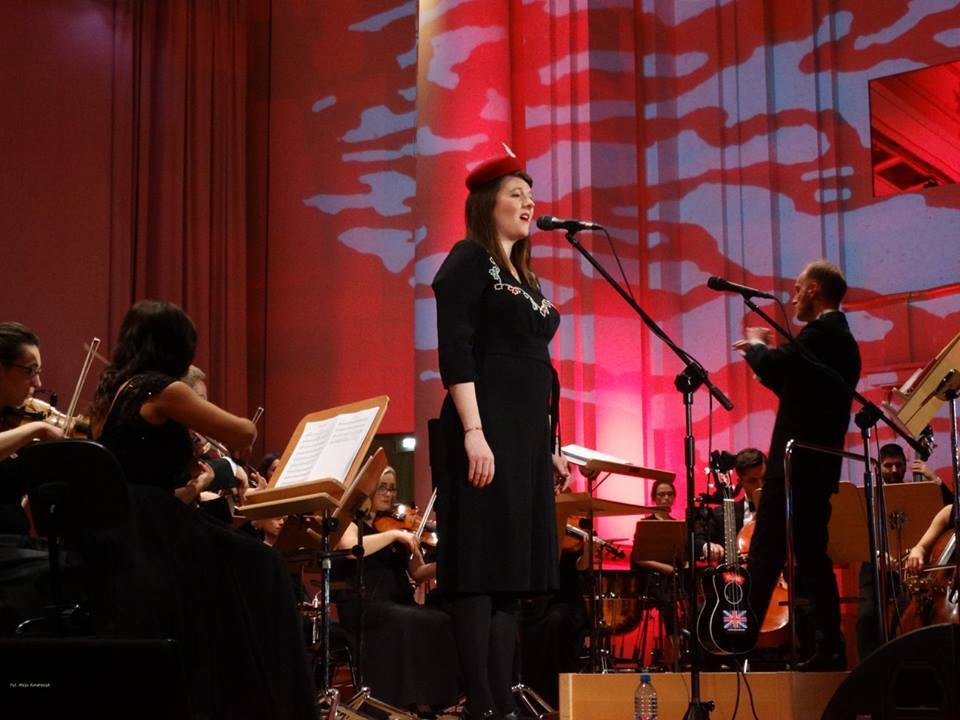 KATY SIGNING CDS POST CONCERT PASZPORT AND POLONIA :)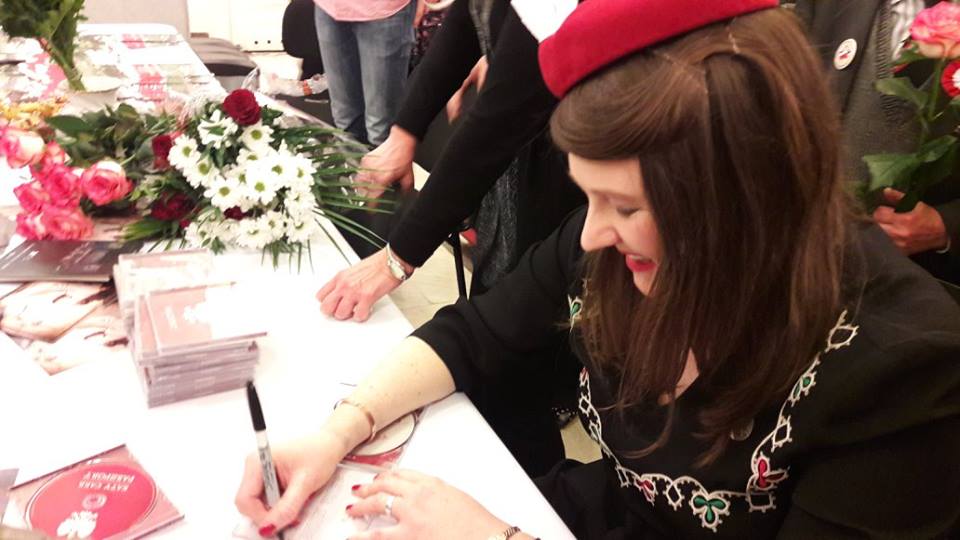 KATY WITH KRAKOW BASED POET AND WRITER ELIZA SIEGAT - thank you for the photos Eliza !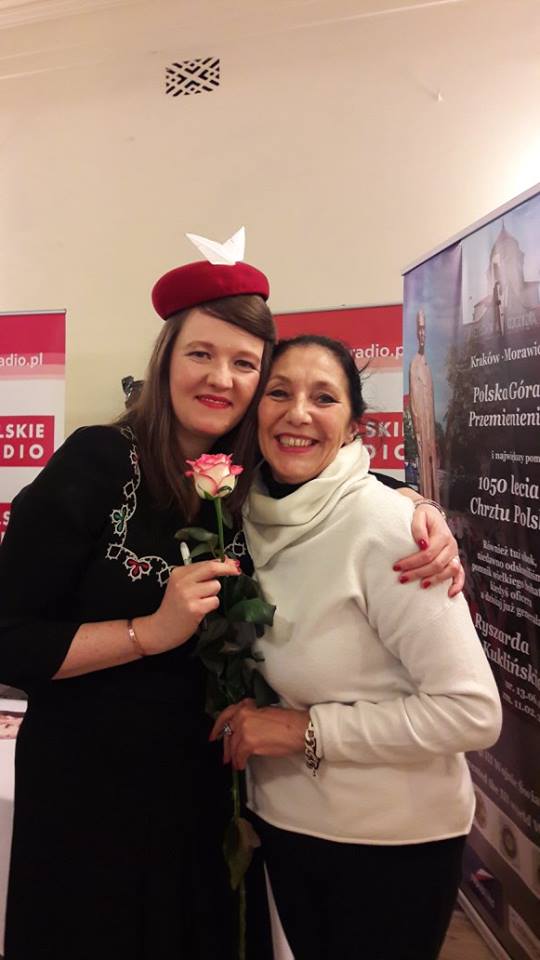 Katy with a Polish WWII Home Army Captain and his faithful Polish military cadets :) )))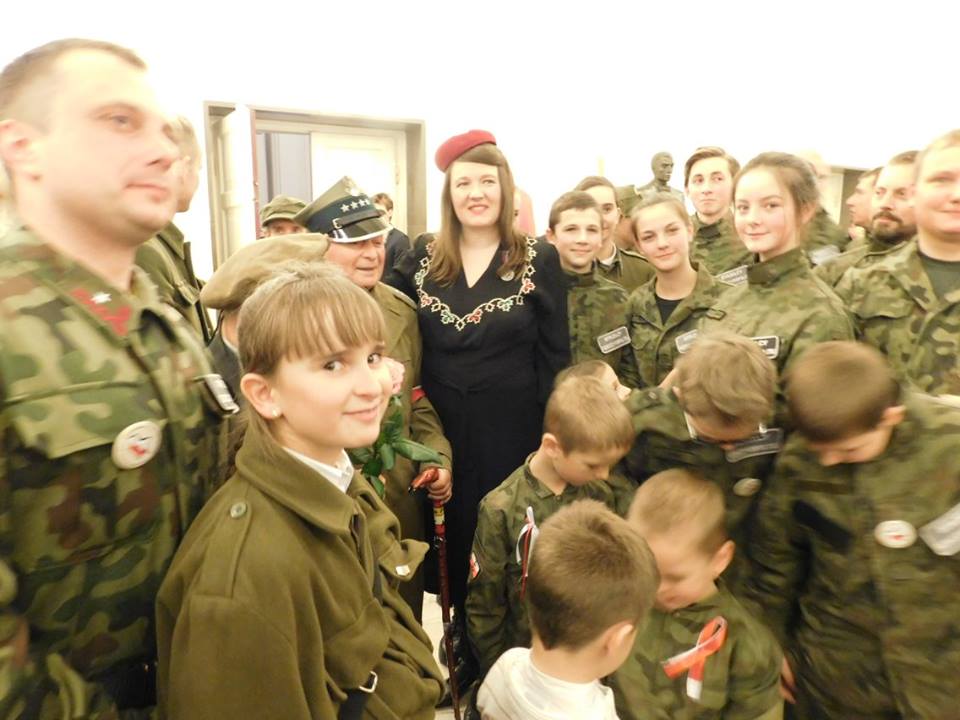 WROCLAW STARY KLASZTOR
Foto by Krzysztof Kubański ON 12th November 2017 at Katy Carr and The Aviators -  'wROCK for Freedom' CONCERT at the Klub Muzyczny Stary Klasztor - Katy is working out what to play for her encore ! Special thanks to Katy's Polish Aviators Marlena Grodzicka Myslak - violin,  Krzysztof Kubański - agent,  Fabian Włodarek - accordion,  Grzegorz Piasecki - Double Bass.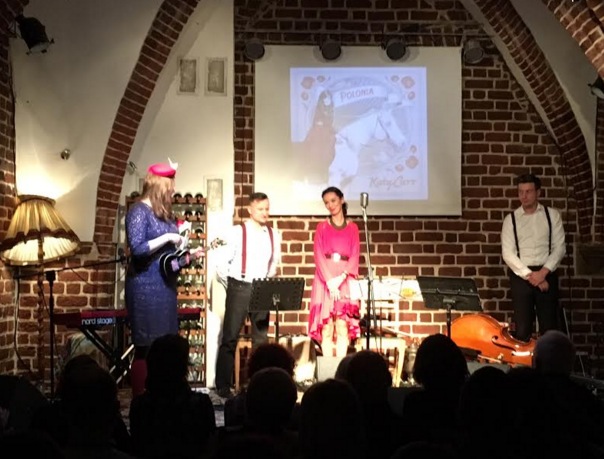 WARSAW : DOM KULTURY KADR
FOTOS WITH KIND PERMISSION FROM DOM KULTURY KADR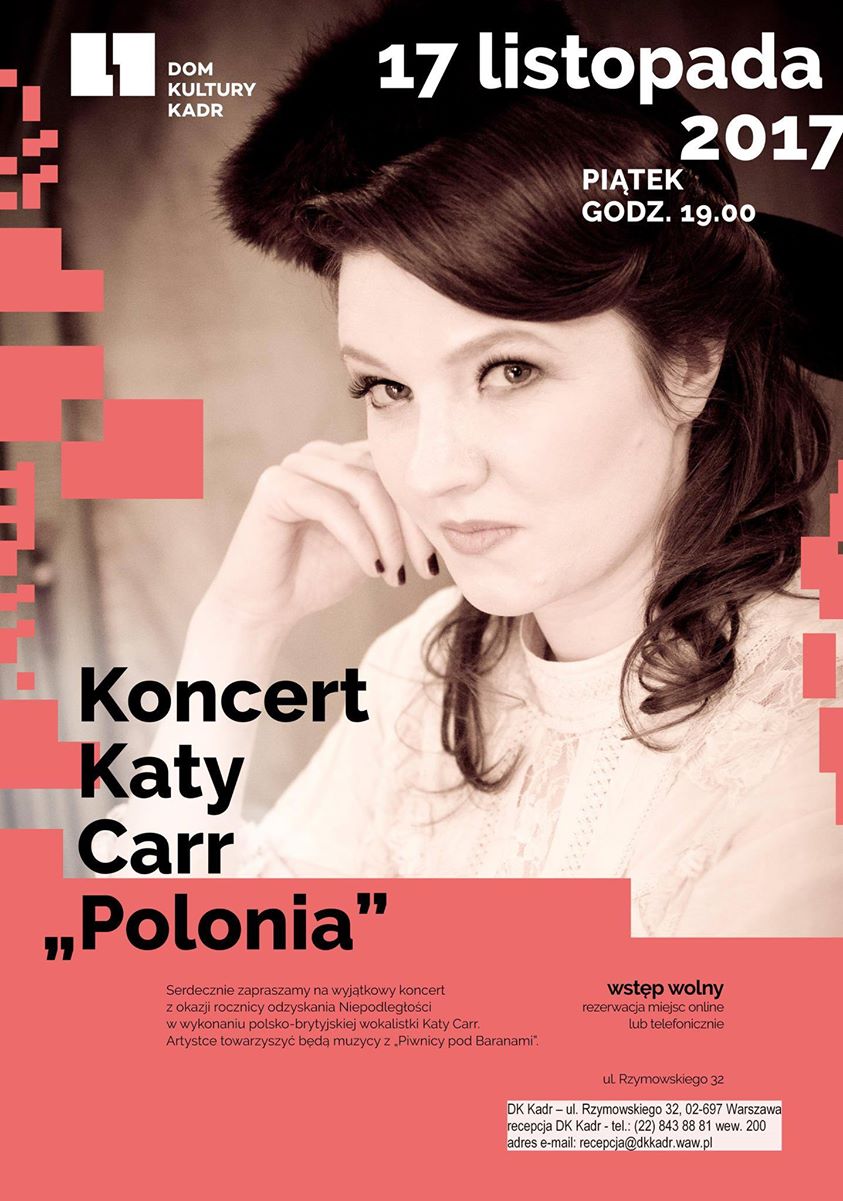 Below singing about the love affair of Charlie Chaplin and Polish actress his fiancee Pola Negri in 1921
Katy's musicians are Marlena Grodzicka Myslak - violin,  Fabian Włodarek - accordion, Michal Jaros - Double bass with special thanks for the film and video projections and concert cooperation to Alexander Smaga Architect and Preses of the Fundacja Wstęga Pamięci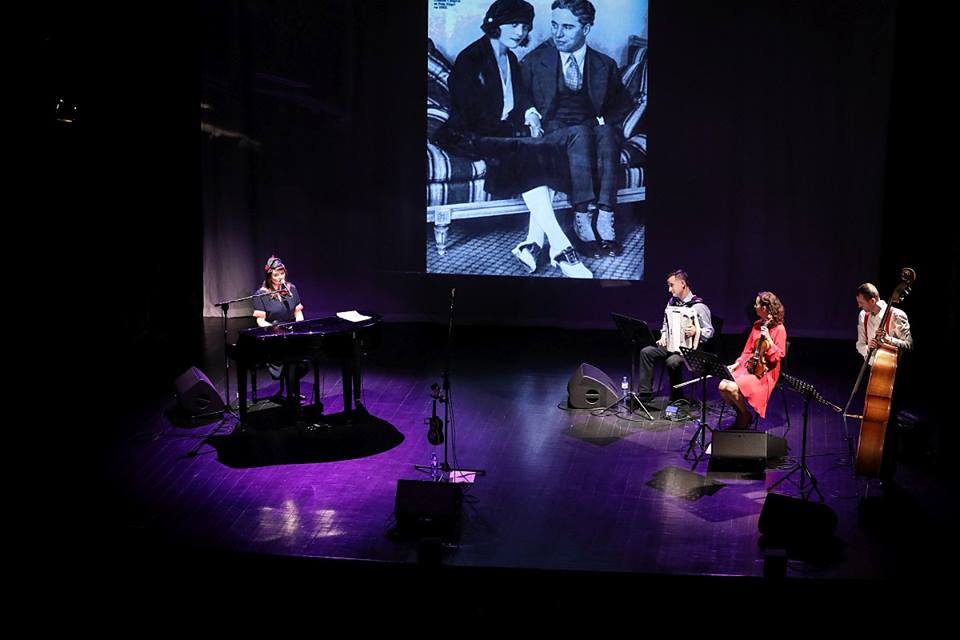 Zbigniew Darda Director of the Dom Kultury "Kadr" introducing Katy Carr's concert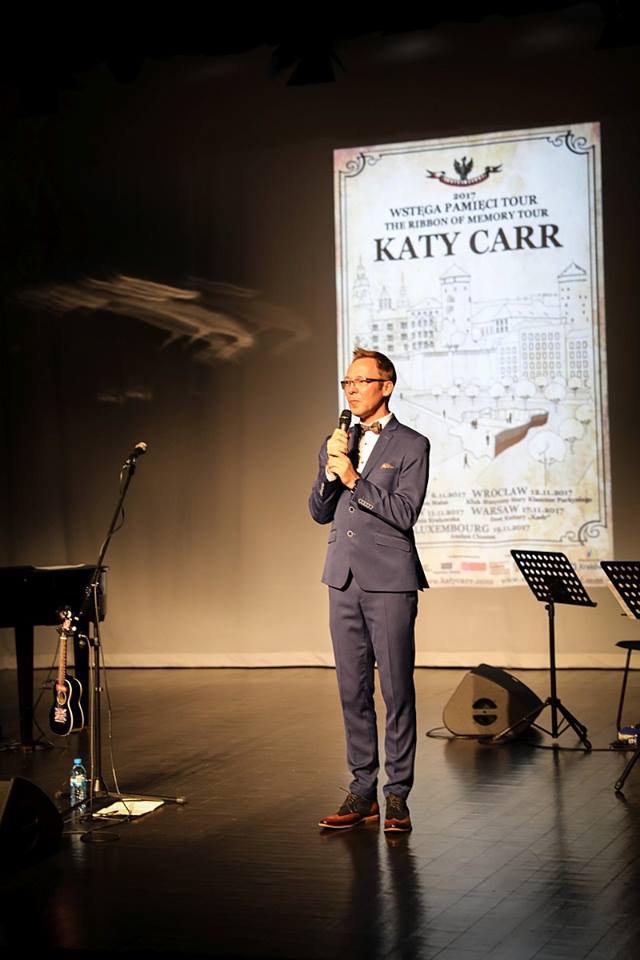 Katy Carr receives a beautiful bunch of flowers fromthe Director of the Dom Kultury Kadr Zbigniew Darda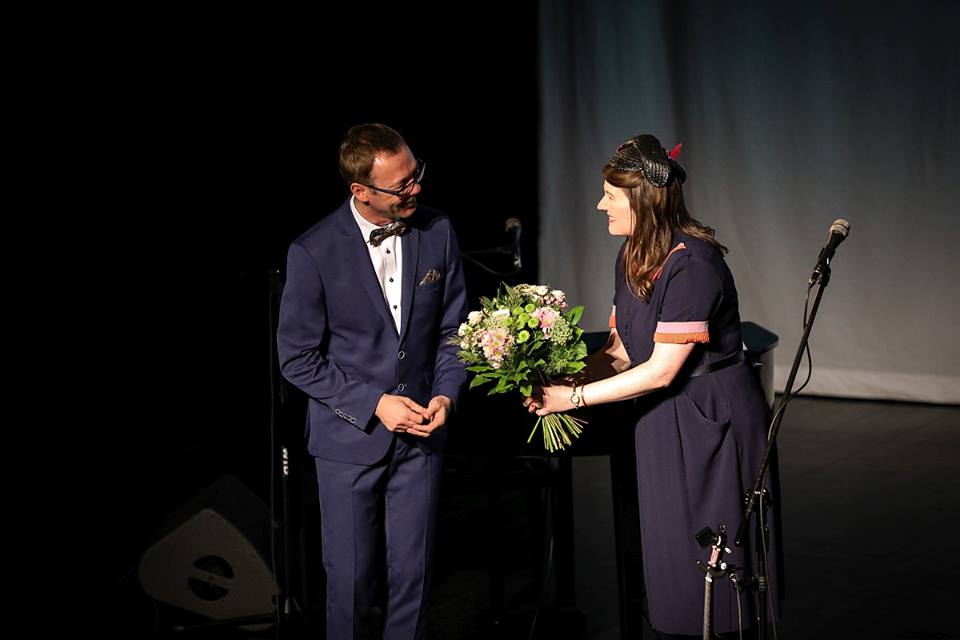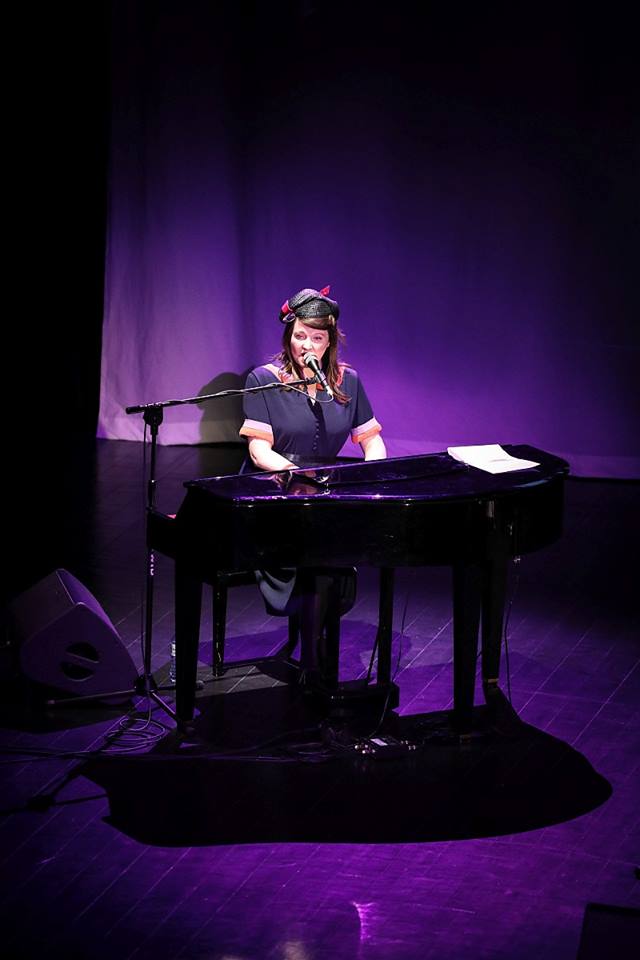 Our Concert Team in order right to left : Katy Carr and the Aviators Alexander Smaga - concert visuals, Marlena Grodzicka Myslak - violin,  Katy Carr - ukulele, piano and voice, Michal Jaros - Double bass, Fabian Włodarek - accordion and piano,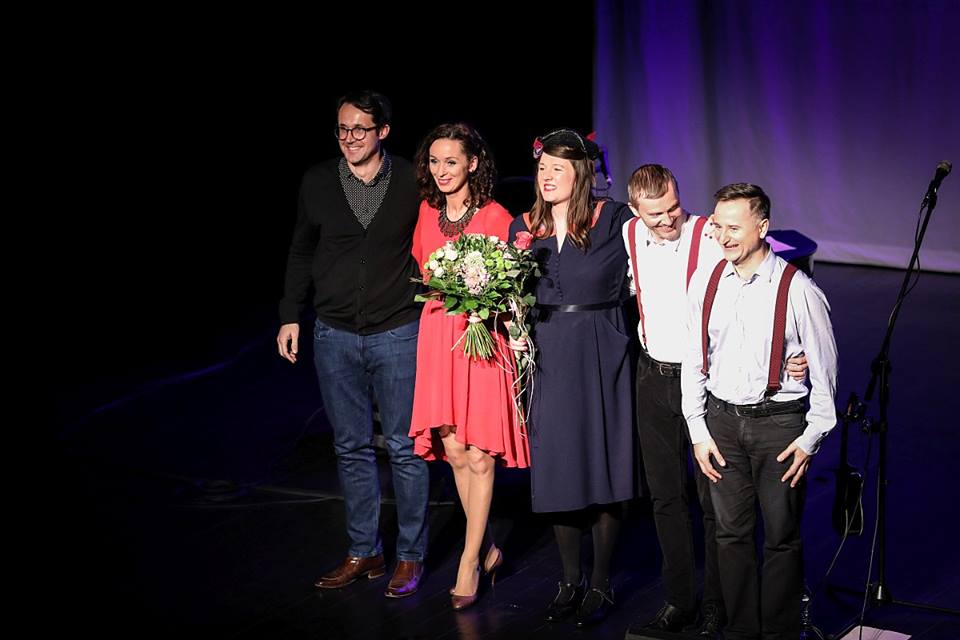 Katy Carr and ukulele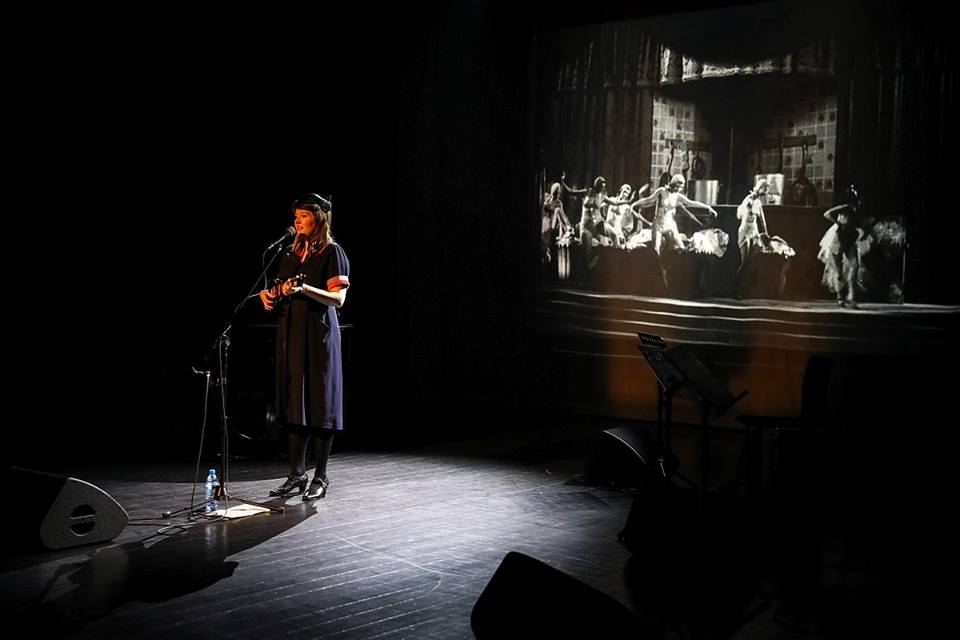 Katy Carr singing Miłość ci wszystko wybaczy dedicated to the great Hanka Ordonowna Polish singer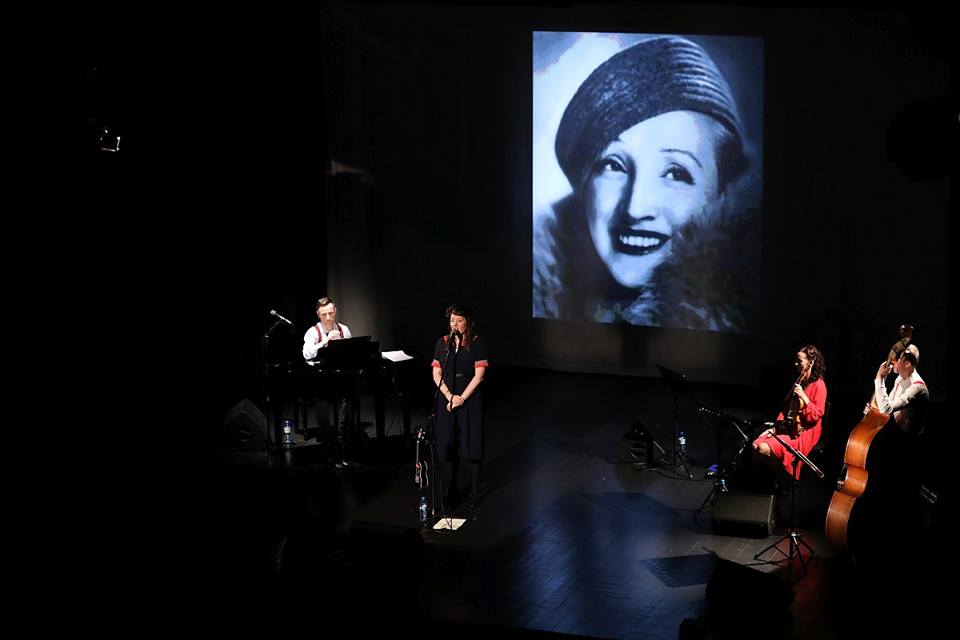 CONCERT REVIEW
''Beautiful concert by Katy Carr. Very good organisation. Modern interior, comfortable armchairs, excellent sound system. Unfortunately, many people did not attend the concert because the tickets were already soldout.''
''Piękny koncert Katy Carr. Bardzo dobra organizacja. Nowoczesne wnętrza, wygodne fotele, znakomite nagłośnienie. Niestety wiele osób nie było na koncercie, bo zabrakło już biletów.''
GB
Last Friday we celebrated the 99th anniversary of Poland's independence during an occasional concert organized jointly with the Mokotów District Office. Warsaw. Katy Carr, British singer and multi-instrumentalist of Polish origin, fascinated by our country and its history, sang to the audience, among whom we had the honor of hosting our World War II veterans, heros and heroines. The inspiration for Katy's songs reflect important momentsin the history of our homeland through both cultural and military experience. Apart from the Katy's song creations, there were no lack of pre-war Polish hits and through Katy's fresh and new interpretations of our favourite songs the audience responded by giving Katy Carr and her group of Polish musicians several encores.
PL
W ubiegły piątek świętowaliśmy 99 rocznicę odzyskania przez Polskę niepodległości podczas okolicznościowego koncertu zorganizowanego wspólnie z Urząd Dzielnicy Mokotów m.st. Warszawy. Katy Carr, brytyjska wokalistka i multiinstrumentalistka polskiego pochodzenia, zafascynowana naszym krajem i jego historią, zaśpiewała dla publiczności, wśród której mieliśmy zaszczyt gościć Bohaterów: Weteranów II Wojny Światowej. Inspiracją dla wykonanych przez Katy utworów były ważne momenty historii naszej ojczyzny, zarówno kulturalnej, jak i wojskowej. Oprócz autorskich kreacji nie zabrakło znanych wszystkim przedwojennych polskich przebojów w nowej interpretacji, a także, w odpowiedzi na owację, bisów.
LUXEMBOURG - Vianden and the Ancien Cinema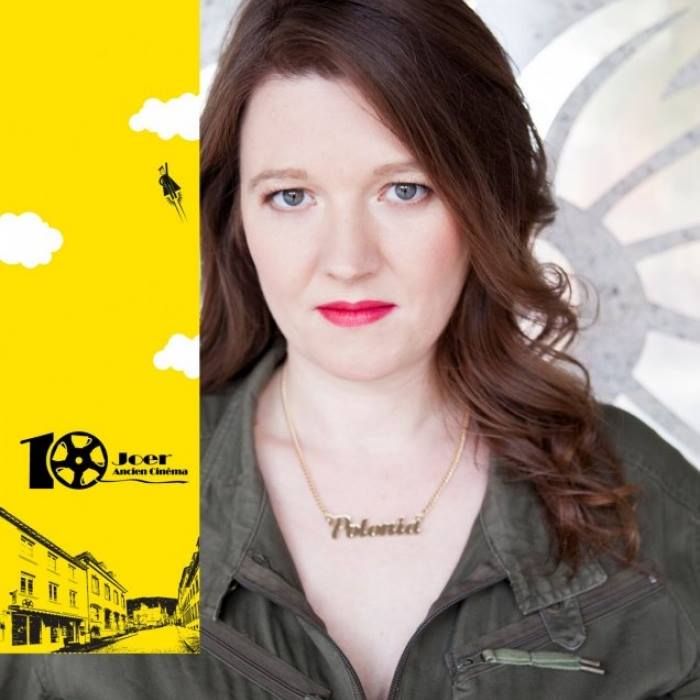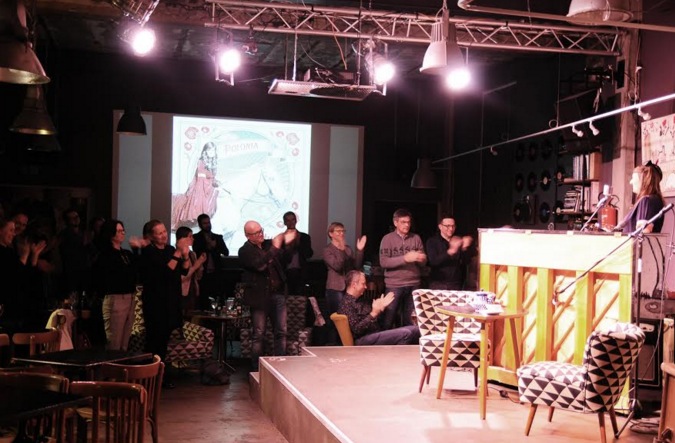 Lovely concert - with special thanks to Hanna and Maciej Karczewski for hosting the event and for these photos at Ancien Cinema, 
The Polish Ambassador in Luxembourg pictured here Piotr Wojtczak and his wife Iwon Wojtczak, The Polish Consul in Luxembourg, Mr and Mrs Pia Libicka
Alexander Smaga for the film projections and visuals. loking forward to returning to you soon!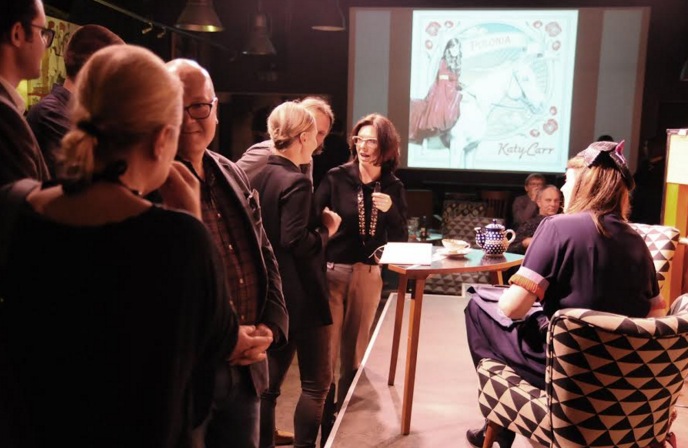 Review of Katy's performance from Ancien Cinema, Luxembourg
GB
Katy is a great live performer and her very intimate concert at the Ancien Cinema, Vianden (LU) was both captivating and inspiring.   She is a devoted retro lover but above all she is an original songwriter and composer.  Many of her original songs, illustrated with documentary films that she dig out from various European archives, are dedicated to those humble heroes of Poland whose stories of great courage deserved not only a tribute but also its legend.  Katy has that amazing talent of transforming histories to emotions that allow them to live with us much longer than any textbook would do.  Katy alive seems to sounds better then in her records and not only entertains but simply touches your soul.   
PL
Katy jest świetnym wykonawcą, a jej kameralny występ w Ancien Cinema w Vianden (LU) był nie tylko magiczny, ale i inspirujący.   Szczerze oddana stylowi retro, jest przede wszystkim świetną autorką tekstów i kompozytorką.   Wiele z jej utworów, ilustrowanych dokumentami wydobytymi z różnych filmowych archiwów Europy, poświęconych jest tym skromnym polskim bohaterom, których historie wielkiej odwagi zasługują nie tylko na uznanie ale i swoją legendę.   Katy ma tę niesamowitą zdolność opowiedzenia historii za pomocą emocji, dzięki czemu żyją one w nas znacznie dłużej niż po jakiejkolwiek lekcji. Katy na żywo brzmi chyba lepiej niż na swoich płytach, i nie tylko daje radość słuchania, ale i dotyka duszy. 
Below Photo with Filip, Benny and Katy Carr at the Embassy of the Republic of Poland in London, England
KATY IS A PROUD PATRON OF THE Pomnik AK w Krakowie - WWII Resistance Memorial in Krakow PLEASE SUPPORT US ! :) ))
Katy Carr is an award winning British recording artist and has released 6 albums. An Ambassador of Polish history in Great Britain, her recent albums Paszport (2012), 'Polonia' (2015) are inspired by the Polish WWII experience. In 2016 Katy was awarded the Pro Patria medal for her humanitarian and musical work. 
Katy Carr jest brytyjski artysta z polskiego korzenie.An Ambasadora historii Polski w Wielkiej Brytanii, jej albumy Paszportu ( 2012 ), " Polonia " ( 2015 ) są inspirowane przez doświadczenie Polski WWII . W 2016 roku został odznaczony Katy Pro Patria medal za pracę humanitarną i muzycznej.