Why not bookmark this AMPS Newsletter and read at your leisure!

Above - Production shot of Black Mirror, courtesy of John Rodda.

AMPS Newsletter August 2018
In this month's issue -
CODA join AMPS, Our Golf Day is back, meet new AMPS members, Photo Gallery, TV Drama Award suggestions now open, Exclusive AMPS discount on Source Connect, AMPS partners with Film Powered and much more…
AMPS Welcomes CODA Post Production as New
Sustaining Member


CODA Post Production is based over two sites in Fitzrovia, London. Both facilities offer full post production, from edit to audio, grade, online and delivery. We work on a variety of projects from feature docu's to broadcast shows like
The Dog Rescuers with Alan Davies
and
Traffic Cops
to commercials for brands like Adidas, Aston Martin and The Premiere League. We also work on a number of children's shows like
School of Roars
,
Get Well Soon
and
Shane the Chef
. We also offer our studios both dry and wet hire. 
CODA Post actually comes from an audio background, founded in 2010 by audio engineer, Greg Walsh, CODA Post has grown from strength to strength, attracting some of the most talented individuals in the industry and also nurturing our own in-house talent. 
We have five full time in-house audio engineers and regularly offer work experience placements to people looking to break into the industry. 
We are very excited about joining AMPS and actively getting involved in the audio community. 
For more information please visit our website
www.codapostproduction.com
CODA Post Production Joins AMPS Mentoring Scheme
The AMPS Mentoring Scheme which launched last month aims to bring less experienced operators in all areas of audio, in contact with seasoned practitioners and professionals so they can benefit from their help, advice, guidance and have someone to act as a general sounding board. In partnership with CODA, AMPS have now expanded their range of mentors.
Emma Butt, who runs the AMPS scheme said, "We are delighted that CODA have joined forces with us. It shows a real commitment to talent development through the AMPS scheme." 
CODA Post Production commented, "We are thrilled to be a part of the AMPS Mentoring Scheme, we feel it's extremely important to pave the way for the next generation of talent and to offer support wherever we can."
This year's scheme has now started but if you would like any information on when we will be accepting applications again, please contact
mentor@amps.net
.
AMPS Golf Day - Saturday 9 September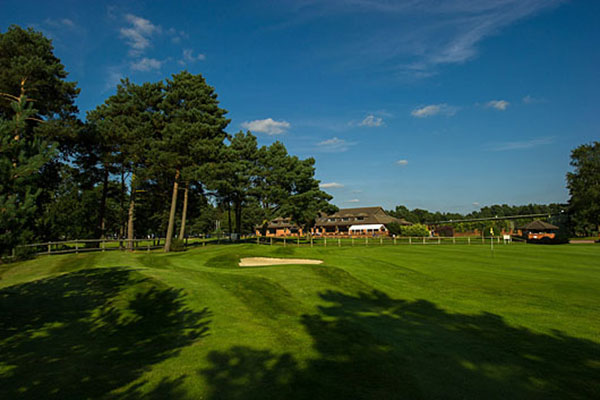 Do you enjoy a round of golf to relax after a long week? After the success of last year's Golf Day, AMPS are pleased to announce another date has been organised for our Members and would love if you could join in the day.
Saturday 9 September
9:00-9:30am arrival time - you will be greeted with Coffee and a Bacon Bap!
Tee Time will be advised closer to the event
Adjourn to the bar for after match drinks, prize giving and winners trophy.
Pine Ridge Golf Course
Old Bisley Road
Frimley, Camberley, GU16 9NX
To enjoy this great event, the cost will be £43 (this includes 18 holes with a coffee and a Breakfast Bap). If you wish to attend this Golf Day, please email -
dasmix.sound@gmail.com
- to register your interest where your place will be confirmed and you will be advised how to pay for the Event. 
Only 24 spaces are available for this exciting event - So don't delay, ensure you book your place today and don't forget to ask a friend or colleague to come along as this event is open to everyone.
AMPS SOCIALS
Bristol Social - Wednesday 29 August
Brewhouse & Kitchen, 31-35 Cotham Hill, Clifton, Bristol, BS6 6JY - 7.00pm on the last Wednesday of each month is the place to meet up with other AMPS members and like-minded people!
More about the venue here.
London Social - First Tuesday in every month
Make sure that you attend the AMPS Social at the De Lane Lea bar in Dean Street on the first Tuesday of every month - be social with your AMPS members! The first Tuesday in every month - 6.00pm.
Not in Bristol, Manchester, London…

Andrew Wilson reports, "Very pleased with AMPS 'Social' progress across the UK. If anyone elsewhere in the country would like to get something going in their region please let me know and I'll get you started. I'll do the admin and emails, we just need someone local to host!"
All events are open to AMPS members and guests. They are a great chance to put faces to names, to network and to chat. It's a rare opportunity for production sound and post sound folk to get together… plus there's beer and food.
AMPS Golf Day - Sunday 9 September
See more information above.
Hearing Dogs Tour & Presentation - Thursday 20 September
Sorry - this event is now fully booked. Report next month
New AMPS Member No. 1 - Ludovic Lasserre
Dear esteemed colleagues,
I grew up and trained in Cannes, France, and moved to London in my early 20s. Since then I've accumulated over 10 years experience spanning across feature films, doc, and commercials, in London and overseas.


I take pride in being a Head of Department people enjoy working with and for, I care for my team.
Selected feature mixing credits over recent years include: Hurricane WW2 period film (2017), The Devil Outside (2016), Superbob superhero comedy (2013, nominated for Best Sound @ FilmQuest 2015), One Night in Istanbul (2012).


Thanks for having me, looking forward to contributing to AMPS!

 
New AMPS Member No. 2 - Owen Shirley

I studied 'Media Technology' at the University of Central Lancashire before working in the music industry as a composer, performer, producer and DJ.

 

I made a career change in 2013 and have since worked as freelance sound editor for clients in Film, TV, commercials and the arts. Based in Bristol, I also continue to write and produce music for production companies and music libraries.

 

My career highlight so far was winning the best 'Sound, Drama' at the Royal Television Society West of England Awards 2018, alongside current AMPS vice-chair, Andrew Wilson.

 

 
The AMPS Photo Gallery has recently been added to the AMPS website -
We have already included some photos from past events, but we'd really like you to get involved… so if you attend an AMPS event, please take some pics and send us the best ones. Email them to
admin@amps.net
6th AMPS TV Drama Award Suggestions Now Open!
This is a reminder to all AMPS members to submit Television Dramas or Series for inclusion in the 6th Annual AMPS Awards Eligible List. For a Series, you can nominate a particular episode, or the complete series. In the event of a whole series being suggested, the crew members contributing to the majority of episodes will be deemed eligible. If you have worked on a Television Drama you consider worthy of inclusion in the Eligible List, or viewed any Dramas where you were impressed with the soundtrack, please be sure to submit these titles on our
Suggestion Form by clicking here.
Fill in as many suggestions as you wish, and then click on the 'Submit Form' button at the bottom of the form to register your selections. The Form allows for up to 5 entries, but if you wish to submit more than this throughout the year, please make further submissions. There is no limit.
Later in the year we will announce the closing date, and all suggested titles will be subject to a ballot among the AMPS Voting Members to determine the five Nominated titles. A further ballot will decide the winner of the 6th Annual AMPS Awards - Excellence in Sound for a Television Drama.
Remember, AMPS Award Nominees and Winners are decided solely by the experienced sound professionals that constitute the Voting Membership of AMPS. As we build on the prestige gained through our first five year of AMPS Awards, I want to stress the importance of your support and participation. Our results are viewed in the the wider Film and Television communities as particularly relevant as they are decided by professional peers engaged in Sound.

Let the 6th AMPS Awards demonstrate the AMPS Membership's recognition of the additional value creative sound can bring to a drama. We record, design and construct the soundscape that brings life, realism and emotions to the story. Be sure to submit all your suggestions for the Award.
AMPS Awards are sponsored by DOLBY LABORATORIES, SENNHEISER, TWICKENHAM FILM STUDIOS and GOLDCREST.
Exclusive Source Connect Discount Offer for AMPS Members
AMPS Council Member Emma Butt has recently been in communication with Source Elements and confirmed a 'discount' arrangement between AMPS members and the purchase of 'Source Connect'.
AMPS Partners with Film Powered to Boost Gender Diversity
AMPS has recently partnered up Film Powered, the networking and skill sharing organisation for professional women in the industry.

The partnership means that any woman who is a member of AMPS at Full or Associate level can decide to become a member of Film Powered too.

Film Powered aims to increase the skills and strengthen contacts between its members in an effort to reach gender parity in the industry.

Film Powered's 2000 vetted members are executives, talent, above the line, heads of departments and crew from script through exhibition.

Jen McGowan of Film Powered said, "As our industry is finally making concrete moves toward gender parity, especially after #MeToo and awareness of inclusion riders, Film Powered is becoming the go to place for employers to post jobs looking for women."

AMPS chair Rob Walker said, "Finding ways for AMPS to help improve the representation of women throughout the industry is vital and we keenly look forward to Film Powered being a part of that both here and internationally."
How the Radiophonic Workshop Built the Future of Sound
On a mission… a recording session in 1962. Photograph: BBC Photo Library
AMPS member Richard Daniel recently brought this to my attention -
They chased bees, raided junkyards and banged household objects. Now, half a century on, the Radiophonic Workshop are festival material. Meet the sound effect visionaries whose jobs came with a health warning.

In 1957, just before the broadcast of a radio show called Private Dreams and Public Nightmares, a warning was sent to BBC engineers. "Don't attempt to alter anything that sounds strange," it said. "It's meant to sound that way." The BBC was also worried about the public. Donald McWhinnie, the programme's maker, made an explanatory statement, ending with the cheerful signoff, "One thought does occur – would it not be more illuminating to play the whole thing backwards?"

Radiophonic sound was now in the public domain. A year later, to the bewilderment of many, the BBC dedicated a whole workshop to this avant-garde stuff, even giving it a home in an old ice rink: Maida Vale Studios. Years later, the Queen, shaking hands with the Workshop's creator, Desmond Briscoe, would confirm its universal success with the words, "Ah yes, Doctor Who."
Eliminate Procrastination By Asking Two Incredibly
I was going to include this feature in last month's Newsletter… and then I thought,  hmm, maybe not…
Procrastination. The ultimate problem in a society obsessed with productivity and achievement. It's a topic I have long found fascinating. Why do we all do something so illogical and detrimental? The battle to just get shit done plays out non-stop in my own life and that of just about everyone I know. Heck, it is 11pm and I have been deferring writing this all day. You know the drill.

One of the reasons why procrastination is so prevalent is how misunderstood it is. There's an incorrect view of it as a character flaw - an internal issue. It's widely assumed that someone procrastinates because:
1. They are lazy and/or
2. They are bad at whatever it is they are deferring.
In fact, that's rarely true. If it were, the sudden motivation produced by an impending deadline wouldn't occur.
Remembering When Runners Drank Champagne as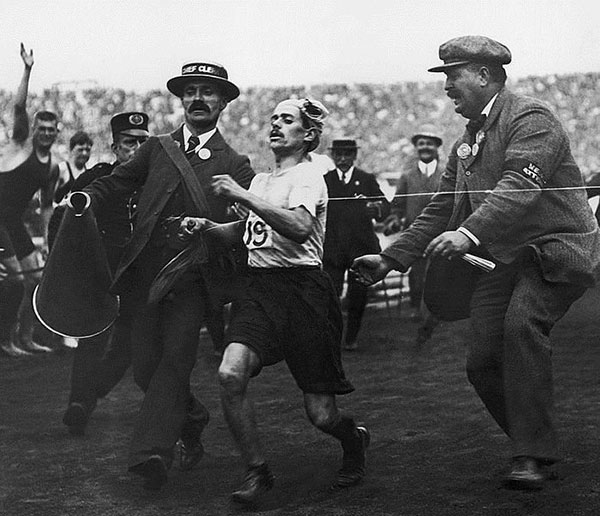 On July 24, 1908, THE London Olympic Marathon went down in history as one hell of a race. Summer heat had plagued the city, and a newly resurfaced track stretched hard as rock under the runners' feet. At the last minute, the course was extended nearly two miles, forever setting the official marathon length to an arbitrary 26 miles and 385 yards.

So much drama unraveled under these harsh conditions that Sir Arthur Conan Doyle (of Sherlock Holmes fame) was inspired to write a recap for The Daily Mail. "I caught a glimpse of the haggard, yellow face, the glazed, expressionless eyes, the long, black hair streaked across the brow," he wrote of the eventual winner. Fifty-five runners started off from Windsor Castle, but only 27 made it to the finish line. The majority of runners quit before the halfway mark.

For a badly needed boost, a number of competitors turned to unlikely, but common-at-the-time sources: brandy, glasses of bubbly, and strychnine (best known now as rat poison).
Did you know that the Directory pages on the AMPS website are some of the most frequently visited?

 

Make sure that your profile is up to date - you never know where your next work enquiry will come from!

 

 
Can we help with your Professional Development?
We're keen to hear from you with ideas for seminars and training sessions which would contribute towards Continuing Professional Development.
We're very aware that keeping up with techniques and updates can be a full time job in itself, so if there's any way that AMPS can contribute towards maintaining and developing your industry knowledge and skills, please get in touch.
AMPS Address & Phone Number
27 Old Gloucester Street
London
WC1N 3AX
Tel: +44 (0)1753 669111
AMPS, 27 Old Gloucester Street, London, WC1N 3AX
www.amps.net / +44 (0)1753 669111