Wednesday, January 12th, 2022
Discarded America: Rural America's Social Injustice and Mental Health Crisis
The NCMHR feels it is very important to gather details and inform the general public about the importance of supportive mental health services in rural America and is pleased to announce plans to create a documentary:
Discarded America: Rural America's Social Injustice and Mental Health Crisis
, a webinar that takes a look at both the racial and social injustice in rural America through the eyes of people with mental health concerns who have been affected by law enforcement, educators, and public policy through elected officials. 
We are launching a fundraiser with this webinar to make this Documentary happen and ask that you support by making a tax-deductible donation to our nonprofit at this link: https://form.jotform.com/213523811710041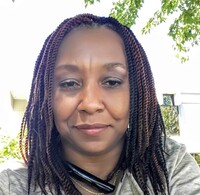 Braunwynn Franklin
Braunwynn is a Black Woman with lived experience in regard to mental health, incarceration, and gender-based violence. She has advocated nationally in the peer mental health and prison reform communities and is dedicated to making a difference in these communities. She has worked with and trained individuals in various settings, as well as in several states in peer support, peer wellness, and other health and holistic related peer services.
She has a Bachelor's degree in Health Care Administration. She sits on many service agencies' Board of Directors. She is the founder of a business geared at education, awareness, and resources for the marginalized communities of people who are of diverse populations.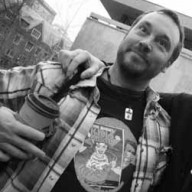 Curt Johnson
Producer/director/writer, Curt Johnson began working in film during college where he was an activist for ACT-UP. He interned for the producers of the Academy Award-winning documentary "Common Threads: Stories From the Quilt" and that began his journey into documentary filmmaking.
In 1995, Johnson began his public relations company, New World, Inc. which focused on entertainment and movie premieres while working on several indie films in New York City to learn everything he could about films from the ground up.
After successfully promoting other people's projects, Johnson decided to combine his two passions, producing and writing, and created his own production company, Indie Genius Productions. His first project, "Thoth" won the 2002 Academy Award for Best Documentary Short Subject.
He followed that with the controversial critically reviewed and award-winning film "Michael Moore Hates America, " which received "Two thumbs up" from Ebert and Roeper.
Johnson fulfilled his wish of producing, writing, and directing his own documentary "Your Mommy Kills Animals" , which won multiple awards and was seen in theaters around the world. During that time he also served as creative editor for Showtime's "American Drug War, " which also won multiple awards and is still being shown on the Showtime network.
Johnson's upcoming projects include the Native American-themed "Sunrise" and an untitled documentary project dealing with the mental health crisis in rural America.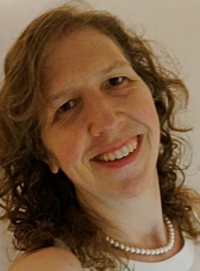 Moriah Williams
Moriah Williams is a white genderqueer autistic writer and somatic practitioner. They have experienced violence and neglect at the hands of service and care providers and others due to ableism related to neurodivergence, chronic illness, and complex post-traumatic stress.
They have been an activist since childhood, working on a number of issues including racial justice, living wage, water protection, and disability self-advocacy. They are dedicated to supporting clients who have fallen through the cracks due to trauma and marginalization.
Moriah practices Ortho-Bionomy®*, Cranial Sacral Therapy, and Emotional Freedom Technique. They are a NeuroAffective Relational Model (NARM®)-Informed Practitioner and have an Embodied Social Justice Certificate. They offer education and private sessions to support people in deepening their connection with their self-healing capacities and their reflexes for care and empowerment.
They have led workshops and classes for TruHap Positive Psychology Center, (Un)occupy Albuquerque and Kalpulli Izkalli's Medicine for the People, Multicultural Efforts to end Sexual Assault (MESA), The Alternatives Conference, National Veterans Wellness & Healing Center, and more. They live on Tewa and Jicarilla Apache land in northern New Mexico.
*Ortho-Bionomy® is a registered trademark of the Society of Ortho-Bionomy International, Inc. and is used with permission.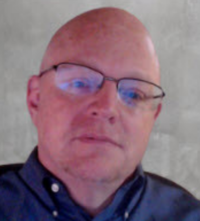 Ben Ramsey
Ben Ramsey is a gay man living with mental illness. He has personal lived experience in the areas of LGBTQ+ harassment and discrimination, as well as childhood and religious trauma. He has been a supporter, activist, and advocate for the LGBTQ+, and other marginalized communities for more than 20 years.
Ben graduated Alpha Chi earning a Bachelor of Science degree in business administration with a minor in Organizational Psychology, as well as graduating Alpha Chi receiving his MBA with a concentration in Learning and Development, both from Gardner-Webb University. Ben was the owner of a Training and Development Consulting firm in NC and MN for several years, until suffering a personal tragedy in 2010. After years in recovery, Ben decided to become a Peer Support Specialist to use his skills and talents toward helping others in the LGBTQ+, and other marginalized communities who are struggling with Mental Health and Traumatic childhood and adulthood situations. He is currently certified in eCPR, WRAP, QPR, MH First Aid, and DBT.