Here are some of the places we are speaking soon.  We'd love to see you at one of them.
| | |
| --- | --- |
| Jul 15 | Altura Periodontics, Denver CO |
| Jul 17 | Patterson Dental, Nashville TN |
| Jul 31 | Arkansas Association of Orthodontists, Little Rock AR |
| Sept 11 | Northeastern Society of Orthodontists, Providence RI |
| Sept 25 | Sikka Summit San Francisco CA |
| Oct 30 | Team Orthodontics, Phoenix AZ |
| Nov 5 | ADA Annual Meeting, Washington DC |
| Nov 6 | Dr. Bruce Fraser Study Club, Columbus OH |
| Nov 10 | Limestone City Study Club, Kingston ON |
| Nov 13 | Academy for Orthodontic Excellence, Newport Beach, CA |
| Nov 24 | Lexington Oral Surgery Study Group, Lexington KY |
| 2016 | |
| Jan 15 | North Eastern District, Duluth MN |
| Mar 4 | American Academy of Dental Practice Administration, Beverly Hills, CA |
| Mar 25 | Presenting to four study clubs, Plantation FL |
| May 5 | Ontario Dental Association, Toronto ON |
Our presentations have great titles like "How To Steal From A dentist" and "How NOT to Hire the Wrong People in your Practice".
To book a great speaker for your meeting or study club, please send an email
here
  or call us at
888-398-2327
.
 "We eliminate uncertainty for dentists with embezzlement concerns and maximize financial and emotional recovery for victims."
A Promotion!

Scott Clifford, who is one of our "go-to" examiners has been promoted to Supervising Examiner.  Scott heads Prosperident's Special Investigations Department.  Congratulations, Scott!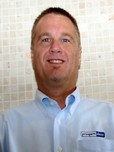 This Month in Our Web Store

 

 

 
For the month of June, we have reduced the price of our most popular document, our Embezzlement Risk Assessment Questionnaire from $79 to $49. 
The Questionnaire, which takes about 20 minutes to complete, is the most effective method for determining if embezzlement is happening at your office.  It focuses on employee behavior, which research suggests is the primary indicator of dental embezzlement.
The price goes back up on July 4, so get yours today
here
.
A Testimonial
Danya Montoya is an advisor working with Jamieson Management.  She recently shared a story about how one of our previous articles allowed her to help a client avoid a HUGE hiring mistake.  We thought we would share.  Let's hear from Danya:
"One of my clients was in the process of hiring a replacement for an underperforming employee.

"I called the client to check in. He informed me that he had conducted interviews of several candidates. One candidate was exceptional with lots of insurance management, chart auditing skills, Dentrix software knowledge, and amazing collection experience. He was so impressed with her that he hired her on the spot to begin working next week.
"I recalled an article I read from Prosperident (click
here
to see the article) just minutes before my call.  In this newsletter, David Harris spoke of finding the right person and ways to verify they were a good fit.  David outlined a few key points like being well dressed, having a resume with no typos, having extensive software knowledge, and wanting to do it their way, as traits of someone who knows how to embezzle. His experience has proven that if all of these key things are in place, that you should really check their background. My client described this candidate using ALL of the above descriptors! I immediately shared the Prosperident newsletter information that I had just read and forwarded the article on to my client. I encouraged him to contact the last place of employment and speak with the doctor to ask if he would hire her again. No other questions, just that one.
"When my client called the previous dentist, he did not even get to ask the question to the doctor. The doctor immediately told my client that he would never hire this woman again. He said he could not go into details but the police were at his office conducting an investigation.   My client emailed me letting me know that I "must be psychic" and told me the story of speaking with the past employer. 
"I encouraged my client to contact the candidate immediately and retract his offer for employment and let her know that her services were not needed.  He was so grateful that I shared that article with him. He was not going to call the past
employer for verification because he was desperate to replace an existing staff member. Foresight was better than hindsight in this case!
"I am proud to have helped my client and to have kept him from a potential disaster! This was HUGE in my book and his."
Thanks!
Danya Montoya EDDA, CDD, CIS
---
 

 

One of our all-time favorite interviews -- listen to one of the smartest guys in dentistry, Gary Takacs, interview Prosperident CEO David Harris

click here

.

 

 

 
Test the honesty of your staff?

I have seen a few people advocate dentists setting up an "honesty test" for front desk staff.  Normally this involves the dentist surreptitiously slipping an extra $50 into the cash drawer to see what happens to it.  The theory is simple; if person handling the cash brings the overage to the doctor, they are honest, and if they don't, they aren't.
This test suffers from a basic flaw -- the inventor understood the thought process of honest people far better than he or she understood thieves. 
If I were working at your front desk and noticed an extra $50 in the cash (and I would notice, because thieves almost always have excellent control over cash), the question I would ask myself if what the best way to "invest" the errant $50 would be.  Whether I would recognize that I was being tested or not, I would realize that returning this money to you would convince you of my honesty, which will dramatically increase my opportunities for stealing.
Therefore, my "investment" of giving you back the $50 would probably be returned to me hundreds of times.  In fact, it wouldn't surprise me at all to find an occasional thief simply returning a small portion of what they have stolen from you as a "cash overage", with exactly the same effect.
I'll also make a basic observation about human nature.  In general, honest people do not feel a need to tell you how honest they are, and what we call "conspicuous displays of honesty" are a red flag, whether you are observing the behavior of a staff member or buying a car.
So I agree that if you sneak $50 into the cash drawer and it disappears, you have a problem, but in the situation where the $50 is returned, I think that you learned absolutely nothing.
So what does work in controlling embezzlement?  Since the majority of embezzlers display at least two "embezzlement-like" behaviors, the best detection tool available is our Embezzlement Risk Assessment Questionnaire.  You can get yours here and for the month of June it is available at a reduced price.

Thanks, as always for reading.
S
S

David Harris, MBA, CPA, CMA, CFE, CFF

Prosperident -- The world's largest dental investigation embezzlement firm