Why not bookmark this AMPS Newsletter and read at your leisure!

Production shot from AMPS award winning film 1917.

AMPS Newsletter February 2020

In this month's issue - AMPS EGM + AGM, 1917 wins AMPS Sound award, nominations needed for AMPS Tech awards please, AMPS first podcast, Ronan Hill wins CAS award, Bubblebee Industries new Sustaining Member, Diary Dates, New Members, John Rudling obituary, Michael Johns, discount on Ambisonics Workflow course, Last Honey Hunter, Pantone colour of the year.

1917 wins AMPS Film Sound Award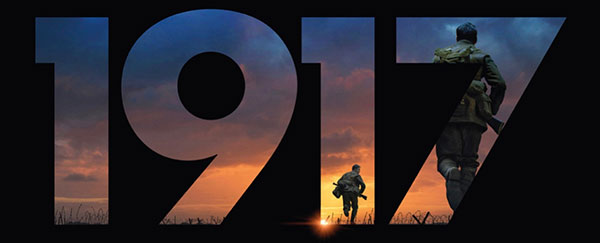 The first world war epic 1917 has won the seventh AMPS Awards: Excellence in Sound for a Feature Film. Congratulations to the winners: Stuart Wilson AMPS, Hugh Sherlock, Thomas Fennell, Rachael Tate, Oliver Tarney AMPS and Mark Taylor. The soundtrack for this immersive drama that leads the viewer through the trenches and battlefields of northern France, maintains the tension and emotions throughout this groundbreaking film, gripping audiences worldwide.

AMPS Awards recognise the value of clear intelligible dialogue in a Feature Film or Television Drama, and in addition to the traditional heads of department, we also honour Key 1st Assistants (Boom Operators) and Supervising Dialogue/ADR Editors. Reflecting the importance AMPS attaches to the acquisition, editing and mixing of the spoken words. The whole team can be truly proud of their combined professional talent.

An AMPS Awards event will be organised in the near future, when the winners will be presented with their trophies. The crew members who creatively contributed to the winning soundtrack will receive Certificates of Merit. More news in due course.

AMPS Awards continue to gain recognition and prestige in the wider Film and Television industry. Please submit your suggestions for Television Drama and Factual Film Sound from 2019, as well as worthy Hardware and Software Audio products for both Production and Post Production Sound.

Submission forms are on the website. AMPS Awards are important, your input is vital, please participate.

AMPS Awards are sponsored by Dolby, Sennheiser and Twickenham Film Studios.
AMPS EGM & AGM Sunday 23 February 2020

In order to propose amendments to the Constitution, and in accordance with the Rules, a brief AMPS EGM will be held commencing at 11.00am on Sunday 23 February 2020.
The AMPS AGM will immediately follow the conclusion of EGM business.
 
Venue: National Film & Television School, Station Rd, Beaconsfield HP9 1LG


Parking is minimal on site, but there is plenty of parking in surrounding area.
 

Refreshments will be available from 10.30am.
Following the AGM there will be a Sustaining Members Show and a complimentary buffet. Bar facilities also available. 
To help us with catering requirements please indicate your intention to attend, or send apologies, by emailing:
admin@amps.net
AMPS inaugural Podcast now available on Soundcloud

The first episode of the AMPS Podcast is now available on SoundCloud. In this episode AMPS member Enos Desjardins talks to Sound Designer Peter Albrechtsen about his work on the Oscar-nominated Documentary The Cave (Part 1 of 2).
This will also soon be available via iTunes. Be sure to look out for episode 2 - coming soon!
Many thanks to Owen Peters and Owen Shirley who have made this possible.
AMPS Technical Awards nominations please!

2019 AMPS awards event - Richard Morson from iZotope accepts his award for the
 RX7 'Audio Repair' software,

from
AMPS' Rob Walker.
The 2020 AMPS sound awards season is now underway and, for the first time this year, to better represent the distinct spheres of production and post-production sound, our technical award category has been split into two, with certificates to be presented to the nominees and winners of each:
 
THE AMPS AWARD FOR EXCELLENCE IN A HARDWARE OR SOFTWARE PRODUCTION AUDIO PRODUCT

THE AMPS AWARD FOR EXCELLENCE IN A HARDWARE OR SOFTWARE POST-PRODUCTION AUDIO PRODUCT
All AMPS members are encouraged to make as many suggestions as they like in either or both categories, so
please send your suggestions
with a brief description and category chosen for consideration by the membership to:
technicalawards@amps.net
A copy of the awards rules for each category is available for download on the AMPS website:

The Technical Awards Group is now open to submissions for new products released from 1 January to 31 December 2019.
AMPS' Ronan Hill wins sixth CAS award!

AMPS member Ronan Hill has won his sixth Cinema Audio Society award for his work as Production Sound Mixer on Game of Thrones.

Ronan has been nominated for every season of the show and this win follows a sixth TEC award win at the Namm Show in Anaheim California last weekend and his fifth Primetime Emmy award win for GOT.
Hill who attended the ceremony at the Intercontinental Hotel, Downtown Los Angles paid tribute to his team and fellow production mixers Simon Kerr and Danny Crowley who share the CAS award for Season 8 The Bells with re-recording mixers Onnalee Blank, Mathew Waters and foley mixer Brett Voss.
Congratulations!
Bubblebee Industries - new AMPS Sustaining Member


Specialising in high quality sound accessories for film, broadcast and location sound recording, Bubblebee Industries is dedicated to Making Sound Sound Better. Our innovative microphone wind protection, lavalier mounting and IFB solutions have been carefully designed to give audio professionals the best possible tools to get their job done quickly, efficiently and to a very high standard.

Bubblebee Industries was founded in 2010 by Poul Mejer; a Danish production sound mixer with over 20 years of experience in location sound. During his time in the field, Poul recognised the need for higher quality tools to help him and his colleagues achieve the best sound possible under difficult conditions.

At Bubblebee we understand how field recording can often mean capturing sound in very challenging or extreme environments. With this in mind, Bubblebee's products have been crafted down to the last detail to combine ease of use, with technical efficacy. Our vision is to help our customers achieve the highest quality audio, by making their microphone sound as natural as possible.

From Location Sound Recordists to Production Sound Mixers and Broadcasters; Bubblebee's products are loved all over the world.
** Also, see 'Dates for your Diary' below for a social event in Bristol on Monday 3 February hosted by Bubblebee **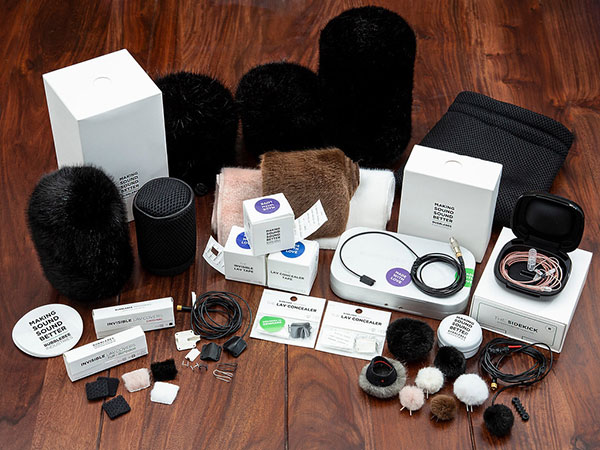 Bubblebeers at the Left Handed Giant BrewPub in Bristol! -
Monday 3 February 7.30pm
Left Handed Giant BrewPub, Hawkins Lane, Bristol, BS1 6EU

Join Aj & Caleb from
Bubblebee Industries
(latest AMPS Sustaining Member) and Andrew Wilson for a hoppy night of beers and all things sound-related at the Left Handed Giant BrewPub in St. Philips, Bristol on Monday 3rd February from 7:30pm. 
The venue is a short walk from Bristol Temple Meads train station (and an easy crawl back there) for anyone coming from further afield -
www.lhgbrewpub.com
Anyone is welcome; the more the merrier!
AMPS EGM + AGM - Sunday 23 February 11.00am

NFTS, Beaconsfield, HP9 1LG
Refreshments from 10.30am
AMPS SOCIALS
Manchester, Bristol, Birmingham, Cardiff and Leeds Socials -
2020 dates and information coming soon.
Soho Social - The first Tuesday in each month.
New Venue - The George, 1 D'Arblay Street, London W1F 8DG
Everyone welcome, 7.00pm onwards.
All events are open to AMPS members and guests. They are a great chance to put faces to names, to network and to chat. It's a rare opportunity for production sound and post sound folk to get together… plus there's beer and food.
New AMPS Member No. 1: Dora Filipovic

Hi, I am a PhD student at Digital Media Arts at the University of Surrey. Already a graduate of the University of Arts in Belgrade, Serbia, I have won numerous awards for my sound design work, including four for creative contribution from Radio Belgrade.

 

Over the past seven years, I have worked as a sound designer/editor on more than 20 award-winning feature films, as well as many documentaries and short films including Glances of Closed Eyes, a documentary that I created about blind and visually impaired people who use sound to introduce the viewer to their way of life.

 

 
New AMPS Member No. 2: Richard Morgan

 

 

Hi, I'm a reliable and proactive London based 3AS/Trainee looking to gain experience on feature films and dramas. I have recent experience working dailies on a Netflix drama as well as various short films and passion projects.

 

I would love the opportunity to work as part of team on more narrative projects.

 

 
 

With great sadness we learned that John Rudling passed away on 28th December. John spent a lifelong career in Sound. During his days at Hayden Laboratories, the home of Nagra UK and later Sennheiser, he gained wide respect for exemplary service to his customers in the sound community. Many Production Sound Mixers, and Sound Transfer Facilities benefitted from his knowledge and expertise throughout the Nagra era.

Under John's leadership, Nagra Kudelski (GB) Ltd. became one of the early Sustaining Members of AMPS. He and his team were regular and welcome exhibitors at our annual Sustaining Members' shows

 
John served on the AMPS Council where he took on the onerous office of AMPS Membership Secretary. He applied his integrity, dedication and plain common sense to the task, as he did for all Council business.
For his outstanding contribution to the sound community and AMPS, as well as his diligent service as Membership Secretary, John was awarded a Fellowship of the Association. The Fellows enjoyed his convivial company at our informal Fellows' lunches. He will be sadly missed.

Graham V. Hartstone AMPS
Very sad to report the passing of AMPS Member Michael Johns at he age of 90. Michael was a founding member of the GBFTE. He was a very private and softly spoken person with a talent for teaching the craft of picture and sound editing to many students over the years. He will be best known to many for his organisational skills in arranging the joint guilds' film screenings at Pinewood.

The GBFTE made him a Fellow in 2018 when he retired from their board of governors, he was an honoury member of the BSC.

Our sincere condolences to Michael's family.

Graham V. Hartstone AMPS
AMPS discount on Ambisonics Workflow creation course

Sennheiser have announced the new dates for Ambisonics Workflow for immersive content creation course.
 
AMPS members can enjoy a 20% discount on the course - just use code AMPS20 in the checkout.
 
As the world of immersive audio continues to develop, there is a greater need for audio professionals to become competent in understanding and applying the principles behind the latest advances in immersive audio workflows.
It's that time again… stop what you're doing, get comfortable and spend the next 35 minutes watching this beautiful (and amazing) piece of film.
Pantone Colour of the Year 2020

Did you know that the Directory pages on the AMPS website are some of the most frequently visited?

 

Make sure that your profile is up to date - you never know where your next work enquiry will come from!

 

 
Can we help with your Professional Development?
We're keen to hear from you with ideas for seminars and training sessions which would contribute towards Continuing Professional Development.
We're very aware that keeping up with techniques and updates can be a full time job in itself, so if there's any way that AMPS can contribute towards maintaining and developing your industry knowledge and skills, please get in touch.
AMPS Address & Phone Number
27 Old Gloucester Street
London
WC1N 3AX
Tel: +44 (0)1753 669111
AMPS, 27 Old Gloucester Street, London, WC1N 3AX
www.amps.net / +44 (0)1753 669111