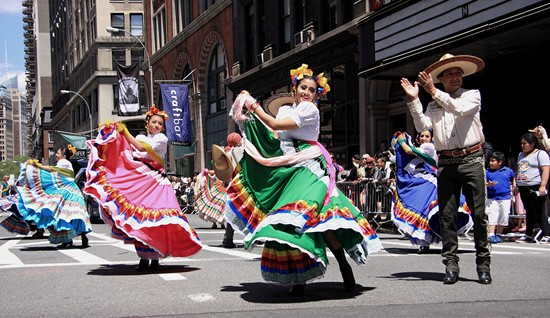 photo by Anthony Morrison
Last  May over 155 groups expressed over 77 unique styles of dance and culture by parading their way down Broadway in the world's largest display of diversity! Twe;ve fabulously crafted floats gallantly made their way down Broadway from 21st Street down to University Place, swinging East on 8th Street and into Tompkins Square Park for DanceFest.  This year we honored Savion Glover, Jawole Zollar and Hex Hector as Grand Marshals who could all be seen in the parade atop one of those beautiful floats!
Each year Dance Parade features a theme that is presented on ads, flyers, posters and t-shirts.  Some of the popular ones in the past have been "One Parade, Many Cultures"  "United We Dance"   and "Be The Momentum". So far, more than 10 themes were nominated for 2015 and we have put the top 3 into Survey Monkey.  
The top 3 themes are:
Live Free and Dance
Think Global, Dance Local!
Around the World in 80 Styles
OR suggest your own theme
Click here
to fill out a short survey on your experience as a Dance Parade participant: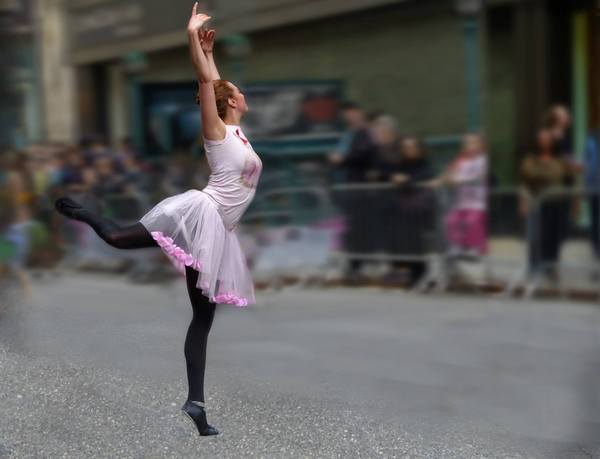 Want to join the team and help make next year's parade and festival happen?  
Click here to become a volunteer!
"To touch, to move, to inspire. This is the true gift of dance."
- Aubrey Lynch
We appreciate your support!