We are very excited to announce that Savion Glover has just accepted the honor as our second Grand Marshal of 2014!




Famous tap dancer, choreographer, and actor Savion Glover is the epitome of a living legend. Born in 1973, the tapping marvel has graced the stage since childhood. He set a record as the youngest person ever to receive a scholarship in the Newark Community School of the Arts. Before he was a teenager, Savion made his mark starring in the leading role in the Broadway musical "The Tap Dance Kid".

Savion Glover developed his own dancing style he dubbed "free style hard core." The Tony Award winning dancer eventually worked with dancing greats Gregory Hines and Sammy Davis, Jr. Among his credits are starring roles in major Broadway productions  like "Jelly's Last Jam", a role for which he made history as the youngest ever recipient of a National Endowment for the Arts grant.
As a choreographer, Glover's work has helped maintain tap dancing as an art form in the modern dance world. His starring role in the musical "Bring in 'da Noise, Bring in 'da Funk", which he also choreographed, debuted on Broadway in 1996. The musical chronicles events in African-American history and brought Savion a Tony for best choreographer.

Glover was made known to the younger generation with recurring appearances on "Sesame Street." He also holds the credit as the live captured dancing motion behind Mumble the penguin in the Disney film "Happy Feet" and "Happy Feet 2". Savion also served as co-choreographer for the film.

Glover's quick steps and amazing rhythms continue to influence the lives of young people. His production company tours schools across the country, spreading enthusiasm for tap dancing and cementing his place in history.

 
Help us Dream Big!
To build a bigger and better parade, we need your collective imagination, ideas and suggestions, Dancers and Dance Lovers! 



We are planning to launch an Indiegogo campaign in February to find underwriting for this year's New York Dance Parade,  Festival and expand our Community Engagement Programs. 



So far we've done it all with a very modest budget. But with your help, we will use these funds to enable bigger and brighter floats, cleaner sound, fabulous t-shirts, better stages and funds to pay our teaching artists in classrooms and community centers.  

We would like to hear from YOU, the dance community what you'd like to have for perks in return for your financial contribution support.   Are you interested in a BE THE MOMENTUM T-shirt, Tote-bag or photo album? What other memorabilia would you be interested in?  Would you want to take a dance lesson? What kind? Create your own float or ride on one with a celebrity Grand Marshal? This is your chance to be involved in our collective future success---Send your suggestions to ideas@danceparade.org 
Thank you! 


 

 

 

photo by Robert Ullman

Dance Parade Social @ Sidewalk Cafe
 

 

 

Come out on Saturday, January 25th to Sidewalk Cafe in Alphabet City for our very first social of 2014! Meet the team that is responsible for one of New York City's most jubilant days and find out ways you can pitch in and become a volunteer!

No Cover
Drink Specials
& much more to be announced soon!


Prospective Volunteers are urged to come by and get to know the team. Save the date : The 8th Annual New York City Dance Parade and Festival will take place on Saturday, May 17th! Visit www.danceparade.org for more information and click 'participate'!

 

 

Sign up to become a Dance Parade volunteer here

For this month's Genre Buzz we are featuring The Age Old Joyfulness And Expressiveness of Armenian Folk Dance!

 

The Armenian dance heritage has been one of the oldest, richest and most varied in the Near East. From the fifth to the third millennia B.C., in the higher regions of Armenia, the land of Ararat, there are rock paintings of scenes of country dancing. These dances were probably accompanied by certain kinds of songs or musical instruments. In the fifth century, Moses of Khoren himself had heard of how the old descendants of Aram make mention of these things in the ballads for the lyre and their songs and dances.

 

 

 

 

 
Dance Parade, Inc. is a volunteer supported non-profit organization! It is the dedication, expertise and rhythm of these brave few that are solely responsible for the success of the event and all the background work that goes on all year long leading up to the parade and festival. Every month, we choose a different volunteer to spotlight. We ask them a few questions to let you know who they are, where they've come from and where they see themselves in the future.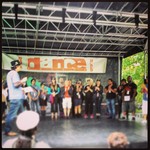 Without the expertise and dedication of our all-volunteer team, Dance Parade would simply not happen.  Aside from the continuous work done all year long to ensure the success of the event through sponsorship outreach and marketing,  the actual planning and production of the event requires the help of many.  Here are the many positions that need filling by people just like you.  Will you 'be the momentum'?

    •    Production Manager: maintains production timeline and tasks,  coordinates committee members and volunteers,  reports directly to Production Committee Chair Nikki Creary, helps with parade group outreach
    •    Production Coordinator for registered groups:  responds to all inquiries from dance groups, follows up on parade group needs and is chief liaison between registered groups and the Production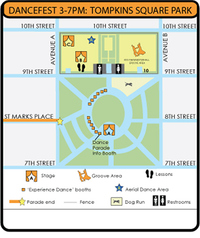 Committee.  As chief liaison, Production Coordinator will also connect groups to appropriate Dance Parade members as required or requested, inducts/trains all new committee members as Dance Parade Liaisons.

    •    Parade Float/Audio Coordinator:  coordinates the design and acquisition of parade floats, working with dance groups to realize their vision and communicates with float vendor.  Insure floats have proper sound equipment and communicates proper adherence of sound guidelines and limitations.
    •    Vehicle Coordinator:  secure Dance Parade vehicles as needed i.e. Grand Marshal presentation vehicles, day-of parade operation vans/cars, coordinate operational needs, insure parade groups w/vehicles adhere to vehicle guidelines, manage and distribute vehicle permits day-of parade.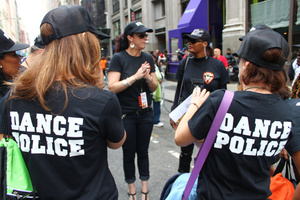 •    (NYDP) Dance Police Captain: chief coordinator of day-of parade volunteers, help to promote NYDP membership as a fun and playful way to volunteer, helps to fill any open positions/jobs/duties for day-of parade needs/requirements, actively solicits members to the NYDP.
    •    DP Liaison: ensure all new members of Production Committee are trained and assigned to a set number of dance groups for outreach, responsible for registration fulfilment and quotas, overall management of all groups up until and during parade festivities


Interested in any of these positions?   Contact nikki@danceparade.org and let her know today!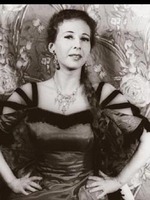 "The truest expression of a people is in its dance and in its music. Bodies never lie."
Click the button below to donate toward the cause and help make Dance Parade happen!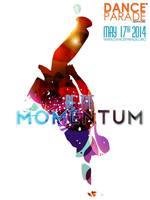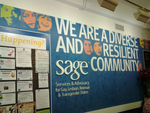 Dance Parade Gearing Up To Expand Ageless Action Program This Spring!
Dance Parade is gearing up to implement its Ageless Action program in three additional sites for the Spring.
Already in pilot at the SAGE Center in Chelsea, this program merges culture, fitness and community in a movement program designed to address the needs of active seniors.
Groups with teaching artists participating in Ageless Action residencies must be registered to participate in the parade, and there are lots of other perks – including PAY ($50/hour) for classes and performances and the opportunity to have seniors dancing down Broadway with you!
Sixteen week residencies begin in March. Dance Parade requires Ageless Action teaching artists to participate in a training session (at your convenience), provide thoughtful lesson plans and teach a demo class.
In January, we invite interested teaching artists to observe/demo on Tuesday afternoons at the SAGE Center during our pilot class. Please contact shireen@danceparade.org ASAP if you are interested.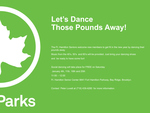 Ft. Hamilton Swing Series For Seniors In Bay Ridge, Brooklyn
As part of this year's massive older adult fitness initiative, Dance Parade has joined with the NYC Parks Department to offer a four-week series of classes in social dances from the 1940′s-1960′s. Led by Community Engagement Director Shireen Dickson with assistance from other Dance Parade teaching artists, these free classes run for the next four Saturdays in January (1/18, 1/25, 2/8 and 2/15) from 11-12 PM and are FREE and OPEN to the public!  The Ft. Hamilton Senior Center is located at 9941 Ft. Hamilton Parkway in Brooklyn.
On Saturday, May 17, 2014, get the best seat on the parade route as 10,000 dancers stop and perform in front of this year's grandstand! 
Watch over 200 dance organizations be announced by our MC as they dance their way to Tompkins Square Park for DanceFest. Bring your camera–there's no other event quite like
this one!
Click image below to reserve your seat!

A podcast collection featuring DJs from all over the world for your listening pleasure!  Click image below to listen...