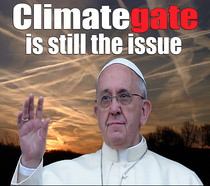 IAHF List: As Christmas nears I'd like to urge all of you to read this free book that I read recently while stuck in Vancouver airport for 8 hours during a long plane delay while trying to get to San Francisco, then on to Anaheim CA where Sulfur for Health had a booth at the Weston A. Price Foundation's annual conference where I gave a lecture for continuing education credits much as I also did at the IABDM conference in Tennessee the month before.
TREMENDOUS FREE BOOK BELOW SAVED ME DURING AN 8 HR PLANE DELAY RECENTLY WHEN I WAS STUCK IN VANCOUVER AIRPORT TRYING TO GET TO SAN FRANCISCO

PLEASE ASSIST THE IAHF/ SULFUR FOR HEALTH
I have friends there who are Muslim, and friends there who are Christian. Bible smugglers need allies in order to stay alive, and it is a great feeling to bring people to the Lord, especially around the day of his birth.

The last time I was there I tore ligaments in my left knee, and got a pulled groin muscle in my left leg from running from Muslim separatists on the edge of the jungle who were running towards me while firing bursts from AK 47s.
I stepped in a hole while running to get back to a safe area from which I was whisked out of the war zone on the back of a motorcycle that had to get around the military checkpoints back to Davao from which I flew back to Manila and safety.
If I live, I will be returning in early January

, but if I die, I will have died doing something I really believe in: fighting evil on every level in an effort to truly love and truly help others, but I don't intend to die, I intend to come back stronger in my faith than ever and urge you to pray for me!

While I am away my very able staff will be handling all orders, and when I am able to "up periscope" I will be in email contact at times, and I won't be on Mindanao the whole time I'm overseas so I will be able to call some people back at times but its not easy when you're 7000 miles away from West Coast USA due to the time zones involved (I'm going to sleep while you're waking up.)
I pray for all of you, and want you to know that Sulfur For Health has staff working here in this office while I am away on my Mission, so even if I get my head chopped off, Sulfur for Health will continue on without me if I don't make it back alive.
Your earnest prayers will help put a hedge of protection around me so that nothing will harm me! I am a very firm believer in the healing power of prayer! You will be too when you see me return from my mission unscathed, but if anything does happen to me, it is ok, because death is not to be feared- its not what you think because when you pass on you maintain your same conciousness, memories, and sense of identity, plus you get to work directly with our Creator from the other side to keep fighting evil- here is how I can unequivocally know this!

MY NEAR DEATH EXPERIENCE WHEN I WAS 16 HELPS ME TO DO THIS MISSION TO MINDANAO TODAY
DEATH IS NOT NEARLY AS SCARY AS WE'VE ALL BEEN LED TO BELIEVE!! I WAS OUT OF MY BODY WITH NO PULSE FOR OVER AND HOUR AFTER A HEMLOCK TREE FELL ON ME DURING A CANOE TRIP WHEN IWAS CAMPED FOR THE NIGHT!
A TORNADO CAME OUT OF A VERY VIOLENT THUNDERSTORM!! I LIVED AND SPENT A LOT OF TIME IN A FULL BODY CAST & HAD TO GO THROUGH PHYSICAL THERAPY TO BE ABLE TO WALK AGAIN! THAT WHICH DOESN'T KILL US MAKES US STRONGER!!

I want you all to know that death isn't what you think. How do I know? A tree fell on me in a tornado when I was 16

on the night of July 4, 1973 and I had an out of body experience.

We were on a 3 week canoe trip through the Adirondack Mountains of upstate NY when a tornado came out of a thunderstorm and the wind was blowing so hard that rain was being blasted completely through the tent!
I was curled up on my side holding up the front tent pole, while the guy in the back was curled up on his side holding up the back tent pole, and the guy in the middle of the tent was shining his flashlight against the side of the tent while futiliy dabbing some water proofing stuff on in a losing effort to stop the rain from being blasted completely through the tent.
He saw the shadow of the tree falling towards us, realized it would hit me, and grabbed my left shoulder to slam me down flat on my back while diving on top of the guy in the back to avoid being hit himself.
They got hit by the branches, but I was hit by the trunk. When it hit, I thought i'd been hit by lightening! It ruptured my bladder which was full of urine, ripped my urethra loose from my bladder, and shattered my hip and pelvis. I had a lot of internal bleeding, but wasn't pinned under the tree because it was a Hemlock so the springy branches caused it to bounce and twist to the side.
The moment I was hit I felt the most excruciating pain I've ever felt and my soul, which is electrical energy, left my body and began hurtilng through space at a high rate of speed!
I was on the edge of crossing over to the other side. There were beings shining with white light on the other side and

it was clearly a place of unconditional love, but I wasn't ready to go, so I was snapped back as if attached to a bungee cord to a place about 50 feet above my body which was like being in a helicopter surveilling the scene below!
I saw John Paul Thomas, the trail guide, run over to the tent with his knife, slash the tent open so the other two guys could climb out over my body, and I saw him grab my hand and pull my arm and wrist out of the tent so he could

put his fingers on my wrist checking for a pulse, which I knew he would not find!
I wanted to cry out, but could not make myself audible not having any vocal cords, not being in my body, and THAT was when I REALLY FREAKED OUT!!
Holy SHIT I thought!

How the hell do I get BACK in my body?

I was scared worse than I've ever been. Next thing I knew our Creator appeared to me and said

"Its totally up to you, you can do what you want, you can come with me, or you can go back into your body!!"
I said,

"Can you tell me what my LIFE would be like if I were to choose to go back in my body?"

He replied "Sorry, I can't answer that because it would interfere with your free will,

you just have to decide one way or the other!"
Well I think I became a political lobbyist in that moment because I began PLEADING with him "Oh come on man! You are GOD! You know EVERYTHING and I really need you to give me at least SOMETHING to go by because I've never BEEN in THIS situation before and I'm really SCARED (no lie) and don't know what to do!

Can't you please give me SOMETHING, ANYTHING to go by?"
He said "If I were to respond to your question, you'd have to make a decision one way or the other immediately after what I would say because I'd have to choose my words very carefully so as to not interfere with your free will, is that ok?"
"Of course! " I replied, so he said "All I can tell you is this, if you were to choose to return to your body, you will go through something a LOT more painful than even recovering from this accident, and I don't want you to make a snap decision, you have all the time you need to really THINK about this, so please really PONDER your decision!"
I said "can I take a whole hour, how much time do I have to think about this?" He said "All the time you want, sure, you can take an hour if you want."
So I looked at my life from every angle. I realized he might be referring to literally ANYTHING in his effort to warn and dissuade me ! I thought about my life and realized I could be paralyzed and never walk again, but decided I loved life so much that I wanted to come back.
I thought about all I'd learned about survival from my dad who was an officer in Argus Unit 1, a Navy commando unit from WW2 that was one of the forerunners of todays SEALS. Dad was part of this preinvasion landing task force that went ashore on Japanese occupied islands from rubber rafts from submarines on moonless nights to set up radar, radio, perimeter guard and to blow up the coral heads so the LSTs (landing craft) could come through the reefs with the main bodies of the invasions.
They were heavily bombed by Japanese planes and had to dig into foxholes. At times they had fire fights with numerically superior Japanese patrols. In 1962 dad was one of the men who President Kennedy tapped to create the original SEALS, and he gave me SEAL training as a kid growing up under his roof. I was lucky to have a man like him for a father.
So after pondering my life while out of my body, the moment I decided I wanted to return to my body, iike you snap your fingers I was back!
The trail guide was astonished because all of a sudden my eyes were open and I started giving him advice on how to rescue me (I was an Eagle Scout, a lifeguard and trained first aider at 16). He had been trying to do CPR on me for over an hour and had just about given me up for dead, when I decided to return to my body, so he was utterly astonished when I suddenly opened my eyes and began talking to him because I'd had no pulsed for over an hour!
www.iahf.com by scrolling down to the sign up menu where they can put their email addy, and click enter, the autoresponder will instantly email them a link they must click on to complete the subscription process!
Remember- everyone benefits from sulfur it and magnesium are the two most important minerals in the human body, and we all need it to chelate all the toxic heavy metals being sprayed on us by aircraft for population control purpose, so don't allow anyone in your family to be culled! Order enough sulfur for the whole family and for friends, neighbors and coworkers

TODAY!! and don't forget our OTHER Detox products which work well synergistically with sulfur for ADDED protection to make DAMN SURE you don't get Morgellons disease via which you will be biologically chipped!!
MERRY CHRISTMAS & HAPPY NEW YEAR FROM