FRIDAY I'M IN LOVE…
BIGGEST EVER GLOBAL SALES…
…AS AMAZON DELIVERS FOR FREE
…AND BOUTIQUE LABELS SHINE
SHOPLIFTERS DUE IN STORES
TRAILERS OF THE WEEK
---
---
If you can't read this newsletter or see the ads, please click here. We've been away for a few days for half term, hence the late running…
It was a good week for… Mamma Mia, picking up a Guinness World Record as it storms onto physical formats …
It was a bad week for… Film producer sues YouTube…
And so, Black Friday and Cyber Monday have come and gone, and as November turns to December, with payday arriving on Friday November 30, the serious business of selling stuff moves up another gear. But what of Black Friday and the likes? How was it for retailers? We'll start with Zavvi, which confirmed that the day and the brouhaha surrounding it is as effective a way of kickstarting Christmas. The Hut Group's Steve Cook said: "Black Friday was a great success for us with a record number of visitors onsite and strong year on year growth. This was especially satisfying given the huge number of retailers running the message online now so customers could choose pretty much any product to spend their money on yet they still chose to spend it on physical entertainment on zavvi. This period well and truly kickstarts Christmas spending but is also a great time for some self purchase with the endless offers!"
In the physical world, Fopp also reported a strong performance on the day and over the weekend, kickstarting its busy period. The retailer's Zach Lewis Kilburn said: "Black Friday once again performed great in Fopp, with particular focus being on some fantastic technology offers with select key visual offers too. This, combined with some absolutely fantastic audio and visual Xmas offers, means we are starting December off on the right foot, going into payday with some killer offers from the likes of Artifical Eye and BFI. Alongside that, whilst we will be following the main daily deals from HMV, we have secured a few Fopp specific ones that will provide our customers with the more offbeat products they want for a lot less!"
---
---
Amazon has claimed another biggie for its assorted activity, announcing its results on a global basis, with Cyber Monday (November 26 for those still getting used to this kind of parlance) being its single biggest ever day for sales on a global level. In the US itself, the five days from Black Friday through Cyber Monday and beyond, which Amazon has dubbed "the Turkey 5", after the traditional Thanksgiving dish in America, were bigger than the previous year's, another record performance. "Black Friday and Cyber Monday continue to break records on Amazon year over year, which tells us that customers love shopping for deals to kick off the holiday shopping season," stated Jeff Wilke, CEO Worldwide Consumer. "With curated gift guides, convenient shopping experiences, incredible product selection, and free shipping with no minimum purchase amount, Amazon offers customers tremendous value—sure to deliver smiles all season long." Among the various successes, including home security and the kind of changes that show how wide Amazon's brief now is, Amazon claimed that "Fire TV continues to be the #1 streaming media player family in the U.S., U.K., Germany, and Japan, across all retailers".
Meanwhile, here in the UK the online giant has offered up another consumer-friendly deal that should give another fillip to trade. From Thursday November 29 through to December 5 it is offering fee delivery to all UK orders with the promotional code FREEDELIVERY, a tempting offer for non-Prime members. "Ahead of Christmas, customers can enjoy a week of free standard delivery with no minimum order amount on orders that are dispatched by Amazon, including electronics, fashion, home and toys from Amazon's expertly curated Christmas Shop," said Sam Lulla, Christmas Marketing Manager, Amazon.co.uk. "With millions of items available for free standard delivery as part of this promotion, we are helping all Amazon customers save even more money this festive season."
It wasn't just the big boys though, more niche retailers, such as the online arm of the BFI Shop, sister retailer to the physical outlet at its complex by the Thames, BFI Southbank, enjoyed strong sales too. It specialises in the kind of films the BFI shows (and releases), as well as boutique labels, world cinema and more. Sales across the weekend rose by 50 per cent year on year, this success was driven by discounts on a selected range of classic and arthouse box sets, from the BFI's own label as well as other boutique labels including Criterion, Indicator and Curzon/Artificial Eye. The BFI Shop's manager Kerry Meech said: "By targeting the BFI's dedicated following of serious film fans we delivered impressive sales on high ticket items. We are looking forward to further success for the rest of Q4 and beyond, and are always keen to work with labels who have niche physical products for our audience."
---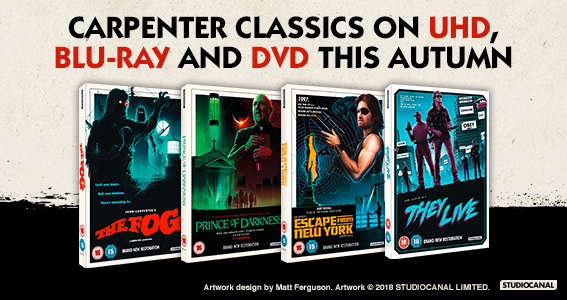 ---
As we noted last week, it's time for the comedians and their ilk to take to the television screens, radio airwaves, printed pages and online columns selling their current DVD and digital releases for the gifting market and many are using the opportunity not just to plug their own product, but to stand up for physical releases as a whole. Take the past week or two and the big releases through Spirit. Both its stand-up comedy specials, featuring John Bishop and Joe Lycett, two of the biggest titles for 2019, have been touring the chat shows and more. And they've been highlighting their own releases as well as flying the flag for home entertainment gifting too. The former has been in HMV's flagship Oxford Street store dressed as a staffer for promotional purposes (see the clip on our site) and has appeared on the likes of Jonathan Ross (see here from around 19 minutes in, with Bishop particularly good on gifting and the importance of DVD as something tangible to give to friends and relatives, aided by Emma Bunton, no less), while Joe Lycett, on Graham Norton was similarly praising the format's present potential (you can see it here). Their words has aided their respective releases, currently the top two selling special interest comedy releases according to the Official Charts Company, while it could also help the business as a whole throughout December. Commenting on the release, Spirit's Sarah Stanley said: "Both John and Joe have been working the PR circuit incredibly hard using their own innovative approaches to terrific affect in the last couple of weeks and their sales have absolutely benefitted accordingly. With plenty of PR, national Radio and Poster campaigns still to run, John Bishop and Joe Lycett are incredibly well set for tremendous sales growth throughout the key gifting period." You can see more on Bishop, Lycett and their pro-DVD words on our website shortly.
And, four weeks in, what of the Official Film Chart this week? Well, according to the Official Charts Company, Incredibles 2 holds on to the top slot, with The Greatest Showman rising back up again to number two. The highest new entry – and based on downloads alone – is Mission: Impossible – Fallout, in at number three. Down Skyscraper moves up to four, thanks to physical sales joining its downloads (the chart was up to November 25, published on Wednesday November 28). Hotel Transylvania 3 is a new entry at six based on downloads alone. Sherlock Gnomes additional disc sales along downloads brings it up to number nine…
---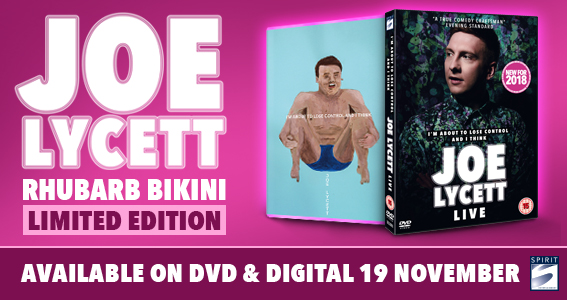 ---
As November rolls into December the gifting season kicks up a gear and chief among those aiming for this key market is HBO. The company has a wealth of product that makes for perfect Christmas presents, and it is tapping into that for marketing and promotional activity throughout December. It's using taglines such as Bring HBO Home This Christmas, Unmissable TV Boxsets For Everyone and Gift Now on DVD & Blu-Ray and a creative that includes a house, firmly grounding its campaign in the physical world and pushing HBO product's home viewing potential. As well as retail-led activity, HBO is also pushing its wares through an outdoor campaign, including London Underground 12-sheets spots right through until December 24 for last minute purchases. The titles it's featuring in the campaign highlight the strength of the catalogue, with everything from shows set to return in 2019 (Game Of Thrones, True Detective, Big Little Lies), its perennial bestsellers (The Sopranos, The Wire, Curb Your Enthusiasm, Sex And The City) and the current biggie Sharp Objects. Commenting on its activity, HBO's Lindsay Seager said: "In a time where we are drowning in digital we wanted the campaign to encapsulate the emotion and nostalgia of gifting or receiving a physical boxset wrapped up at this time of year."
Another big launch took place around Waterloo in central London on the morning of November 26, as Universal unveiled its DVD and Blu-ray release of Mamma Mia: Here We Go Again with a Guinness World Record-breaking attempt. It pulled together some 324 groovers to complete the World's Biggest Disco Dance, beating the previous holder thanks to the efforts of dance students. The attempt was led by Strictly stars Ola and James Jordan as was matched by other events at other Waterloos around the UK. Mamma Mia! super-fan Ola Jordan (Strictly Come Dancing) said: "The Mamma Mia! films are a cultural phenomenon and it's great to be a part of such an epic event. We've been so impressed by the students who have clearly put a lot of time into learning this routine – I definitely think there are some Strictly stars of the future here!" James Jordan added: "We're both huge fans of Here We Go Again, so it's been an honour hosting this Guinness World Records. This is the most dancers we've ever shared a stage with and it's wonderful to see the lasting legacy of Abba and the film's feel good factor bring everyone together." Assistant choreographer Lucy Bardrick said: "Making the film was an unforgettable experience and to be here today staging this record and celebrating the DVD and Blu-ray release is the icing on the cake. The students have put in weeks of hard work learning the routine and it was so exciting sharing their triumph when the judge announced the record."
Hotel Transylvania is the little franchise that could – outdoing other, bigger animated properties and, from a standing start has turned into a hugely profitable film series, with the third outing, due to arrive on physical formats on Monday December 3, earning more than £20 million at the UK box office this summer. Its release should certainly add to the units already notched up by the previous two titles. And, as Sony Pictures Home Entertainment's Amy Sawyer said, it has already started strongly during its digital window. She said: "The third instalment of the much-loved Hotel Transylvania franchise arrives on DVD and Blu-ray from Monday. Crossing the £20 million mark at the box office, the title has already gotten off to a spec-DRAC-ular start on Digital and we're looking to build on this year's success within the family space. We've transitioned the Theatrical summer-themed campaign to a more seasonal approach this December, putting the movie's animated characters front and centre. We've also been able to unlock fantastic support from our retailers and execute a number of compelling brand partnerships to ensure the Drac Pack stays at the forefront of consumers' minds in the run up to Christmas."
---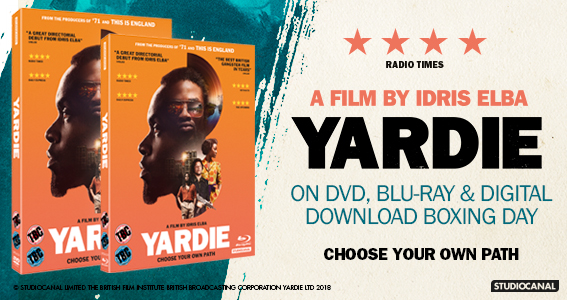 ---
Also due from SPHE on Monday December 3 is another title, also aimed at younger viewers, in the shape of Totally Tiana. For the older readers, Tiana, aka Tiana Wilson, is a YouTube star, and the release is the latest home entertainment release aiming to appeal to the YouTube generation. Commenting on the release, senior marketing manager at SPHE Tanya Johnson said: "We're delighted to be launching Totally Tiana My Awesome Story on DVD and Digital next week. It's an exciting opportunity for us to work with YouTube megastar Tiana Wilson on a fun feature length video especially for fans that showcases brand new content, lots of silly pranks and reflects on her rise to fame in the YouTube sphere. The title is pre-ordering well and we're looking forward to making it a must-own for Christmas, engaging younger audiences through a collaboration with POP TV channel and through Tiana herself who'll be at the helm of driving awareness via dedicated videos on her own channel to engage her 9.7million fans."
It starred at the London Film Festival, played around the UK for one night only and then premiered on television to further acclaim. Demand for ways to see They Shall Not Grow Old, noted director Peter Jackson's breathtaking and groundbreaking look at the First World War, using state of the art restored and colourised documentary footage from the Great War has grown in the last few weeks. And now one of the year's most acclaimed films has finally been confirmed for home entertainment release with the digital download available now and physical formats to follow on December 10. The Lord Of The Rings and Hobbit director's take on the war, released to mark the centenary of the Armistice, was put together under the auspices of a raft of organisations, with footage culled from the BBC and Imperial War Museum archives. The film used original footage and interviews with soldiers but brought it to life using modern technology to add colour and more, earning five star reviews along the way. Many may have missed the film, but the word of mouth and critical acclaim has continued, aiding the digital and physical release. It's coming out through Warner, with the DVD and Blu-ray SKUs featuring a half hour interview with the director. As Jackson has noted: "I wanted to reach through the fog of time and pull these men into the modern world, so they can regain their humanity once more - rather than be seen only as Charlie Chaplin-type figures in the vintage archive film. By using our computing power to erase the technical limitations of 100-year-old cinema, we can see and hear the Great War as they experienced it."
Currently wowing audiences in cinemas after a rapturous critical reaction is the latest from Japanese director Hirokazu Kore-eda, Shoplifters. The film stole a march on the box office, earning more than £117,000 in its opening weekend, dwarfing bigger films playing on more screens. The Palme d'Or Cannes winner is now the most successful title at UK cinemas from the the acclaimed Kore-eda. It boasts a wealth of four- and five-star reviews, with word of mouth and social media reaction furthering the cause and giving it legs. All of which bodes well for its home entertainment release, distributor Thunderbird Releasing has confirmed a March 25 release date for DVD and Blu-ray SKUs through Elevation. Commenting on the film and the reaction, Thunderbird's Edward Fletcher said: "it's a great start and gratifying for the team who've been busy working hard on preparing the release. It's also positive for those who continue to champion great films from around the world against a tough year box office wise for foreign language film. We expect Shoplifters, with its Dickensian like family story, to continue to strike a chord in cinemas as we move forward into the Christmas period. Meanwhile pre-orders are already building well for the Blu-ray and DVD release next March."
---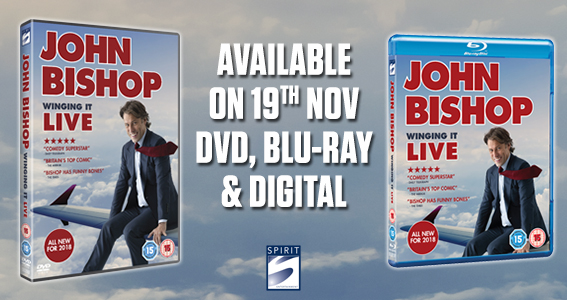 ---
It's interesting to note that as part of the ongoing Brexit rows, chief among them was whether the proposed televised debate would clash with the final episode of Dynasties, the BBC's latest epic David Attenborough natural history series. Canny viewers and consumers will soon realise that they need not worry, as the series, another critical and audience smash, arrives on DVD and Blu-ray first, giving them the opportunity to to see the last episode ahead of its transmission. The title is released by BBC Studios on December 3, with the final episode airing the following Sunday, December 9. Commenting on the release, Lesley Johnson BBC Studios Home Entertainment Director UK said: "We are thrilled that fans will be able to buy Dynasties a whole week before the final episode airs. These sumptuous close up portraits of the five great animal families are seen in 4k for the first time and pre-orders are looking good across all formats for the week ahead."
Black 47, one of the first if only films to deal with the Irish potato famine, albeit in the form of a brutal thriller, has become a sensation in Ireland, where it's outdone blockbuster competitors to become the most successful film of 2018 act cinemas. And Altitude is aiming to capitalise on the interest around the film on both sides of the Irish Sea for its home entertainment release on Boxing Day. As the company's Adam Eldrett noted: "Our final HE release of the year is Black 47, the Irish Box Office phenomenon and number one film of the year in Ireland. As a result we are of course focusing heavily on the territory with our release plans and have a really strong ship out into Ireland, the film is being supported by a raft of retailers complete with In-Store theatre and it's been fantastic to work so closely with the team at Wildcard who have really deserved the success. We also have some really strong distribution across the rest of the U.K. and it certainly feels like a title where awareness has grown exponentially since it's theatrical bow. We will be also supporting the film with some targeted online advertising and a very strong PR campaign."
Some 35 or so industry representatives, taking in staffers from distribution, retail, media alongside students from the National Film and Television School gathered this week in a venue in South Kensington to look at new ways of thinking and facing the challenges of an ever-changing marketplace. The Digital Entertainment Group Europe hosted the event alongside its Nordic group and other interested parties. The group were addressed by TedX creative speaker (and illusionist) Butzi, who encouraged the group to open their minds and look at things in new ways, with further input from Jon Wardle from the National Film and Television School and industry consultant and mentor Monica Chadha. Speaking after the event, one participant from the DEGE said: "I really appreciated the time to sit down and take a wider perspective on myself and the way I think about what I do, and also to hear how others think. It was great to have a session like this to remind us that we are more empowered than we think to take meaningful action in our lives, our workplaces and our industry. For those already thinking along these lines, the day was a great reinforcement and revitalisation. For those who are not, hopefully it at least struck a nerve to wonder, why not?" BASE chief executive Liz Bales added: "It was an inspiration to see guests from all disciplines and across all levels of seniority – from potential colleagues through to category and industry leaders – embrace the spirit and intention of the Future Building event. It has been equally gratifying to hear so much positive feedback after the event from across the DEGE and guests." DEGE chair and president Nicola Pearcey concluded: "As the landscape changes, it remains incredibly important that events aimed at helping businesses meet those changes do too, delivering the tools to enhance creative thought. It was with this in mind that we brought together DEGE members and guests to attend an interactive session that would both challenge and inspire, ultimately to drive future business success. From the moment the fantastic Butzi wowed the group it was clear that everyone attending the Future Building session was open to and, more importantly, incredibly keen to consider innovative approaches to commonplace but critical scenarios. The success of this event provides a platform from which to further engage with members new and old in a more innovative fashion as we lean into the future with engagement and positivity."
---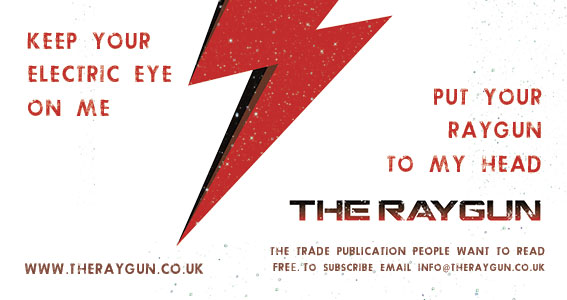 ---
"This way, YouTube has created a revenue model out of the illegal distribution of content. Enough is enough. We're talking about an illegal and criminal offense, and YouTube is not taking responsibility. It leads to a situation in which we as producers have to check for illegal links to our films on YouTube every week and beg to have them removed, after which they immediately reappear through another channel.
Dutch film producer Klaas De Jong, currently suing YouTube after his film Redbad only earned back €400,000 of its €8 million budget at cinemas in the Netherlands, whereas a copy illegally uploaded to the service amassed 500,000 views.
The long-mooted new Candyman film stepped up a gear as Jordan Peele, producing the horror update with MGM and Universal partnering to bankroll it, has revealed more details. Mia DaCosta at the helm for Western Little Woods is to direct, with a 2020 release slated for the film described by Peele as a "spiritual sequel" to the seminal 90s shocker, based on a Clive Barker short. He told Deadline: "The original was a landmark film for black representation in the horror genre. Alongside Night Of The Living Dead, Candyman was a major inspiration for me as a filmmaker, and to have a bold new talent like Nia at the helm of this project is truly exciting. We are honoured to bring the next chapter in the Candyman canon to life and eager to provide new audiences with an entry point to Clive Barker's legend."
Drac's back, at least that is if he ever really went away. Doctor Who and Sherlock colleagues Steven Moffat and Mark Gatiss are Joining forces once more for a new BBC series of Dracula. The new take, kicking off as three episodes a la Sherlock, Will, the pair say, hark back to Bram Stoker's original gothic masterpiece. Claes Bang, from The Girl In The Spider's Web, will star...
Roald Dahl is still, years after his death, one of the world's biggest and most popular children's writers, has works and film and Tv adaptations of them have become staples for generations of kids. And Netflix is doing it all over again after inking a deal that will see it developing properties based on Dahl's children's books. This will include giants such as Matilda, WIlly Wonka and many more, with series and feature-length specials planned. "Our mission, which is purposefully lofty, is for as many children as possible around the world to experience the unique magic and positive message of Roald Dahl's stories," said Roald Dahl's widow, Felicity Dahl, "This partnership with Netflix marks a significant move toward making that possible and is an incredibly exciting new chapter for the Roald Dahl Story Company. Roald would, I know, be thrilled." "Immersing ourselves in the extraordinary worlds of Roald Dahl stories has been an honor and a massive amount of fun, and we are grateful for the trust the Roald Dahl Story Company and the Dahl family have placed in our team to deliver more moments of shared joy to families around the world," commented Melissa Cobb, Vice President of Kids & Family Content at Netflix. "We have great creative ambition to reimagine the journeys of so many treasured Dahl characters in fresh, contemporary ways with the highest quality animation and production values." "Netflix is known for innovative and high-quality storytelling," added Gideon Simeloff, Strategy Director for The Roald Dahl Story Company. "There is no other place in the world that can deliver animated entertainment for the whole family at such quality and scale."
"Cops and robbers, and you lost…"
You're on The Raygun newsletter mailing list, which has been running for eight years, because you requested it, have been recommended to us or sent us emails. You can unsubscribe at any time, if you're daft, using the link elsewhere or by emailing as below. But of course, you don't want to do that, do you? We don't share your information with anyone else, we don't like cookies and we're the good guys. We care because you do…
To subscribe to The Raygun newsletter, please email
info@theraygun.co.uk
with subscribe in the subject matter
To unsubscribe, email

info@theraygun.co.uk

with unsubscribe in the subject
For editorial or advertising queries, contact

tim@theraygun.co.uk