This week has been intense as you may have seen if you
TUNED IN
to the beginning or read any of the press coverage of our City Council meeting Wednesday night.
The cause? Parking, Taxes and Politics.
After a lot of discussion and aggravation, we ultimately:
Voted 5-3-1 to repeal the recent Dynamic Pricing changes to parking meters (first reading) and

Asked Mayor Bhalla to revisit his 2019 Municipal Budget taking into consideration the parking revenue changes before the Council introduces it.
A number of people have reached out trying to understand what the heck happened and why and how including why I voted the way I did. And I will address this below in more detail (grab a drink...), but first, I want to give you my views on Dynamic Parking and our 2019 Budget.
I was one of the four 'No' votes on the Dynamic Parking ordinance approved in November.
That said, I support raising prices for metered parking in our business districts to incentive turnover to support our businesses, just not so high and not so quickly. Tell me what you think of just raising it to say $2 in the CBD?
I voted 'No' originally also because I felt there was no transparency around the use of revenues, not enough consideration of the impacts to our residents and local businesses, and no roll out plan other than a Nixle alert.
I voted 'Yes' on the repeal last night for reasons below but mainly because it was the better of two alternatives being considered. I will work with everyone on a new pricing plan that supports our businesses and the city's financial needs, and not penalize our residents.
Some additional color underpinning my view: I work closely with our businesses as a member of our Special Improvement District steering committee and I can tell you the businesses broadly support picing changes to effect turnover, but where they are divided is on price. Smaller businesses feeling most impacted by higher prices.
I am concerned. The Mayor's proposed budget showed a 2.5% increase in the tax levy after depleting the City's rainy day fund/surplus by $5M in 2018 with a real possibility of seeing this happen again in 2019. And if that were to happen, we may have an insolvent parking utility and a low surplus that will impact our AA credit rating and ability to borrow at low rates. Parking revenues from the Dynamic Pricing were to be a major source of putting that "borrowed" surplus back. I am hopeful the Mayor and the Administration will come back with more cuts and a plan for parking revenues that works.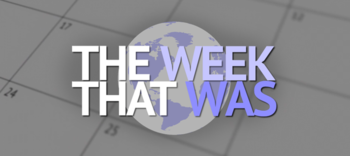 So back to the week that was… the how, when, who and why. Like a backstory on TV when you see "24 Hours earlier"... some of this is a little inside basebally but it will give you an idea of what happened leading to the intense vote on Wednesday night…
Monday, March 4th
Since Monday, March 4th and continuing...

More residents and businesses complain about the increases than support them (I experienced this as well).

Wednesday, March 6th

A Hoboken resident / friend of Councilman Russo attends the City Council meeting and uses profanity toward him about his sponsoring of Dynamic Pricing ordinance and how the new parking rates significantly burden residents.

Wednesday, March 13th

The Finance Subcommittee that I have Chaired for four years meets to review the Mayor's draft 2019 Municipal budget showing ~2.5% increase in tax levy, and borrowing / depletion of $5M surplus (~10% of tax levy) for budget gap with future parking revenues as primary source to replenish the surplus.

Friday, March 15th

Mayor Bhalla distributes his 2019 Municipal Budget to the City Council and puts on

CITY COUNCIL AGENDA

; substantively the same as draft shown to Finance Subcommittee (foreshadowing reminder, budget is heavily reliant on parking revenue increases…).

City Council Agenda is published with no amendment relating to Dynamic Parking.

Tuesday, March 19th

Mayor uses city Nixle alert system to send out

A POLITICAL MESSAGE ON DYNAMIC PARKING

(Nixlegate has apparently returned) saying he met with Councilman Russo and supports his proposed amendment to roll back the pricing increases in the Dynamic Pricing ordinance.

In the same Nixle, he supports a NEW provision allowing Hoboken residents to park for FREE for 4 hours in our Central Business District (note: residents park for free in meters in the rest of Hoboken).

Concerned about the impact on the budget, both Council President Giattino and I emailed the Administration asking about the impact the Mayor's reversal on Dynamic Pricing would have on the budget and ability to regenerate surplus.

Council members begin responding to the proposed Russo / Bhalla amendment – questioning the implications on budget, on businesses, etc.

Wednesday, March 20th – day of council meeting.

Growing concerns about the 4 hour free resident parking provision that is considered "anti-business" in the Russo / Bhalla amendment lead to discussions of proposing an alternative ordinance in case Councilman Russo is declines a compromise to remove that provision.

THIS IS CRITICAL:

THE ONLY ALTERNATIVE THAT WOULD GET AT LEAST 5 VOTES

and shift votes from Russo / Bhalla amendment with the anti-business provision was a full repeal of the Dynamic Pricing alone, without the anti-business/free parking.

Wednesday, March 20th – Council Meeting

UP FIRST

, Administration presents Mayor's 2019 budget (see the link and/or attached - excuse the chicken scrawls)

Council asks questions / expresses concerns about surplus depletion and regeneration and reliance on parking revenues.

Council suspends vote on introducing budget until a discussion and vote is had regarding Dynamic Parking

.

Council receives Russo / Bhalla ordinance for the first time and Russo presents roll back of pricing, no change in timing of meters, and 4 hour free parking for residents in CBD.

Cunningham, Giattino and I ask Russo if we can remove the free parking, Cunningham offers a compromise to 15 minutes free. Russo declines and wants to vote.

Cunningham makes a motion to table the Russo / Bhalla amendment and gets the necessary five votes to do so.

I introduce the "alternative ordinance" to repeal the Dynamic Pricing and it receives the necessary five votes to pass on first reading.
In case you are interested, this is what the votes were...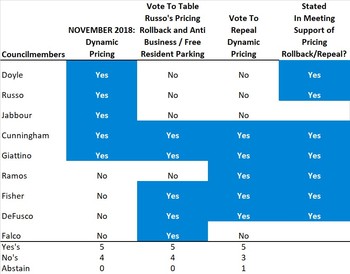 Wednesday, March 20th – Council Meeting continued…

Back to the Budget… with Mayor Bhalla's reversal on parking meter pricing increases and most of the Council now agreeing to this, the question is: what are the impacts on the Mayor's 2019 Budget?

So we asked that the Mayor / Administration take the budget back, revisit and come back to the City Council for introduction next week with

reduced costs, and plans for parking revenues and surplus regeneration.

Thursday, March 21st

Day after meeting, Mayor again sends out a

POLITICAL MESSAGE USING NIXLE

(Nixlegate continues…)

which is both factually incorrect and political in his support for Councilman Russo:
"I thank the City Council for adopting the proposal by chair of the Council transportation sub-committee, Michael Russo, and my office to roll back the dynamic parking policies in Hoboken. The feedback from the public has been valuable as we pause to identify the best ways to help improve parking for residents, visitors and business employees alike. We look forward to working with the community as we develop parking policies that are fair and increase turnover. I ask the Council to finalize the adoption of this proposal at the next Council meeting on second reading."
Since sent to thousands of residents in Hoboken, it has now been removed from the City's website, but remains on the Nixle site.
Friday, March 22nd

I reached out to the Mayor, Business Administrator Marks and Finance Director Landolfi expressing my concern with the budget and asking additional information about projected surplus levels / depletion be provided when the Mayor re-introduces his next budget.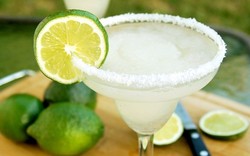 What's next? A margarita, some sleep and then round two next week. But seriously, the Mayor has called a special meeting to re-introduce his budget on Wednesday, March 27th at 6pm. I am hopeful the next version will be one that the City Council will feel is sustainable and vote 'Yes' to introduce. And we will begin budget hearings as soon after the Council introduces the budget. Regarding parking? We will vote on the second reading of the repeal at the council meeting on April 3rd.
If you are as bothered as you know I am about the use of Nixle by the mayor's office for political purposes, please email the Mayor and tell him and cc: me and other council members. It wasn't just the two Nixle's referenced above, it was also the
NIXLE SENT TODAY
about the Northwest Park and Union Dry Dock. No real update other than some promotion for the Mayor. If any of you are interested in starting an online petition about this… I certainly wouldn't oppose…

Remember, Nixle told the City that Nixle CANNOT BE USED FOR POLITICAL PURPOSES and said they would get more involved if the problem was "systemic". So lets keep track together.