Thursday, June 10th, 4pm to 8pm, LAFAYETTE FARMERS' MARKET, LAFAYETTE,
CA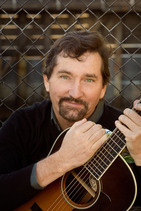 This will be the first time for me at the Lafayette Farmers' Market. I will joined by Bob Hahn on harmonica and Peter Andrews on guitar. This will be the first of four consecutive gigs with Peter. Should be a fun afternoon/evening!
LAFAYETTE FARMERS' MARKET
Plaza Park, Moraga Rd. and Mt. Diablo Blvd.
Lafayette, CA
Friday, June 11th, 8pm to 11pm, BLUE ROCK SHOOT CAFÉ, SARATOGA, CA
with James May, Nancy Cassidy, Mary Ann Coty and John Miller
So the five of us will each play a set at this very cool and legendary venue in Saratoga. My set will start at 10 pm and I will be joined by Bob Hahn and Peter Andrews again. Blue Rock Shoot has great salads, pizza, beverages and desserts, so come on out for dinner, a snack or a drink and enjoy some tunes!
BLUE ROCK SHOOT
14523 Big Basin Way
Saratoga, CA 95070
Saturday, June 12th, 7:30pm, GRANITE BAY HOUSE CONCERT
HIDDEN VALLEY CLUBHOUSE, GRANITE BAY, CA
with Larry Diehl
My buddy and fine singer-songwriter, Larry Diehl and I, will be playing at this house concert, near Roseville. It should be fun since I grew up in Sacramento and several of my old high school friends will be coming. Peter Andrews also grew up in Sacramento and he and some of his other buddies will be showing up. I can't wait for this one! If you want to come, send me an
email
and I will reserve a spot for you.
Presented by Lui Lui Productions
$15 suggested donation
HIDDEN VALLEY CLUBHOUSE
7490 West Lane
Granite Bay, CA 95746
Sunday, June 13th, 5pm to 8pm MINAMI SUSHI, BERKELEY, CA
with Nancy Cassidy
I will be playing a set at this sushi restaurant in Berkeley, near the UC campus.
Nancy Cassidy
will be doing a couple of sets with her fabulous band. Bob Hahn and Peter Andrews will be joining me one more time.
MINAMI SUSHI
2516 Durant Avenue
Berkeley, CA 94704
Wednesday, June 16th, 6:30pm to 9:30pm FREE THE HIKERS BENEFIT CONCERT
KOKO COCKTAILS, SAN FRANCISCO, CA
This is the benefit concert that I discussed at the beginning of the newsletter—I hope you can make it to help raise funds for Shane, Josh and Sarah. Bob Hahn, John Bidwell and Mark Petrella will be playing with me that night.
KOKO COCKTAILS
1060 Geary Street (between Van Ness and Polk)
San Francisco, CA
Friday, June 25th, 9pm, LUNA'S CAFÉ, SACRAMENTO, CA
Peter Andrews will make a separate trip to play at this Sacramento gig. Again, this is a first-time gig for me.
Julie Baker
and
Bob Hahn
may be joining me as well. If you live in the Sacramento area and missed the Granite Bay house concert, be sure to catch this one!
LUNA'S CAFÉ
1414 16th Street
Sacramento, CA  95814
Tuesday, June 29th, 6pm to 9pm, DAVENPORT ROADHOUSE, DAVENPORT, CA
We're back again at this beautiful restaurant/inn, located 100 yards from the ocean, on Highway 1. Nestled in an artist colony, 11 miles north of Santa Cruz, the Roadhouse provides great food, beverages and accommodations. Bob Hahn will be joining me and Julie Baker may be there as well. Make an evening of it and come out for dinner, appetizers or dessert and enjoy a beverage of your choice. Also, if you are traveling from afar, the Roadhouse has some lovely guest rooms.
DAVENPORT ROADHOUSE
1 Davenport Avenue
Davenport, CA 95017