Newsletter Headline Here...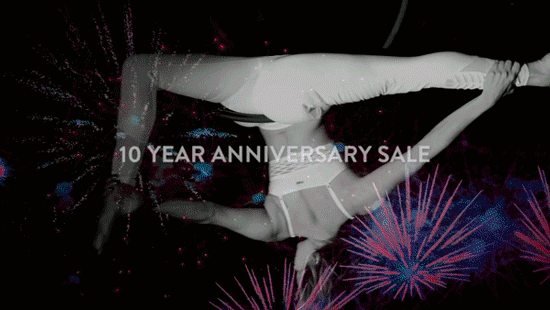 🎆 
10 YEAR ANNIVERSARY SALE 
🎆
LAUNCHING INTO BLACK FRIDAY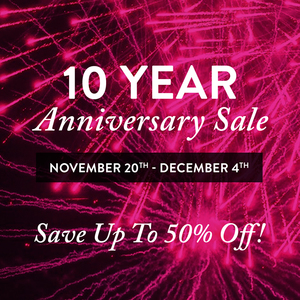 We're celebrating 10 years of Body & Pole with OUR BIGGEST DEALS EVER! Save up to 50% off! Deals will go live at midnight Wednesday, November 11th and end on Wednesday, December 4th at 11:59 PM.
NO PURCHASE RESTRICTIONS, BUY AS MANY AS YOU LIKE!
Expiration dates apply. See website for full details.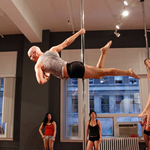 WHAT IS YOUR FAVORITE MEMORY? JOIN US ON IG TO CELEBRATE 10 YEARS!
Over the next few weeks, we are going to be seeking time-capsule'esque footage, photos, and memories of your time at Body & Pole from 2009-2019!!! We wanna hear from you... what are your favorite memories or moments over the years? Tag us
@bodyandpole
, and use our official hashtag
#10YEARSOFBP
and we may share it with the beloved Body & Pole community!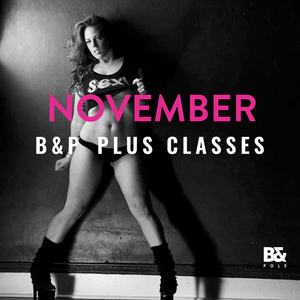 NOVEMBER 2019
STAY WARM INSIDE WITH THESE STEAMY B&P PLUS SPECIALTY CLASSES!
Smooth as Silk
, Sexy New Foundations

, 

Sexy Choreography 

with Annemarie Davies
, 
STAR POWER
with Sam Star, Six Feet Under with Jeni, AND MORE!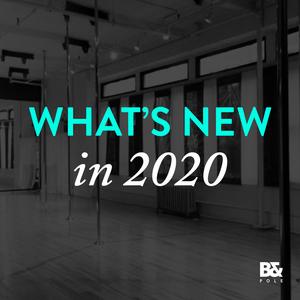 NEW PRICING IN 2020
Speaking of 10 years of Body & Pole, we've recently signed our lease for another 10 years! This is a huge WIN for pole & aerial in NYC! New programming and changes in our pricing structure will begin at the start of 2020.
You can preview out all the changes now, just click the link below.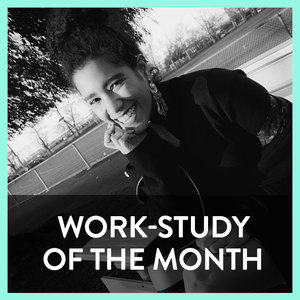 OCTOBER 2019
Our work-study of the month for October was Vanessa! Professional, hard working, and fun to boot, Vanessa brings great energy and positivity to the team and to the studio. To show our appreciation, Vanessa will receive a free private lesson with the instructor of her choice! Thank you for everything you do!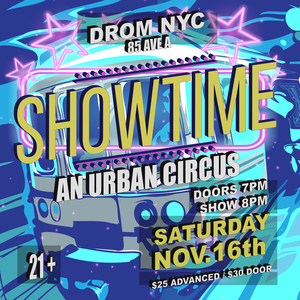 SHOWTIME
LIVE AT DROM NYC
SATURDAY, NOVEMBER 16TH
DOORS 7:00 PM,
SHOW 8:00 PM
$25 ADVANCED TICKETS
($30 AT DOOR)
SHOWTIME is a variety show featuring the artistry of Pole Dancers, Aerialists, Burlesque Artists and many more.
Take a ride with us. Stretch your imagination beyond the confines of your surroundings and let these performers thrill and entertain you on you way to your destination.
elevatED TEACHER TRAININGS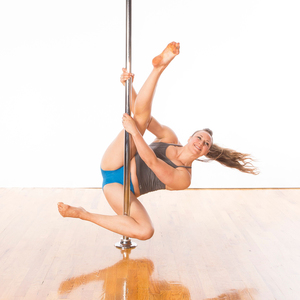 UPCOMING NYC TRAININGS
Pole Level 1 | 2019
Body & Pole (New York, NY)
January 6 - 8, 2019

Sweetwater Studio (Bronx, NY)

February 14 - 16, 2019
Ever thought about teaching, or just want to take your training to the next level with a deeper understanding of body mechanics and movement exploration? Join us for one of our upcoming 2020 elevatED Teacher Trainings in New York!
Donna is co-producing a variety show,
Showtime: An Urban Circus
, on November 16 at DROM NYC with Mariangela Ciccone and Abigail Williams. This event features pole dance, aerial, contortion, and burlesque acts inspired by the MTA, and features instructors Samantha Marsh, Gal Friday, Kira Fath, Kyla Ranney, and Scholarship recipient Tamara Kopper | @donkakong @sammykomarsh @galfridayburlesque @kiratortion @ky_ranney @tamonshePhoto: @polesportorg
Sam Star is teaching a workshop weekend with instructor Lara Michaels at Studio No Excuse in Ghent Belgium November 16-17, then heads to Mountain Pole Camp to teach workshops and perform November 24 - December 1 | @lithiumkitten @misslaramichaels 
Photo: @rtamarra
Elena is premiering
"Pale Imitations at the Deep End"
November 20, 21, & 22, a brand new site-specific aerial performance art piece, that she also choreographed and directed. Featuring B&P instructors Brenna Bradbury and Kyla Ranney | @delgadomakes @brennabradbury @ky_ranney
Photo: @justinnohre
In addition to teaching workshops with Sam Star at No Excuse in Ghent, Belgium, Lara is also performing at Pole Play November 21 at Velvet Lounge Brooklyn, and Schtick a Pole in It on November 30 at DROM NYC | @misslaramichaels @schtickit @dromnyc
Photo: @whyareyoumakingmedothis
Summer Lacey is performing and teaching workshops at Dzul International Dance Festival in Campeche, Mexico with Constellation Moving Company November 25 - 30  | @winterbrocade
Photo: @rachaelshanephotography
Tracee Kafer is heading to Europe in November to teach her FYF Intensive for the fourth year at Drehmoment Berlin, as well as teaching workshops in early December in the UK. @traceekafer @findingyourfreestyle
Photo: @cecidebucourt_photography
We are honored to help you own your unknown.
- The Team at Body & Pole
Body & Pole, 115 West 27th Street NY, NY 10001