2019: THAT WAS THE YEAR THAT WAS
BASE: PHYSICAL DOWN, DIGITAL UP
PUBLIC STILL LIKES COLLECTING DISCS
QUEEN ON THE THRONE AS YEAR'S BIGGEST
MORE STARS THAN EVER
ERA FIGURES RELEASED TOO…
…AND DECADE ANALYSED
COMMENT FROM TRADE BODIES
ERA: 4K UHD "BUOYANT"
BASE: HABITS WILL CONTINUE TO CHANGE
FUTURESOURCE: SVOD "STRENGTH TO STRENGTH"
2019: THE RENTAL PERSPECTIVE
"LESS IN PHYSICAL THAN 10 YEARS AGO"
CURZON ACQUIRED
SADLER EXITS EUREKA
BASE AWARDS REMINDER
Q1 TRAILER REVEALED
TWEET OF THE WEEK
TRAILERS OF THE WEEK
---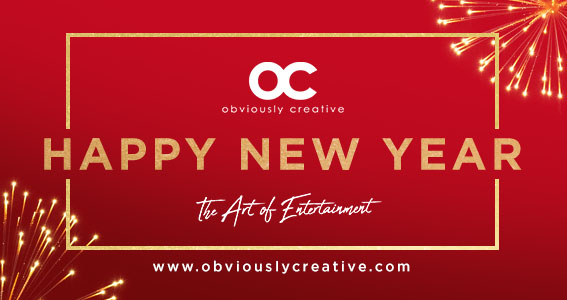 ---
If you can't read this newsletter or see the ads, please click here.
It was a good year for… Digital, helping the overall video market achieve growth in 2019…
It was a bad year for… Physical sales under pressure…
As December turned into January, as 2019 passed and heralded the arrival of a new year, 2020, and as the trade slowly returned to work – and yes, we do appreciate that, for many on the retail side there's no such thing as couple of weeks off for Christmas and the New Year – the industry's big trade associations and retail bodies unveiled the year-end figures for the 12 months that have just gone. And, for those returning (we know there are a good few of you not due to return until Monday January 6), the headline news from the 2019 figures will not be too surprising. The whole year could probably best be summed up in just four words: digital up, physical down. While there is much more to the year-end highlights than just that, this is the overriding impression to take home from 2019. Overall, it was good news for the industry – for as a whole, the video category grew by a healthy 9.5 per cent in the 12 months, and is now worth £2.6 billion. The figure makes for easily digestible headlines in the national press and beyond, and also sees video outstripping its entertainment rivals in the shape of games and music. Delving deeper into the figures – firstly looking at the numbers from BASE – there's much to digest. Subscription video on demand services, led by Netflix and Amazon Prime Video, are now firmly entrenched in the business, BASE said, generating more than 65 per cent of home entertainment market value. But as BASE noted, it's not as black and white as that – almost 40 per cent of svod subscribers also transact on physical and digital formats, and there are great swathes of consumers who don't subscribe, more than 7 million, according to BASE. This means, it said, that the transactional home entertainment market is "vital", generating more than £891 million in revenue. What's more, more than half of that came from physical formats – DVD, Blu-ray and a still-growing 4K UHD format. Physical product is still king when it comes to ownership, with 42 per cent of those buying physical doing it to add to their collection, 43 per cent for gifting and 46 per cent so they could rewatch as much as they liked.
The British public's affinity for collecting was further highlighted by the increase in Blu-ray's market share – it accounts for more than a quarter of the disc market's value, 27 per cent in total, up from 24.3 per cent in 2018. Its higher quality sibling, 4K UHD, also saw growth, it now represents 16.3 per cent of Blu-ray sales and 4.3 per cent of the total disc market. More good news came from the increase in average price of Blu-ray discs, up 4.7 per cent year on year and now totalling £14.88. EST – digital sales – were also up, by 4.5 per cent in volume terms and 3.5 per cent in value, while the top 10 titles of 2019, on average, saw 33 per cent of their sales coming from the EST versions. Two titles, Bohemian Rhapsody and Avengers Endgame, enjoyed EST sales of more than half a million, while each title in the year-end EST top 10 sold more than 175,000 copies.
More on individual titles – the aforementioned Queen and Freddie Mercury biopic Bohemian Rhapsody, was the year's bestseller, shifting a hugely impressive 1.7 million copies across physical and digital. It's a fitting conclusion to Fox's long and storied history as a UK home entertainment operator after the company was absorbed into Disney and effectively shuttered at the end of the year. It also gave the company back to back successes after the success of The Greatest Showman in 2018. That musical sold a further 468,000 copies in 2019, taking its lifetime total to 3.1 million. In market share terms, Disney now boasts an 18.6 per cent share in value terms, with a raft of biggies in the year's bestsellers, including the second biggest title of 2019, Avengers Endgame, which sold 1.3 million units. In volume terms Universal, with eOne now being looked after by the major, joining the stable alongside Paramount and DreamWorks and boosting its presence. Universal's biggest of the year was Paramount's Rocketman, with other strong sellers including Yesterday, the latest How To Train Your Dragon and, Mamma Mia Here We Go Again, the 2018 musical that still managed to be the studio's fourth biggest seller in 2019.
Other notable successes came from Warner and musical A Star Is Born (702,000) and its 662,000-unit selling Fantastic Beasts: The Crimes Of Grindelwalld narrowly popping Sony's Venom (653,000 units sold). Over in the TV sector, HBO, whose home entertainment arm has been subsumed into Warner's operation, had the biggest title with the eighth and final outing for Game Off Thrones, which shifted a whopping 192,000 units in just four weeks to the end of the year, making it the biggest TV title of the year, the biggest television franchise and also one of the top 10 bestsellers in terms of consumer spending disc. Second, and equally impressive, was another HBO associated title, although Chernobyl, selling 116,000 copies, was released by Acorn. BBC Studios scored with Peaky Blinders as well as Doctor Who, while BASE also pointed out that the success of The Crown (fourth in the TV chart by title as well as by franchise) and Good Omens (BBC Studios) showed the public's appetite for owning titles that began their journey on svod services.
---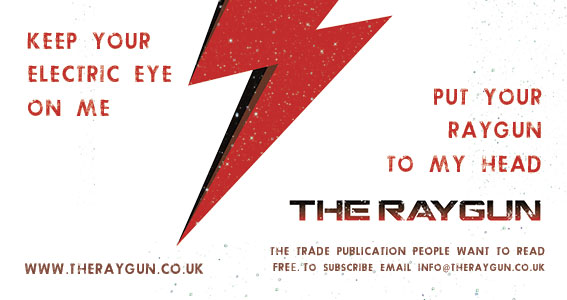 ---
More year-end figures came from ERA, with the entertainment retailer-led organisation releasing figures taking in music and games as well as video, enabling industry observers and others to compare performances between sectors and formats. ERA also pulled together decade-long figures, allowing for comparisons between formats and categories in 2010 and at the end of the decade, much like the pictures doing the rounds on social media; these too make for fascinating reading. The ERA figures show that despite falls across the physical entertainment market, with music and games suffering alongside video, streaming services and digital uptake helped produce overall entertainment growth, with the market increasing by 2.4 per cent to just shy of £7.8 billion. With music overall growing by 7.1 per cent (to £1.4 billion) and games declining by 3.4 per cent (£3.8 billion), video saw the greatest growth in 2019 – as noted earlier, it's up 9.5 per cent to that magic £2.6 billion total. ERA's statistics do, however, lay bare some of the issues facing the business – in video physical retail was down 22.6 per cent to £477 million; physical rental down 24.8 per cent to £23.4 million, with digital rising by 21.5 per cent to £2.1 billion. Physical sales in video fell at a faster rate than music down 17 per cent, or games (21.1 per cent). ERA further broke down the figures to show that the great British public spent £147 million less on physical products but spending on digital and subscription services rose by £373 million.
ERA's figures also looked at how the landscape had changed over the decade between 2010 and 2019. Using the same numbers as above, it showed that on video physical retail had declined by 77.2 per cent while physical rental had fallen by a hefty 91.6 per cent – at the same time digital had grown by a whopping 1268.8 per cent, helping the video market to increase by 3.5 per cent in the decade. Overall, the entertainment market had seen physical sales decline by a touch over 70 per cent, digital rise by almost 490 per cent, meaning an overall rise of 33.3 per cent. Games, driven by console and tablet and mobile innovation and music had both grown by 76.2 per cent and 19.1 per cent respectively.
Plenty of comment on the year-end figures came from the across the board. ERA eco Kim Bayley said: "The rise of digital entertainment services has created the biggest revolution in UK leisure habits in history, enabling people to access the music, video and games they love wherever and whenever they want, and transforming the fortunes of record labels, filmmakers and games developers. The fact that in 2019 over 80 per cent of entertainment spending was on digital services shows the scale of that revolution. There is no doubt retailers of physical product had a tough time in 2019, but physical entertainment was still a £1.4 billion retail business. Sales of vinyl and 4K Ultra HD discs are buoyant and still growing and we still have huge hit phenomena like FIFA 20 which can sell 1.5m physical units at around £40 a time. Physical is down, but it's definitely not out. Video's digital renaissance is remarkable, but it is undeniable that physical formats are the key to scoring a blockbuster hit. Every one of the year's Top 10 biggest hits sold more on DVD and Blu-ray than they did digitally. The key message from the games business in 2019 is we need those two new consoles from PlayStation and Xbox – and soon. As more and more people sign up to streaming services, it obviously becomes a challenge to maintain the same rate of growth, but the fact is UK music fans spent £190 million more on subscription streaming services in 2019 than they did the year before – that's more than twice the value of the entire vinyl market."
Over at BASE chief executive Liz Bales said: "In a year that has seen consolidation between studios and independent distributors alike, the reality is that consumption habits are changing and are likely to continue to do so, with the debut of D2C services like Disney+, Peacock and HBO Max all likely to further catalyse that change. At the same time, it remains clear that ownership – whether on the best possible physical formats like Blu-ray and 4K UHD or, increasingly, digital ownership with its own set of flexible benefits like watching wherever on the go and instant access – remains of significant value to many of us. Collection, curation and gifting are clearly continued gateways to the transactional video sector, but so too is the fact that planning a night with friends or family has an emotional resonance that many of us remain wedded to. Opportunity often comes from change, as evidenced by the UK production boom, and so we look to 2020 with excitement and a wealth of content and delivery well equipped to meet evolving audience needs."
More from BASE and Elevation md and the organisation's co-vice chair Kevin Dersley said: "The UK's creative industries make a significant contribution to both GDP and the broader employment landscape, something likely to be further enhanced by the success of emerging SVOD platforms and by the response to that from other quarters. All of this change endorses the buoyancy of film and TV content but as a category we must ensure we're fleet of foot and part of the ongoing digital revolution mentioned earlier. We know that audiences find enormous value in our content and the first half of 2020, packed with diverse new IP as well as must-see franchise titles, should serve as the perfect reminder that in a market of consumers hungry for content, there's plenty of room for those able to adapt."
And finally, one of the experts helping pull the figures together, David Sidebottom, principal analyst for entertainment at Futuresource Consulting said: "Consumer appetite for paid-for digital video continued its impressive momentum in 2019. Both EST and iVOD grew once again, albeit at a lower rate than previously after an incredibly strong 2018 performance. SVOD goes from strength to strength, as the new wave of SVOD service heralds the next era of digital video, as we enter 2020."

Let's not forget the independents though. So we thought as well as the overall figures, we'd ask our sometime correspondent Dave Wain, from one of the country's remaining physical rental stores, Snips Movies on The Wirral, Merseyside, for his views about the last year and, beyond that, the decade too. As ever, from someone who is an accomplished author as well as compiling numerous booklets and sleevenotes for the likes of 88 Films, it makes for interesting reading. He said: "The end of a decade, albeit one that began with naysayers and doom-mongers predicting that by 2020 we'd all be watching home media via a corneal implant co-sponsored by Optrex and Sky Movies. Well, they said something similar I'm sure. Nevertheless, I write this while perched on a stool in work, surrounded by 12,000 rentable DVDs and Blu-rays, even if there is an unrelenting concern that if I get knocked down by a car and the paramedics ask me my profession to allay fears of concussion, the reply of 'I run a video store' will see concerned faces and a lengthy hospital stay. 2019 was fine. I could put on a despondent look and focus on the handful of crappy days that were usually accompanied by an LFC final (there were, ahem, a few), blistering sunshine or a local event, but on the whole I have no complaints. Business is as consistent as it was the previous year, buoyed by a constant stream of new members, not to mention the lapsed ones who suddenly discover that paying £5.50 for a rental via Sky isn't too bright when the store down the road has the latest kids movies for a pound. Indeed, it's that deal that's solidified a core of customers, as parent after parent gets dragged in by their offspring who really enjoy the process of browsing, selecting and giving a quid to the grumpy bastard behind the counter!"

Snips Movies' Dave Wain continued: "If there's a challenge, then it's the same one as last year, which is one of choice. Aside from the occasional diamond like Night Hunter, the age of the mid-budget DTV movie on DVD has gone. Yes, the box office titles are still there, the horror movies are as well, and (to a lesser extent) the foreign language films, but for the average undemanding Joe or Josephine who's a regular cinema-goer, but wants to supplement their watchlist with a star-heavy vehicle that bypassed the cinema, then pickings are slim. Well, unless they have a predilection for Nic Cage flicks. Across November and December 2009, I bought 59 new release titles on DVD (although by my records 74 were released), while ten years later in 2019 I bought 30 new release titles over those two months, and that was EVERY title that was released. So providing my customers with a real alternative to Netflix and Prime Video will be the challenge for 2020, but it'll need the support of the film companies, in an increasingly difficult physical media environment, to ensure that's possible."
---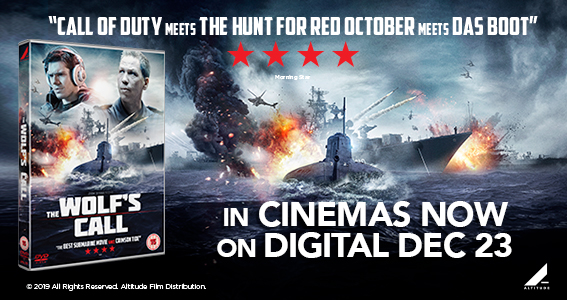 ---
Independent distributor, exhibitor and video on demand operator Curzon Artificial Eye had its early Christmas present revealed on December 23, just as the industry was shuttering for the break. The company has been acquired by US distribution and production outfit Cohen Media Group, with the deal covering all the company's different arms. This takes in one of the country's longest-standing theatrical exhibitors, Curzon Cinemas, which has 20 theatres with 46 screens, mainly in the capital; distributor Curzon Artificial Eye, itself a groundbreaking operation both at cinemas and, crucially, on home entertainment formats, where its video label helped grown the market for world cinema and arthouse titles on first VHS, then DVD and Blu-ray; as well as its more recent Curzon Home Cinema operation, its own video=-on-demand service that has also innovated, notably in its day and date release strategy. Commenting on the deal, Curzon ceo Philip Knatchbull said: "The Curzon brand is uniquely placed to take advantage of the rapidly changing landscape in film and is easily transportable and scalable outside the U.K. With Charles Cohen's proven dedication and track record for quality film together with his recent acquisition of the Landmark theatre chain and now the addition of Curzon he has created an important group of companies with opportunities to grow a unified platform for an ever-increasing demand for filmed content. I look forward to helping Charles S Cohen fulfill that potential." Cohen himself added: "Among exhibitors and distributors of great films, there are few names in the international marketplace as important as Curzon and Curzon's Artificial Eye. We are thrilled to unite with this honoured brand and I look forward to working with Philip and Curzon's highly experienced senior management team. Together, we will carry forward the Curzon brand with plans to expand it in a thoughtful and measured way."

Plenty of change in the business – expect more on what's going on at the likes of Fox and HBO here in the coming weeks, but one announcement from independent Eureka, which has announced that its sales chief Ian Sadler is heading off to pastures new. A long-serving staffer at the independent, he had helped usher in its seminal Masters of Cinema imprint, as well as steadying the ship after the tragic, untimely death of company founder Ron Benson. Paying tribute to Sadler's work there, the company's Ruth Schofield said: "I would like to announce that after 16 years, Ian Sadler has left Eureka to concentrate on his own business. It has been a pleasure working with Ian since I took over the business and I appreciate all the support he gave me when Ron Benson passed away. I would like to thank him for his dedication, passion and commitment and he will be missed by all of us. I wish him and his family all the best for the future." It comes the company looks ahead to a busy 2020, as Schofield outlined: "Following on from a successful 2019, Eureka is looking forward to yet another busy year delivering a wide selection of Cinematic gems. Expect more silent classics, martial arts, Westerns, dramas, fantasy horrors, through to brand new material from up and coming directors. Marcus Garwood will take over all the duties from Ian and as Sony closes its distribution business we look forward to working with Walkers Distribution."
Reminder time, and more news from BASE, as you might have missed our pre-Christmas newsletter if you'd left work early, so here we go: New awards, new categories, a new venue and loads more new elements… BASE has this week opened the entries for its annual awards with a renewed vigour and changes that the organisation said reflected the "ever-evolving nature" of the home entertainment category. The 40th awards hosted by the trade body, due to take place on June 4 at their new home at London's famous Roundhouse in Camden, will have a refreshed awards line-up. New and tweaked categories will include an External Team of the Year gong (taking over from Supplier of the Year); while the Campaign of the Year for Non-Traditional Release takes over from Non-Theatrical to reflect the number of different release strategies used by canny distributors to bring their titles to market, taking in day and date, shortened theatrical windows and more. New categories include Campaign of the Year for Original Series, to reward TV shows in their first season, while Category Hero will recognise individuals who have gone above and beyond the call of duty in promoting home entertainment. BASE said they could come from "retailer or platform, in-house distribution or at an agency or supplier". The awards are also aiming to be the most sustainable ever, cutting down on printed material and waste and utilising a new paperless entry form system. Interested parties must express an intention to enter by Friday February 14, with completed entries due in by a final deadline of February 28. Entry forms can be downloaded from here.

We'll end with a look ahead to Q1 from BASE, which has just published its trailer previewing key titles due on home entertainment formats in the first part of the year. As the trade body was keen to point out in its announcement of the year-end figures, 2020 will be a crucial year, but the signs, on the back of strong theatrical performance in the final weeks of 2019. In the release, BASE said: "Despite the successes of standout titles detailed, the final six months of 2019 saw a significantly reduced slate, mirroring the smaller theatrical releases seen at the start of the year. Looking forward to 2020, however, an exceptionally strong slate is set to help redress the balance, with a host of releases set to delight audiences on disc and digital. "As if to prove it, the trailer comes along with a raft of titles featured, taking in Rambo: "ast Blood, Hustlers, Downton Abbey, Judy, Joker, Farmageddon: A Shaun The Sheep Movie, Maleficent: Mistress Of Evil, Zombieland: Double Tap, Midway, Blue Story, Gemini Man, Doctor Sleep, Sorry We Missed You, The Addams Family and Terminator: Dark Fate. You can see it here.

And, of course, a Happy New Year to all our readers, thanks for your support in 2019. We'll be back next week with more on the 2019 figures, with comment from the winners of 2019 and a wider look at the figures and all the usual news…
---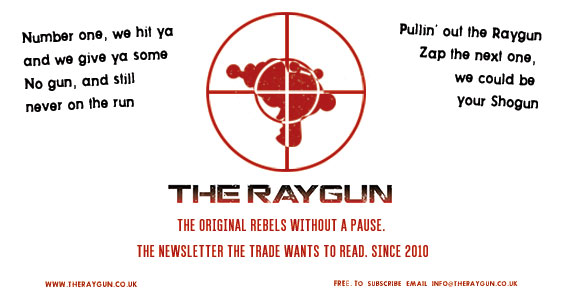 ---
QUOTE OF THE WEEK
"The Happy New Year's release is here! For all kids and everyone who loves it too, have fun guys. Please bear in mind a screener does represent the video and audio quality the producers intend to show, so please support your local cinemas for the full experience. Thx.
"We are looking for people who have screener/files/discs or access to it, we can't get them all every year and to get some bigger titles we need people who have smaller titles too. We are still looking for Spies In Disguise, Little Women, Motherless Brooklyn, Clemency and Dark Waters. As for Star Wars, we would like to see it, but there is no reason to release it, just those Chinese/Korean subbed versions are a no go for us. Who wants to help us out moving forward?"
Infamous online file sharing and dodgy copy uploading release group Hive-CM8 unveils its release of Frozen 2. It doesn't [post films until, it claims, they're in profit, but has appealed for more films…

AT THE MOVIES
UK consumers currently waiting patiently for Disney+, the giant studio's new svod service, have another reason to keenly anticipate its spring launch on these shores. For as well as the delights of the likes of The Mandalorian, and the forthcoming Marvel series The Falcon And The Winter Soldier, Disney this week teased another new comic book related series will be arriving sooner than expected. WandaVision, the series featuring the Scarlet Witch and The Vision, aka Elizabeth Olsen and Paul Bettany (the Witch's real name is Wanda) is now set to land on the service this year, rather than beyond, according to a tweet from Disney+ this week. Still no word if it will reprise any of the sketches from homegrown soundalkiek series Chucklevision though…

More Marvel news and more good news for fans as Ryan Reynolds has confirmed that Deadpool 3 is now up and running at its new Marvel home. The first two had been made at Fox and it was unclear what would happen to the foul-mouthed, wise-cracking star now Disney has acquired the rival studio. Reynolds told a US chat show, it is now being worked on, saying the property had moved up to the big leagues. Disney has already stated that Deadpool would still be as sweaty and violent as he was in his Fox incarnation too…

TWEET OF THE WEEK
Follow us on www.twitter.com/theraygun…

TRAILERS OF THE WEEK
We'd have called it A Quieter Place, but still, this looks ace…
https://youtu.be/XEMwSdne6UE

Look, it's been quiet for trailers, but here's Nic…
https://youtu.be/XEMwSdne6UE

Renamed to upset online weirdoes, hopefully…
https://youtu.be/QZblQLhKcZQ

Give us a wave…
https://youtu.be/QPIOV-tCaEU
You're on The Raygun newsletter mailing list, which has been running for eight years, because you requested it, have been recommended to us or sent us emails. You can unsubscribe at any time, if you're daft, using the link elsewhere or by emailing as below. But of course, you don't want to do that, do you? We don't share your information with anyone else, we don't like cookies and we're the good guys. We care because you do…
To subscribe to The Raygun newsletter, please email
info@theraygun.co.uk
with subscribe in the subject matter
To unsubscribe, email

info@theraygun.co.uk

with unsubscribe in the subject
For editorial or advertising queries, contact

tim@theraygun.co.uk