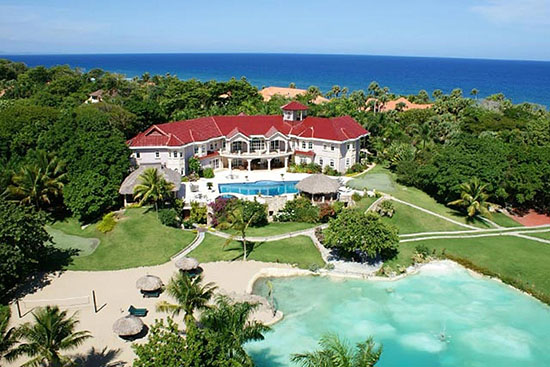 This private estate is an excellent real estate investment opportunity. Ideal for hosting retreats, group travel or as a venue for special events, this villa offers the potential for earning revenue as a rental property.
Lion's Gate enjoys an oversized swimming pool and a private manmade lake with a sandy beach. Outdoor entertaining space offers a panoramic dining area overlooking the grounds and pool. The poolside terrace has 600 square meters of sunbathing decks, shaded lounge area, and space for a spa pavilion.
This palatial residence offers oversized windows and abundant natural light in the grand room, with many areas for guests to relax. The kitchen is a chef's dream, with a walk-in cooler, two refrigerators, a breakfast nook, giant TV and sitting area with a bar. An above-ground basement offers a unique entertaining area with an aquarium-like view of the swimming pool. A sauna, casino area, and game room are unique features of this property. Contact us for a viewing today.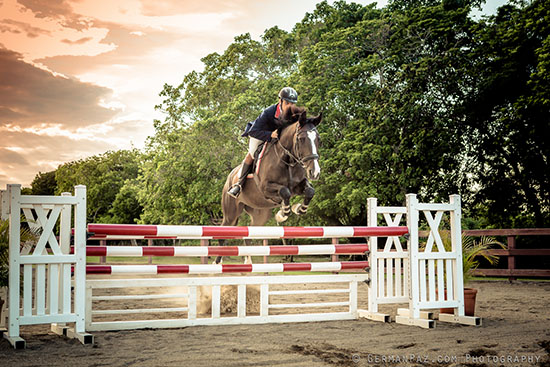 Join us for a day of family fun at the Equestrian Center at Sea Horse Ranch on Saturday, June 8, 2019, from 8:30am to 3pm. This event is free and open to all. Bring a picnic or sample food and drinks from local vendors and artisans at an outdoor market. Games for children and horse performances will be held by our advanced and student riders. Come and enjoy a day at the Ranch.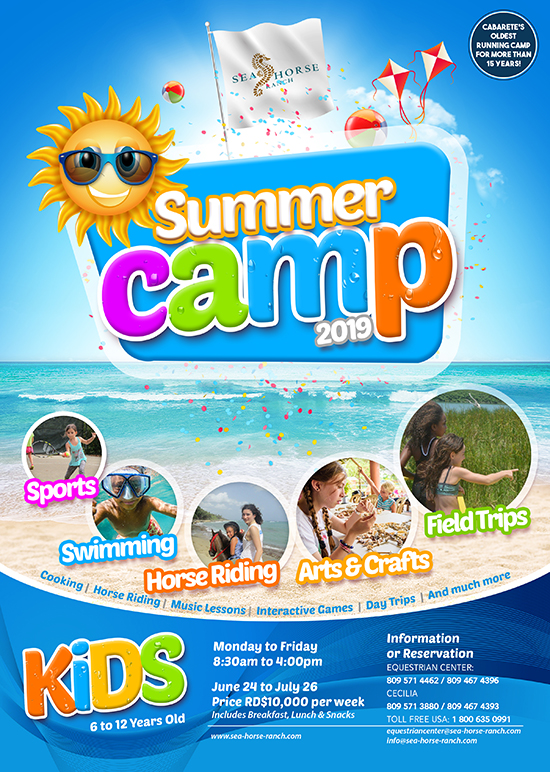 The Summer Camp at Sea Horse Ranch is the longest running day camp in the area. For the last fifteen seasons, families have enjoyed a magical time and sweet memories for their children that last for years to come.
Summer Camp is open for all children ages 6-12, and will be held *June 24 to July 26, 2019.
Hours are Monday through Friday, from 8:30am – 4pm, and include many fun and educational activities, such as art, music, water sports, tennis, horseback riding, and weekly field trips. Weekly field trips to destinations in the area such as Ocean World, the Caves in Cabarete, and a River Boat tour to La Boca are all included in the fee.
A family get-together is held at the end of camp each year on the beach, with a BBQ and bonfire for all to enjoy.
Weekly price is 10,000 RD (200 USD) per child, with breakfast, lunch, snacks and field trips included in the price.
*Please note that WEEK 3 from July 8 – 13 is pending confirmation, depending on amount of registered attendees. Contact the Sales Office at info@sea-horse-ranch.com for more details.