PLENTY OF FILTH FOR VALENTINE'S
BAD WEATHER DOESN'T CLOSE ARROW'S BRIDGE
NORDIC EVENT GETS BRIDGE TO OPEN
ARROW'S NEW HEAD
WHO PRE-ORDERS MONTHS AHEAD
STUDIOCANAL SLIPSTREAMS RUSH SUCCESS
CAKE CELEBRATES WEDDING DAY
ROCKY BASH A KNOCKOUT
LEGOMOVIE CLICKS WITH TRADE
UPIN THE AIR FOR GRAVITY
A CHARMING RELEASE
ALL QUIET ON THE BERLIN FRONT
ACQUISITION NEWS
KICKSTART FOR BFI STAFFERS

QUOTE OF THE WEEK
---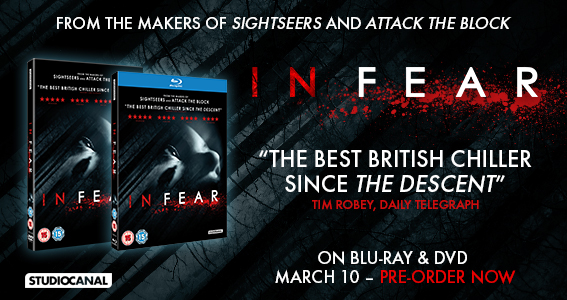 ---
I
f you can't read this news
letter or see the ads, please click
here
It Was A Good Week For…

Filth. Who says romance is dead?

…
It Was A Bad Week For…

Looks like one or two at Clear Vision could be out of the building, although, good news is it may emerge from administration. More next week…
As reported last week ­ and we're going to drop the F1 racing gags as we've run out of them ­ Rush, the Studiocanal racing biopic, followed its impressive theatrical performance with a strong first week at retail. At the end of its first seven days, it romped home as the fastest selling DVD and Blu-ray release of 2014 so far, said the Official Charts Company. It led well in to another big week for the company, which launched not one but two big theatrical releases with high profile premieres, Robocop and Cuban Fury. Commenting on its success, Studiocanal's Mikey Ellis said: " It's a fantastic start to the year for Studio Canal in what is probably going to be one of the biggest years to date, with such an incredible Q2 coming."
Plenty of news from Arrow this week, which has just enjoyed an impressive week one performance of its latest Nordic Noir release, The Bridge. In fact, the series now has two SKUs in the top 10 – the second series and a box set of the first two outings for the cop drama – with one, the solus first season release, just outside. Commenting on its success, Arrow's Jon Sadler said: "We are delighted with the success of The Bridge, both in terms of the physical release and also as a digital release - rights which often aren't available with our Nordic Noir series, and seeing as this was also released in the quieter period that Borgen Season 2 occupied last year it is a totally barnstorming result and shows that the Nordic Noir label and genre is alive and kicking."
---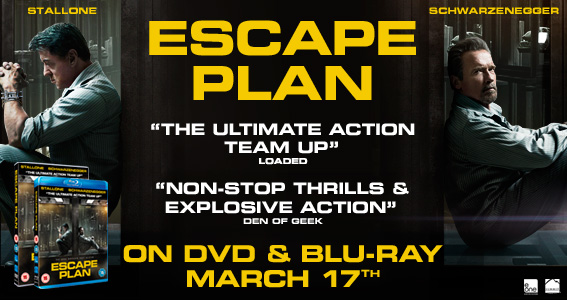 ---
The sales success came on the back of the massive Nordicana event organised by Arrow and held over the first weekend in February. The timing of the event, around the release of The Bridge, helped create acres of publicity as its stars arrived for a PR drive and to attend Nordicana. Arrow's Jon Sadler added: "Nordicana was timed to coincide with the end of series 2 of The Bridge so having the two leads over meant we had national broadcast PR hitting around the live event, where hundreds of fans got to personally meet the cast to whom they've become so attached."
Also at Arrow, the company has further signified its ambitions this week with another high profile appointment. Daniel Graham, whose CV includes work with the likes of Artificial Eye and Axiom and, to prove he doesn't just work with companies beginning with the letter A, Picturehouse Cinemas too. He said: "I'm thrilled to join Arrow Films as Head of Theatrical Sales with their dynamic and exciting catalogue of films. I look forward to bringing my experience in art house and independent film distribution to the company and fortifying our theatrical presence." Arrow md Alex Agran added: "Daniel is a fantastic asset to Arrow, his knowledge of films and the theatrical world is exemplary, I'm absolutely delighted Daniel is now a key part of our team." The busy forthcoming slate from the thriving independent includes more Danish drama in the shape of Northwest and Irish comedy The Stag, its biggest theatrical outing yet.
---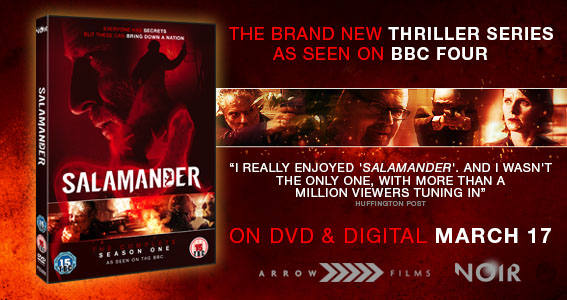 ---
Something ratcheting up plenty of sales before it's even made it in to stores, or got a release date for that matter, is the next series of Doctor Who. Heck, the BBC hasn't even released any more details about when, where or why, all that's been revealed is a picture of the new Doctor, aka Peter Capaldi, in his new outfit. But those enterprising souls at BBC Worldwide, as we noted last week, got it up on sites such as Amazon for pre-order – and let the fans do the rest. Many of them have left tongue in cheek reviews, which in turn has led to a welter of publicity. Commenting on the title, head of drama at BBC Worldwide UK Sally de St Croix said: "We know that our Doctor Who fans are a keen bunch and so we opened the pre order window for Series 8 a little earlier this year. With strong figures already and some very witty 'reviews', the excitement to see Peter Capaldi in the iconic TARDIS is certainly building.'
We've already reported on the impressive performance of Rush in recent weeks and now Studiocanal is aiming to build on the experience of the Formula 1 biopic by launching another motorsport-related release. In fact, the company has already used Rush to slipstream some of the marketing for 1: Life On The Limit, the documentary is out on March 17, on the back of its Rush campaign. Studiocanal's Will Attard said: "With added F1 awareness following the enormous success of Rush, we've already begun to see the benefits for 1: Life on the Limit, an action documentary which gives an incredible insight into the same golden era of F1 featured in our blockbuster release. We've joint promoted 1: LOTL in some of the Rush PR, and continued to keep close links between the two titles throughout all 1: LOTL media and creative, right through to the DVD artwork. Pre-orders for this title have begun very strongly and we hope that they will continue to rise steadily up until the release. The A/V assets for this title are really strong, so we'll be pushing these heavily throughout our campaign. The plan is to tap into our Rush audience as much as possible to help drive a solid week one figure."
---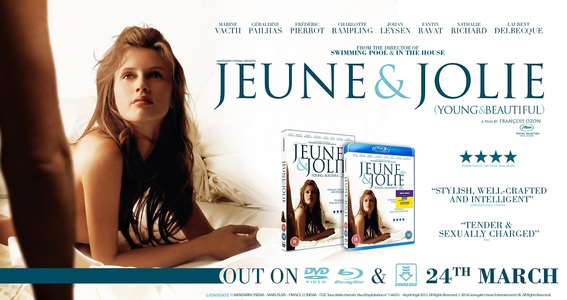 ---
To the ever-plush Soho Hotel for a special event to mark the launch on Monday February 17 of the third series of HBO's much-talked about Game Of Thrones. This season contains one of the entire show's most notorious episodes, The Rains Of Castamere, which featured the red wedding, thus named because, well, you can guess, and HBO celebrated with a cake, one with knives sticking out of it and blood pouring out of it. Star Maisie Williams, aka Arya Stark, was in attendance for a Q&A with HBO's very own Ian Fullerton, before the audience of journalists, bloggers, GoT devotees and competition winners, were treated to a Making Of special feature looking at the episode. Beyond the screening, HBO also took part in a renaming ceremony which saw the village of King's Langley in Hertfordshire becoming King's Landing for the week, named after one of the programme's location. This too garnered plenty of coverage and some great images – you can see more on our website too. The event even saw the local mayor turning out in full regalia. Expect more, including activity which is certain to go viral, on or around the event too. Commenting on the King's Landing event, HBO's Ian Fullerton said: ""We're fully under way with our marketing campaign and looking forward to some strong sales on Monday. Looking at our activity to date, our biggest coverage driver has been the renaming of the village Kings Langley to King's Landing for the week of release. Such a simple idea but the global coverage has been phenomenal. And it's been great to see the local residents of Kings Langley getting involved with the local pub putting on a medieval themed menu, the local school children making their own house banners & the village mayor turning up is full mayor regalia for the photo shoot. It's a good reminder that we're a nation that love our TV shows and people can't wait to get involved when you give them the opportunity."
On the same night, meanwhile, up the road at the Charlotte Street Hotel, Fox was hosting another event to mark the launch of Rocky The Complete Series on Blu-ray, offering up the definitive collection featuring Stallone's career as the pugilist. And there was a special guest here too, as Fox's Eve Ragout explained: "To celebrate the launch of the Rocky Heavyweight Collection on Blu-ray, we partnered with former WBA Heavyweight Champion David Haye for a special Q&A with the boxer and screened the first Rocky movie. The Q&A was chaired by charismatic talkSPORT pundit Steve Bunce, and David Haye spoke to a mix of media and members of the public on how Rocky was the inspiration for his boxing career. After the fascinating Q&A, MGM classic Rocky was screened to an attentive audience. This was indeed a successful, insightful evening and media who attended included Sky Sports, PA, The Guardian, Mirror Online, Weekend Sport, Zoo and IGN."
It was a big night for RLJ Entertainment's Acorn label on Wednesday February 12, as first Midomser Murders and then the second series of Line Of Duty aired on ITV and BBC respectively. Md Paul Holland said: "Another Wednesday, and its murder again at Acorn. Fans and critics alike just love our two of our shows that went out last night. The five star Line Of Duty simply explodes onto the screen with one the best opening episodes of any drama and those who have seen it say Line Of Duty 2 is up there with Broadchurch and The Fall as a modern TV drama classic. Also last night Midsomer Murders was 100 and showed that whilst murder can be gritty, it also can be almost light and fluffy, and that a biscuit tin can make as effective a tool for murder as a gun. All over the news and soon to be released on DVD on the Acorn label by RLJ Entertainment, two great TV series." Joint head of marketing for RLJ Entertainment, Helen Squire added: "We have just released the already acclaimed Line of Duty Series One for newcomers, and expect to see sales peak with the excitement around the Series Two broadcast as everyone's talking about the gripping first episode. The noise around Keeley Hawes' 'is she or isn't she' corrupt DI is set to continue over the next five weeks as the story unfolds and our DVD of this second series will explode into the market on March 24, immediately following the last episode. Supported with a heavyweight national press campaign and an ongoing digital and social media presence we're expecting big things from this fantastic franchise. As any crime scene detective will tell you, Midsomer Murders is in the DNA of the Acorn brand. For the series' 100th episode the producers made a special film in Copenhagen as a nod to Scandi-noir (Midsomer Murders is Denmark's most popular imported show after all), so we're doing something deservedly special with our DVD release. We've created a celebratory package which will include the episode itself and a bonus disc containing interviews with cast and crew and plenty of time on set both in Copenhagen and the heart of Midsomer itself. It's a fitting tribute to a truly great, truly British drama and as proud an export as a Rolls Royce... with a dead body in it."
---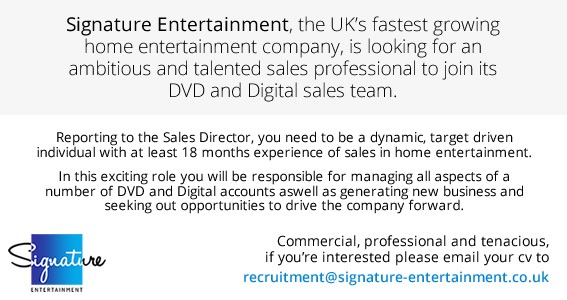 ---
To the Vue cinema in Leicester Square where Warner held a special preview screening of The Lego Movie for assorted VIPs, industry bigwigs and, er, us at The Raygun. And what can we say about the film? It's superior family fare, a whole heap of fun and a hugely commercial prospect not just at cinemas, where it opens today, but also at retail later this year too (just think of all the Minifigures and exclusive packaging physical retail can offer). But don't just take our word for it. Matt Newman at Sainsburys concurred. He said: "both me and my son thought it was great. Enough humour and nostalgia to keep me happy, and action and an annoying song for Billy. First thing we did when we got home was play with Lego, which I guess is pretty much the point." Entertainment Alliance's Jon Espley added: "What a great day out - thank you Warner. Dylan (four) and Rosie (three) absolutely loved the film and have not stopped playing with their Lego at home since we watched the film (and singing Everything is Awesome). However, as much as the kids enjoyed the film I have to say that I think I may have enjoyed it even more than they did, the script was spot-on with loads of references for the grown-ups to enjoy (Will Arnett as Lego Batman was my particular highlight). It really is a perfect film for the whole family and the US theatrical result last weekend would suggest that this is the start of a huge new franchise. Really looking forward to working closely with the team at Warner in the coming months to discuss plans for the home entertainment release."
To London's swanky Gherkin, near the top for a special screening of Warner's forthcoming release Gravity, due on digital formats on March 2 and physical formats a day later. In a room with a view right across the city, we were treated to an environment that replicated the full 3D Blu-ray home viewing experience, as part of an afternoon and evening's worth of screenings. As well as The Raygun, attendees for the intimate screenings included key online and offline media all of whom are expected to be reviewing the film from next week, after the film has appeared as one of the key BAFTA nominees (it's heavily tipped to win big at the ceremony on Sunday February 16). We'll have more on the film and its BAFTA performance next week on the newsletter, as well as a closer look at the 3D Blu-ray SKU itself.

Forthcoming from Lionsgate is Jeune & Jolie, one of the foreign language successes of the past 12 months and arriving on home entertainment formats on March 24. Commenting on its release, Lionsgate's Claire Richardson said: "Jeune & Jolie received some great reviews during the theatrical release so we are focusing on a strong review led campaign for the home entertainment release PR. We will also have features focusing on the controversial subject matter, the career of director François Ozon, who has a huge number of fans and also the great performances of the cast, especially newcomer Marine Vacth. We will be targeting French UK outlets with features, reviews and competitions, such as French Radio London and ICI-Londres."
---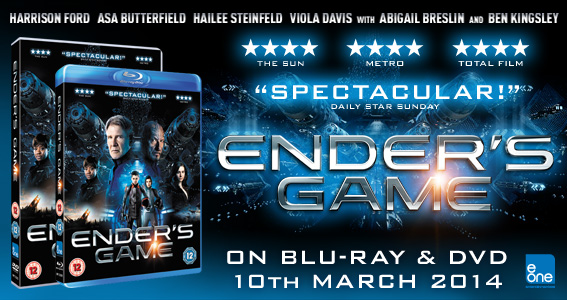 ---
Acquisitions executives from across the industry have been over in Berlin, where the weather was marginally better than the UK, for the European film market, looking for titles to sign up for the home market. And our regular anonymous market correspondent spotted one or two new trends. Here's their thoughts in full: "Berlinale was a subdued affair, apart from Shia LaBeouf's random incidents of insanity across the city and Harvey Weinstein paying $7 million for an upcoming Benedict Cumberbatch film, there was very little news to come out of the market. New commercial content was thin on the ground and what little there was seemed to be massively overpriced, the majority of which will still be available at future markets at decreasing levels of monies. The majority of activity seemed to be from UK distributors acquiring low budget horror and family content to put up on to VOD and digital platforms, many of these titles will never see a physical release, this is the future business model for many small distributors as supermarket space becomes either too expensive or that supermarkets reduced space sees independent content banished from physical availability."
As ever, one or two signings were announced around the event. Arguably one of the busiest, at least in terms of announcements, was documentary specialist Dogwoof, which has picked up another batch of titles for its ever-growing slate. First it announced it had picked up international rights to The Last Impresario, about legendary theatrical promoter Michael White. Dogwoof will be releasing it in the UK and selling rights to other territories overseas. The company's Vesna Cudic said: "We are always looking for inspirational stories about extraordinary individuals, films such as Marina Abramovic The Artist is Present or most recently Mike Myers' Supermensch. The Last Impresario is a perfect addition to our slate.". It also revealed it had acquired the UK rights to LFF hot The Punk Singer, a film profiling Kathleen Hanna from Bikini Kill (and others). Dogwoof's Oli Harbottle said: "We're very much looking forward to releasing The Punk Singer alongside Kathleen Hanna's return to the UK with The Julie Ruin tour in late May - the film's documenting of this remarkable woman and the Riot Grrrl scene will no doubt go on to inspire a whole new audience in addition to the existing fanbase.
Kaleidoscope, fresh from its announcement that it had secured a new raft of funding, also announced an acquisition of its own, picking up worldwide rights, excluding North America to The Notorious Mr Bolt, about eastern European arms dealer Viktor Bolt. It too will be selling rights internationally and releasing the film in the UK. Kaleidoscope's Caroline Stern said: "This is one of the most compelling documentaries we have seen in a long time. We are very excited to be introducing Maxim and Tony's accomplished film to the international market. A mix of first person biography and social history, the documentary plays like an international thriller that keeps us asking how and why until the finish."
As we've oft noted here in previous weeks and months, Kickstarter is becoming an increasingly important way of funding not just productions, but also industry initiatives, such as Arrow's recent successful fundraising bid for its Borowczyk titles. And now, here's one that combines both filmmaking, in this instance a short film called Time Tramp, and at least one industry staffer, the BFI's Ben Stoddart. Along with his BFI colleague Tom Webb (the film's producer), Ben is working with writer Tom MacRae whose credits include Doctor Who and the Comedy Central series Threesome, and director George Watson (Twelve). With contributions starting at £1 and £10 getting you an official thank you, it's well worth supporting someone in our industry in their attempts to get a project off the ground. George and Tom's last film, Twelve (2014) starred BAFTA winner Monica Dolan (Appropriate Adult, Kick-Ass 2) and BAFTA nominee Joseph Mawle (Birdsong, Game of Thrones) and was screened at this years London Short Film Festival. This more ambitious outing, set around London's ever changing Docklands, is seeking funding to help secure the same calibre of talent both in front of and behind the camera. Benefits to those giving cash include set visits and the chance to become an extra. Stoddart said "When I was asked whether I'd like to get involved in this project I leapt at the chance, George is director whose star is definitely on the rise and I also really liked Tom's script. To work with an established writer who is set for big things is really exciting! Using Kickstarter is a first for us but we're confident that we can hit our target and then make this film a reality" For more info and to watch the Kickstarter video, see here.
---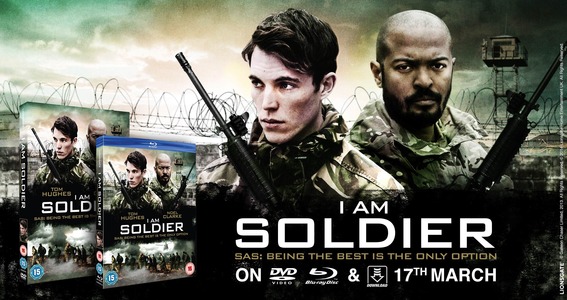 ---
Fair play to DreamWorks and Fox, for Mr Peabody And Sherman beat the half-term rush, and the impending Lego Movie, by arriving at number one in the UK box office chart on its opening weekend. Its haul of just under £4 million put it ahead of Robocop's £2.4 million. Dallas Buyers Cub bowed with more than £1 million…

Regular readers will know we're big fans of Danny McBride, less so, we must admit, David Hasselhoff, especially when people call him the Hoff. So word that he's set to star in a new version of Knight RIder has got us pretty excited, we must admit…

Our favourite news of the week, however, concerns the fact that another favourite of ours, Channel 4's Utopia, one of last year's best homegrown TV outings, is due to be remade over in the US. Better still: David Fincher is the man guiding it to the screen…

Many years ago, we ended up on the set of Jingle All The Way masquerading as a Gold's employee (follow us on Twitter if you want the full story). So we were heartened to see that the film is, years after the original, finally set to get a remake. Sadly, Arnie is unlikely to be involved…
New John Cusack…
http://youtu.be/aEKGsPL1mww
Not what we'd call anarchy, but each to their own…http://youtu.be/Yaoh3PqHG7I

15 minutes of Game Of Thrones…
http://youtu.be/J5iS3tULXMQ

Johnny Depp sci-fi business…http://trailers.apple.com/trailers/wb/transcendence/
To subscribe to The Raygun newsletter, please email

info@theraygun.co.uk
with subscribe in the subject matter
To unsubscribe, email

info@theraygun.co.uk

with unsubscribe in the subject
For editorial or advertising queries, contact

tim@theraygun.co.uk