SHOP HOURS
Monday: CLOSED
Tuesday: 12 - 6
Wednesday: 12 - 6
Thursday: 12 - 6
Friday: 12 - 6
Saturday: 10 - 6
Sunday: 12 - 4

 

 

 

 

"I will always buy extra yarn. I will not try to tempt fate."

―

Stephanie Pearl-McPhee,

At Knit's End: Meditations for Women Who Knit Too Much

Winter is waning, and spring days are beginning to make early appearances. Yep, it's March in Lexington and that means two things: Basketball and Yarn Madness. And this year, we've got you covered in BOTH areas. That's RIGHT!!! You heard it here. We

commissioned

a blue and white UK colorway through Art Yarns by Abi*. So this year, save a couch and knit some socks instead. And, of course, if it's March that means Yarn Madness at ReBelle. We've collected brackets and now it's time for the voting, so watch our Facebook and Instagram for that. The winning yarn will be 10% off at our Big Ol' Yarn Madness Sale on March 30th and 31st along with the biggest discounts of the year on selected yarn and books. March is an exciting month and we're so happy to share it with you.

*

While the first batch sold out immediately, we already ordered more which will be here any day now. Watch our Facebook and Instagram for an announcement when it arrives or call us to reserve your skien. We appolgize for so drastically underestimating the popularity of this yarn.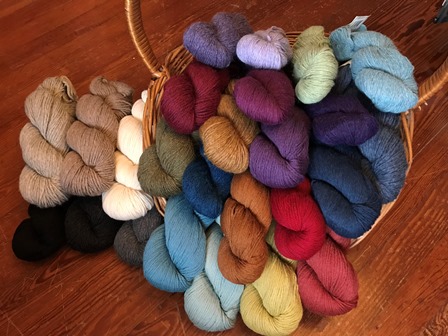 We have more Lana D'oro in and do you want to know why that is a GREAT thing? Well, we'll tell you. Lana D'oro is a yarn good enough for shop owners. In fact, Sarah has made a sweater out of Lana D'oro and Robyn has made TWO. (If you're curious, we have made Grettir, Rosemont Cardigan and Effortless Cardigan.) With 50% alpaca and 50% wool, it's like everything you love about wool, but 75% better!!!  We have 12 new colors for you to come check out. Hurry in!!!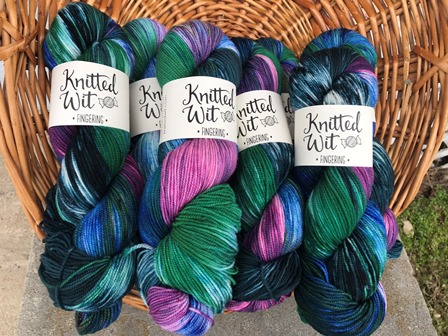 This month's Sassy Holidays Yarn by Knitted Witt honors Internal National Women's Day. The colorway is called "Only One Day?!" because it's crazy that there is only one day to celebrate so many amazing, talented, hard working, and brilliant women. We know you're gonna love the deep blues, greens, and purples in this fabulous skein.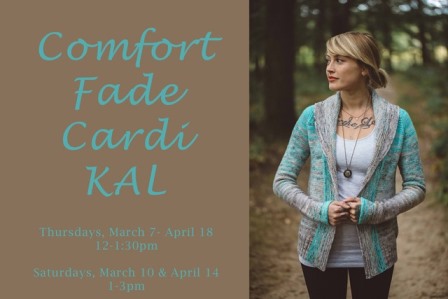 Comfort Fade Cardi Knit Along
March 7-April 14
While we are reaching the end of sweater season, now is a really great time to start on a cozy sweater for the fall and we have fallen in love with the Comfort Fade Cardi by Andrea Mowry. We will have several great color combinations picked out for you or you can find your own. All ReBelle knit alongs are free and open to the public. You are welcome to attend as many or as few of the KAL sessions as you like. The pattern can be found on Ravelry or you can buy it in the shop.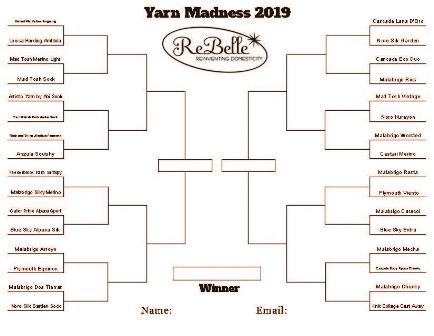 March 18- March 30
Voting has begun for our Yarn Madness yarns, check our Facebook and Instagram stories for your chance to vote each day (each person can vote twice- once on FB and once on IG.) Winners will be announced as they are declared and the ultimate winner will be Yarn of the month for April!!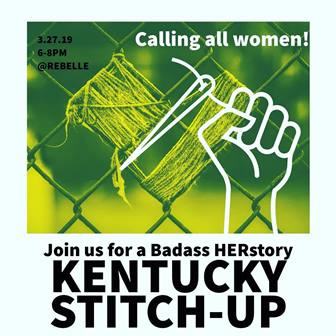 We are really excited to be the location of the next HERstory stitch-up led by Felice Salmon! The event will be happening after the shop closes on Wednesday, March 27.
In honor of all the amazing women who should be honored during Women's History Month, all women and female identified people are invited to stitch a story and speak truth as a part of an international craftivism project--@BadassHERstory led by Shannon Downey, a.k.a. @BadassCrossStitch on Instagram.
.
Kentucky Women, female-identified, and gender non-binary humans, our next Stitch-up is coming up on Wednesday, March 27th ReBelle!
.
What do you want to contribute to the historical record? Ponder what you want to say with your piece and what story you want to tell and, then, determine what images you want to use!
.
*Supplies will be provided* but you can also bring your own 12 inch x 12 inch square of fabric (with an additional 1" margin around the piece, so 13" x 13"). You can also bring additional supplies—fabric, hoop, embroidery floss, & needles or other textile supplies. If you choose to embroider & don't know how, we will teach you!
.
Then, we'll make a plan for telling the world your story. Embroider it, sew it, quilt it, felt it, weave it, knit it, play with mixed media; whatever you want so long as it's on fabric of some sort.
.
Stitch to tell your story.
.
YOUR STORY MATTERS.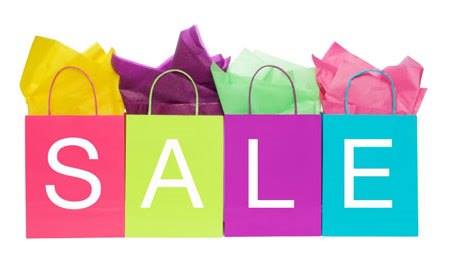 March 30-31
It's that time again, time for ReBelle's annual Spring sale!! We have tons of great yarns, notions, and books from 20-50% off. Come help us make room for all the great yarns that we want to add for the Summer and Fall.
The yarn of the month for March is Zen Yarn Garden's Serenity 20. We love Zen Yarn Garden for their unique colorways and how wonderfully soft their yarn is. Serenity 20 is a blend of 70% superwash merino, 20% cashmere, and 10% nylon. Serenity 20 is perfect for a luscious pair of socks, a scrumptious shawl, or any number of yummy accessories.