This is a beautiful quote from an amazing children's book that holds wisdom for all ages: "Old Turtle, Questions of the Heart".
"The flowers of this field fulfill their lives in the abundance of their beauty. It is the pleasure of the flowers to give more than simple need requires. They adorn the earth and perfume the air, and they clearly say without the gift of speech that life is good and sweet, and though sometimes tangled in thorns, it is crowned with loveliness."
May you enjoy the flowers of spring this month!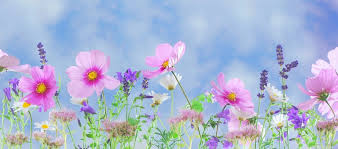 Location: 305 Glenwood Drive, Chapel Hill, NC

Fee: $15 drop in or $10 per class when purchasing a 5 class pass.

 

Class topics for this month:

 

April 4:

 "Cyber Gratitude"

Yoga for the Magnetic Field and Heart Center

Meditation for Gurprasad

 

April 11:

 "Peace and Calm"

Yoga for the Subtle Body and Refinement

Meditation for a Calm Heart

 

April 18:

 "Move Your Body"

Yoga: Har Aerobic Kriya

Movement Relaxation Series

Meditation to Clear Karma from the Arcline

 

April 25:

 "Bath of Bliss"

Yoga set for Sex Energy Transformation

Meditation for Emotional Balance

 

 

 

 

 

Ayurveda Workshop with Shoshanna Hamburg!

Saturday, April 13, 1:30-5:30 pm

Learn this ancient science of health with local practitioner Shoshanna, who has studied in India with Ayurvedic masters. You will learn more about your own doshas, and how to be balanced in your life!

Pre-register by April 10.

hardarshan@matashaktiashram.org or 919-257-7814




 

Kundalini Yoga Teacher Training, Level One          

                   

 

 

Level One Kundalini Yoga teacher training takes place each year in Chapel Hill and is held one weekend per month from September - June. Interviews for the next course are under way. Apply now!

Contact me for more info:

hardarshan@matashaktiashram.org

 

 Level 2 Training Registration is closing soon!

We have space for 2 more people but you must register by April 10 to be included in this course.

If you are certified Level One, this is your opportunity to dive deeper into your practice and understanding of the sacred science of Kundalini Yoga. This module, one of 5 needed to become a 500 hour level instructor, is my favorite!

 April 27, 28, 29 and May 3, 4, 5

 

 $1100 by April 10 which is the last day to register.

This fee includes a comprehensive manual, a set of 4 DVDs of Yogi Bhajan's lectures and meditations, lunches, and snacks.

 

 

this month's wisdom quote

 

"Words that remove guilt, shame, and remorse show pure intent. A kind voice that rises and falls like a melody will draw others like a flower draws bees and indicates heartfelt concern from the speaker. A true voice speaks words that nourish our connection to the whole, the entire tribe, to all life. It reminds of of the numinous spirit within all things."




this month's recipe for health and happiness!

 

 

Ingredients:

4 sheets raw nori

1/2 head cauliflower

Avocado

thinly sliced or grated vegetables such as carrots, cucumbers, sprouts

 

Directions:

In a food processor, grind cauliflower until grainy.

Place a thin layer of cauliflower on nori sheet. Spread to edges, side to side, and within 1 -2 inches from top and bottom.

Place avocado slices and veggies in center of cauliflower. Roll the nori sheet, pulling tight as you roll it up, and place a few drops of water along the seam to seal. 

Cut with a serrated knife dipped in water.

 




 

   

For psychotherapy services: 

www.sacredlistener.com

(Next HSP class will be held on April 10)

 

Service Opportunity

Mata Shakti Ashram welcomes your support! How can you help?

Time and Talent: help with yard and garden maintenance, upkeep of classroom and workshop/training spaces, vegetarian raw food prep, help with social media and technology. Talk to your friends and personal community about Mata Shakti Ashram, for we are truly "grass roots"!

Finance/Funds: Donations of money to assist Mata Shakti Ashram pay the overhead cost for the current space, pay guest teachers, and provide some scholarships to those in need. Let us know how much you are willing to pledge monthly or yearly over the next year to 5 years, as we prepare the non-profit status. Every donation will receive a class pass to share with a friend to acquaint them with the ashram.

Thanks to Kevin Millar, Lisa Brown, Sahej Anand Kaur, Jennifer Pittman, Lindy Hoeft, Joni Liebel, Michelle Hill, Sat Inder Kaur and Karta Purkh Singh of Kansas City's Param Tirath Ashram, Elke/Keval McCalla, Ranpreet Kaur, Shirin Negmodjanova, Connie Boston, Mary Radulescu, Barbara Lynn Freed, Updesh Kaur, Florence, Wasalisa Davison, Harbhajan Khalsa and Ashley Jackson, who have already given their support!

Sacred Listener, Transpersonal Counseling and Kundalini Yoga, Chapel Hill, NC