STILL SINGING THE SAME TUNE
UNCHAINED IS SET FREE ON TWITTER
BROAD AUDIENCE DRAWN TO CHURCH…
…NOW ACORN'S SET FOR A FALL
HBO COOKS UP A TREAT
LIONSGATE STAGES ITS OWN MASSACRE
ELECTION CAMPAIGN FOR VEEP
INDIE SIGNS UP TO TAKE SALES IN-HOUSE…
…AND MAKES FIRST APPOINTMENT
CANNES UPDATE
ARROW SHOWS OFF NORDIC-WARE…
…AND PLANS FOR PIRATE DVD
DOGWOOF GETS REAL…
…AND MAKES ITS FIRST HD DISC
BFI LAYS THE FOUNDATIONS
QUOTE OF THE WEEK
TRAILERS OF THE WEEK
---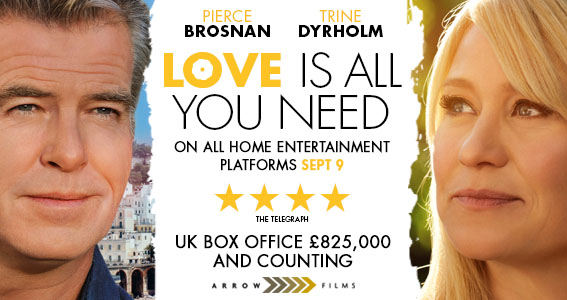 ---
I
f you can't read this newsletter or see the ads, please click
here
It Was A Good Week For…
An excellent second week for Les Miserables…
I
t Was A Bad Week For…
Anyone who got soaked in Cannes, our hearts bleed for you…
More on the huge hit Les Miserables, Universal's all-singing all-dancing release. The title continued to sell into its second week, after notching up sales north of 800,000 in its first week, it has gone on to sell another 100,000 past those first seven days. Universal sales director Paul Ludlam said: "We're delighted with the number, the conversion and the set up we achieved – a big thank you to all our retail partners. The performance of Les Mis and other titles this year has been really encouraging and given us a renewed optimism about the new release market." Head of film marketing Helen Mellor added: "Les Miserables has lived up to our very high aspirations, with a fantastic week one result, which has sustained brilliantly in week two, exceeding expectations. It's an incredible property for the team to have worked on, which was very much reflected in the above the line and in-store support achieved. This gives us great confidence in our year-long target."
And on Monday May 20, there was another big release to contend, albeit one far more expletive-ridden and blood-soaked than Les Miserables, as Quentin Tarantino's Django Unchained rode into town. No exact figures yet, but, amid the fallout out from the shocking murder in Woolwich on Wednesday night, the film still managed to find itself trending on Twitter in the UK. The hashtag #GoDjangoUK appeared nestled in between the likes of #Woolwich, #EDL, #Muslims and #Newsnight (as well as #theapprentice, incidentally) thanks to the tweetalong viewing of the film organised by SPHE and its agency DnA. More on this next week…
One big success this week has been a title we've been banging on about for some months now, Acorn Media's Broadchurch. And, after all the hype, the water cooler gossip about the identity of the killer and the scores of articles, reviews and other publicity about the David Tennant and Olivia Colman-starring show, the DVD release has shown that there's still plenty of life left yet in the Broadchurch saga. For the title is on course to do around 18,000 units in its first week. That impressive number is no mean feat for a homegrown British TV crime drama and, perhaps more importantly, will give Acorn its biggest ever week one result. Acorn md Paul Holland said: "It's been an amazing project to have worked on and thanks to tremendous help from cast, writers, the producers and the team at Kudos, we are going to get close to seeing Broadchurch sell 18,000 copies in Week 1, which is amazing for a UK produced TV drama. We've seen the programme build and build since the first episode and I think it's fair to say this has been a phenomenon. We are already excited – along with the viewing public – to see Broadchurch 2. I don't think Acorn have ever had a top 30 title in the main chart so top 10 would be great."
---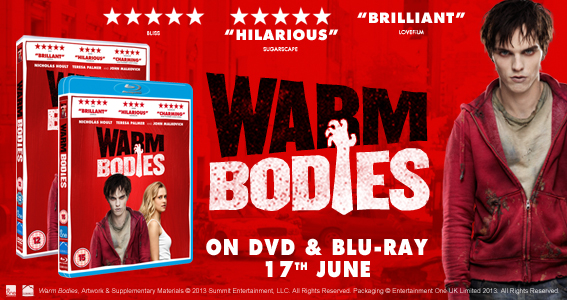 ---
Broadchurch has been aided by a PR campaign that gathered steam as the eight episode neared its end and has continued right through to its release. Support from stars and crew has helped too, taking in TV, radio, press, online and social media. Aim Publicity's Debbie Murray said: "We're delighted to have been involved in the Broadchurch phenomenon. The cast and writer have been hugely supportive and genuinely excited to have been part of this great series, enabling us to secure extensive interviews for the DVD release, even after such a huge press campaign for TV, including Daybreak, BBC London, BBC Scotland, Sunday Times, Sunday Telegraph Stella, Huffington Post, Metro, Digital Spy and many, many more. It's been so popular that even outlets that only ever cover film releases have been making a special allowance for Broadchurch." The title was one of the best reviewed of last weekend, as highlighted in our regular round up of home entertainment coverage in the national press and elsewhere. For more see our website.
So, what's next for Acorn? Well, it might be the yin to Broadchurch's yang, but The Fall, which boasts Gillian Anderson as a cop from mainland Britain investigating a series of brutal murders in Northern Ireland (she's got an impressive English accent, in case you haven't seen it yet), is currently gaining traction during its run on BBC2. Darker than Broadchurch, eschewing the whodunit element for a look at the mind of a killer (played with some charm by Jamie Dornan) and how the police will trap him, it's the stations biggest drama launch in nearly a decade. Acorn's senior marketing manager Helen Squire said: "I'm thrilled to be working on such a well-crafted piece of TV drama which has received great press coverage for its first two episodes and which we expect to follow through right up to the tense ending. The DVD, and a really rich and gorgeous Blu-ray version, will release the first Monday after the final episode on June 17." Paul Holland added: "With back to back releases like Broadchurch and The Fall, it's clear that if you're looking to make a killing, that Acorn is the one to watch."
And what else have we been up to? Well, there were not one but two separate DVD launches held earlier in the week, on both Monday (May 20) and the following day, Tuesday. The former saw HBO marking the release of the fifth series of its vampire series True Blood by launching a themed burger at gourmet fast food joint Honest in London's Soho. The Louisiana Burger is inspired by the programme's location (America's Deep South, in case you hadn't guessed), and journalists and bloggers invited to the special launch were also served True Bloody Marys. HBO's Sophie Knight said: "For the fifth instalment of True Blood we knew it was important to target the core fans of the franchise. We implemented a targeted online campaign utilizing both display advertising and VOD, as well as an extensive press campaign in key national, women's and sci-fi publications. We wanted to take a fresh approach to our PR campaign, and inspired by the True Blood cookbook, we partnered with London's Honest Burgers to create a True Blood inspired burger to be sold in both Soho and Brixton branches for a whole month from day of release. Journalists were invited down to an exclusive tasting of the 'Louisiana Burger' on day of release where Honest Soho was transformed for the evening. Fans are able to try the True Blood burger (and True Bloody Mary) until 17th June. It's been great fun."
---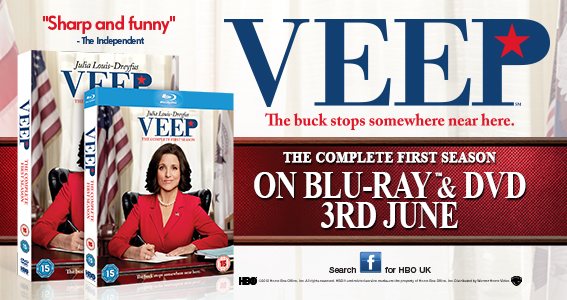 ---
Meanwhile, also similarly horror-themed, but somewhat different, was Tuesday night's launch for the new Texas Chainsaw Massacre film from Lionsgate. The event was held at the Islington Metal Works round the back of the Angel tube station, as journalists, bloggers and trade representatives went to the event, hosted by
Lionsgate with some help from partners such as Jameson's Fagerhult and Metal Hammer. We'll let Lionsgate's Claire Richardson take up the tale: "Our aim for this event was to get people excited about the return of a horror favourite. Leatherface ranks as many horror fans' favourite villain and, what with him being so recognisable, he remains frightening decades after the original. With this in mind we brought in a chainsaw artist, to take on the role of Leatherface for the evening, though in this instance a block of wood was his victim and was carved into an impressive piece of artwork. The venue, The Islington Metal Works had plenty of creepy locations which allowed us to build a 'scare room'. All who entered Leatherface's lair were faced with one of his victims before being chased away, screaming, by Leatherface himself. We also had some of the fun PR features available to view, including the winner of our alternative movie artwork competition and an infographic covering all of the characters and what happened to them in the Texas Chainsaw movies. We were all very pleased with the event, which was organised and managed on the night by our publicist, Marek Steven, and how all of our fearless guests, which included competition winners, reacted (especially in the scare room)."
We'll have more on both these events shortly on our website, complete with plenty of images. Also on our site (or up soon), a major look at the current state of the horror market, where premium pricing for low budget films rules. We've also got a further look at Network and its forthcoming slate and plenty more, including some marauding viking hordes…
Back to HBO now and the next release from the company's home entertainment arm is a major new franchise which has the potential to grow into another of its best-loved sitcom brands, is Veep. Created by our very own Armando Ianucci, the man behind The Thick Of It. Now commissioned for its third series, the first outing arrives on June 3 courtesy of HBO. The company's Sophie Knight said: "To mark the much anticipated release of Veep Season 1, we're kicking off with an online advertising campaign using a campaign-style approach to our creative. Our PR campaign includes various features including the best quotes from Armando Iannucci's hilarious political sitcom and power-dressing fashion features, inspired by the award-winning Julia Louis-Dreyfus."
---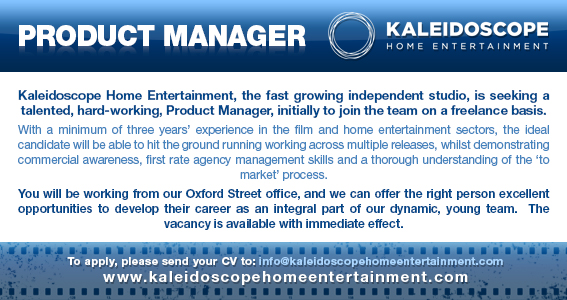 ---
Thriving independent operation Signature Entertainment has marked the next stage in its development by signalling its intention to bring its sales in house. Its physical sales for DVD and Blu-ray will be taken in-house from the start of the fourth quarter this year, while its digital, vod and TV sales will all be handled internally from the beginning of 2014. The company praised Kaleidoscope, which has looked after Signature's sales and helped it enjoy one of 2013's major DTV success stories, The Heist. Signature's Marc Goldberg said: "I would like to thank Spencer Pollard and his team for delivering an exceptional level of sales for the last 12 months. We are very excited to be working with KHE on our very exciting Q3 line-up where we are extremely positive they will continue to perform at such a high rate across all platforms. An announcement will shortly be made as to the additions we will be making to the Signature team and our physical distribution partner." Kaleidoscope's Pollard added: "We are very proud of the job we have done in helping to build Signature's distribution slate to the point where they would like to handle their own affairs. Kaleidoscope took the same decision just two years ago and I am sure that Marc and his team will be able to enjoy the same growth in the future and we will make the transition as smooth as possible. Given both companies' exciting release schedules over the coming months, it's going to be a very busy period which we are all looking forward to."
And, lo and behold, within hours of receiving this announcement, the company was already unveiling one of its senior sales team members. It has appointed Gemma Stockley as sales director. She was most previously head of sales at Revolver, and has also worked on the studio side, at Warner and Paramount. She'll officially start on July 1, overseeing its busy slate for the rest of the year and, after Cannes, beyond that too. Stockley said: "It is extremely exciting to be working with Marc and his team; in a year where the market has had some tough times, it is a fantastic opportunity to join a company that has such enthusiasm and ambition to drive success in the industry." Signature md Marc Goldberg added: "I am delighted to have Gemma on board. She has tremendous experience and I'm very excited to welcome her to our team. With over 10 years' industry experience Gemma has worked across many accounts and many levels, her relationships will prove invaluable as we set up direct accounts with all our customers."
These moves further signify Signature's increased standing in the market and its ambitions for further growth – it's already showing a massive leap in sales in 2013 – up 175 per cent to more than one per cent market share. And it's still picking up titles too. We've already covered its Q3 titles, but a couple of trailers for its forthcoming titles have landed in our in-box this week, so it's worth sharing them with you: here's one for the zombies meet knights adventure Knights Of The Dead and here's one for Stranded…
---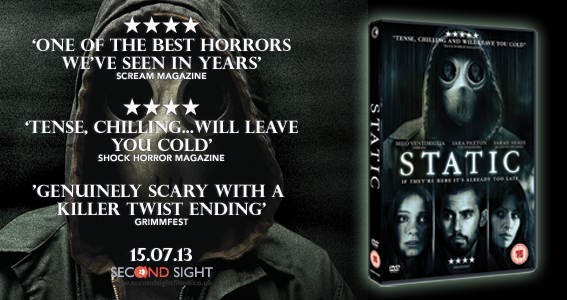 ---
And news of Cannes brings us on to some more reports from the festival, or, more importantly, the market. It's worth noting that most of our Twitter feed this week was dominated by talk of Only God Forgives, the Nicolas Winding Refn film that Lionsgate will be releasing over here. But in terms of others, it was a cautious market for many, still scarred by the retail woes the market suffered earlier this year. Arrow was as busy as ever, confirming it had picked up the rights to a trio of films. These included some of the most talked about films of the festival, a brace from the far east (Like Father Like Son from Japanese helmer Hirokazu Kore-eda and A Touch Of Sin from China's Jia Zhangke) and, this being arrow, one from Norway (thriller Pioneer, directed by Erik Skjoldjberg. Arrow's head of acquisitions Tom Stewart said: "I've had a very good Cannes and thought there was a very good spread of interesting films in competition."
Speaking of Arrow, the company is further showing its commitment to the Nordic Noir market by hosting a two-day event in London in June. The Nordicana Show is a celebration of TV, films and novels from the region, and will include speakers, signings, entertainment for kids, shopping and food and drink opportunities. Arrow's Jon Sadler said: "We've been thinking about doing a Nordic Noir festival for about a year now and whilst we have done several successful one-off film-club screenings we've not done anything more ambitious, and then the idea grew more into convention territory, so what we are now doing with Nordicana is creating a weekend celebration of Nordic Noir whilst embracing the wider culture that surrounds the phenomenon, so there will be food, drink and music on offer as well, making it a must for all Scandiphiles, young and old. It also represents another example of how Arrow Films is looking beyond traditional revenue streams and creating new platforms for selling and spreading the word on our other, lesser known Nordic acquisitions."
Lastly from Arrow, the label has been enjoying another critical and audience success with its current theatrical release form that sector, A Hijacking. And what's more the arrival of a US not-quite-remake starring Tom Hanks later this year, will provide a strong drafting opportunity for the film's August home entertainment release. Arrow's Jon Sadler said: "A Hijacking has been a great success for us, further cementing our key Nordic relationships whilst delivering a fantastic box office and screen average, which will set us up for a solid home entertainment release when we will have the added opportunity to draft the title against the upcoming cinema release from Paul Greengrass and Tom Hanks, Captain Philips, which tells a remarkably similar story."
---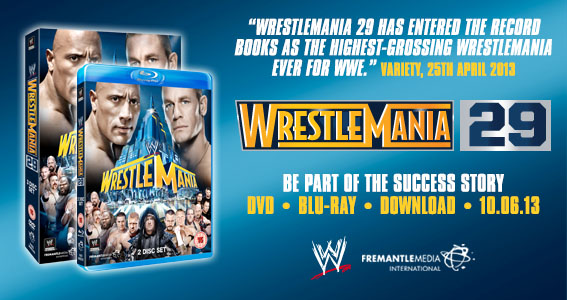 ---
Back to Cannes, and our favourite documentary specialist Dogwoof also had a high profile at the event, announcing, among other things, the acquisition of InRealLife, a documentary looking at the Internet and its effect on our children, made by Beeban Kidron, whose CV includes, among other things, Oranges Are Not The Only Fruit and Bridget Jones: Edge Of Reason. Dogwoof's Oli Harbottle said: "There has been a recent upsurge of interest in feature documentaries that grapple with contemporary issues, recognising that the feature doc has a special ability to deliver considered long-form investigation. I am gratified that audiences will have the opportunity to see InRealLife in both cinema and on television, the question of how the Internet impacts on the lives of teenagers could hardly be more pressing."
Meanwhile, sticking with Dogwoof, and the company is putting the finishing touches to its first ever Blu-ray release, Village At The End Of The World, which is coming out on both standard definition as well as the high def format, marking the label's first bow into this arena. Given the film's amazing imagery, it's a worthy addition to the Blu-ray arena. The company's Terry Stevens said: "We're ecstatic about the theatrical success of Chasing Ice, so given this and the stunning footage it made perfect sense for us to make this Oscar nominated film our first ever Blu-ray release. Jeff Orlowski's exceptional doc about photographer James Balog's Extreme Ice Survey lends itself to the visual depth and clarity that only a Blu-Ray release can give. As well as the film, we've packed both the DVD and the Blu-ray with a ton of extras including: additional scenes, Q&As, director's commentary, whilst exclusive to the Blu-ray will be the making of the Time-Lapses and Making of Chasing Ice featurettes."
Staying in the independent sector and we'll end with the BFI, which has unearthed something of a marvel for the next release in its ongoing Children's Film Foundation series, the third volume is out in June. As the organisation's Phil Roberts said: "Our Children's Film Foundation releases are great value with three films on one DVD and have already proved a hit with lovers of retro-British film / TV and family audiences. The third collection Weird Adventures is a real standout as it includes not only Michael Powell and Emeric Pressburger's The Boy Who Turned Yellow but also a real treat for Doctor Who fans – A Hitch in Time starring Patrick Troughton as a time-travelling professor. We'll be advertising this release in SFX and Doctor Who Magazine as well as promoting to the Doctor Who community at our sold-out monthly Doctor Who events at the BFI Southbank. And to top it all there's a splendidly 'weird' pack shot courtesy the legendary film poster artist Graham Humphreys." That's the self-same Humphreys, incidentally, who we talk about on our horror feature on our website More from Powell and Pressburger on our site soon too…
---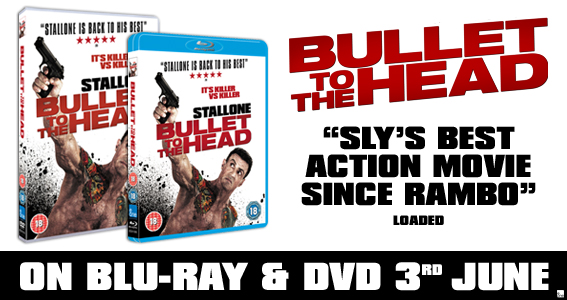 ---
QUOTE OF THE WEEK
We do a lot of research on what people are watching, what they're enjoying, how quickly. So take the first three seasons of "Arrested Development," there's a difference between people watching them very rapidly, which shows they're really into the content, versus they watch it once a month. And a lot of them never finish the series -- that's a mark of not really enjoying it. "Arrested Development" seasons 1, 2 and 3 had an incredible passion index, once (viewers) get into it they're like, "More and more and more!" and loving it, so that helps us really zero in on the content people love as opposed to merely like. And so that's when we knew season 4 had the potential to be a great success."
Netflix ceo Reed Hastings
AT THE MOVIES
Universal's Fast And Furious continues to buck every trend and break every rule of sequels after a barnstorming first weekend at UK cinemas, taking some £8.72 million in its opening frame, ahead of The Great Gatsby, which took £4.1 million.
So, Steven Soderbergh, you're retiring from directing are you. What's that? You're going to direct a TV show, as well as produce it? Yup, instead of retiring to paint, it seems as if Soderbergh, whose Liberace biopic Behind The Candelabra was one of the hits of the Cannes film festival, is in talks to work on The Knick, a period drama set in 1900 in a New York hospital. Clive Owen will star. Frankly, Soderbergh can discuss the semantics and difference between film and television as long as he likes, we're just glad he's still directing…
This week's reboot news: It seems as if Universal wants to give a new lease of life to… Timecop. The studio is scouting for writers to discuss how they'd reimagine the Jean Claude Van Damme starrer. A title, incidentally, that when it was made in 1994, was set in the faraway, distant time of, er, 2004. No word on Jean Claude Van Damme's appearance in this one…
Which leads us on neatly to this week's Expendables news. The next action star being tapped up to appear in the second sequel to the action film, the third in the franchise, is Steven Seagal, according to reports emerging this week…
TWEET OF THE WEEK
We took part in SPHE and DnA's impressive tweetalong session for Django Unchained. You can follow us on www.twitter.com/theraygun…
TRAILERS OF THE WEEK
Like we haven't been banging on about this enough already…
Two words: Michael Shannon…
We've been raving about this before having even seen the trailer. Why? Well, it combines to of our favourite genres…
Old Viz character alert in this decidedly not safe for work trailer…