Can The Revolution be socially distanced?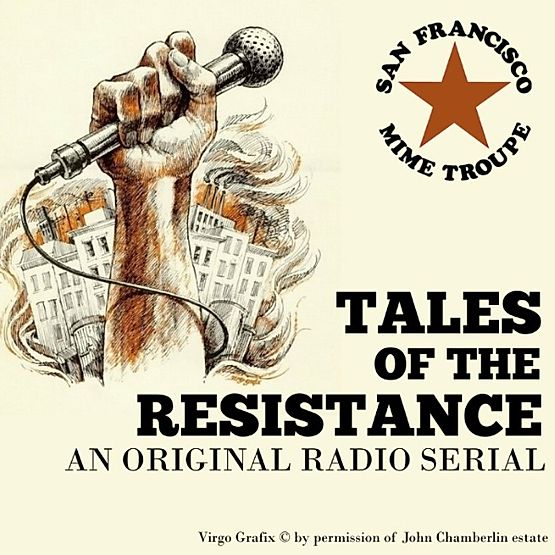 Written by Michael Gene Sullivan and Ellen Callas
Commercials by Marie Cartier
Music and Lyrics by Danial Savio and Jeremy Mage
Music production by Dred Scott
Woodwinds by Dylan Jennings.
Audio engineering and sound design by Taylor Gonzalez.
The San Francisco Mime Troupe presents four intertwined series of original political comedy audio plays, broadcast bi-weekly, performed by Mime Troupe veterans and new comers, and each in a different genre.
Noir! Sci Fi! Horror! Adventure!
Each 
25 minute 
episode is presented as available as a podcast, on the Mime Troupe website, and on radio stations across the country!



With the deck stacked against him can Jade find the worker who seems to have slipped through the cracks

?





NOVICE NURSE:

SUSIE TERSE!

 

In a world of corrupt corporate connivers and Covid contagion can Nurse Susie save the day?

 

 

 

Primo is haunted by his racist past,  when he's caught in a protest for justice turned riot.

 

 

 

No one could predicted that mild-mannered Greg's new 

application

 could change the world for the...better?

 

Looking for work during a race war is hard enough, but  what was Jamazon's secret to winning the 

class

 war?

 

NOVICE NURSE:

SUSIE TERSE! 

Can Susie fend off the corrupt Capitalist Healthcare Conspiracy? Or will she be locked up as a Cop hating Commie?

 

 

 

Can Primo come to grips with his haunted past? Will he be able to be more than just

 

 

"Nibbling the Leaves in the Tree of Amazing"

Greg has a tough choice to make  regarding his invention, Clya...

 
"Tales of the Resistance"
Michael Gene Sullivan   
Lisa Hori-Garcia   
Brian Rivera   
Andre Amarotico   
Lizzie Calogero   
Keiko Shimosato Carreiro   
Velina Brown   Cassie Grilley  
  Michael J. Asberry   Ellen Callas   Hugo Carbajal   Elizabeth Carter   Milo Carter-Daniels  
Marie Cartier   Marissa Ellison   Gillian Eichenberger   
Rotimi Agbabiaka   
Bob Ernst   
Amos Glick   Marilet Martinez  
And stay tuned for the last two episodes:
"The Beginning of the End"
"The End of the Beginning"

The University of san Francisco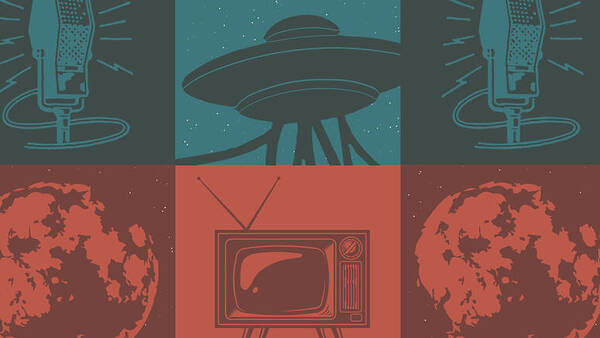 The 
War
Adapted for the internet and directed by
Based on the H.G. Wells classic, and inspired by the Orson Welles radio version, the University of San Francisco's Performing Arts Department presents 

The War of the Worlds.
Featuring a cast of USF students.
This production explores the relationships between fear, "fake news," and the contradictions between fact, opinion, and the media. Students will bring the language to life through the new medium of internet video, culminating in the presentation of a recorded performance available online.

Check out Velina's latest colunm for Theatre Bay Area:
"Is Everything Racist Now?"
"If someone takes the time to give you honest feedback, to appreciate it. They are expending their precious energy to give you something important. This is unpaid emotional labor that they are under no obligation to do.  Instead of talking to you, they could just warn others about you..."
Read the entire article here.

The Circle Theatre 
will be presenting 
a digital reading of Michael's adaptation of 1984
OCTOBER 29 – NOVEMBER 4, 2020 | 8:00PM ct.
They really wanted to do it before the election,
and refused to let the pandemic stop them!
Click here to check it out!