HAPPY, HEALTHY AND PEACEFUL 2020 !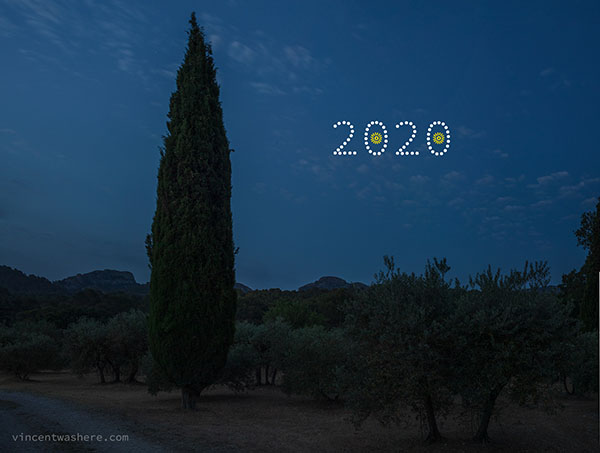 Saint-Rémy-de-Provence, FR © Karin Borghouts, 2019

 
2019 was an intense year with 4 personal exhibitions, many photo albums and exciting assignments.


View here photos of the project VINCENT WAS HERE, exhibitionviews and other news
View photos of the assignments for Museum De Lakenhal, HCVArchitects, Het Predikheren for Korteknie-Stuhlmacher Architects, Museum Dr. Guislain, RTT-buildings voor Proximus Art Collection, the Royal greenhouses,...
View here pictures of the renovation of the Royal Museum of Fine Arts in Antwerp Belgium 
 
Thanks to all the people, museums and companies involved in this!
Final weeks in Het Noordbrabants Museum
Nieuwmoer, Kalmthout  © Photo Karin Borghouts, series 'Vincent was here', archival pigment print/Dibond 105 x 150 cm
Van Gogh's Inner Circle with paintings, drawings and letters of Vincent van Gogh and contemporaries

Vincent was here, photographs of Karin Borghouts
Verwersstraat 41
's-Hertogenbosch 
______________________________________________
New Photo Book


The photographer Karin Borghouts followed in Vincent van Gogh's footsteps, from his Dutch birthplace in Zundert to Auvers-sur-Oise in France where he took his own life. No less than thirteen locations, including Nuenen, London, Paris, Arles and Saint-Rémy-de-Provence are portrayed in magnificent images. She has also reconstructed 25 of his still lifes and photographed them. Come and enjoy the wondrous places and themes that were Vincent's, and view them afresh through Karin Borghouts' lens.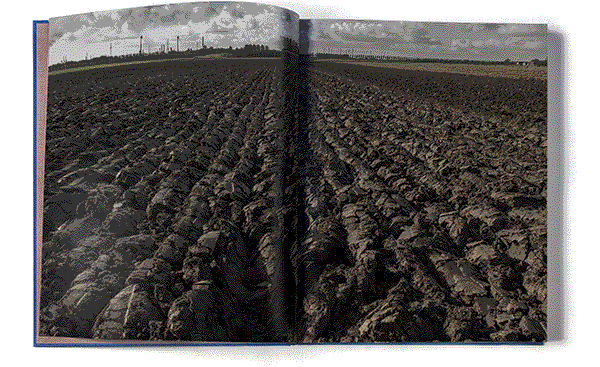 Photo Book VINCENT WAS HERE
208 pages 
130 photographs Karin Borghouts
Texts by Xavier Canonne, director Musée de la Photographie Charleroi Belgium and 
Ron Dirven, conservator Vincent van Goghhuis, Zundert, The Netherlands
Dutch, French and English
Offset, hardcover, bound
24 x 30 x 2,3 cm
ISBN 9789080990333
Published by Ronny Van de Velde
39 euro
Special edition
 (50 ex)
Book 'Vincent was here' with an archival pigment print 22 x 28 cm on PhotoRag Baryta paper. 
Choice
of 10 prints, only 5 ex. per print.  Some prints are almost sold out.
______________________________________________
Gallery De Mijlpaal has been reopened - asbestos-free - and invited 16 contemporary Flemish artists for an exhibition in which they show their best works in very diverse disciplines.
Warner Berckmans, Karin Borghouts, Patrick Ceyssens, Fred Eerdekens, Trees De Mits, Nick Ervinck, Lore Langendries, Stéphanie Leblon, Jeroen Maes, Stefan Peters, Joke Raes, Mieke Teirlinck, Peter Vanbekbergen, Ann Van Hoey, Koen Vanmechelen, Jonas Vansteenkiste.
Until Sunday 2 February 2019
Brugstraat 45, 3550 Heusden-Zolder Belgium
Open Friday, Saturday and Sunday, 2 to 6 p.m.
______________________________________________
The next VINCENT WAS HERE exhibition will take place in the Vincent van GoghHuis in Zundert, together with the exhibition of Hans de Kort. 
Zundert is the place in the Netherlands where Van Gogh was born, not far from Kalmthout and the Belgian border. 
Welcome to the opening on Sunday afternoon February 16, 2020 !
VINCENT WAS HERE is a photobook and an exhibition by Karin Borghouts that will be shown in several places and will be different each time.  
Meanwhile, we are working hard on the new website vincentwashere.com

ZICHT i

s a monthly newsletter of Belgian artist photographer Karin Borghouts.

 

 

She is working on her own projects and on commissioned assignments by museums, art
and heritage institutions, architects, publishers and city councils.



Karin Borghouts, Bareelstraat 32, 2920 Kalmthout, Belgium


++32 (0) 486 36 45 38
We respect your privacy and do not share or sell our mailinglist. We do not track you or record information about you.
We do enjoy keeping you informed of our exhibitions and our artist's news via email; however, if you do not want to receive these emails anymore, you can unsubscribe below at the bottom of the page.  
Subscribe to ZICHT on the homepage, scroll down.


2020 Copyright Karin Borghouts/SOFAM