Renew Your AFMW Membership
Current membership period
is 1 July 2014 - 30 June 2015.
Saturday, 21 November 2015
The AFMW General Meeting will be held in Sydney on Saturday, 21 November.
We'd love to see you there! 
Register your interest in attending with our Secretaria
t, Melissa Morey, at
afmw@afmw.org.au
.
Medical Women's International Association (MWIA)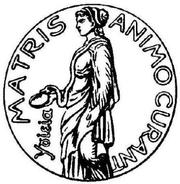 Near East and Africa
Regional Meeting
Annual Meeting of the Federation of Medical Women of Canada
Third World Conference
of Women's Shelters
Central Asia Regional Meeting
30th MWIA International Congress
Funding for Women in Leadership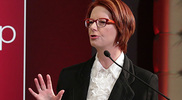 $300,000 has been annouced for women in the medical sector for the remainder of 2015.
International Women's Day 
The theme of International Women's Day 2015 was "Make it Happen".
This year the
national gender pay gap
 hit a record high
. Women in the health care sector are particularly affected, with the highest gender pay gap of any industry: 30.7%. In frank terms, the average male full-time worker is deemed to earn almost $300 more per week than his female colleague.
Minister Assisting the Prime Minister for Women, the 
Hon. Michaelia Cash, 
has since announced that the
The University of Melbourne's 
Centre for Workplace Leadership will be undertaking a
Workplace Gender and Equality Strategy project
 to assist around 10 organisations to meet their gender equality goal. 
The challenge now is to deliver on these commitments.
AFMW continues to strive for a better society within which all women and girls experience equality.
Young MWIA are asking for submissions for the next issue of their newsletter.
If you have updates on interesting projects, clinical experiences, personal experiences, or other activities in all regions of MWIA, write in! (
Max 500 words.)
BOQ Specialist is a proud sponsor
of the AFMW e-Newsletter.

AFMW Leadership Skills Database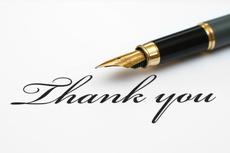 Would you like to thank a teacher, mentor or senior colleague who has made an invaluable contribution to your medical journey?
AFMW has established the Thank You Initiative to give our members a way to formally express their gratitude for the invaluable contributions of their mentors and teachers. 
Read more.
The AFMW has had a busy start to 2015.
In November 2014, I took over as president from Dr Desiree Yap. I would like to thank her for leading and guiding the Federation, and presiding over many important and valuable changes. I also wish to thank the rest of Council who work so hard to keep AFMW functioning and developing.
In January, we learnt that we were approved for association with the United Nations Department of Public Information, as a Non-Governmental Organisation in our own right.  The application process was lengthy and took two years from collation of the necessary information until the outcome. It was well worth the effort. It means that the AFMW is entitled to six Ground Passes each year to enter the United Nations Headquarters in New York, USA. The UN Ground Passes give our representatives access to the United Nations campus, including all open meetings of the United Nations bodies. For further information or to register your interest, please contact our Secretariat at
afmw@afmw.org.au
.
I'm pleased that Dr Gabrielle McMullin spoke out about this issue, stimulating widespread discussion at many levels. Clearly, our work has really just begun! AFMW is considering how best to be involved in ongoing developments and will keep you updated.
Female Genital Cosmetic Surgery: A New Resource
According to figures from Medicare, the number of women undergoing FCGS in Australia has increased dramatically in recent years.
Written by AFMW Council member Dr Magdalena Simonis, RACGP has released a new resource that provides information on what FGCS is, the factors driving demand, and a set of practical recommendations on how to manage women requesting referral for FGCS or expressing concern regarding their genitalia.
Sexual Harassment in the Medical Profession:
What Women Can Do
Sexual harassment continues to occur 
within the medical profession
, from sexist or 
demeaning remarks, through to sexual abuse and assault.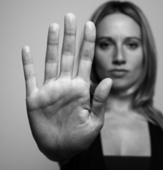 AFMW is concerned that the learned medical Colleges and hospitals 
seem to have a poor appreciation of the magnitude of the problem
. 
Although there may be policies and procedures in place to deal with such 
unacceptable behaviour, they appear to be ineffective in encouraging reporting of incidents, ineffective in 
adequately responding to complaints, and ineffective in dealing with the perpetrators.
For this reason, AFMW is advocating for an external inquiry and assessment of the issue. AFMW President, Sharon Tivey, has written
 to the AMA; the Minister for Health, Ms Jill Hennessey; and the Minister for Women's Affairs, The Hon. Fiona 
Richardson. 
We look forward with interest to the implementation of any suggested changes from the Royal Australasian College of Surgeons' expert advisory group.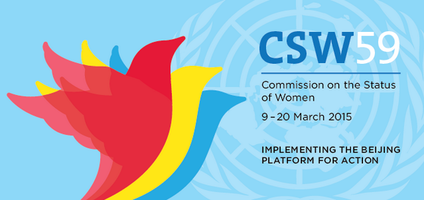 59th United Nations
Commission on the Status of Women
Several AFMW members 
represented AFMW at the 59th UN Commission on the Status of Women held in Beijing in March
. They thoroughly enjoyed the experience and came away with a wealth of knowledge and new contacts around the world.
Thanks to AFMW's new membership with the UN's Department of Public Information Non-Governmental Organisations, 

Emma Kelso, a medical student based on Victoria, 

was able to obtain a pass to effectively attend all events 
where most of the nation 
reports and government discussions took place.
"
This has truly been one of the most formative experiences of my life
. I would highly recommend the trip to anyone with an interest in women's issues or advocacy. My eyes have 
been opened to the struggles that 
many women still face. While I'm grateful to be living in a country as progressive as Australia, we certainly 
have some way to go!"
AFMW Constitution Gets an Update
Late last year, the AFMW updated its Constitution to incorporate Model Rules to comply with incorporation requirements. 
The new constitution was endorsed at the AFMW General Meeting on Saturday, 15 November 2014. 
The draft has been lodged with the relevant authorities, and we are in the process of tidying up the formatting and grammar of the document.
AFMW would particularly like to thank the AFMW Governance Sub-committee, in particular Dr Catherine Duncan (Vic) and Dr Marjorie Cross (ACT), who volunteered many hours in drafting the constitutional revision.
Global Network Data Count:
Aid the Fight Against D
omestic Violence
Every year, the Global Network of Women's Shelters conducts a Global Count to shine a spotlight on the issue of violence against women. The 2015 Global Count is now open, and we encourage all AFMW members who are involved in services providing aid to women & children experiencing violence to complete the survey.
The survey closes on Saturday 1 August 2015. 
Please share this survey with any relevant services you may know in Australia.


AFMW is a proud partner of the Australian Human Rights Commission's National Anti-Racism Strategy.
Education Future Clinicians:
Sexual Violence & Women's Health
AFMW member Sarah Rockefeller, from Monash University, recently conducted a study into whether sexual violence should be covered as part of the medical curriculum, and how it can be best taught to students.
From the 44 doctors interviewed, four key areas emerged for sexual violence education
: awareness and epidemiology, health outcomes, a trauma-sensitive model for history-taking, and management and referral processes. 
There was a general consensus for small group tutorials to learn skills, and for lectures or online modules to deliver knowledge content.
The inaugural 2015 Australian STOP Domestic Violence will be hosted by the Australian and New Zealand Mental Health Association on 7 - 10 December at The Canberra Rex Hotel. 
For more details about the Conference please visit the official website.
In April, Australia's free breast screening program was expanded for the first time to include women over the age of 70.
The recent Federal and State Government announcement was recommended by a BreastScreen Australia evaluation report which highlighted the increasing life expectancy and higher rates of breast cancer among older Australian women.
The change will hopefully detect as many as an extra 600 breast cancers a year.