#thecabaretoflife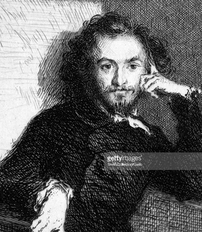 everything mysterious that
is hidden in music, and it
for being human and palpable. Dancing Is poetry
harles Baudelaire
Read more at: https://www.brainyquote.com/quotes/charles_baudelaire_400406?src=t_dance
The dance can reveal everything mysterious that is hidden in music, and it has the additional merit of being human and palpable. Dancing is poetry with arms and legs.
Read more at: https://www.brainyquote.com/quotes/charles_baudelaire_400406?src=t_dance
The dance can reveal everything mysterious that is hidden in music, and it has the additional merit of being human and palpable. Dancing is poetry with arms and legs. Charles Baudelaire
Read more at: https://www.brainyquote.com/quotes/charles_baudelaire_400406?src=t_dance
The dance can reveal everything mysterious that is hidden in music, and it has the additional merit of being human and palpable. Dancing is poetry with arms and legs. Charles Baudelaire
Read more at: https://www.brainyquote.com/quotes/charles_baudelaire_400406?src=t_dance

Team

Non Profit Board of Directors:
Valerie Feit (Co-Chair)
Mahayana Landowne (Co-Chair)
Michelle DeBlasi
Jerry Goldman
Nicola Creary
Kevin Farley
David Leventhal
Greg Miller
Philip Ribolow
Erik Bryan Slavin
Steering Commitee:
Greg Miller, Executive Director
Adele Godfrey, Parade Production
David Sanders, Parade Production
Carlye Eckert, Education
John Dalton, Floats Coordinator
Jamila Holman, Festival Production
DJ McDonald, Curatorial
Mark Schmidt, Curatorial
Hal Lamster, Web
Jackie Cohen, Volunteer Coordination
Rebecca Myles, Media
Doug Kolessar, Finance
Natalya Grigoriev, Finance (CPA)
Brian Austin, Creative
Jason Parrish, Creative
Chauncey Dandridge, Social Media
Xi Zhu, China Committee
Honorary Committee:
(Power Team & Grand Marshals)
Camille A. Brown
Mickela Mallozzi
Rafael Espinal
Doc Martin
Maurice Hines
Frankie Bones
Mestre Joao Grande
Rosie Mendez
Garth Fagan
Kwikstep
Rokafella
Carmen de Lavallade
Robert Battle
Mary Verdi-Fletcher
Rekha Malhotra
Savion Glover
Jawolle Willa Jo Zollar
Hex Hector
Jacqulyn Buglisi
Baba Chuck Davis
Louie Vega
Ashley Tuttle
Elisa Monte
Bill Shannon
Trevor Hochman
Peter Zehren
Samir Bitar
Mel Alvarez
Jonathan Peters
Charles Reinhart
"Billy Elliot" (Joseph Harrington)
Kat Wildish
Amy Marshall
Jellybean Benitez
Elizabeth Zimmer
Ellenore Scott
Don Campbell "Campbellock"
Morocco (Carolina Varga Dinicu)
Luis Salgado
Luigi
Kool Herc
Danny Tenaglia
Djoniba Mouflet
Advisory Board:
Jeanne Fleming
David Katz
Teddie Kern
Anil Kumar
Joseph McElroy
Fred Shequine
Tasha Blank
Sponsorship Team:
Greg Miller
John Dalton
Nikki Creary
Phil Ribolow
Parade Production:
Adele Godfrey (Lead)
David Sanders
Katelyn McLeod

Cristin Lafata
Grace Marinao
Jenn Converse
Erik Bryan Slavin
Gabriel Kutik
John Dalton
Dan Rosenstark
Daniel Kahn
Disco Mike Park
Bobby Speakerwire
Wandalynn Miftahi
Cheryl Gant
Phil Ribolow
Mekeshia Brown
Marjorie Liebman
Wandalynn Miftahi
Peter Vassilatos
Ollie Chase
Jerry Goldman

Akil Davis

Festival Production:
Jamila Holman (Chair)
DJ McDonald (Curatorial Chair)
Mark Schmidt (Curatorial Vice-Chair)
DJ Sweat
Shiela Jamison
Ben Vazquez
Ameca Holman
Bianca Rodriquez
Mango
Norman
Donnie D'Amato (Emcee, Main)
Carlye Eckert (Emcee, Family)
Educational Outreach
Carlye Eckert (Chair)
Valerie Feit
Caryn Cooper
Shireen Dickson
Leslie Pieters
Jamee Schliefer
Finance:
Doug Kowlessar

Bianca Rodriguez
Natalya Grigoriev
Elizabeth Zaklama


Legal:
Victoria Behr
Carmen Casado
Jerry Goldman
David Leventhal
Paul Llewellyn
Kaye Scholer LLP
Marketing:
Greg Miller
Brian Austin
Jason Parrish
Hal Lamster
Martha Ma
Sarah McGlaughlin
Amanda Alston
Luis Vargas
Media & Promotions Team:
Rebecca Myles
Audrey Ross
Teresa Bigelow
Chauncey Danridge
Michelle Deblassi
Kevin Farley
Shiela Jamison
Special thanks:

·New York City Mayor Bill de Blasio
·NYS Governor Andrew Cuomo
·Manhattan Borough President Gale Brewer
·City Council Member Carolina Rivera
·NYC Cultural Affairs Commissioner
Tom Finkelpearl, Assistant Commissioner Kathleen Hughes and Program Officer Alana Dapena Fraiz
·Community Boards 2 and 3

·NYC & Co Foundation
·NYPD Lt Christopher Cheng and Sgt Patrick McGuire, 9th Precinct Det. Jaime Herandez
·NYC Department for the Aging
·New York State Council on the Arts
·Lower Manhattan Cultural Council
·NYC Parks & Recreation Director Claudia Pepe, District Supervisor Terese Flores, Deputy Director Venus Melo (Citywide)
·NYC Dept of Sanitation Superintendent Joseph Signoril
·NYC Dept of Transportation Event Coordinators Michael Callery, Ivory Henderson-Robb and G.I.S. / Events Coordinator Shuan Bruney
our 2018 Sponsors and Partners: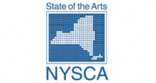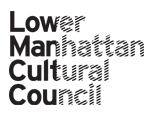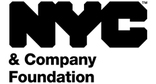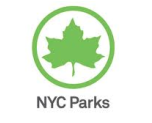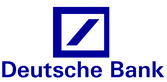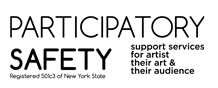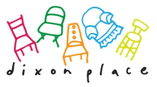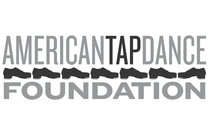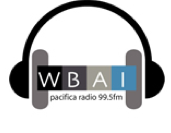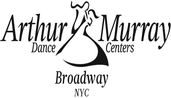 Want to Sponsor 2018? Contact Executive Director greg@danceparade.org for more information!
Hi All,
Just two weeks from now, the city will come alive with the celebration of the 12th Annual Dance Parade and Festival!  We founded the parade and organized Dance Police as a way to raise awareness about the city's 1926 Cabaret Law that regulated social dancing to licensed venues.  But instead of fining and shutting down dance venues, our Dance Police ticket people for not dancing--And come May 19th, we will celebrate our victory with the theme "The Cabaret of Life".
Dance Parade's Board Co-Chair Mahayana Landowne, has organized a Ribbon Cutting Ceremony with many of the dance advocates over the years. The advocates will kick everything off on 21st and Broadway at 12:45pm. Then, Grand Marshals Camille A. Brown, Mickela Mallozzi, City Council Member Rafael Espinal and DJ Doc Martin will cut the ribbon and unleash 10,000 dancers, dozens of vehicles, DJs, bands and parade floats, grooving to every culture and style you can imagine.
There's still time to register your American Tribal, Hawaian, Japanese, Peruvian, Ballet, Tango or Burning Man troupe--
Groups
have til May 7th and individuals can sign up right up until parade day May 19th.
Want to help NYC flower with the most cultural diverse event worldwide? Pitch in to
volunteer
or
donate here
. Read on to see the Festival and After Party lineups!
Dancingly,
| | | |
| --- | --- | --- |
| Greg Miller | | |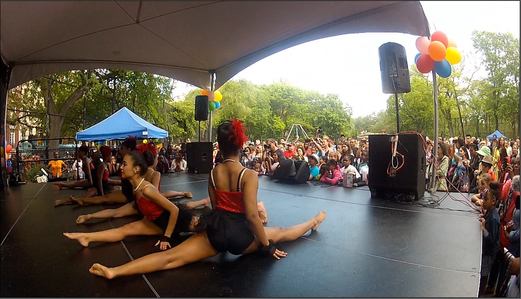 As the parade ends at Avenue A and Saint Marks, DanceFest begins in Tompkins Square Park from 3-7pm on Saturday May 19th.  Alive amid fresh flowers and greenery, dance happens throughout the park.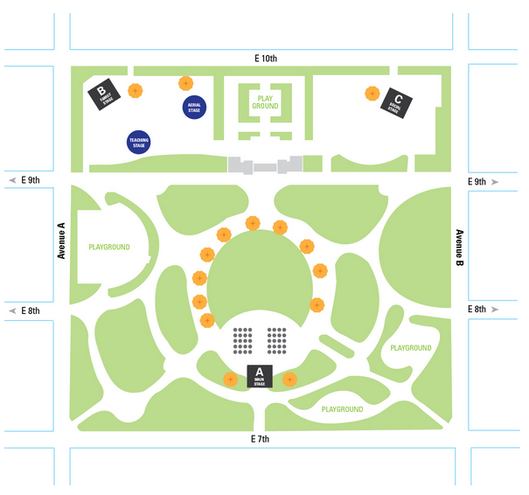 Featuring choreographed performances, dance lessons,

aerial

and social dance – free to the public.  Five stages and site specific work throughout the park offer something for everybody including

performances

by culturally diverse participants from the parade and an opportunity to learn dance from the city's best dance teachers

!
SEE the Parade or DANCE in the Parade!

Come out to watch or actually participate in the 12th Annual Dance Parade and Festival May 19th 2018! Last year we repealed the Cabaret Law. This year we celebrate "The Cabaret of Life!"
Over 10,000 dancers will be dancing on Broadway to over 80 styles of dance in the New York City's largest dance event.  Bring your Classical Indian, African, EDM Viking Ship, Korean K-hop, Melbourne-Shuffle, Tango or Texas Two-Step--This is a participatory dance event like never before! Individuals as well as groups need to register--and with our nifty new website, it's easy!

Teamwork makes the DREAM WORK!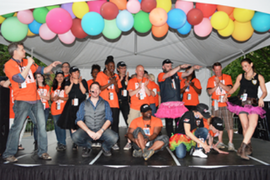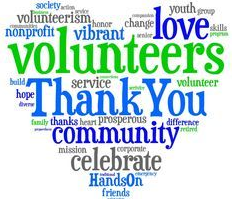 One of the best things in life is volunteering to make a difference -- And bringing dance to the streets, hearts and minds of New York City with a band of lolligagging movers and shakers is a funtastic way to do it -- 
Register to Volunteer here!
All volunteers are requested to attend one of two all hands meetings:
Sunday May 6th 2-3:30pm Gibney Dance Center, Studio V
Saturday May 12th 2-3:30pm Gibney Dance Center, Studio U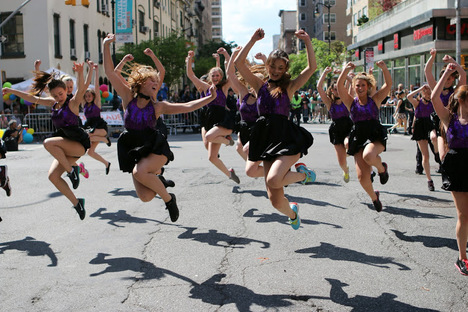 Each year Dance Parade attracts hundreds of photographers of all ilks to capture the magic found when 80 unique styles of dance and cultures are all presented in the same place. They love the energy, movement and color found among ancient cultures and highly ambitious artists. This year we will add a new category, "DanceFest" which follows the parade in Tompkins Square Park.  For each category, Dance Parade and DanceFest, we will award 3 winners with t-shrits, tote bags and other commemorative items.  Read More / Enter Contest!
Our Mission

is to promote dance as an expressive and unifying art form by showcasing all forms of dance, educating the general public about the opportunities to experience dance, and celebrating diversity of dance in New York City by sponsoring a yearly city-wide dance parade and dance festival.
Dance

Parade really needs your support and any help you can give us is appreciated. At

Dance

Parade, we are grateful for every tax deductible donation no matter how small.   
   · Make check payable to "

Dance

Parade" and mail to:
     789 Westminster Road, Brooklyn, NY 11230
2018 Dance Programs:

We employ Teaching Artists at our programs in all five boroughs of New York City. Each program will end in the May 19th 2018 Parade and Festival.


 

Ageless Action: 

Serving older Americans through the joy and movement of dance.  





Community Kinect:

Using dance to instill a lifelong enthusiasm for physical fitness.

 

Cultural Residencies:

Multi-week residencies focusing on culturally specific dance forms.

 

 

 



We dance for CULTURAL EQUITY:
We represent all dances, including yours. Our 80+ unique dance styles are the world's largest display of cultural diversity. We keep historical dances alive, like Armenian Folk dancing and Bolivian Caporales, and showcase new dance forms like Litefeet, Waacking and Brazillian Zouk. We unite cultures and generations...