BASE AWARDS REFRESHED
CONSUMERS STILL FLOCKING TO DUNKIRK…
…AND NOW HEADING TO DETROIT
SKYLINE REACHES FOR THE TOP
MIDWEEK CHART UPDATE
MORE TRIBUTES TO COLIN LOMAX
MORE 2017 FIGURES
THE POST DELIVERS
SYMONDS HEADS TO 4DIGITAL
DEUCE IS ON POINT
LIGHT AT THE END OF THE TUNNEL
WILLIS BACK WITH A VENGEANCE
CURZON HAS A GOOD TIME
ASSASSIN TO SLAY OPPOSITION?
LIONSGATE'S NEW STORY
DISNEY HAMMERS HOME MESSAGE
DOGWOOF'S FEELGOOD FACTOR
TRUST GETS THE MESSAGE OUT EARLY
RAYGUN YEAR-END SURVEY
QUOTE OF THE WEEK
AT THE MOVIES
TRAILERS OF THE WEEK
---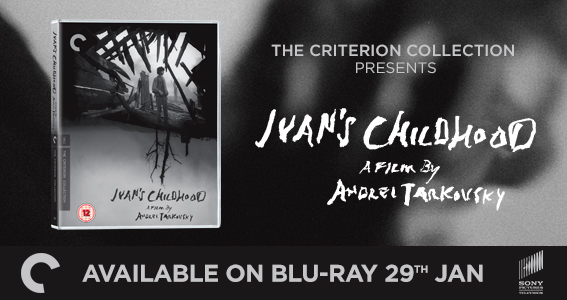 ---
If you can't read this newsletter or see the ads, please click here
New awards categories, a "refreshed" judging line-up and entrants being allowed to put forward multiple submissions in terms of entries… BASE has, the trade body said this week, opened the judging for the 2018 industry awards ceremony by introducing a raft of new changes. The organisation said it was aiming to shift some of the focus back onto retail with a whole slew of awards for online and digital retailers as well as traditional ones. Retail-based gongs will go to Physical Retailer of the Year, Online Physical Retailer of the Year, Digital Retailer of the Year, Digital Retailer Innovation of the Year, Physical Retailer Innovation of the Year and In-Store Theatre Initiative of the Year. The Special Interest award has been widened to take in entries from different categories such as Children's, Sport, Fitness, Music and Comedy. New awards also include a creative marketing initiative of the year award for EST. Entries are now being taken, with forms available here. Judging will take place on April 18, with new additions including Edith Bowman, ITV Daytime's head of film Nick Rylance and Empire magazine's Terri White. Commenting on the plans, BASE chief executive Liz Bales said: "The BASE Awards event continues to go from strength to strength so it's with genuine excitement that we once again ask our colleagues from across the industry to join in celebrating another 12 months of hard work and fantastic results by submitting entries for 2018. The event truly is a flagship moment in the industry calendar and one that places a well-deserved spotlight on the skills and innovation powering the industry and, with the revised awards line-up and the addition of some exciting new judges able to offer a fresh perspective, albeit great category insight, we hope you'll agree that 2018's event is already shaping up to be a night to remember!"
Christopher Nolan's Dunkirk is showing no signs of retreating from the top slot just yet, as, according to the Official Charts Company's midweek bulletin, it is far from stranded in its fourth week of release. The film has notched up three weeks in the number one slot and, at the halfway stage this week, was leading the field once more, ahead of another place name beginning with a D, Detroit. What's more, as well as still doing the business in stores, the film also scooped a raft of BAFTA nominations this week… With eight nods in all, including Best Film and Best Direction, the home entertainment release could have been given an extended lease of life which could keep it shifting right through until the February 18 awards ceremony, something Warner is keenly aware of – it took an ad on the back page of The Times for the release flagging its BAFTA nods on Saturday (January 13). Among the crew who were celebrating this week, producer Emma Thomas said: "Dunkirk was a passion project for us 20 years in the making, and we feel enormously grateful just to have been given the opportunity to make it. The incredible response of audiences to the film both in the UK and worldwide has been massively gratifying to us, and this honour from Bafta is the icing on the cake." You can see all the BAFTA nominations here .
As noted above, another film named after a city, eOne's Detroit, vastly different but equally as powerful as Dunkirk, is vying with Nolan's film for the top slot in its first week on release. It leads a raft of new entries in the Official Charts Company's midweek bulletin. Commenting on its first few days out of the block, the company's Stephanie Don said: "We're thrilled with how Detroit is performing so far this week. It's a real testament to the cast and crew pedigree and powerful themes of this film that have clearly resonated with UK consumers."
---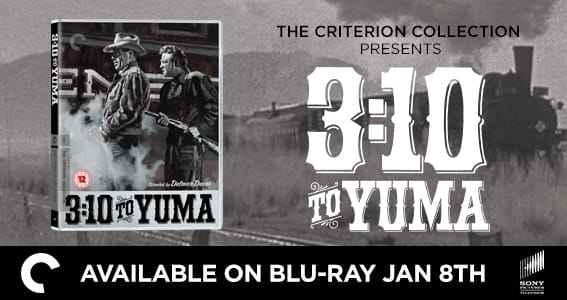 ---
Meanwhile, Signature continued its strong finish to last year and equally rousing start to 2018 with the second highest new entry at the midway stage with the impressive sequel to DTV bestseller Beyond Skyline. It is, as we noted elsewhere, the finest martial arts and alien invasion crossover film you'll see this or any other year. It follows hot on the heels of a couple of other biggies. James Javes, head of DVD sales, said: "Signature has kicked off 2018 with an almighty bang with the DVD and Blu-Ray releases of Jungle (January 1), this weeks Beyond Skyline (which is currently challenging for the number 2 spot in the mid-week charts) and Rise of the Footsoldier 3 which was released on boxing day. We are delighted with the performance of all three films that have seen fantastic sales across all physical and digital platforms thanks to great levels of support and belief from our partners. It proves once again that there is still a huge appetite for non-theatrical product, after beating multi-million box offices hits, highlighting our expertise in acquiring and marketing titles which appeal to the UK movie-going audience. With our equally impressive upcoming slate we are confident we can continue this to achieve impressive results in Q1 and beyond."
Elsewhere in the midweeks, Davina, the self-styled queen of fitness, is returning to the upper echelons of the charts with the arrival of Toned In 10 into the top 10, at number four, to be precise. A place below this is the first in a brace of new entries from Lionsgate, The Man With The Iron Heart. From the same company, Leatherface, the Texas Chainsaw Massacre prequel, is a new entry at number 16, The Crown is a high riser at number 29, extending the reign of the Netflix title, while Geo-Disaster is in at number 30.
More tributes have been coming in to Manga chief Colin Lomax, who died tragically between Christmas and New Year. We featured tributes to the former VCI, PolyGram, Universal, Playback, Anchor Bay and Starz executive on last week's newsletter (see here ) and more have been sent in by assorted industry types. These included some older names such as former Virgin and EUK staffer Gary Roberts, now a recruitment consultant, as well as Alex Hopkirk (aka Mitchison), who worked with Lomax at Playback and is now based in France, and working for Odyssey Video. The former praised his loyalty and support he offered to people in the industry, saying: "When EUK folded and I found myself out of work, I could rely on him to be on the end of the phone, always with sound advice to offer." Hopkirk said; "He made the office life such fun but most of all he was really fair." Former TBD/THE and 2entertain/BBC Worldwide staffer Alasdair Ogilvie was one of a few contributors who discussed Colin's love of football and his love of Chelsea and, possibly before that Everton. More on our website soon.
---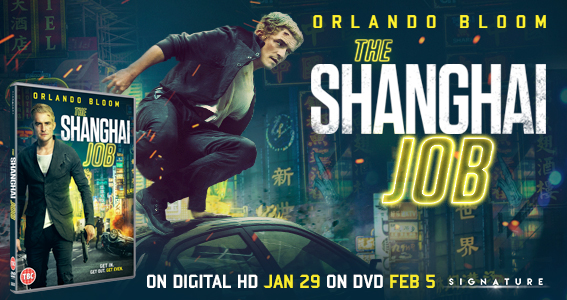 ---
Some more year-end figures have been announced – first from the US, which saw a five per cent rise in consumer spending on home entertainment to some $20.5 billion in 2017. Of that total, some $9.5 billion went on svod services, up 31 per cent, while EST sales were up almost six per cent and now sit at $2.2 billion. DVD spending was down 14 per cent, but are still double the EST sales total, standing at $4.5 billion. In the UK, theatrical figures have been released too, with the total of £1.378 billion up to a record level, making it the highest grossing year on record for films in UK and Ireland. That figure, up 3.6 per cent, bodes well for 2018 home entertainment too…
To the Odeon Leicester Square for the final time before its planned refurbishment for the European premiere of eOne's masterful Steven Spielberg directed, awards-friendly drama The Post. The director was there alongside his producing team and stars Tom Hanks and Meryl Streep. He reminisced about films of his that had premiered there in its current guise, as well as its 85 year history ("[The Odeon has] gone from The Prisoner Of Zenda to The Post and I'm proud of that") before introducing Tom Hanks as "the star of The Money Pt, Joe Vs The Volcano and Turner And Hooch". And the film itself? With a hugely impressive cast and Spielberg at the helm, it's hard to go wrong, and this timely look at what the director said was "media and journalism, the truth and the lie" is not only on the money, but it's got the kind of quality commercial clout that few can boast. Expect it to arrive on DVD in the second quarter after its high profile theatrical release. eOne's Tim Westbey said: "We're excited to be releasing such a landmark film, and it been thrilling to have Hanks, Streep and Spielberg all here to support the UK launch for what promises to be one of the films of the year."
Former HMV and Sainsbury's buyer Lee Symonds, who crossed the great divide from retailer to supplier when he joined Kaleidoscope, has headed to 4Digital Media, where he is now managing both the company's acquisitions side and its product development too. The independent enjoyed a strong 2017, not least with the title dubbed the most expensive drafting release ever, the big budget actioneer Guardians, which rode into the top 10 last year just ahead of the theatrical release of the similarly titled Guardians Of The Galaxy 2, and with the aid of SPHE's sales nous. Symonds himself said: "I'm really excited to now be working on this side of the business, it felt like the right time to make the change from sales. Im delighted to be working with Tony, Sally and Steve, we're all very passionate about product and the home entertainment industry, we're working on so many new ideas and projects, It really is an eye opener." Taglienti added: "I believe that Lee's many years' experience on the HMV shop floor, and as a buyer at HMV and Sainsbury's, will prove to have been the perfect training ground for the newly created role as acquisitions and product development manager at 4Digital Media. Lee brings his unique expertise and a fresh perspective to our small and highly experienced team. We are very much looking forward to working with him."
We noted last week the huge success of Game Of Thrones in 2017, wth the seventh and penultimate outing of the series the year's biggest TV seller. Well, it's a case of moving from the mythical to the all-too-real for HBO next, as the company's newest hit, The Deuce, arrives on DVD and Blu-ray on February 12 (the digital download is available now). Set in the 1970s, it ended up on many television critics' year-end polls as one of the best of last year, and traces the formative years of the adult entertainment industry. It boasts an impeccable pedigree – it's from David Simon, creator of the programme that helped usher in the current box set mania that's taken the TV genre to another level, The Wire, and stars James Franco and Maggie Gyllenhaal. Commenting on the release, HBO's Grace Alexander said: "We were really excited to see The Deuce get such a strong reception in 2017, with critics hailing it as "the rightful heir to the Wire" – this bodes very well, as 2018 is the year of new HBO dramas and season 2 airs later in the year."
---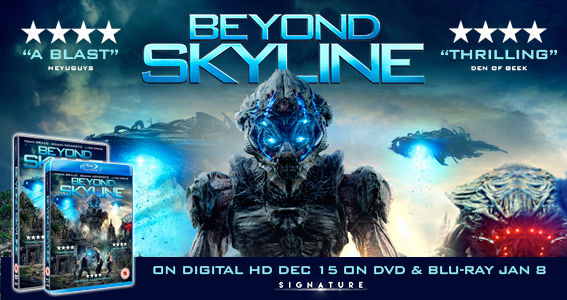 ---
The best TV homegrown programme we've seen for ages is the third and final outing for The Tunnel. The series has long outgrown its original roots as an English (and French) remake of Nordic Noir sensation The Bridge and this is its finest offering yet, complete with a shocking – and, given the strength of its script and performances, superlative – final episode. It's earned plenty of plaudits, not least from the likes of The Guardian, which called it an "unmissable triumph". It arrives on January 22 courtesy of Acorn and, as the company's joint marketing chief Gareth Brown said: "We're still mopping up buckets of tears around the office after the explosive send-off that was the closing episode of The Tunnel: Vengeance. There was a little resistance from critics when series one came out and it was pretty much a word-for-word re-version of 'The Bridge'. But with the second and third series, the Tunnel's central characters of British detective Karl Roebuck (Stephen Dillane) and French detective Elise Wassermann (Clémence Poésey) really evolved into a pairing that we cared about; their strange, strained friendship, their incompatible intimacy drew us in closer and closer until we were trapped into caring and confronted with a denouement that was shockingly powerful and unforgettable. We're thrilled to be able to release this final series along with a complete 1-3 box set on January 22 – it sits proudly on the shelf alongside Broadchurch and Line of Duty as definitively Acorn product."
Bruce Willis is back (did he ever really go away?) in L.A. Vengeance, due on Monday January 22 from Thunderbird Releasing. It's the latest DTV title from the ever-reliable Willis, who, unlike some of his contemporaries, rarely disappoints, and is produced by one of the masters of this kind of video-friendly fare, Voltage Pictures. What's more, it marks another stage in Thunderbird Releasing's ongoing strategy to put out this kind of title alongside its theatrically released titles. Alongside Willis, there's also John Goodman as well as the increasingly high profile Jason Momoa, adding further commercial clout and potential to the title. (Oh, and it also includes a naked Willis skateboarding – honestly.) It kicks off a DTV slate for 2018 from Thunderbird that includes the likes of Your Move on February 5th, an actioner written, directed by, as well as starring Luke Goss, as well as Brotherhood Of Blades 2, a martial arts swordplay epic, the following week. Commenting on its increased DTV slate, as well as Willis' latest, Thunderbird's James Flower said: "Arguably no distributor's catalogue is complete without a Bruce Willis flick in it, and we're very excited to bring L.A. Vengeance to the UK, especially as it pits him against Jason Momoa, hot off the success of Justice League. Next month, wuxia fans will have the chance to see Brotherhood Of Blades 2 in all its eye-popping glory, which we're hoping will match the runaway success of the first film. We're also thrilled to release Luke Goss' labour-of-love debut, and the man himself will be doing TV/radio appearances to promote it later this month. Finally, Blu-Ray buyers won't want to miss gritty Western Brimstone on February 19th, starring Dakota Fanning and Guy Pearce alongside Game Of Thrones' Kit Harington and Carice Van Houten; its epic, blood-soaked visuals are complemented by a thundering 7.1 surround track and nearly two hours of extras. We're sure Thunderbird will become a name synonymous with quality DTV action this year, with more releases featuring the genre's biggest stars yet to come."
It's been a good albeit busy week for Curzon Artificial Eye, as the distributor gears up for its busy January with Good Time landing in the shops at the same time as the BAFTA nominations for this year's awards were announced. The British academy award nods gave an early fillip to its home entertainment release, I Am Not A Witch, which was nominated for best British debut as part of a raft of nominations for the company. Here's Paul Diment, head of sales and marketing for home entertainment, on its week: "Its a busy month for us here at Curzon Artificial Eye. This week we released the critically acclaimed Indie Thriller Good Time, which features a career best performance by Robert Pattinson. I'm happy to report that we received three BAFTA nominations this week. The Handmaiden and last year's Oscar winner The Salesman both feature in the Film Not In The English Language category, and I Am Not a Witch, which receives its home entertainment release on Monday, is featured in the Best British debut category. We end the month with the release of tennis biopic Borg Vs McEnroe, which is released to trade with nearly two hours of bonus content."
Also due on Monday January 15 is American Assassin, a Lionsgate release firmly in the action category with Michael Keaton enjoying his career rejuvenation as a counter-intelligence chief. The very on trend story follows all sorts of terrorist-based shenanigans and this is one of last year's stronger action titles. Commenting on the release, the company's Ben Grunbaum said: "Our campaign for American Assassin has ticked all the action boxes we want to hit for our audience, featuring an interview with Counter Terrorism expert Chris Phillips in The Sun, an interview with stunt driver Ben Collins (formerly The Stig) who worked on the film on top men's site Loaded. Instagram and Twitter posts from top gaming, film and sports influencers and 4K hardware promotions with national press papers, weekend supplements and the Mirror Online. Our above the line campaign has focussed on the all-out action. We've invested in a heavy TV campaign and created two TV spots which include a post-9pm creative which showcases the full on fight scenes. Some key spots include Man City Vs Newcastle, Celebrity Big Brother, Game of Thrones and American Dad to name a few. We're also supporting socially to ensure we reach those action fans on Facebook. Overall we're excited to see the results next week."
Meanwhile, completing a double whammy from Lionsgate is the acclaimed A Ghost Story, one of 2017's best reviewed titles. Commenting on the release, Lionsgate's Kirsten Sweeney said: "Having deservedly featured in many Top 10 lists last year, it has been integral for our publicity campaign to really hone A Ghost Story as a must-own modern classic - through coverage secured in both print and online, including national press and specialist outlets. During week of release, we have invited key press - including Edith Bowman, Total Film and Yahoo! Movies - to re-enact Rooney Mara's pie-eating scene using the official ghost costume and custom made chocolate pies for coverage across their social channels which has estimated total reach of 756k. The PR campaign will work hand-in-hand with a targeted Facebook AV campaign directed at fans of indie cinema, the cast, and the director. We are also running an AMS campaign tied to award season titles and arthouse classics, to make sure A Ghost Story receives prominent placement for consumers of the genre."
---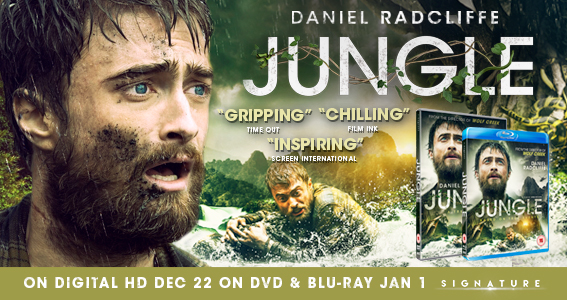 ---
Disney has this week announced further details of the forthcoming home entertainment release of Thor: Ragnarok, the latest outing for its mythical superhero. The title is due on February 19 on digital download, with a full release, including both Blu-ray and 4K Ultra HD, out on February 26. It includes scores of extras, with director Taika Waititi personally involved in the project. For as well as the standard additional material, both looking at this latest instalment of the Norse God's own adventures and where it fits into the wider Marvel world too, the director has added his own wicked sense of humour to the mix. In keeping with the film, which dropped the more po-faced approach of the the first two Thor outings, Waititi, previously known for comedies such as The Hunt For The Wilderpeople, What We Do In The Shadows and Eagle Vs Shark, adds his mischievous sense of humour. A clip released this week to tie in with the date announcement and extras detail kicked off the PR for the release and drew scores of views and interest. As one film website noted: "Since this is only a two minute clip, the digital and Blu-ray versions of Ragnarok are unlikely to disappoint in the extras department. Even if all of the special videos do find a way to not be funny, the film commentary from Waititi could wind up being as funny as the film itself." You can see the excellent clip here. (We're still laughing at Waititi's version of the Marvel ident too…
Documentary specialist Dogwoof's first release of 2018, former Sundance Grand Jury Prize winner Dina arrives on DVD on Monday January 15. A real-life romantic comedy revolving around the titular Dina - a neurologically diverse 49-year-old living in suburban Philadelphia - and her imminent marriage to her fiancé Scott, the film has proven a crowd-pleaser on both sides of the pond. Commenting on the DVD release, head of home entertainment Daniel Green said: "I can think of no better title to wash away the New Year gloom than Dina. Sundance was a great indication of just how well this sweet modern romance played with audiences, and we're hoping to widen that even further on DVD."
Back to TV, last week we talked about some of BBC Worldwide's key successes for the fourth quarter and 20178 in general, Blue Planet II being key among them. The Attenborough documentary series, the latest acclaimed natural history title from the national treasure, arrives on 4K Ultra HD on Monday January 15, following on the heels of the first outing, one of the biggest titles on the format so far. And this week there's more from BBC Worldwide, as the organisation has announced the appointment of a new marketing director across the whole of the commercial arm of the BBC in the UK. Nancy Twynam, previously marketing director for consumer products, will now oversee consumer products, live events and publishing as well as TV sales for BBC Worldwide UK. She will report to Andrew Moultrie, Moultrie, UK director of consumer products, publishing and web properties, who said: "Nancy came into the Consumer Products team two years ago and has transformed the way we market products and services in the UK. Under Nancy's pupilage the marketing team has truly blossomed with productivity increasing, creativity growing and BBC Worldwide's influence spreading."
You can't have failed to miss the ongoing Early Man marketing campaign ahead of the theatrical bow at the end of the month from the latest from Aardman Animation, Early Man. The Studiocanal title is premiering this weekend, with a major competition on Blue Peter joining elements such as the partnership with DFS, whose perennial sale activity and an ad featuring characters from the film all over TV has only heightened its profile. Meanwhile, the film has also been appearing in cinemas not just on standard trailers, but as the latest star of the Industry Trust's ongoing Moments Worth Paying For campaign. The latest thrust of the award-winning campaign, as ever, plays up the benefits of seeing films legally as well as directing consumers to findanyfilm.com. It's been in cinemas since the end of December, with the accompanying outdoor and online support. Trust senior marketing manager James Gallagher said: "We are delighted to be partnering with Studiocanal again, with their continued support of copyright education and our Moments Worth Paying For campaign. It's been a joy to work alongside Aardman Studios, who have once again shown incredible endorsement of our message through the creation of this unique Early Man trailer, which features specially created scenes that amplify our own messaging. It is a real testament to the Moments brand that we can acquire bespoke content like this and be able to create a trailer that delivers a strong anti-piracy message that is both in keeping with the humorous tone of the film whilst also educating family audiences in a much more engaging way." Stuart Henderson, head of UK marketing at Studiocanal, said: "The work that the Industry Trust does is hugely important to us, so it's a real pleasure to be working with them again on this campaign. Thanks to brilliant team at Aardman we have had great scope to create a piece that delivers the Moments Worth Paying For message without ever losing sight of a sense of fun, whilst also giving audiences a taste of what to expect from hilarious new characters and the world of Early Man."
Just time to invite you to contribute to our 2017 survey for the newsletter and our website. We've already got a few entries in, but just answer the following questions and drop them on an email to tim@theraygun.co.uk. The more the merrier…
Favourite three releases of the year:
Biggest challenge in 2018:
What I'm most looking forward to in 2018:
---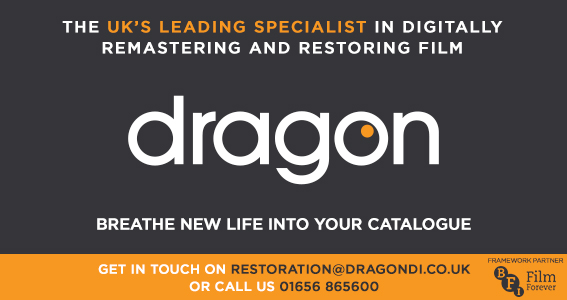 ---
"Alongside a strong and diverse film slate, today's box office figures are testament to the unprecedented levels of investment made by UK cinema operators in 2017 in enhancing the big screen experience. From new site openings and refurbishments to technological advancements, these efforts have ensured the sector continues to thrive in the face of new competition from online platforms such as Netflix. It's clear that the UK public still turns to cinema to get the "wow" experience they can't enjoy anywhere else. The growing success story of the UK cinema industry means that it now contributes half a billion pounds to the UK economy each year, employs more than 17,000 people directly and supports countless other local services.That contribution will continue its upward trend in 2018 when at least 20 new cinema state-of-the-art sites across the UK will open their doors to the public."
Phil Clapp of the UK Cinema Association on 2017 theatrical revenue in the UK
The new take on Jumanji, subtitled Welcome To The Jungle, has managed to dethrone the latest from Star Wars, The Last Jedi, atop the UK box office charts, the former has now taken more than £36 million, the latter has exceeded the £76 million barrier. New entries in the first week of the year included Molly's Game, with some £2.3 million, All The Money In The World, with £1.3 million and Hostiles with £380,718.
Quentin Tarantino's Charles Manson film keeps pulling in the big names, with another major cast addition revealed this week. And this one's pretty much as big as it gets. Leonardo DiCaprio has signed on for the Sony film, he will play a TV actor in the ensemble piece based around the murders and the circles they moved in. It's the firsts time they've collaborated since Django Unchained…
The Snowpiercer TV offshoot is edging closer towards becoming a reality. Even though the film has yet to see the light of the day in the UK, and hasn't made it to any svod services on these shores (it's been available on Netflix in the US), the spin-off is almost certainly on its way. TNT in the US is sadd to be investing in the series, which will star Jennifer Connelly. The film was, of course, based on a graphic novel and directed by Bong Joon-ho some five years ago.
Peaky Blinders, as noted here, was one of the TV on DVD success stories of 2017, riding on the back of the latest series of the programme. And now its creator Stephen Knight is said to be creating a new science fiction TV series for Apple. Little is known about the series, although it is set to be large in its scope. Hunger Games helmer Francis Lawrence will direct one of the eight or so episodes planned…
The Fox and Disney deal has still plenty of mileage to go in terms of red tape and finalisation, but Fox is pressing ahead with its plans for more X-Men related films. Latest spin-off ill centre on Kitty Pryde, payed by Ellen Page in some of the previous mutant outings. Deadpool director Tim Miller is developing the next feature…
Eagerly awaited homegrown spookiness…
To subscribe to The Raygun newsletter, please email
info@theraygun.co.uk
with subscribe in the subject matter
To unsubscribe, email

info@theraygun.co.uk

with unsubscribe in the subject
For editorial or advertising queries, contact

tim@theraygun.co.uk