SIGNS LOOKING GOOD FOR ZODIAC
NETFLIX'S "3 MILLION SUBSCRIBERS"
AMAZON DRAWS LINES AGAIN…
YELLOW IS THE COLOUR FOR 4DVD
IT'S NO MIRAGE, IT'S A SABOTAGE…
SIGNATURE'S FANTASY PLANS
QUOTE OF THE WEEK
---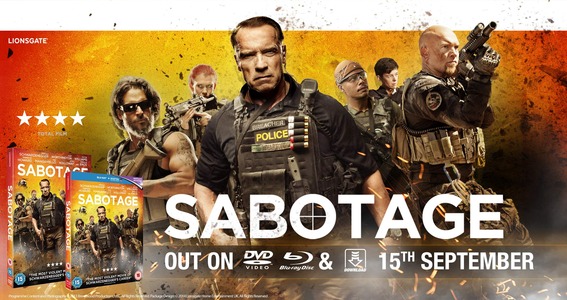 ---
If you can't read this newsletter or see the ads, please click
here
It Was A Good Week For…
eOne, with a smart start for its trio of titles…
It was a bad week for… Amazon and Disney in the US, with their terms row being picked up by the press and splashed everywhere…
It was eOne's manic Monday, with the company releasing a trio of titles in the wildly assorted shape of Calvary, Divergent and The Raid 2, an ambitious release plan at the best of times and, according to reports, the first few days have gone swimmingly for the titles. The Raid 2 was flying out of stores, with the all-action title being picked up by its legions of devoted fans. And it was good to see what is essentially an Indonesian film getting such strong support across the board. Commenting on its first few days on sale, eOne's Stephanie Don said: "We're incredibly pleased with the result so far on The Raid 2, proving that this release has really reconnected with fans of the first film. Our campaign continues to run with a tweet-along event tonight along with continued TV and digital activity running throughout the weekend." We'll be taking part in the event later tonight, follow us on http://www.twitter.com/theraygun for more…
On to Divergent and this too has had a strong start. "I am delighted with the results for Divergent this week," said the company's Jeff Suter. "DVDs have been flying off the shelves. We have a huge marketing campaign in place to help support this title and have launched it with fantastic retail support across the grocers, HMV and non-traditional retailers, including Co-op and Waitrose. Social and PR have also been hugely important for this title and the support for our zip-wire stunt with Amy Willerton has been amazing and we have also trended on Twitter. We are looking forward to weekend sales which should help us drive a very strong week one result. Overall the success bodes well for the rest of the franchise- with Insurgent launching next year and another two films to follow after that."
With Calvary also working, eOne's decision to put a triumvirate of biggies out on the same sate was well received by retailers. HMV's Andy Anderson said: "I think it's worked, it's a good idea and it's added some synergy. It works for marketing and social media, all sorts of things. And it's easier to send out a box with all three titles one week than send one out one week, another the next and so on. The Raid 2 was always going to do well with us, Divergent has done maybe half as much again as we expected it to. Two years ago, maybe, all titles were underperforming, but now it's happening quite regularly where we get a title doing much better than we thought. I'm not sure if it's just forecasting, as there seems to be a better feeling about the economy."
---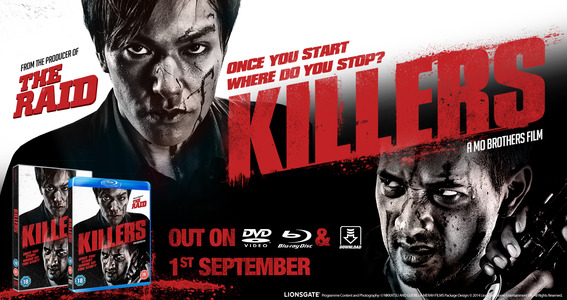 ---
As we noted last week, Jackie Chan was in London this week for the launch of Chinese Zodiac, what promises to be his final full-on action film, and the martial arts maestro was on a whistlestop promotional tour, barely getting a chance to sit down as his two day schedule was packed with interviews and appearances. Chief among these were screenings and Q&As for the Universal release, one with Empire at the Prince Charles Cinema off Leicester Square, the other at the BFI, with Jonathan Ross doing the questions. Kudos to Universal for pushing the boat out – the major even managed to help persuade Westminster council to change some of its traffic regulations to accommodate the superstar. We were at the BFI event and he was on fine form, revealing how his films were now more about love and peace and against war, even treating the packed audience to a few songs. Universal's activity has helped the film get off to a strong start. Universal's Mike Hewitt said: "We were absolutely thrilled to have had such a jam-packed and exciting PR campaign from such a living legend, with Jackie Chan even making sure he made time for two public screenings and appearances for his UK fans. As a result, sales so far this week have been very strong and we're very happy with the result. As the great man said himself, 'There is only one JC!'"
Another big week on the svod universe, with Amazon Prime Instant Video and Netflix continuing to duke it out for supremacy, each making a wealth of announcements this week and with some interesting research released about their services.
Let's start with the figures and, according to research from Enders Analysis and Barb, more than 3 million British households are now Netflix subscribers. The figure – almost twice as many as it was a year ago – equates to one in 10 households in the UK, a figure higher than many previously thought. It's based on BARB's 13,500 households used for measuring TV audiences. Experts believe it is driven by exclusives, primarily House Of Cards and Breaking Bad, as well as its inking a deal with Virgin Media. Its anticipated move on to YouView should give it a further boost. Amazon Prime Instant Video's subscriber numbers total more than 1.2 million, the same research said. Netflix's recent price rise wasn't reflected in these figures, it will be interesting to note its impact. Toby Syfret who put the research together said: "Netflix has always been highly secretive and released very few details about its international streaming performance in individual countries beyond the general statement that it is seeing encouraging progress everywhere. Not since Netflix's announcement in August 2012 that its total subscriber base in the UK and Ireland had passed the one million mark, have we heard any numbers from the horse's mouth."
---
---
More figures, this time from GfK, which has revealed data showing the most viewed titles on svod services in the UK and US. UK figures show that Breaking Bad is the most watched, with Dexter and Prison Break at second and third respectively, with Netflix's own House Of Cards at number four. Those positions are slightly reversed in the US, with House Of Cards at number one. GfK's Julia LaMaison said: "Broadcasters and distributors have, for some time, wanted audience data for OTT viewing of video content – particularly for SVOD services such as Netflix and Amazon Instant. The data shows the importance of drama series to these services, with six out of the top 10 titles driving consumption similarly in the UK and USA. Our findings underline how much subscribers value being able to watch what they want, when they want and it is clear that these services are driving change in the way subscribers can choose to watch visual content, particularly serial drama with strong story arcs."
Amazon Prime Instant Video has itself made a couple of major announcements. Today (August 15) sees the second series of Crossing Lines make its bow on the service. Commenting on its arrival, Amazon Instant Video film and TV strategy director Chris Bird said: "Crossing Lines is a bold and engaging series from some of the most well known and respected names in entertainment", said We're as excited as the show's huge fan base that season two is close on the horizon, not least because Amazon Prime Instant Video will be hosting the world premiere of season two. As always, delivering content of the highest quality for our customers is our absolute focus and we're proud to showcase such talent on the Amazon Prime Instant Video service."
Meanwhile, almost two weeks later and August 28 is earmarked as the date when the service premieres its third round of pilots in both the UK and US. As before, it is launching a series of taster episodes of shows, with the most popular – as voted for by viewers and subscribers – being turned into fully fledged series. There are three different half hour comedies, The Cosmopolitans, Really and Red Oaks, as well as two hour-long thrillers, Hand Of God and Hysteria. They boast the involvement of the likes of Steven Soderbergh, Marc Forster, Whit Stillman, Chloe Sevigny, Ron Perlman, Selma Blair and Paul Reiser. Amazon Studios' Roy Price said: "We are delighted to be able to bring Amazon customers new shows from some of Hollywood's most talented actors and creators. There is something for everyone in this season and I can't wait to hear our customers' feedback when they premiere later this month."
---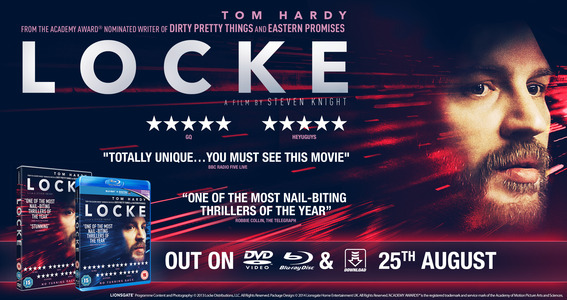 ---
With Marvel superheroes ruling the summer at the box office once again, they'll also be invading the home entertainment sector next week with the release of Captain America: The Winter Soldier from Disney. The major has heralded the arrival of the shield-carrying battler's latest adventures with a bespoke trailer highlighting the film's action with an adaptation of the classic Winter Wonderland and TV spots will air over the weekend using the same creative. There's a huge publicity campaign, using bonus content and talent interviews to reawaken interest in the film, with Comic Con footage also generating further awareness. Further reactivity sees a Marvel art gallery launching, as well as promotions with Richer Sounds and the Daily Star. Commenting on the release, Disney senior marketing manager for UK and EMEA Steve Woodward said: "With the need to be more effective with our communications and a lot of super hero noise in the market, we're really being challenged to get viewers' attention by busting through the clutter and disrupting the ad break. For the creative execution, we've worked with our agency to cut a trailer to the much loved track Winter Wonderland. Consumers are somewhat familiar with the movie and the theatrical marketing, but through the use of this new musical association, its timing and the tone we hope to see viewers sit up and take notice. Our other objective was to also create something that can live outside of traditional media. Something that could prompt buzz via social channels. As well as traditional 30" and 10" spots on linear TV and VOD we also have an extended 60" version on YouTube and as well as activity driving to that, we're encouraging viewers to give their opinion on the piece via the Twitter feed #WintersHere."
Also due on Monday and getting a lot of love from The Raygun – and a devoted army of viewers – is the rather wonderful Utopia, with the second outing of the programme being released as a souls title and in a box set pulling together the first two series of the show. It's superlative homegrown programming that is worthy of support. As 4DVD's Jess Scott said: "We are incredibly pleased with the quality of and reactions to the second series and have high hopes for the Series 2 and 1and 2 box set launch this Monday."
Looking a bit further forward and with The Expendables 3 set to kick ass at cinemas this weekend, Lionsgate is looking forward to its next home entertainment release from one of its actions stars, Sabotage. The company's Ben Grunbaum said: "We're looking forward to Sabotage detonating its way into the market on Sep 15
th
. The muscular marketing campaign begins very soon and will feature some great PR activity and above the line support. The focus will of course be on the starred cast, headed up by Schwarzenegger, as well as the all-out action in the film.
---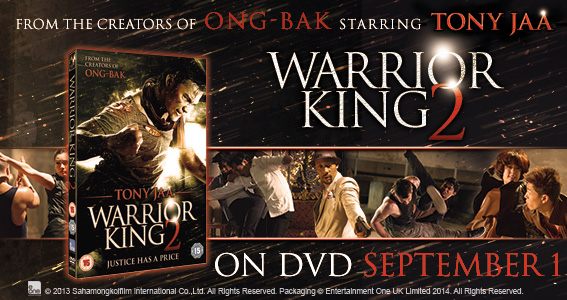 ---
You wait ages for a film about painters to come along and then two turn up at the same time. For following hot on the heels of the eagerly awaited Mr Turner, Metrodome has announced that it has picked up UK and Irish rights to a hugely classy production boasting a ridiculously talented cast and crew. Effie Gray marks the first original screenplay penned by Emma Thompson and sees her using her address book to full effect: Julie Walters, Tom Sturridge, Derek Jacobi, Robbie Coltrane, Greg Wise, Dakota Fanning, Claudia Cardinale and James Fox all appear in the tale of a Pre-Raphaelite painter, a Victorian art critic and his teenage bride. The film is due at cinemas in October 2014 ahead of a home entertainment bow. Metrodome's head of acquisitions said: "
"Combining Emma Thompson's deeply compassionate, typically erudite and wholly heartbreaking script with a breathtaking cast, Richard Laxton's compelling and moving Effie Gray is a key release in the 2014 film calendar and we are proud to be collaborating with Sovereign Films on its release."
And we'll end with some football, as anyone keeping an eye on the mighty Millwall will know, the football season begin in earnest last weekend, but the upper echelons in the shape of the Premier League begins its campaign this weekend and indie label Signature is pushing its own Fantasy Football League. You'll have to get cracking if you want to be eligible for the first games of the season, all you need to do is go click here
, create your team,
click on "Leagues" then "Join a League", select "Private League" and enter the following code: 1195252-284101.
Signature's Gemma Stockley said: "W
e are delighted to welcome all film industry professionals across retail, agency and distribution to take part in our first ever Film Industry Fantasy Football League. Whether you're a seasoned soccer aficionado, or a fledgling football dabbler, it's anyone's game, and the more the merrier."
---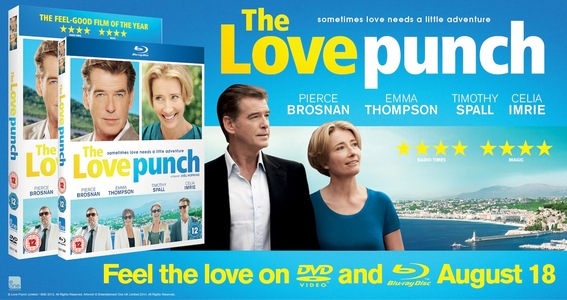 ---
QUOTE OF THE WEEK
"It's amazing to think people spent almost half as much on internet film/TV content last year, such a new industry, as they did on DVDs – a format that's been around for 20 years. By the end of this year there'll be about 54m subscriptions to over-the-top video services such as Netflix, Hulu and MLB.com. In five years this will reach about 6m – at which point OTT revenues will have overtaken DVDs."
Strategy Analytics' Michael Goodman on a report that suggests that OTT (over the top – Internet film and TV) revenues are catching up with theatrical and will overtake DVD with five years in the US…
The Inbetweeners 2 secured its position at the top of the UK box office charts with the biggest opening of the year, a hefty £12.54 million bow. It was the only new entry on the top 10…
It's one of those stories that could so easily have come from a random headline or film story generator, the week's most peculiar news story concerned the fact that Betty Boop is set to be revived as a feature film icon, with Simon Cowell's Syco involved, alongside animation powerhouse Animal Logic Entertainment, the company behind the likes of The Lego Movie and Happy Feet. It is described as being a "music-driven hybrid animated comedy"…
This weeks comic book news: Marvel is set to be readying its Inhumans comics for a feature film outing, thanks, in no small part, to the success of The Guardians Of The Galaxy, While over at Warner, reports are emerging that it has not one but two different Aquaman scripts in the works, with the potential to merge them into one for the character's big screen debut…
Another week, another new take on a horror legend, as The Texas Chain Saw Massacre is set to get another new lease of life. The franchise has had more comebacks than Frank Sinatra, and is now being revived again, its eighth incarnation, for a prequel which will look at how Leatherface became the cuddly character we all know and love. It will, unsurprisingly, be called Leatherface…
TWEET OF THE WEEK
Follow us on

www.twitter.com/theraygu

n, where we'll be taking part in the live-tweeting of The Raid 2 on Friday night (August 15), from 8.30pm…
TRAILERS OF THE WEEK
Four words: Red Band, Sin City…
New Johnny Depp business…
The week's best use of the word scuzzy…
One of the best film titles of the year…
To subscribe to The Raygun newsletter, please email info@theraygun.co.uk
with subscribe in the subject matter
To unsubscribe, email info@theraygun.co.uk with unsubscribe in the subject
For editorial or advertising queries, contact tim@theraygun.co.uk