OPENING MUSEUM DE LAKENHAL
IN LEIDEN (NL)

Museum De Lakenhal
in Leiden, the Netherlands
r
eopens on June 20, 2019. In one of the two new exhibition halls, the exhibition MUSEUM IN TRANSITION can be seen

with large-format photos by Karin Borghouts and one historical painting by Susanna van Steenwijk.

Between 2016 and 2019, Karin Borghouts followed the renovation process of Museum De Lakenhal. The new building was realized by HappelVerhoevenCornelisse Architects. In the other new exhibition hall you can see 'Verwoest Huis' by visual artist Marjan Teeuwen. In the renovated museum wings you can enjoy the permanent collection with masterpieces by Lucas van Leyden, Rembrandt and Theo Van Doesburg.

Museum in transition - Karin Borghouts
June 20 - September 29, 2019


Free opening festival June 20-23, 2019

Leiden
The Netherlands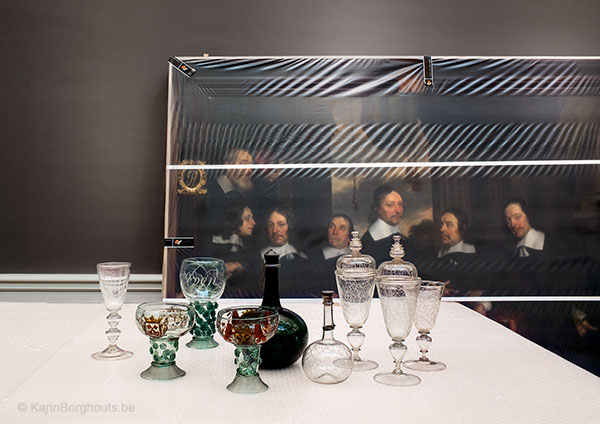 Photo © Karin Borghouts 2016, Museum De Lakenhal Leiden
RENOVATION ROYAL MUSEUM OF FINE ARTS ANTWERP

Karin Borghouts is the official photographer of the renovation since 2011.
Photo © Karin Borghouts, Royal Museum of Fine Arts Antwerp Belgium, April 2019
SHORTLIST LES RENCONTRES DE LA PHOTOGRAPHIE ARLES

The photobook PARIS IMPASSE by Karin Borghouts is shortlisted for the LUMA RENCONTRES DUMMY AWARD 2019 in ARLES. The book will be exhibited during Les Rencontres de la photographie, Arles in July and August.

Congratulations to the 17 other nominees.

Info.
This book depicts 228 impasses or cul-de-sacs from the 1st to the 20th arrondissement for the first time. The photographs offer a glimpse of part of Paris that usually goes unnoticed.
Paris Impasse (prototype, not published yet)
26,5 x 19 x 2,8 cm softcover
300 pages, 228 photographs
Photography and concept: Karin Borghouts
Book design: Jean-Michel Meyers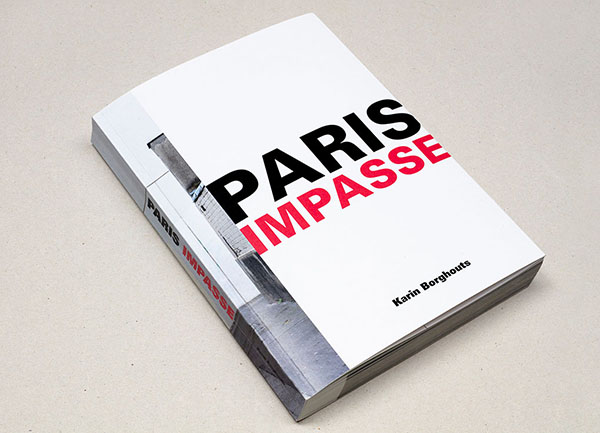 Photobook 'Paris Impasse' (prototype) © photography Karin Borghouts & graphic design Jean-Michel Meyers

ZICHT
is a monthly newsletter of Belgian artist photographer Karin Borghouts.
She is working on her own projects and on commissioned assignments by museums, art
and heritage institutions, architects, publishers and city councils.
Karin Borghouts, Bareelstraat 32, 2920 Kalmthout, Belgium

We respect your privacy and do not share or sell our mailinglist. We do not track you or record information about you.

We do enjoy keeping you informed of our exhibitions and our artist's news via email; however, if you do not want to receive these emails anymore, you can unsubscribe below at the bottom of the page.  
Subscribe to ZICHT on the homepage, scroll down.


2019 Copyright Karin Borghouts/SOFAM