A "NEW SENSE OF ENERGY"
BASE INSIGHT FORUM FULL REPORT…
…AS TRADE LAUNCHES NEW QUARTERLY TRAILER
BARB: TV VIEWING STILL STABLE
YOUNGER GENERATION GO FOR BLU-RAY
HIGH STREET REMINDER NEEDED
DELOITTE: SVOD SET TO GROW FURTHER
GATISS: PHYSICAL MEDIA WRITTEN OFF TOO EARLY
TAKE HOMES FROM LOVE ISLAND
PADDINGTON COMES OUT FOR THE MOTHERS…
…AND IS SPOTTED ALL AROUND THE CAPITAL…
SEQUEL HEADS UP MIDWEEK CHARTS
ARROW HAS THE WRIGHT STUFF…
RAKUTEN BUILDS AN EMPIRE…
…AND BELIEVES WINDOWS WILL SHORTEN
LIONSGATE 'POOLS RESOURCES
VALENTINE'S IS FOR LOVERS AND DOWNLOADERS
AT THE MOVIES
TRAILERS OF THE WEEK
---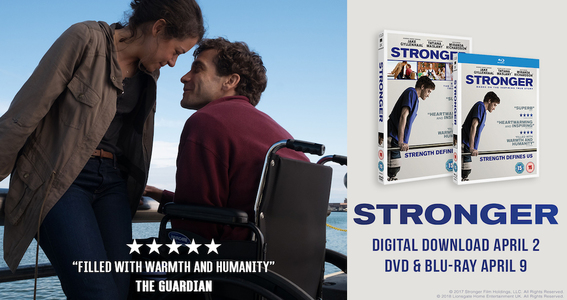 ---
If you can't read this newsletter or see the ads, please click here
It Was A Good Week For… Paddington, as the bear returns with a vengeance…
It Was A Bad Week For… Amazon under fire in Japan for its deals with suppliers…
The only place to start this week's newsletter is at the Picturehouse Central, where about 300 people gathered for the latest BASE Insight Forum, produced in conjunction with ERA, to look at the industry, where it's going and, this time around, paying particular attention to millennials and the younger consumer. Opening the event, BASE chairman Robert Price highlighted the the belief and positivity surging through the industry, saying: "Within BASE there's a real sense of energy – with relevant and critical areas of focus. It could be the Breakthrough Group connecting newer colleagues, the Project 2020 group working with retail partners to evolve physical space, the evolution of Must See Movies in conjunction with ERA, driving 4K growth or delivering compelling consumer promotions to drive digital growth. We take opportunities to engage with and develop our audience. As an Association we're welcoming new members and being sought out internationally as a hub for collaborative best practice."
Price also unveiled a new initiative from BASE working with its members to pull together a trailer highlighting the best of Q2. It's currently being punted across the Internet and BASE is in discussion with retailers and others with a view to hosting it. As BASE chairman Robert Price noted: "[It's the] latest example of what collaboration can mean in the form of the first quarterly trailer produced by the BASE team. Conversations are happening right now about sharing this with retail, as well as directly with the consumer, but please contact the BASE team and share however you can. Not only can this content highlight a fantastic Q2 slate, it also serves as a potent reminder that together, we can speak to our audience incredibly powerfully." You can see it here.
---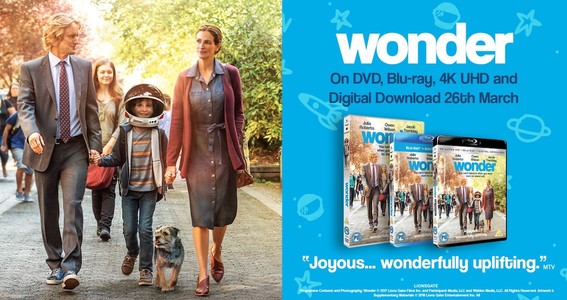 ---
The BASE Insight Forum was hosted jointly by Mark Earls, founder of Herd, and BASE's own stats expert James Duvall; the former encouraging the audience to "be more Elvis" and to copy and shamelessly borrow ideas from all around them, much like the King; the latter revealed BASE's thinking in profiling the younger audience, part of the theme of the BASE Insight Forum this time around. They also introduced the guests, starting with Justin Sampson from BARB, who discussed changing habits. TV viewing, he noted, was pretty stable, although the TV as increasingly being used for other activities beside just watching standard programming – 41 minutes of "unmatched content" (games, DVD or Blu-ray, YouTube or svod). That figure rises to more than an hour for 16 to 34-year-olds. Some six per cent of that unmatched content was watched through a DVD or Blu-ray player, a figure that fell to three per cent for the 16-34-year-olds ("a potentially challenging finding," he noted). He further highlighted the growth of svod services and the access tat young people have to them. Increasing numbers – going right up to the age of 34 – were also not watching television as linear viewing. As he concluded: "Young adults still spend two hours a day watching television. They are much higher users of games consoles, they're less likely to be using DVD and Blu-ray players."
More from the BASE Insight Forum: James Brown from Kantar Worldpanel revealed the organisation's research into 16 to 34-year-olds and their video buying behaviour gleaned from its 15,000 strong panel. "Don't let anyone tell you young people don't pay for content," he said, showing that a third of all young people aged between 16 to 34 years old bought or rented content, although the level of engagement had fallen and were responsible for a greater share of the fall in spending for physical video than other groups. There was hope though – Blu-ray spend was down six per cent, but among the 16 to 34-year-olds it actually grew by four per cent, while their interest in 4K was growing faster than the overall market's too. And the gap between access to Blu-ray in that younger age group buying Blu-ray means there's further opportunities.
Younger shoppers need to be reminded of film and TV programming on video while they're on the high street, Kantar added. They shop less than older people, while more spend is coming from pure impulse – neither the visit to the store or the purchase were planned. "There are fewer chances to get to them, so when they are on the high street, you need to remind them," said Kantar Worldpanel's Brown. "Convenience stores are key, and urban areas especially are key targets." What's more, advertising has a greater effect on 16 to 34-year-olds rather than those aged over 35. Kantar research also showed that there was room for growth online in terms of both new release and gifting, with room for more EST purchases. Further potential comes from the fact that other areas of physical entertainment are growing, with hardbacks and vinyl driving books and audio, while Brown added that the experience was just as import. "They're more prepared to pay money if you offer an experience. It's not a physical issue, they're buying into content that provides an experience."
---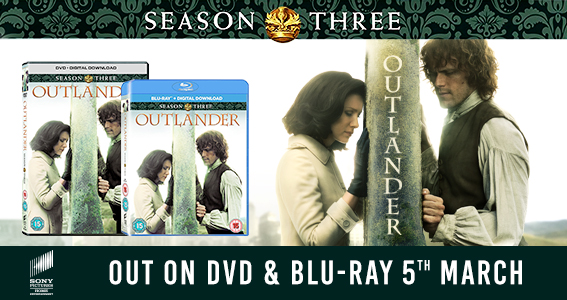 ---
One of the key parts of the BASE Insight Forum saw a panel of younger members of the industry, staffers at distributors such as eOne, Lionsgate, Sony Pictures Home Entertainment, Studiocanal, Universal and Warner, discussing their views of the industry, and more. The six, Amy Nightingale, Akinyi Gardiner, Chris Foxwell, Christopher Pratt, Jessica Briggs, and Zohreh Shahribaf, talking in a panel moderated by Monica Chadha, outlined their thoughts on, among other things, bloggers and influencers ("there's a lot of focus on working with these, but if it's not authentic, you will be called out on it, it's quite jarring when you have a blatant advert"), Jeremy Corbyn, what marketing campaigns resonate with millennials, the experience, bonus content, platforms, choice, YouTube rabbit holes, Instagram and more. The Breakthrough group is aimed at bringing newer industry members together and giving them a voice, one that was achieved with this panel.
More BASE Insight Forum: Subscriptions will be king across the globe, according to experts at Deloitte. The company's Cornelia Calugar-Pop said that across digital media worldwide there will be 580 million subscriptions, held by around 350 million subscribers. And the majority of those, 375 million, will be for video on demand. As it stands, Deloitte said, in developing countries, half of all adults have two subscriptions to services, be they vod, music, games or news. This will rise to four by 2020. "There will be more and more subscriptions," she said. It comes in a landscape where smartphone use is still growing and becoming increasingly important for watching videos and more, once the preserve of tablets and laptops. Young people, unsurprisingly, have the highest phone usage levels. Live broadcasting and streaming is also becoming more important.
Mark Gatiss, one of the few stars who can proudly claim to have sold more than 1 million units each of four different TV franchises (League Of Gentlemen, Doctor Who, Sherlock and Game Of Thrones, with a hand in starring in, producing and directing three of that impressive quartet) made for a fascinating star attraction at the Insight Forum, in an interview with Johnny Fewings he talked about his career to date, plans going forward and more. Keen home entertainment fan Gatiss also noted the public's ongoing affection for packaged media and said rumours of its early demise were exaggerated. Noting that vinyl has made a comeback after being virtually extinct, he said: "[Consumers] want to take something home on the bus, a beautiful deluxe Blu-ray of their favourite movie. The death knell is sounded far too early, [Blu-ray] is not extinct. People might want to download a film, but they want to keep it too. I'm not surprised people who like horror stuff like things like deleted scenes, there's not as much demand on a romantic comedy as there are deleted scenes from Halloween. The market is going through a massive change. The people who want deleted scenes from The Thing will want to pay for beautiful deluxe ones."
---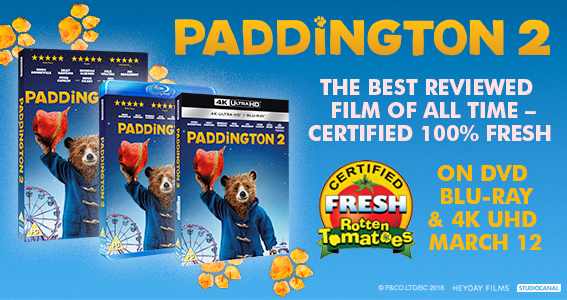 ---
Adding a further touch of celebrity to the Insight Forum, at least in what was discussed if nothing else, was Will Wordsell from agency The Park and previously at ITV, where, last year, he helped marshall a rebrand of ITV2 and make it the most successful channel for 16 to 34-year-olds. As he wryly noted: "There were two kinds of people last year, those who watched Love Island and those who thought they they were the only ones not watching Love Island." He outlined seven lessons that could be gleaned from Love Island's success and how they could be applied to marketing to that age group. The magnificent seven were speed ("Stormzy tweeted about it and the next day he was on the show, pop culture has a short shelf life, [we had a] social team that could act quickly"); when you're on to something: go! (ITV set up a deal with Primark on a Monday and had Love Island gear in stores by the Thursday); using a tone of voice that disrupts the category ("we never laughed at the contestants, we're not a nasty show"); distribution is crucial ("it was big on TV, big on the ITC Hub, the places that worked weren't places we thought it would); embracing popular culture; being bold and single-minded ("we spent three quarters of our budget on launch date, we wanted to take over your summer") and being talked about ("it felt like most everybody was talking about it whether they were watching it or not").
Closing the Insight Forum, BASE chief executive Liz Bales said: "We have heard a number of times this morning, that the successes around us are so often consumer lead or derived from a consumer first approach, and so we sort to mirror that and place the consumer, in the form of our own colleagues, at the heart of this mornings' proposition. We feel that should be a given, that those voices have a unique place and value. And based on the enlightening comments from the panel speakers, we hope you all agree. This morning's focus on the young shopper is not to the exclusion of other audience groups, as James so eloquently set out at the top of the morning, we settled on this group as illustrative of our future leaders or those of our competitors and representative to our customer, today and tomorrow. Perhaps our true success or our strongest performance will be achieved only through true diversity of thought. Where, as a category or as unique and competitive organisations, we consistently blend established thinking and experience with fresh ideas and untried approaches. It is an unending source of pride to be part of BASE and part of a category that is so driven to succeed and so open to collaboration as a means of growing and expediting that success."
To the Soho Hotel bright and early on Mothering Sunday, where scores of bloggers, competition winners, influencers and us at The Raygun were out in force for the launch of Paddington 2 on DVD and Blu-ray, as Studiocanal hosted a special family screening of this, a heartwarming family adventure. Oh, it featured themed treats too – marmalade sandwiches cut in the shape of a 2 chief among them – and Paddington himself was on hand to meet and greet his fans young and old. Commenting on the event, Studiocanal's Olivia Dean said: "To celebrate the home ent release we held a Mother's Day Elevenses event at the Soho Hotel where children and family-based influencers enjoyed cakes and marmalade sandwiches, the chance to meet Paddington bear and a screening of the film. "
And the loveable bear was out and about again the following day, hitting retailers and key magazines and other publications, doling out cheer as well as copies of the film as part of a media drop. As the company's Olivia Dean, again, noted: "Paddington was also spotted on release day; adorned with a hamper of goodies visiting key media houses in central London and starring in selfies a-plenty at Paddington station. Paddington was also lucky enough to be invited to HMV's head office for a Twitter takeover on the day of release which went down a treat with fans and ensured a lot of buzz as the film finally hit the shelves."
It certainly helped Paddington 2 get off to a strong start. Its digital release was already flying by the time it hit physical formats on Monday March 12, while the DVD and Blu-ray had notched up sales of 176,000 in its first few days on sale according to the Official Charts Company's midweek bulletin. The title was outselling the rest of the op 40 combined and was one of three titles featuring the bear in the bulletin compiled at the halfway stage of the week – a box containing the two films featuring the Peruvian's London-based antics is at number four, while the original film is at number 13. Other new entries according to the Official Charts Company include Only The Brave, featured here last week, at number five; the latest series of Endeavour at number 19; The Florida Project at number 22 and Troy: The Odyssey at number 23.
---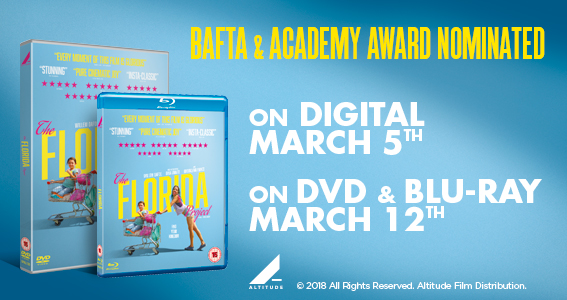 ---
One title that scored big the previous week, and worth noting here, was Outlander. The third season of the show bucked the trend by outselling the previous outing by 50 per cent, thanks in no small part to Sony Pictures Home Entertainment's campaign based around Mother's Day and a PR campaign that included interviews with its stars and work with superfans. Commenting on its success, SPHE product manager Amy Sawyer said: "The 'Droughtlander' is over! Outlander continues to go from strength to strength as more fans discover this incredible show. Season 3 saw a huge increase on the last series, helped by its linear TV debut on Channel 4 earlier in the year. A totally original time-travelling drama set in the Scottish Highlands, Outlander has something for everyone – action, romance and incredible production values – making it a must-own show at home entertainment."
Sunday night, March 18, is another biggie on the awards calendar, as Empire hosts its annual event. And this time Rakuten TV is the headline sponsor for the event, as well as for three awards, including a headline one for director Steven Spielberg, who will accept his gong on stage. We spoke to Rakuten TV coo Josep Mitja about the event and the company's support for it, and how it fitted into its ongoing marketing. "Our positioning is about cinema and cinema at home," he said, "we're bringing the cinema experience to homes. Being associated with the Empire brand and the awards means we're talking to people who love cinema. And our intent is to keep it as an ongoing thing." It follows on from the increasingly global-facing company's big sponsorship deal with Barcelona, arguably the world's finest and biggest football team. Mitja noted: "Rakuten TV is becoming more familiar (to consumers). Our conversion rates and traffic are growing, Our growth is in the high double digits. We always want to grow faster, but we're exceeding our targets."
We'll have more of Josep Mitja's comments and the full interview on our website soon, but among his most interesting comments were those on the windows between theatrical and home entertainment and Rakuten's belief that they should be shorter, if there at all. And he stated that he believes that studios are moving round to Rakuten's way of thinking (one shared by most retailers across digital and physical formats). He said: "Studios are starting to reconsider their strategy. We're very big believers in shortening windows and we think it would be a key driver to tvod. It's what we're trying to push – cinema at home. It makes sense, people don't want to wait so long to watch movies." He added that the only winner when there were longer windows was piracy. And, he noted, Rakuten TV is looking to content production and acquisition to help it deliver its strategy. More on this on our website…
---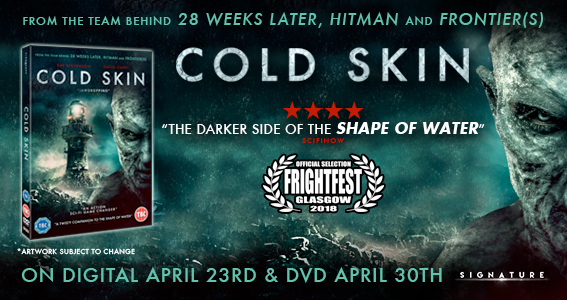 ---
Plenty of news from our friends at Arrow this week, as the company has announced a major acquisition that is sure to be a hit with genre fans, bolstered its team and earned itself a brace of nominations from a prestigious awards event. In terms of the title it has picked up, noted film director Edgar Wright, who has gone from TV with Spaced to Hollywood in the form of Baby Driver, via the likes of Shaun Of The Dead and World's End, unveiled it via his Instagram. For his debut feature, the rarely seen – apart from regular repertory screenings at the likes of London's Prince Charles Cinema – A Fistful Of Fingers is due on the Arrow Video imprint later this year, almost a quarter of a century after it first appeared at cinemas. And it'll be getting the proper Arrow Video treatment too, complete with new artwork and a raft of additional features, as Wright himself said: "I can't wait for you to see the treasury trove of in-depth extras." Arrow's Fran Simeoni said: ""it's been fantastic working with Edgar on Fistful, he's unearthed a real treasure trove of material and interviewed many of his past and present collaborators to talk about the film which will all come together to make a highly desirable special edition to sit alongside copies of Edgar's previous work. The film itself too was painstakingly restored in 2K from the original negative and we can't wait to share it with our retail partners over the coming months. We'll be targeting a summer release with much activity and participation from Edgar himself."
Meanwhile, Arrow and its Arrow Video label continue to make major inroads into the US market. This week it has seen itself jostling with the majors and going up against well established US indies after being nominated for two gongs at the prestigious Saturn Awards, which reward genre films across the board. Its two nods were in the Best DVD/BD Classic Film category for Caltiki The Immortal Monster and Best DVD/BD Special Edition release for its US SKU of Re-Animator. Commenting on its success, the label's Fran Simeoni, again, said: ""We are thrilled to be honoured by the Saturn Awards for nominations in two prestigious categories, for any self-respecting genre fan these awards are serious business, awarding the film and TV in horror, sci-fi and fantasy. To be in contention for an award with the likes of Black Panther and Blade Runner 2049 in one ceremony is mind blowing!"
And lastly from Arrow, the company keeps on expanding too: this week it has announced the arrival of Cameron Waaler, joining the ever-growing team to the north of London as head of theatrical sales. He joins from agency Powster after previous stints at Universal, Altitude, Lionsgate and Momentum. He said: "I am absolutely delighted to be joining Arrow Films and I look forward to helping to continue Arrow's box office success from 2017. As evidenced by Metrodome's, and more recently, Icon's departure from the distribution landscape, the market is a tough place to be for an independent distributor, however, I believe that Arrow has the resources and titles to build on 2017's theatrical success." Alex Agran, Arrow Films' CEO added: "Cameron is a great asset for Arrow – his fantastic overall knowledge of the industry and understanding of the marketplace will serve the company extremely well." Also joining the company for a three month stint is Ailsa Scott, most recently looking after marketing at the works, who will be there for the next quarter. And lastly, the company is also seeking a website content and development manager to oversee its ecommerce arm and also overall website. You can see more here…
---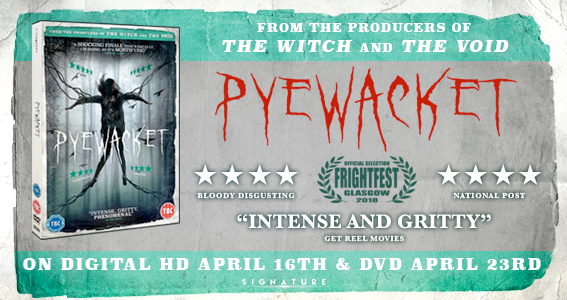 ---
Some forthcoming release news and Lionsgate has a biggie on Monday March 19 with the release of a most unusual and rather curious love story Film Stars Don't Die In Liverpool. And it's being marked with a major launch in Liverpool, as outlined by the company's Beth Hall, who said: "The 'beautifully made, witty and incredibly moving' (Radio Times) Film Stars Don't Die In Liverpool releases on DVD and Blu-Ray on Monday and is supported by a glittering campaign to match the heart-warming true story. The TV campaign kicks off this weekend targeting 35+ adults across ITV, Film 4 and More4, in quality programming such as The Second Exotic Marigold Hotel and Vera. We have invested in an Amazon AMS campaign to drive impulse purchase online and have created bespoke assets for social, celebrating Annette Bening, Jamie Bell and the glamour within the film. One of our stand-out publicity initiatives is our launch event: hosted at the Liverpool Philharmonic, we are screening Film Stars Don't Die in Liverpool, followed by a Q&A with author of the memoir, Peter Turner, played by Bell in the film. We will be dressing the foyer with a costume and stills exhibition, creating an homage to Academy-Award winning actress ,Gloria Grahame, played by Bening. Alongside national and regional reviews, we have also partnered with Women in TV and Film on a written feature for their site and are working with the Everyman's Playhouse charity scheme for young and inspiring actors on a Workshop with Peter Turner."
One of the big winter successes at cinemas was Daddy's Home 2, the Will Ferrell and Mark Wahlberg sequel that adds plenty of snow and more big names to the comedy. And perhaps it's fitting that the physical bow comes as another cold snap hits the UK. Commenting on the release, Universal's senior product manager Emma Sihra said: "Our marketing campaign really focuses on video placements across comedy and entertainment verticals online reaching family audiences with a complementary social media campaign. Daddy's Home 2 is perfect for family viewing during the Easter Holidays."
And lastly, a trip to north London, not far from Raygun Towers, to visit the research experts at Nahuru. The company pulls together data from across the globe gleaned from the Bit Torrent network, which currently stands at about 45 million consumers who regularly illegally download film and TV content. Not only does the data pulled together using its bespoke systems provide an insight into what is being illegally downloaded – as well as where and a whole lot more, enabling distributors to learn about what potential online consumers actually want. Given that most research proves that illegal downloaders are big consumers of legitimate entertainment product too, it provides a unique insight into trends, demand and consumption, different audiences and a whole lot more insight into their habits. Here's an example from its research conducted after Valentine's Day, which shows off the kind of insight it can reveal. Number one was a Netflix title, When We First Met, took 14 per cent of romantic-themed illegal downloads, while three of the top 10 were made up of the Fifty Shades series, including the second choice, released at cinemas for February 14, Fifty Shades Freed. The most successful genres were romantic drama, with almost a third of all downloads, and romcoms, with almost 22 per cent. You can see the results here http://nahuru.com/blog, we'll be featuring more news from Nahuru in the coming weeks too.
---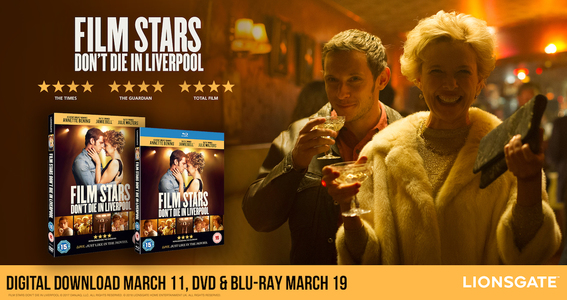 ---
"We in the movie business kind of missed the boat. While we couldn't figure out an agreement to let people do what they wanted to do, Netflix said 'You guys keep fighting. We're going to give the consumer what they want, and we're going to give them movies at home.' It's a shame… [but] the horse is gone. I really disagree with filmmakers telling the audience they have to see a movie in a movie theater. What that did, in my opinion, is make television series much more culturally relevant than movies. The notion in 2018 or '19 of telling the consumer — of telling an 18-year-old — where he should see what you made is preposterous."
Producer extraordinaire Jason Blum, the man behind Blumhouse and the likes of Get Out, on Netflix, Annihilation and the studios…
The panther still dominates the top 10, as Black Panther remains number one at UK cinemas, with, to the end of March 11, a total box office haul of just under £40 million. With a big opening in China, more than $500 million in receipts in the US and more than $1 billion worldwide, the latest Marvel is now catching up on his key rivals from the comic book powerhouse, the Avengers movies. It's now the seventh biggest film ever at cinemas in the States. Meanwhile, there were no new entries in the top 10, something of a rarity in box office terms. The Greatest Showman is still firing on all cylinders, back up the listings again and also hovering just below the £40 million mark. Best showing from the new releases was Studiocanal's You Were Never Really Here.
As had been mooted recently all over film website, Danny Boyle is this week rumoured to be edging ever closer towards the 25th outing for James Bond. He confirmed this week that there's a script on the way, it's being penned by his some-time collaborator John Hodge. If it turns out well, it will become the basis for his take on 007. It's not 100 per cent yet, but it looks like it's becoming more of a reality as each day passed. Before that though, Boyle has the small matter of his also untitled collaboration with Richard Curtis…
Ava du Vernay, whose A Wrinkle In Time is now rolling out around the world, is now heading towards a comic book outing. For the helmer is reported to be lining up to direct New Gods, another offshoot from the Warner-owned DC's vast catalogue of characters. The tale of two warring planets has already been teased through the appearance of Steppenwolf in Justice League. We could go in a long and tiresome explanation of what New Gods is all about, suffice to say, it was created by legendary comic book maestro Jack Kirby…
Also on the comic book side, albeit from the Marvel side of the fence, comes Nightwatch, another potential entry into Sony Pictures' ever-growing roster of Spider-Man related films. And it appears as this latest spin-off may be directed by none other than Spike Lee. The famed director is said to be in the frame for this, which will be his first superhero outing…
New beasts, more directions:
Never get on the boat, absolutely goddam right…
Superheroes. Scores of 'em…
https://youtu.be/6_mVNUcx8MY
Daryl Hannah and new fella Neil Young collaborate…
To subscribe to The Raygun newsletter, please email
info@theraygun.co.uk
with subscribe in the subject matter
To unsubscribe, email

info@theraygun.co.uk

with unsubscribe in the subject
For editorial or advertising queries, contact

tim@theraygun.co.uk