PADDINGTON YEAR'S BIGGEST…
ELEVATION TAKES OFF IN 2015
LIONSGATE'S GOLD IN GAMES
HALO, HALO, IT'S GOOD TO BE BACK
£6 MILLION SPENT EVERY DAY
THERE'S STILL OPPORTUNITY FOR BUSINESS
SKY LOOKS TO TV, CATALOGUE FOR BUY & KEEP
"WE'RE LUCKY TO BE IN THIS INDUSTRY"
WUAKI SPONSORS FILM AWARDS…
PECCADILLO WORKS WITH DUKE…
…AND CELEBRATES 15 YEARS
AMAZON'S OUTLANDER ARRIVES
---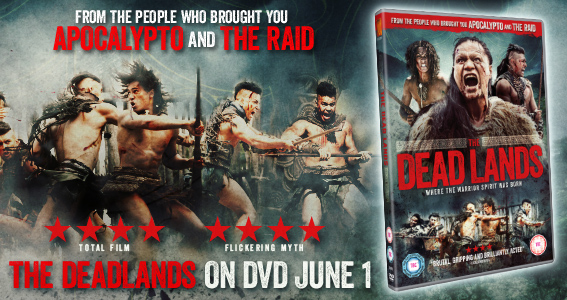 ---
If you can't read this newsletter or see the ads, pl
ease click
here
It Was A Good Week For... Paddington, from Darkest Peru, into scores of homes

…
It Was A Bad Week For… It was a nice positive week, reinforced by the BVA/ERA Video Insights day, so no negatives from us…
It's been Paddington's week, as the bear from Darkest Peru ventured out into the retail market – and continued Studiocanal's impressive run of hits with a big start. More than 200,000 units were shifted in the first two days, by the end of play on Wednesday that number had gone closer to 300,000 and it is almost certain to become the year's biggest seller thus far. Backed by the company's impressive marketing campaign, the film has showed Paddington and his marmalade are as popular as ever with the public and the company is hoping to preserve (geddit?) its strong sales through to Easter and beyond. Commenting on its success, Studiocanal's Kristin Ryan said: "We're incredibly pleased with Paddington's sales performance so far this week. With the campaign continuing in full through the weekend and throughout the whole of the Easter break we're confident of continued strong sales. The film really connected with audiences and we're delighted that the success has translated to the home entertainment market." We'll have some pictures of the launch activity up on our website soon…
Paddington's success follows hot on the heels of the excellent performance of The Imitation Game and the more unsung hero in the shape of Troubles thriller '71. Commenting on Studiocanal's incredible start to 2015, head of marketing Mikey Ellis said: "We couldn't be happier with the performance of our titles across Q1. It started with Before I Go to Sleep in January which has continued with strong sales and is up by over 160 per cent in the sale flash this week, following this we had our biggest market share to date in week 10 with the fantastic results of both The Imitation Game and '71. This week has blown all of our expectations out of the water and we're delighted to see that everyone's hard work has paid off with Paddington. It is a truly special title for us and is wonderful that the public agree. We'd like to thank everyone involved in the campaign and in particular all of retailer for the amazing level of support we've had."
During the midst of this success, spare a thought for Elevation Sales. For the company, 10 years old and counting, it's been a hectic time, but despite the demands placed upon it, it's been more than up to the task. For when you add in Lionsgate, especially the previous week's biggie, the penultimate film in The Hunger Games series, Mockingjay Part 1, the sales company has dominated the chart in recent weeks. Paying tribute to its efforts, Lionsgate's Helen Mellor said: "We want to congratulate our partners at Elevation Sales on the amazing results they've delivered over the last few weeks. Three consecutive weeks at number one and currently dominating the top three is a massive achievement and thoroughly deserving of their fantastic hard work in securing phenomenal retail setup this month."
---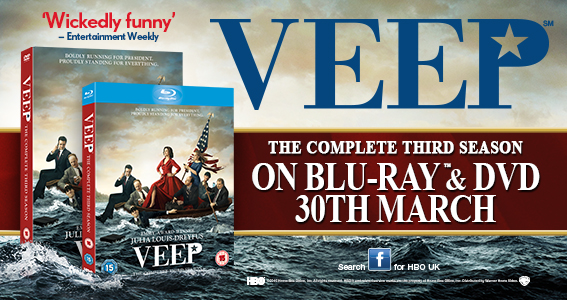 ---
And what of Mockingjay? The film enjoyed an admirable week one and it's only the success of Paddington that prevents it from enjoying another week at the top. Commenting on its success, Lionsgate's Susie Bould said: "
We are incredibly pleased with our strong results on the release of The Hunger Games: Mockingjay Part 1. Not only did we secure a solid conversion from a physical perspective thanks to great in store support , but further superb support from our digital platforms combined with a dedicated EST launch event hosted at the O2 helped us to achieve a record breaking EST result for Lionsgate. A flat curve, particularly on the triple packs, is just the icing on the cake for this large scale launch and we feel confident of a strong 12 week number."
Some more on the aforementioned films from the latest bulletin from the Official Charts Company. It noted that Paddington was likely to outdo Mockingjay's first week total of 318,000, making it the year's fastest seller. As Official Charts Company's Martin Talbot said: "After two strong weeks, driven top releases including The Imitation Game and Mockingjay Part 1, Paddington is this week's star – and looks like becoming the star of the year so far, very quickly. With Interstellar arriving on DVD and Blu-ray next week, it is definitely shaping up to be a strong spring for video." The Official Charts bulletin further noted that alongside Paddington there are a couple of other biggies due in the top 10 on Sunday – eOne's The Homesman is expected at number four, Fox's The Drop at number five. With both Gone Girl and Maze Runner heading back into the top 10, Fox will have three titles among the bestsellers.
And talking of bestsellers, last week's newsletter saw us revealing how the first title released by Animatsu and carefully ushered into retail by Anchor Bay, Halo: Nightfall, was proving to be a huge seller. And it's continued beyond there too. Last week we had a comment from the latter's Charles Fotheringham, so this week, it's the turn of Animatsu's Jerome Mazandarani, the former Manga man who's launched his own company alongside Andrew Hewson, but continuing the relationship with Anchor Bay. Mazandarani said: ""I believe that Halo Nightfall's success marks out Animatsu as a significant new player in the UK entertainment landscape. This is an all time career best chart position for me, so I am extremely happy with the result. I'd like to thank Colin and the team at Anchor Bay and Jonathan Ford and Content Media for giving us this unique opportunity. We've got even more planned over the coming months, so stay tuned."
---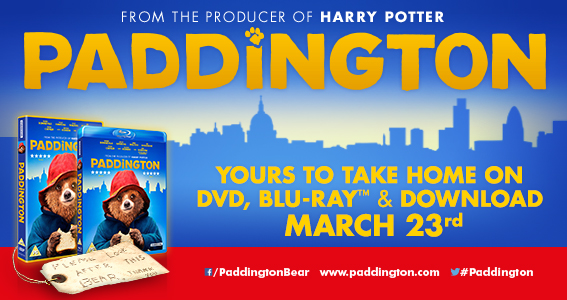 ---
It's taken us a while to get there, but the biggest event of the week saw the great and the good from the industry crowd into one of the screens at the Vue cinema, in Leicester Square, for the annual BVA Video Insight Seminar (aka the research day), now brought to the industry in collaboration with ERA. It was, as ever a fascinating event and it was good to hear a tub-thumping opening speech from BVA chair and Fox md Robert Price, who told the industry: "I
can't think of a more exciting sector to be a part of. How many other categories reinvent and refresh themselves every single week – and with products that enjoy such high awareness and emotional engagement? How many can claim an unrivalled halo effect across multiple household brands and product lines, from confectionery and spirits, to clothing? The power of our category extends far beyond the entertainment aisle. It puts us in a unique position and one to feel incredibly proud of." He talked of the public's love of owning product, adding: "
Every single week there's new news, new reasons for people to go in store." As he concluded: "This the most vibrant exciting home entertainment market on the planet."
There were a raft of facts and figures at the event – we'll be presenting these in an easily digestable form on our website soon. Presentations came from Anne Tucker at mediatel (sample fact: watching DVDs and Blu-rays is still the fourth most popular use of a TV screen, behind scheduled TV, self-recorded programmes and broadcaster catch-up), David Sidebottom from Futuresource Consulting ("there are still huge areas of opportunity despite the steady erosion [of physical]") and Nigel Catlow from GfK, who looked at the big screen explosion and the growth of 4K ("it's the real deal," he noted). The figures were flying thick and fast – £6 million spent on video entertainment every day, double the amount spent on music, pizzas or cinema, 24 million adults bought a DVD in 2014, 57 per cent of all sales are impulse, a similar amount are for catalogue. Again, these will be on our website soon…
One of the key speakers was Nicola Bamford, director of Sky Store, who outlined some of the thinking behind the Buy & Keep service, its successes and findings and revealed some plans for the future. Again, more on our website soon, but here's a few key comments. "We'd been in the digital rental business for some time, but not being part of the ownership [business] we're leaving money on the table. But it's not just about the money, it's about relationships. We're encouraging people to go digital, giving them both a physical and digital copy encourages them to make the jump." She discussed the ways Sky could communicate with its customers, through its website, emails, continuity, programme guides, promos trailers and more. Perhaps the key finding was that it was bringing new consumers into the market: 33 per cent of customers who bought Wolf Of Wall Street had not bought a DVD in the last 12 months; even for The Lego Movie, one in four buyers hadn't bought OR rented a DVD for a year. As for the future? Windows, Bamford said, were key: "I'd like the windows to be closer and I do think the window discussion is going to go on." And, as well as broadening and deepening its catalogue offering, expect Sky Store to start offering TV box sets soon. "We're looking forward to adding TV box sets. It's like a supermarket, our customers have a predilection for box sets and the more aisles you have, the more we'll encourage people to visit Sky Store and use it. A lot of people didn't like [Sky Buy & Keep joining the market] it took time to persuade them, but we're helping people to go digital."
Ownership was one of the key topics in a panel discussion in which a quartet from different sides of the industry – Robert Price from Fox, Studiocanal's John Rodden, Nicola Foster from Tesco and Simon Homent from Wuaki.tv – discussed some of the issues raised. Catalogue is a concern, as were windows, both for digital (exclusive digital windows "take the edge" off creating excitement around a home entertainment bow, said Foster) and from theatrical to home entertainment too (Homent: "if you don't make it available to consumers, they will just pirate it"). Foster said: "The more we can do in terms of industry-wide events, the more we can do exciting customers about entertainment, ticks all the boxes for me. It's not just in our stores, but across the industry." She said in-store theatre was key to sales. Maybe it's best to leave the last word to Studiocanal's Rodden. During the illuminating panel discussion he noted: "We're lucky to be in this industry." We heartily agree. More on this day on our website shortly…
---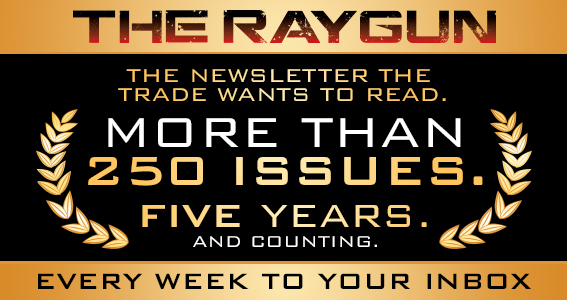 ---
We'll stay with Wuaki.tv for a couple of stories and the busy company (see last week's newsletter) has announced it is sponsoring the Best Screenplay category at the National Film Awards on March 31, with content director Simon Homent taking to the stage to present the gong. He said: "
We are delighted to be partnering with the National Film Awards and I personally feel honoured to be up on the stage presenting the Best Screenplay award to the lucky winner. Wuaki.tv's success is driven by the love of great movies and our partnership with these awards is our way of thanking script and screenplay writers, producers, directors and of course great actors, who year by year, month by month create award winning movies that can be watched by fans all over Europe on our platform."
Also at Wuaki.tv, the company has signified its intention to roll out across Europe by appointing Sebastien Janin as head of international business development. The company recently launched in Italy, with Austria and Ireland to follow and more than 10 countries planned for the end of the year. Wuaki ceo Jacinto Roca said: "Our European roll-out is the key factor in this year's plans for Wuaki.tv. We're determined to bring our consumer friendly, video-on-demand service to everyone. However, we recognise that in order to do this we need to bring experienced people into the Wuaki.tv family. The hire of Sébastien reinforces Wuaki.tv's commitment to enhancing our team with passionate executives who share our vision of delivering on demand, quality home entertainment to homes and mobile devices across Europe. We're delighted to have him on-board and look forward to celebrating his successes internationally,"
Good to see Peccadillo is teaming up with our old pals at The Duke Mitchell Film Club, run by former hmv staffer Alex Kidd and writer Evrim Ersoy, both irregular Raygun contributors, for a special screening to promote the company's forthcoming release of The Samurai. The screening takes place on Thursday April 9 at the Prince Charles Cinema and sees the Duke Mitchell duo bringing the horror thriller film's director Till Kleinert on stage to introduce the film, as well as hosting a Q&A after the screening with the promise of "other surprises". The event will act as a prologue to the film's DVD and on-demand release the following Monday, April 13. Commenting on their involvement The Duke Mitchell's Alex Kidd said: "We're very proud to be presenting The Samurai, it's a film we both really love and we're incredibly pleased that director Till Kleinert is flying in from Berlin just for our screening." Peccadillo's Ollie Charles said: "
The Samurai is a film like no other, teasing us into the allure of the night. After the incredible feedback and reception at FrightFest last summer, we are so excited to welcome the director, Till Kleinert to the Prince Charles Cinema in London for what promises to be an night of pure madness and intrigue. We are looking forward to screening with the Duke Mitchell Film Club."
And a happy birthday to Peccadillo Pictures, for the thriving independent is currently in the midst of its birthday celebrations. The company marked its anniversary with screenings at the annual BFI Flare LGBT film festival, including the much-talked about forthcoming release Appropriate Behaviour. Commenting on the company's landmark anniversary, Tom Abell said: "It's good to be half way through our teens, we are looking forward to our 20s. We are proud at Peccadillo Pictures to be working and choosing our titles based on quality rather than quantity, which consequently means that we are really able to really pay extra attention and care to our titles. As ever, we continue to grow our audiences in this ever-changing market, thanks to our strong team and find that whilst we are well known for our niche we find that more often than not, our titles play across a range of audiences. We are proud that we are diversifying our catalogue with a great range of acquisitions across a selection of genres. Finally whilst our DVD sales increased last year in an ever decreasing market, VOD continue to grow year on year and we look forward to all the advances being made across platforms."
One anniversary we've recently passed is the first birthday of Amazon Prime Instant Video and it's marked the event by debuting another exclusive show on its UK service. Outlander arrives with the same kind of brouhaha as some of its recent shows, such as Ripper Street and is earning comparisons with the likes of Game Of Thrones. Jay Marine, vice president of Amazon Instant Video in the EU said:
"In the last year we have launched some fantastic shows for our customers, what better way to celebrate our first anniversary than by bringing the gripping first series of Outlander exclusively to our millions of UK Prime members. Filmed in Scotland and already hugely popular stateside, today we are delighted to bring the show and its stellar cast of breakthrough British talent to the UK where we know there is a huge fan following already. This addition to the Amazon Prime Instant Video portfolio is in great company alongside our exciting range of award winning and critically acclaimed original and exclusive TV shows such as Transparent, Ripper Street, Bosch, Vikings, and Mozart in the Jungle."
---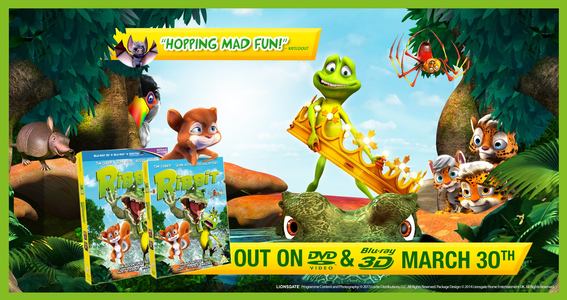 ---
Spirit continues to ramp up its schedule by inking some interesting deals to bring some cracking films to market. Latest to come through the company is Kajaki, the BAFTA-nominated British Afghanistan war film. It's due in June, with a portion of the proceeds going to four military charities, including Help For Heroes. Commenting on the acquisition, Spirit's Robert Callow said: "The whole team at Spirit is proud and excited to be working with the Kajaki team to bring this extraordinary film to the Home Entertainment market. The support we have received thus far from our retail partners has been fantastic and we are looking forward to a really successful launch. We will soon be announcing a number of marketing initiatives some of which that will be in conjunction with key charity beneficiaries that will really drive awareness and sales from release through to the key Father's Day trading period."
One interesting announcement this week came from Universal, which has scheduled the home entertainment bow for Fifty Shades Of Grey, the highest grossing 18-rated film EVER at UK cinemas, for June 22. One key element of the release is that the S&M-filled delight comes complete with an alternate ending and in what is being billed as an "unseen" edition. It has a two week exclusive digital window. We've been speaking to Universal's worldwide president for home entertainment Eddie Cunningham (the full interview, in which he looks ahead to the studio's huge 2015 slate from his new surroundings of LA, will be up on our website shortly), but naturally, he touched upon Fifty Shades and its success: "
In the theatrical window, Fifty Shades of Grey has gone on to become one of Universal's biggest releases of all time, with $560 million at the box office, and counting. The home entertainment release promises to be very special and will include, for example, an alternative ending." More on the film shortly, with the interview with Eddie Cunningham up on our website.
Sticking with Universal for the time being, and in the midst of all its new release activity, the studio has one or two interesting catalogue items too. Chief among these is the 30th anniversary edition of The Breakfast Club – that fact alone guarantees its coverage as many reviewers, critics and film commentators wonder where the hell the last three decades went – and premiered in a high profile event at the prestigious SXSW event in Austin, Texas, complete with cast members such as Molly Ringwald and Ally Sheedy attending, which earned it plenty of column inches around the world. Commenting on the UK release, Universal marketing manager John Partridge said:
"Universal are pleased to release a fully restored and remastered special edition Blu-ray of The Breakfast Club to mark the film's 30th Anniversary on April 6. It truly is a landmark of 80's cinema and really resonates with anyone who grew up during that period which was emphasised again by the reunion at SXSW last week."
From the majors to the independents and indie outfit Trinity is marking the biggest release thus far in its history, Hackney's Finest. The east London gangfest will premiere on Monday night on that side of town, at Mile End, ahead of a theatrical bow and home entertainment release on April 13. Commenting on plans for the film. Trinity's Cedric Behrel said: "There's a fantastic energy in Hackney's Finest: Gangs of London, just like the borough it comes from. It's a wayward piece of East End gangsterista and has got a cracking soundtrack, led by Alabama 3 and featuring exciting new bands. So it's very fitting to launch it in the heart of the old East End, with members from Alabama 3 and others joining to perfom live at the Genesis. We're of course very pleased to see it found favour with retailers, in a genre that shows no sign of slowing down."
---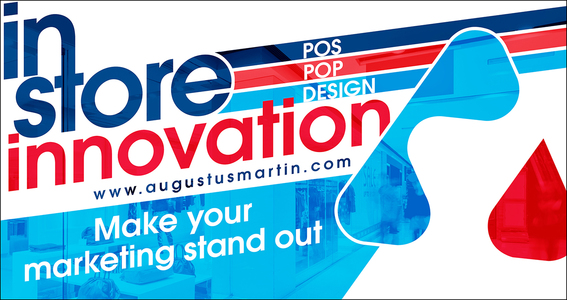 ---
QUOTE(S) OF THE WEEK
"We want to empower consumers by giving them useful, advance guidance as to the suitability of the music videos they watch, whilst leaving artists the freedom to fully express themselves. The introduction of age ratings on top of the existing parental advisory warnings is a key next step by the UK's record labels, working with BBFC, Vevo and YouTube, that will enable families to make more informed viewing decisions." Geoff Taylor, BPI Chief Executive
"We are very pleased to see YouTube and Vevo displaying BBFC age ratings and BBFC insight for online music videos submitted to the BBFC for classification as part of this pilot. Parents taking part in our most recent review of the BBFC Classification Guidelines in 2013, expressed their concerns about the content of music videos online
,
in particular their role in the sexualisation of girls and portrayals of self-harm, drug use and violence in some music video content. We hope this pilot will provide consumers with information to help guide them and their families when accessing music videos online." David Austin, Assistant Director, BBFC. Both were commenting after the BBFC age ratings started to appear on UK music videos uploaded to Vevo and YouTube…
AT THE MOVIES
With the Easter holidays now starting, Home is ideally placed, with £6 million in pre-holiday receipts. The latest Divergent instalment, Insurgent, took almost £3 million.Other new entries included The Gunman with more than £400,000 and Wild Card with £152,034.

Expect to see a wealth of "X marks the spot" headlines in the coming months as it's been announced that the X-Files, one of the biggest TV series of the 90s and a bona fide video phenomenon (one that paved the way for the disc-based box set era with scores of clever releases from Fox) is braced to return. Both Mulder and Scully, aka David Duchovny and Gillian Anderson, as well as creator Chris Carter are all back on board for what is set to be a miniseries. Filming is due to start this summer…
It's been a while since we've had a Star Trek story, what with Star Wars and assorted comic book franchises muddying the waters, so it's good to return to Federation news as it's emerged this week that Idirs Elba will further up the UK quotient in the third instalment of the revitalised series. Elba, is said to be in talks to star as the baddie in the next film…

TWEET OF THE WEEK
TRAILERS OF THE WEEK
We had to wait for this one to come it… Spectre trailer is here:
The Moomins. Back with a vengeance…
To subscribe to The Raygun newsletter, please email info@theraygun.co.uk
with subscribe in the subject matter
To unsubscribe, email info@theraygun.co.uk with unsubscribe in the subject
For editorial or advertising queries, contact tim@theraygun.co.uk